All American. All Latina.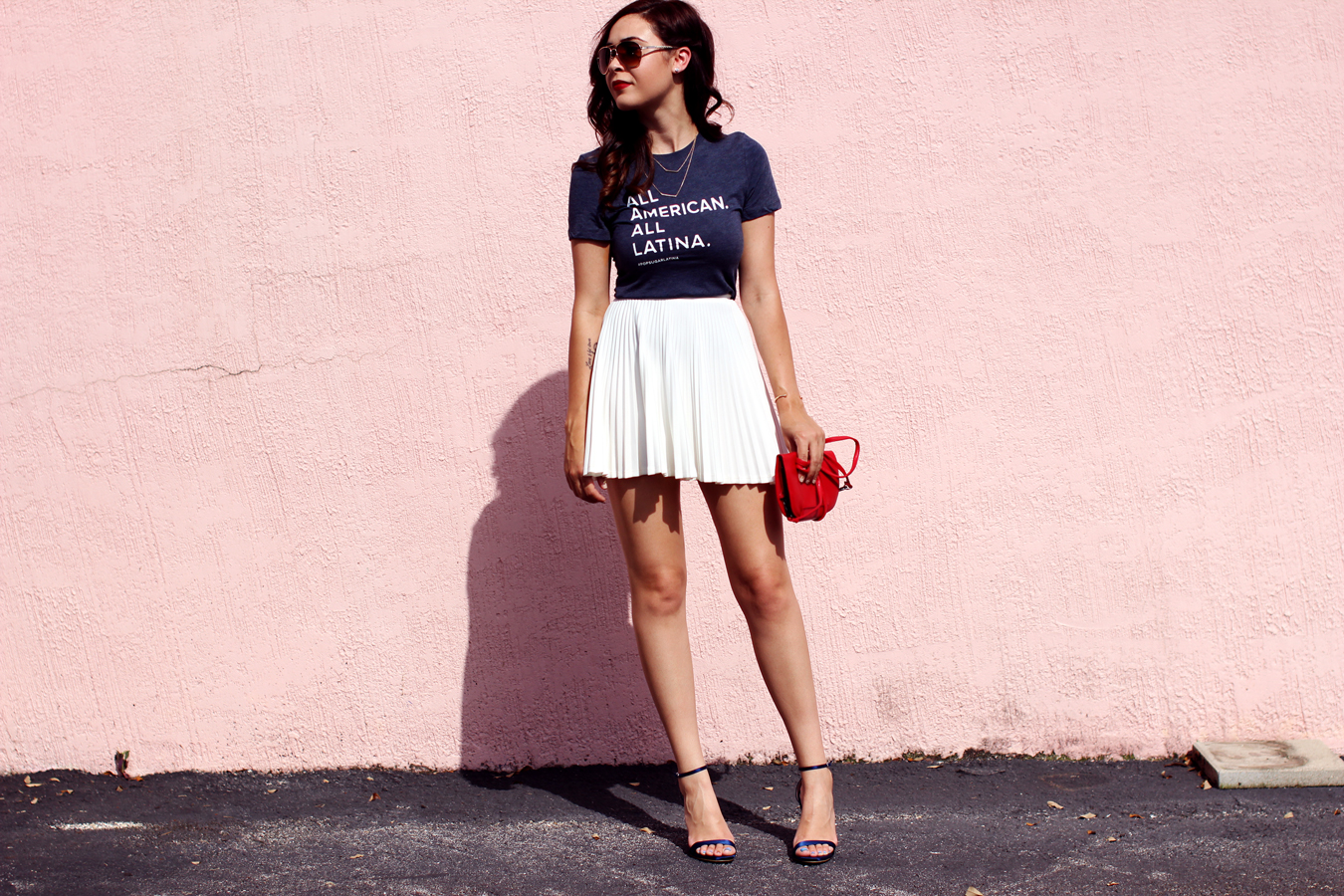 When I found out Popsugar was doing this campaign with Latina bloggers about what it meant to them to be American and Latina for the launch of Popsugar Latina I knew I wanted to be a part of it.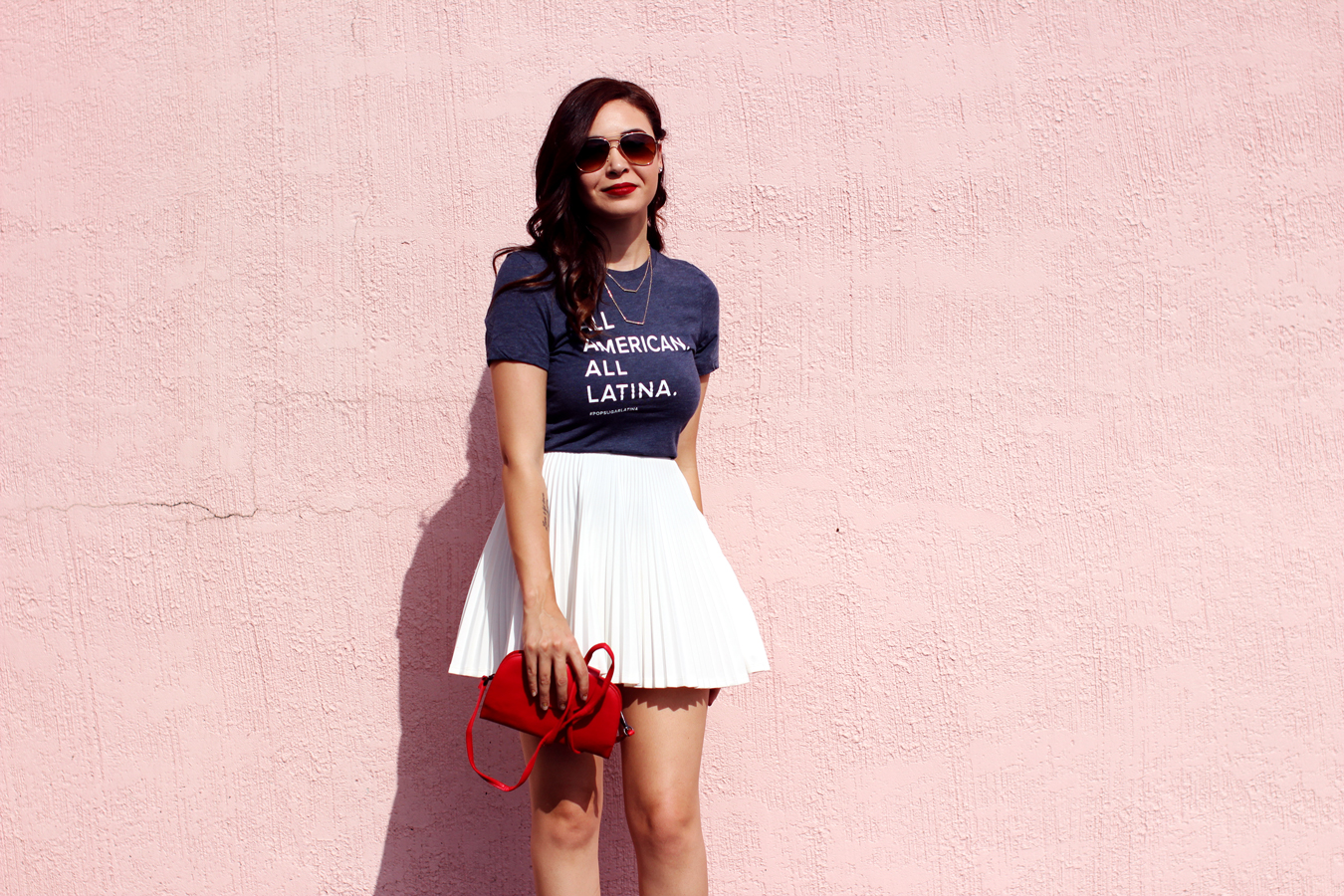 Popsugar Latina is the new go-to site for staying informed and connected with everything trending in the Latina world right now, from fashion, celebrity news, healthy living and family advice. Check it out here!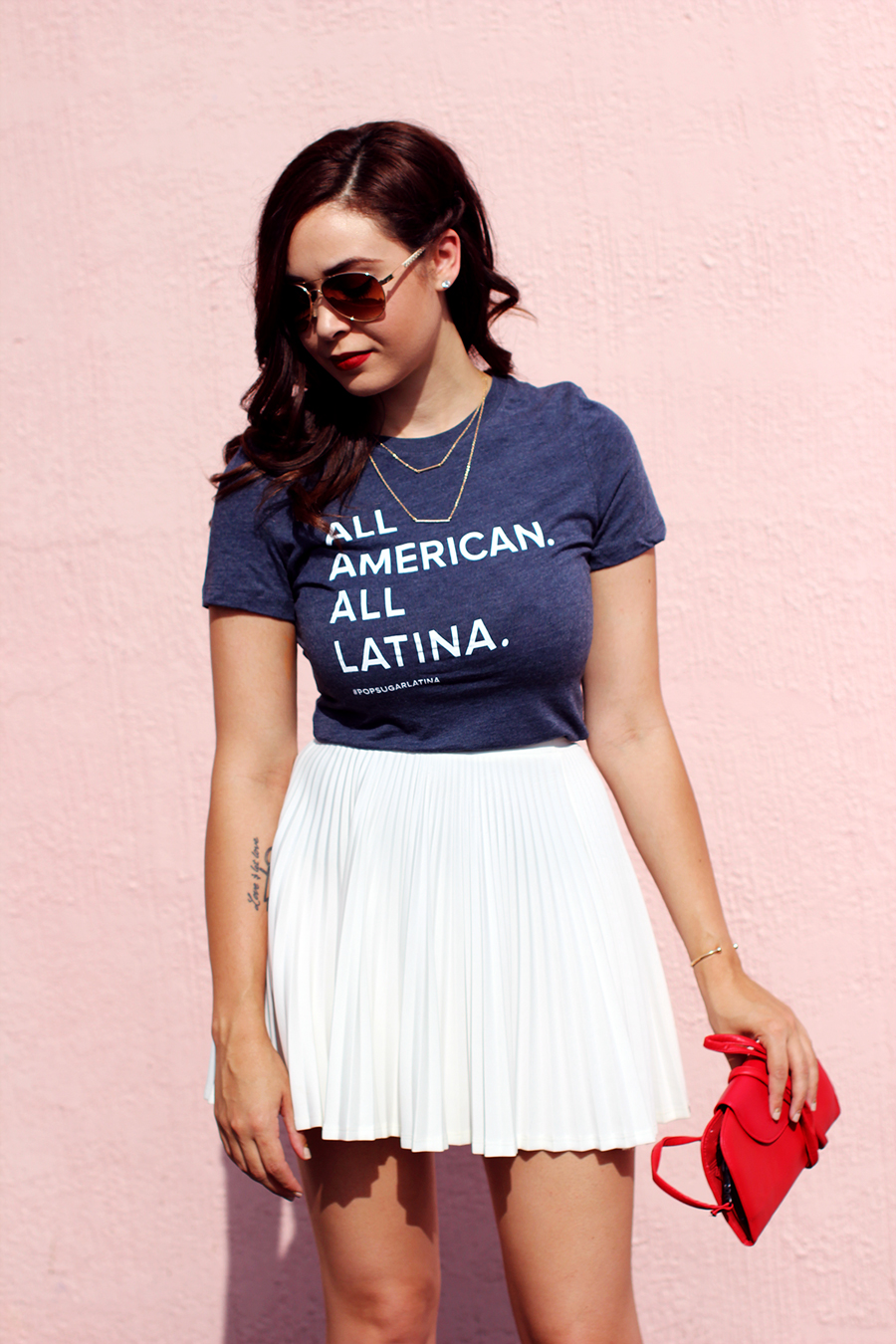 My ethnic background is German and Irish on my mom's side and Mexican on my dads. Which if you're from Texas may seem like a pretty typical mix but I didn't grow up in your typical blended family environment.
My mom's side of the family completely disowned my mother after learning of my father's ethnicity and after what I can only imagine to be a long and difficult pregnancy my grandma had an immediate change of heart once she saw my adorable baby face. Her change of heart however only extended to me…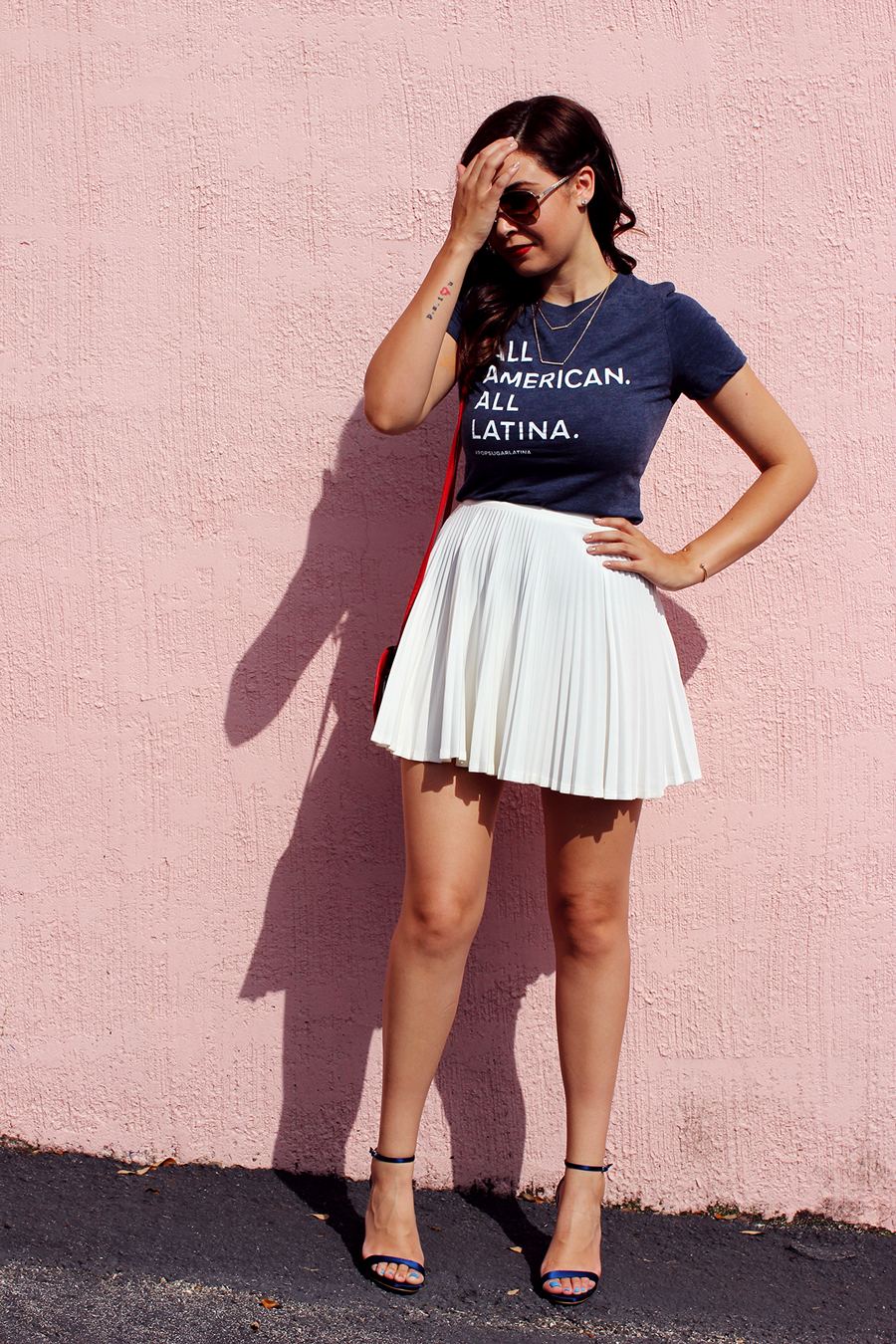 I grew up never getting to know my father or my father's side of the family because of the racism of my mother's family. Growing up not identifying with a culture that you know you belong to can be a very confusing thing for a young girl. Growing up hearing derogatory things about a race that you know you belong to can be even harder.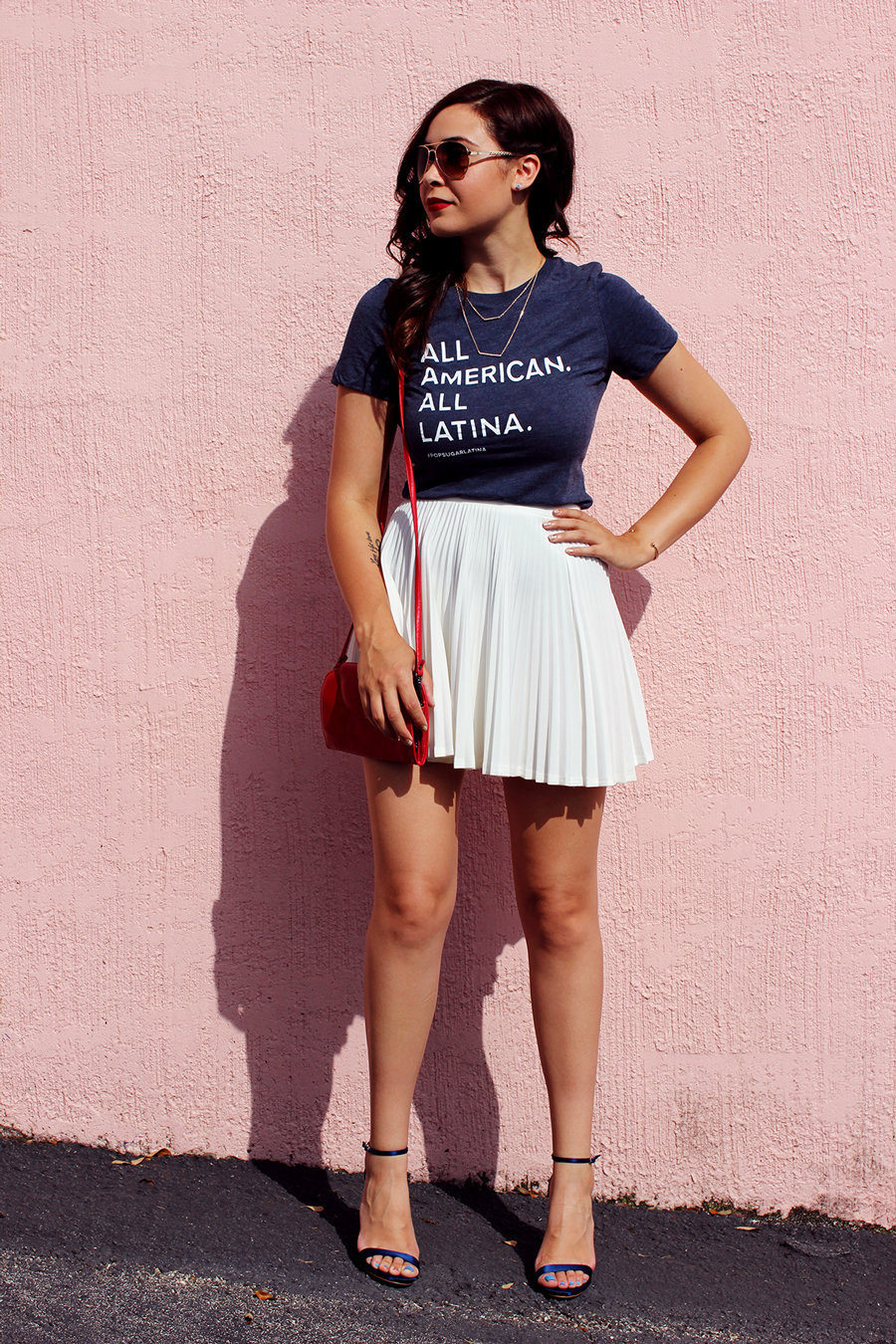 I never identified with being hispanic, I knew I was but I didn't feel it. I just felt like a typical German/Irish girl with a wildly hispanic name and a really sweet tan.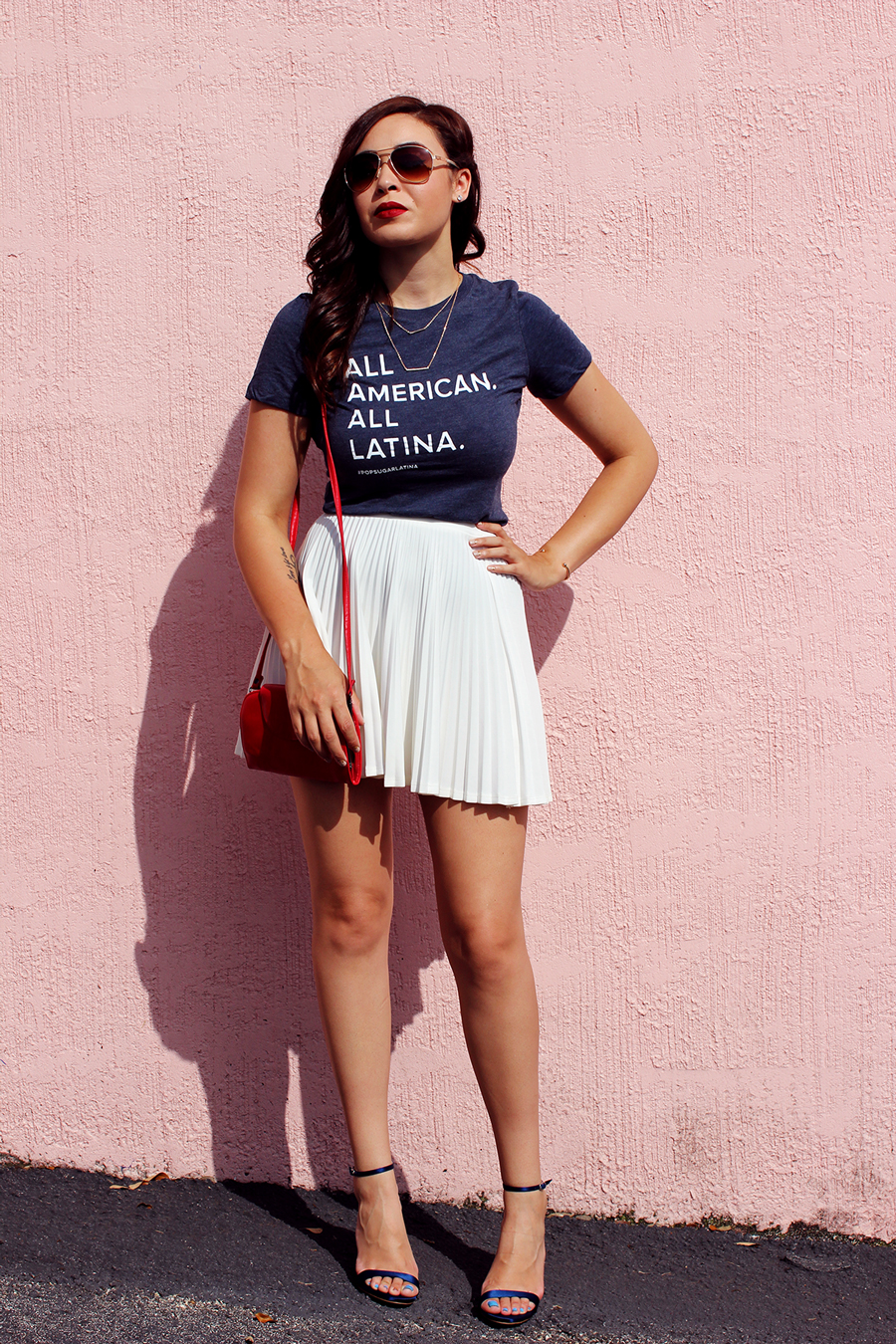 It wasn't until my second apartment and a new group of friends all with different backgrounds, Puerto Rican, Mexican, Cuban, Colombian that I started to open my eyes to the latin culture and the Latin pride that I felt I was robbed of having for so long.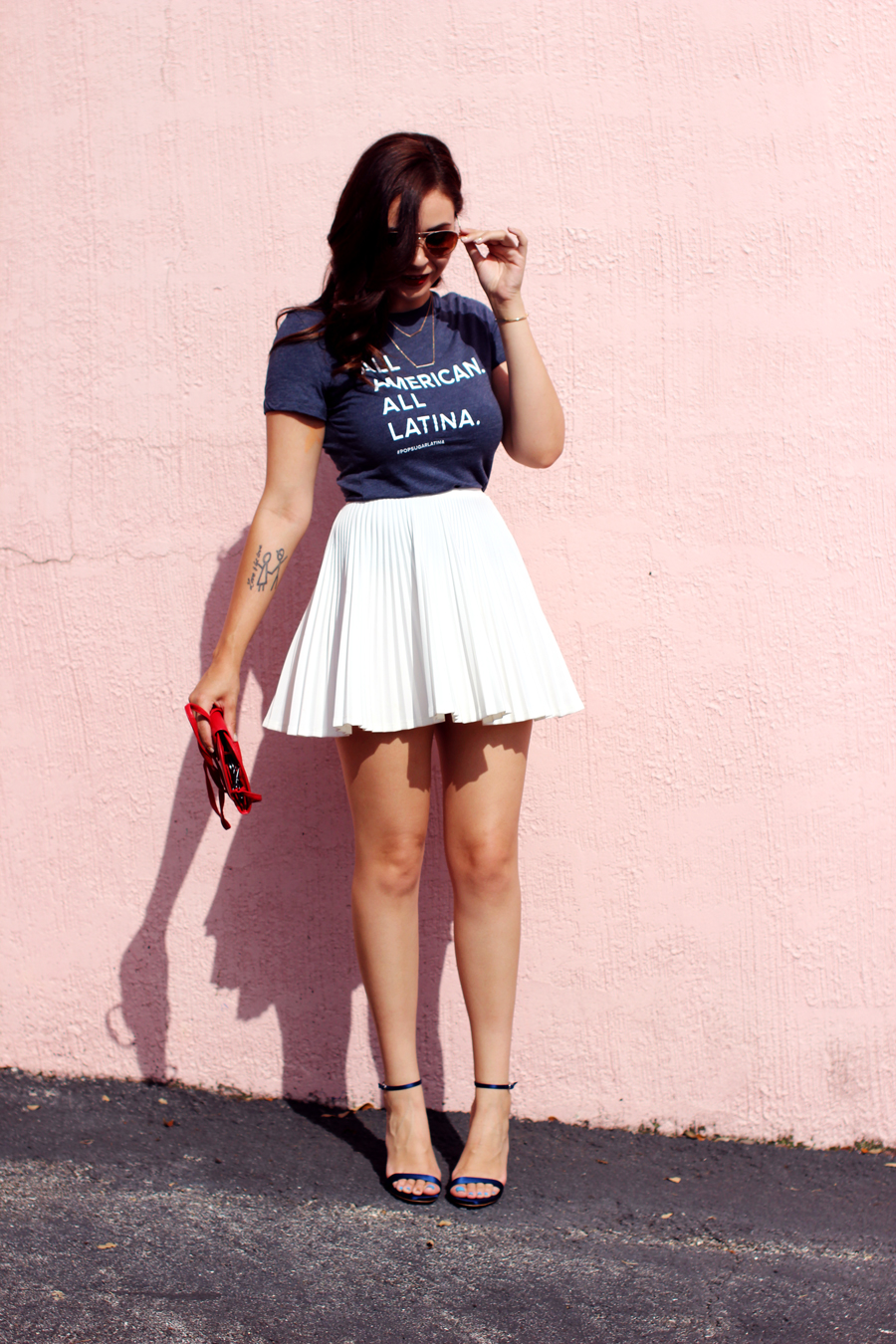 Here was this amazing group of people: educated, well traveled, fun, interesting and loyal to a fault. These were the people you aspire to be like, the people you want in your corner, the people who became my family. My Latin family.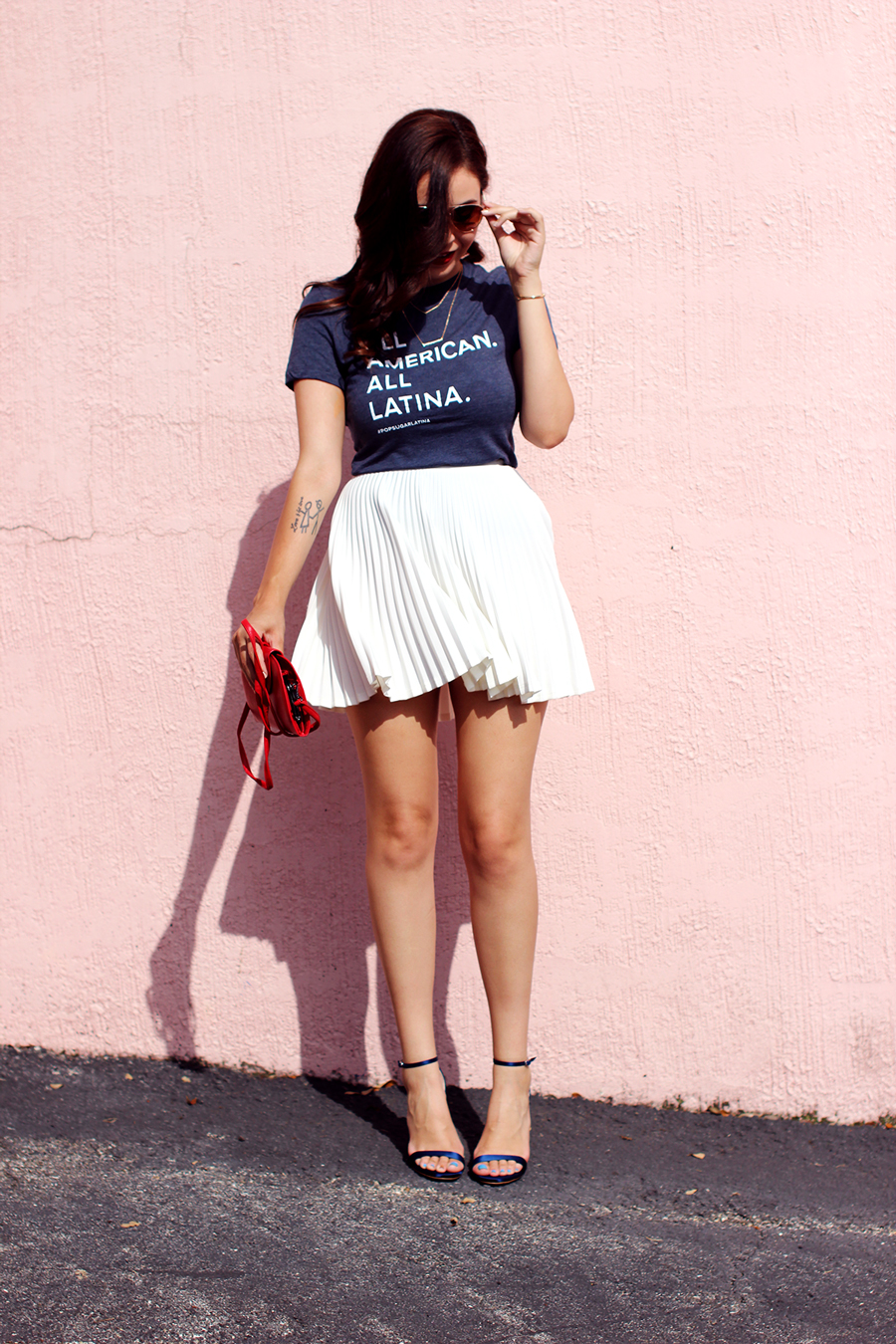 There are still days I feel like I don't have the right to call myself a Latina because I hadn't identified with it for so long but it's me, it's who I am and it's the blood coursing through my veins.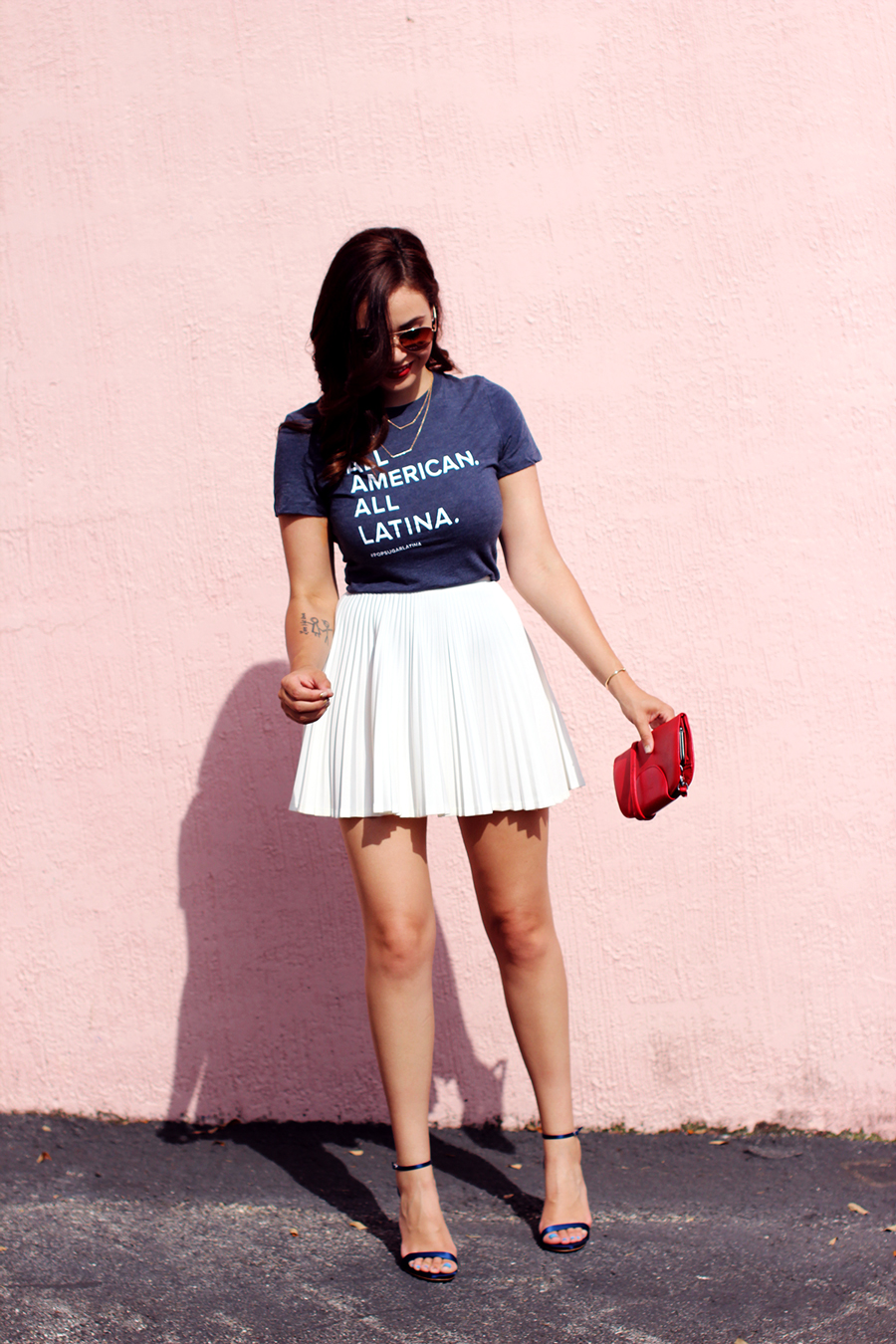 I'm All American, ALL Latina.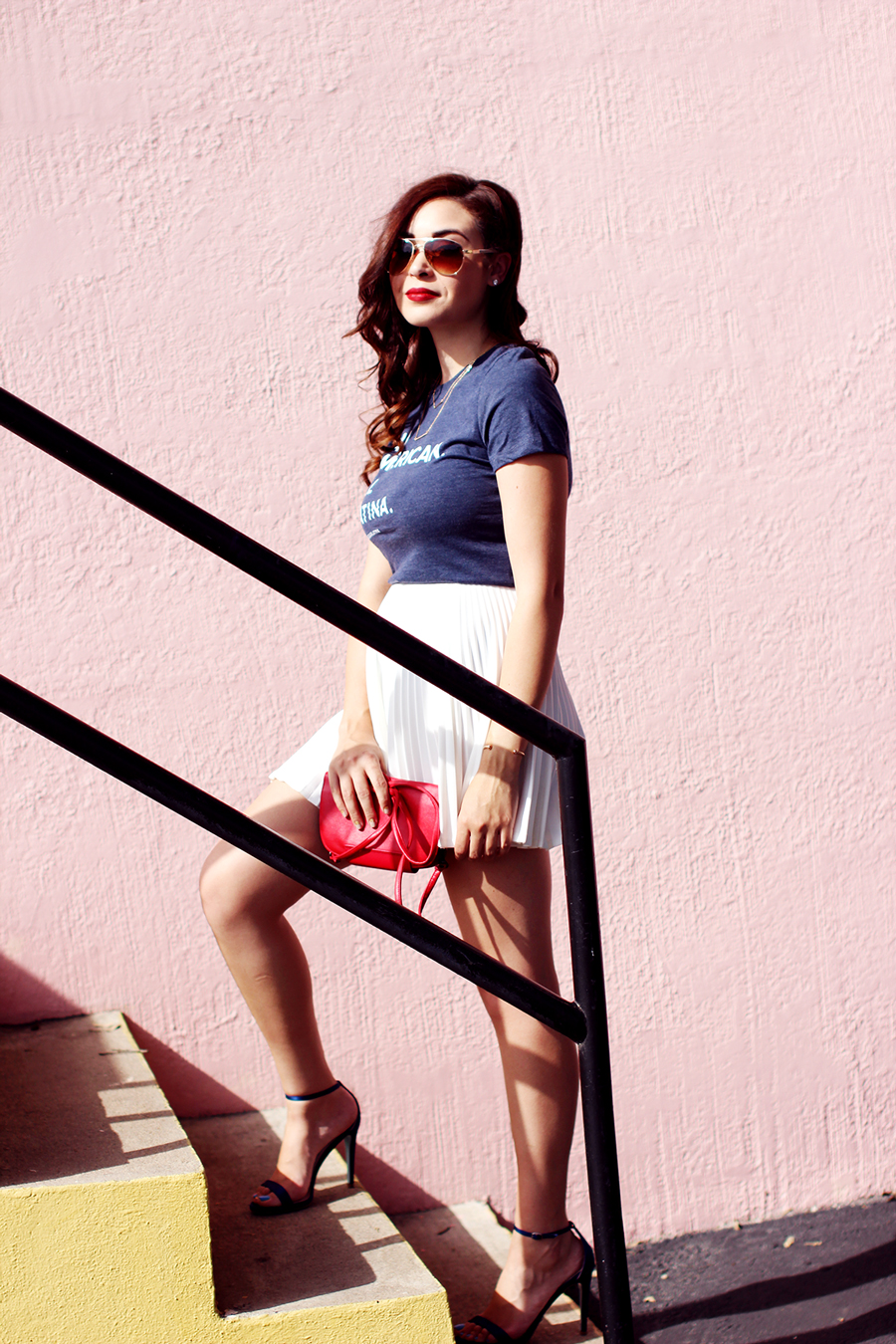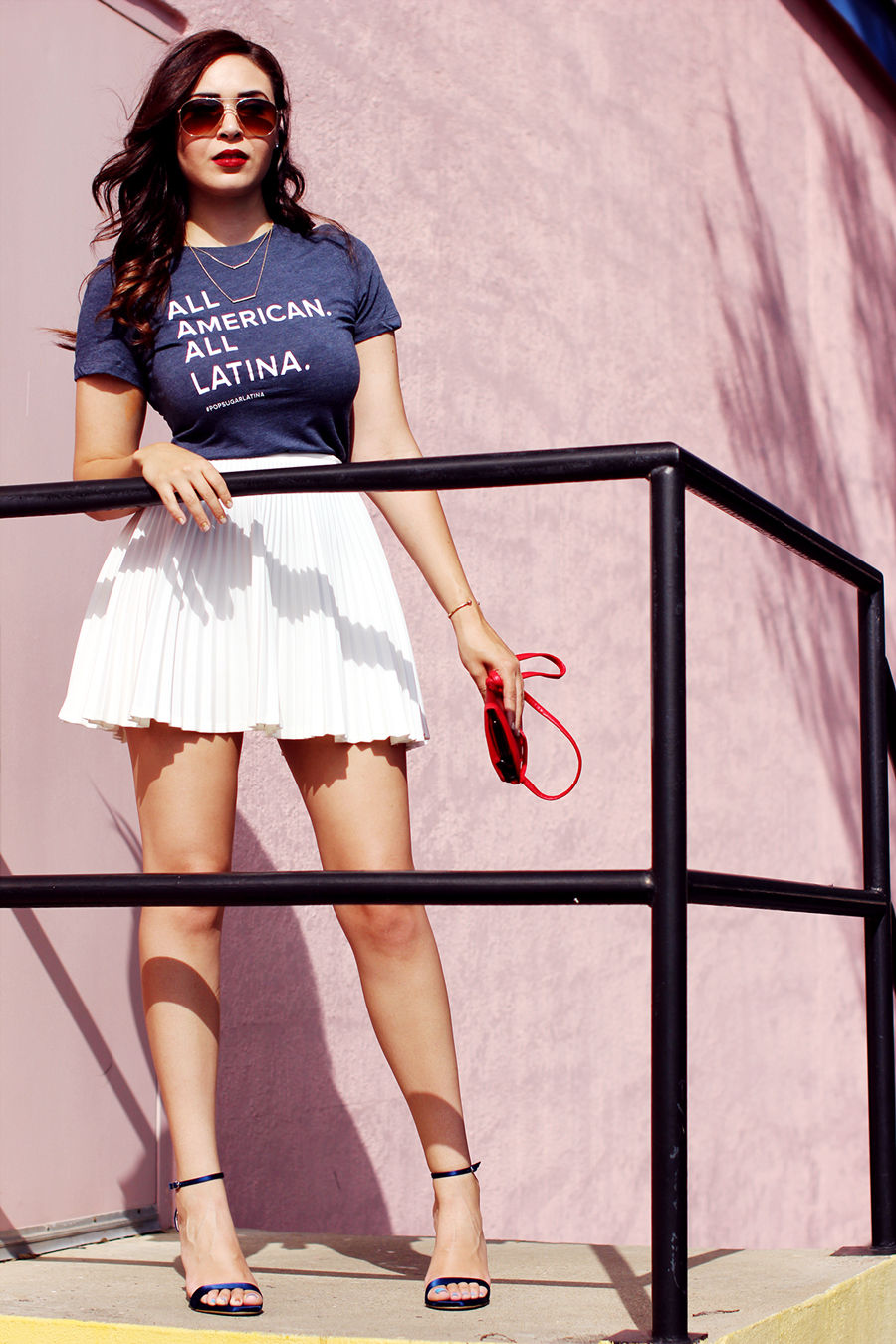 Xx Sylvia
---