Athletic Inspired Fashion
Out of all of the athletic inspired trends the shorts have really been high on my radar. These shorts in particular, I love, they were my first pair of athletic look shorts.
Because my fashion choices tend to lean more towards a classic, ladylike style with just a touch of trendy I knew I would be mixing these shorts more often than not with more classic pieces so I went with white just to have a nice neutral pair in my rotation.
I've worn these shorts with everything, they are so versatile! I styled the shorts in a classic Sylvia fashion today, keeping everything neutral and fresh with just a pop of flirty leopard print on the shoe.
 This is one of my favorite sheer tops, hence the reason you've seen it on the blog already. Yes, I'm a repeat offender, I'm a real girl. lol. I got this shirt for $15 at a local boutique called Strut, if you live in Austin you know and have been to Strut, right?
 I'm not sure if they do it anymore but OMG, Strut used to have this huge 40% off everything sale every first Thursday of the Month. That was when I grabbed this beauty literally years ago. You gotta get there early and wear a cross body bag so you have both arms free it can be a free for all. But hey, all is fair in love and fashion and especially for the love of fashion.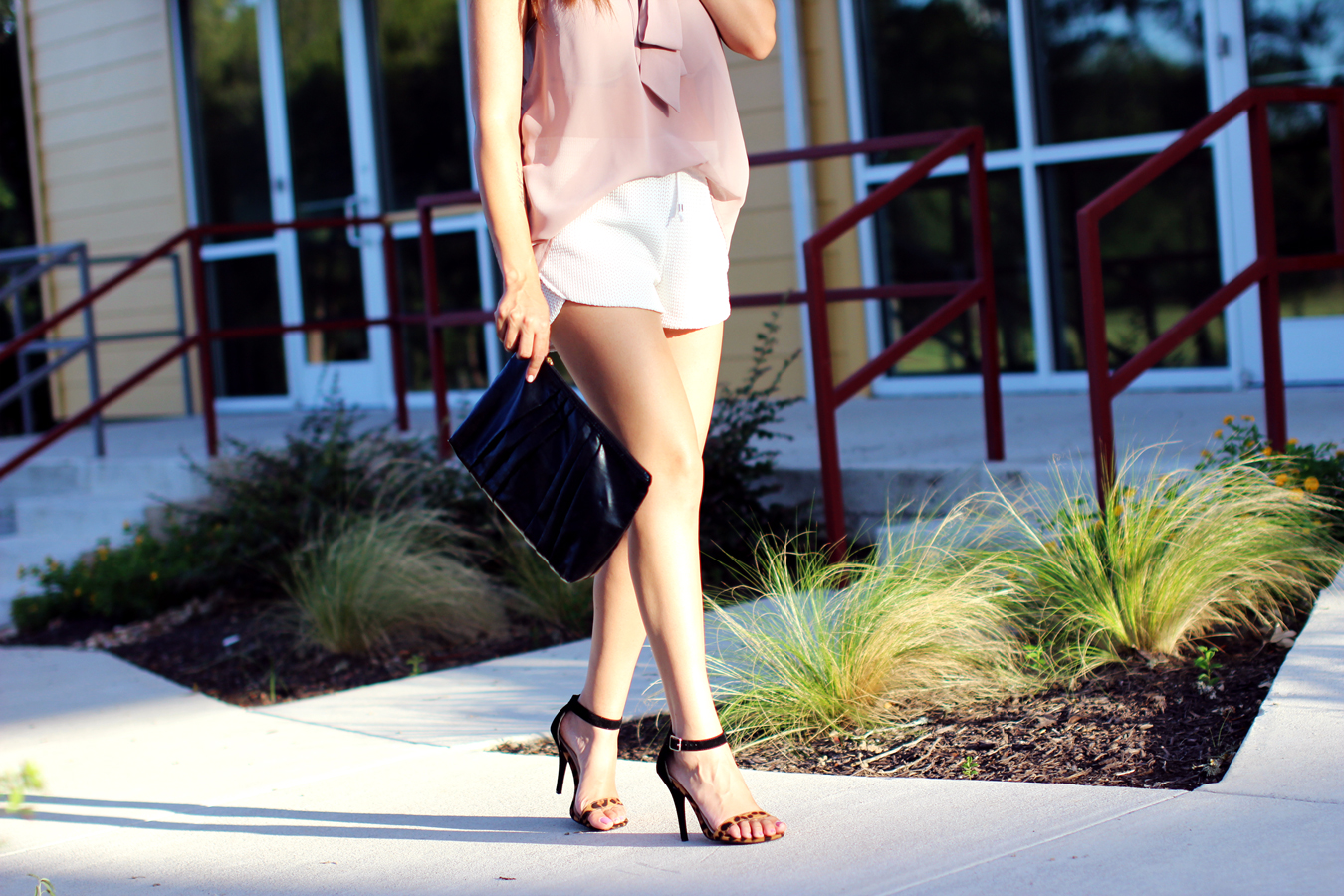 This is one of those looks that feels so me. Don't you love leaving the house feeling so completely cute while also feeling 100% yourself?
How have you rocked the Athletic trend?
Xx Sylvia
---