Austin Blogger's Brunch: What I Wore.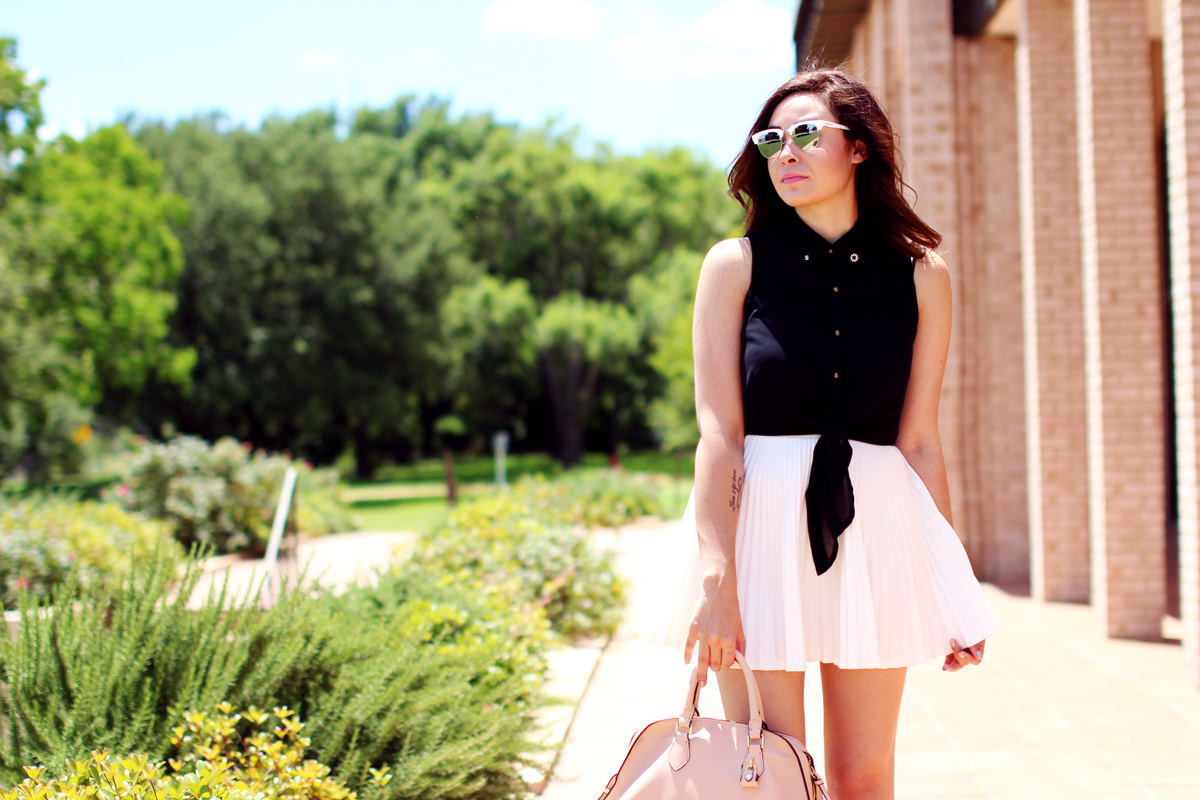 "One cannot simply go to the Austin Blogger's Brunch…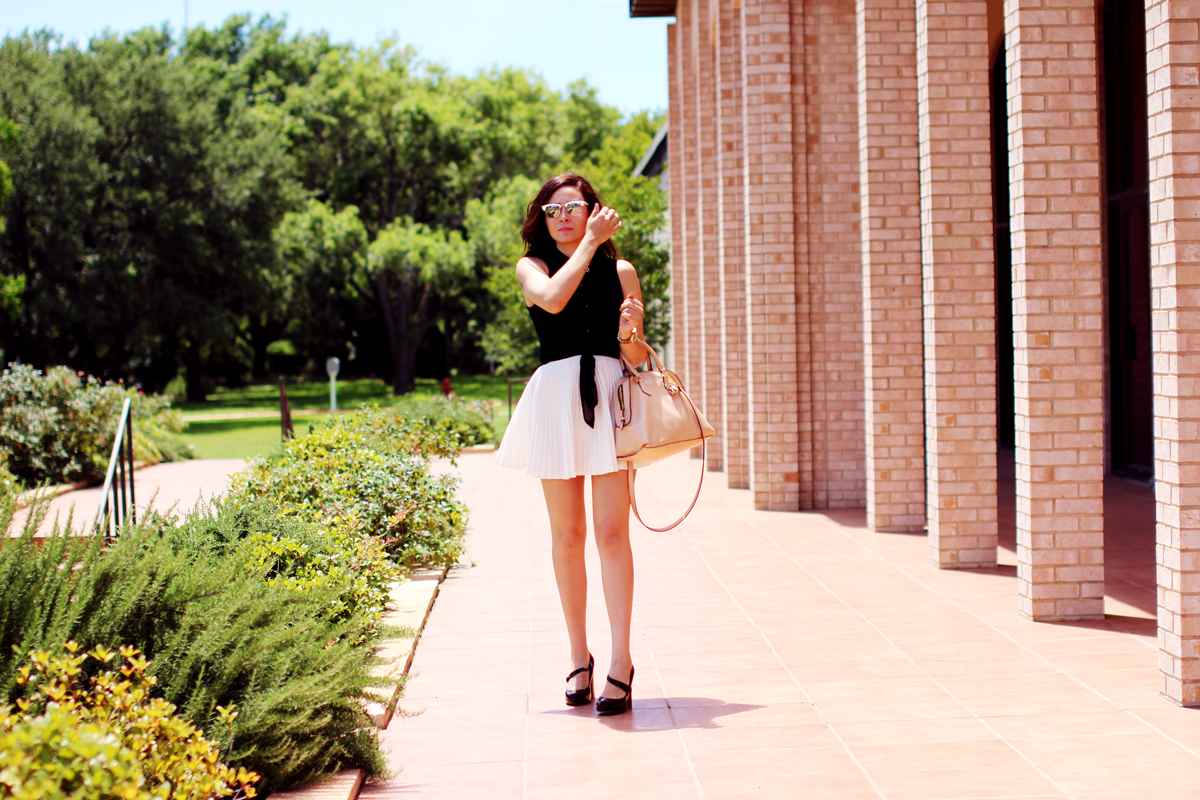 …you're about to be eating, socializing… gasp,  even taking pictures with 30 of Austin's most fashionable bloggers." Said my inner voice Saturday morning as I was trying to get dressed for brunch. Geez talk about stressful.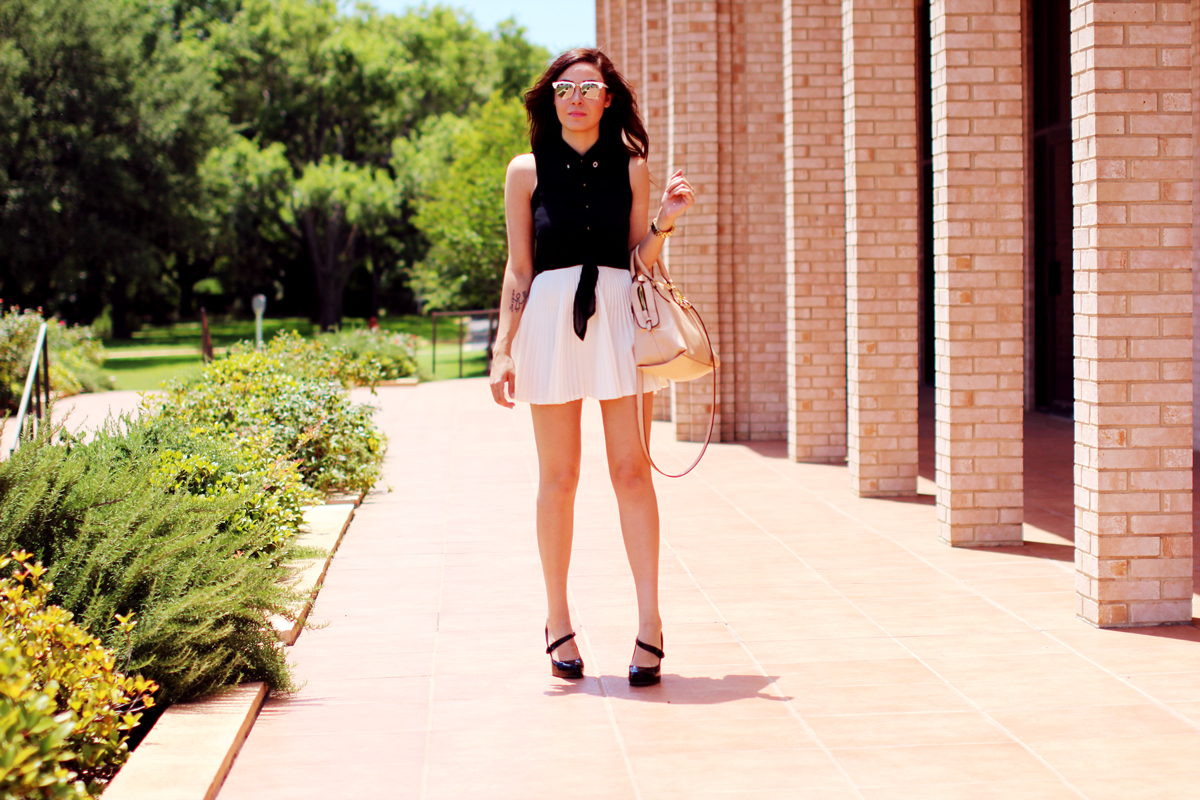 Going to brunch with that many girls is so out of the norm for me. Go figure. It kind of had me in a mini panic mode. After pushing all of the thoughts of what everyone else would be wearing out of my head I thought to myself;"You know what to wear to brunch girl, stop freakin". So I did.
I went for a classic black and white combo, SO ME! I am loving this accordion, pleated style skirt. Threw on my blush tote to add a bit more casualness to my look and these oh-so comfy platform heels.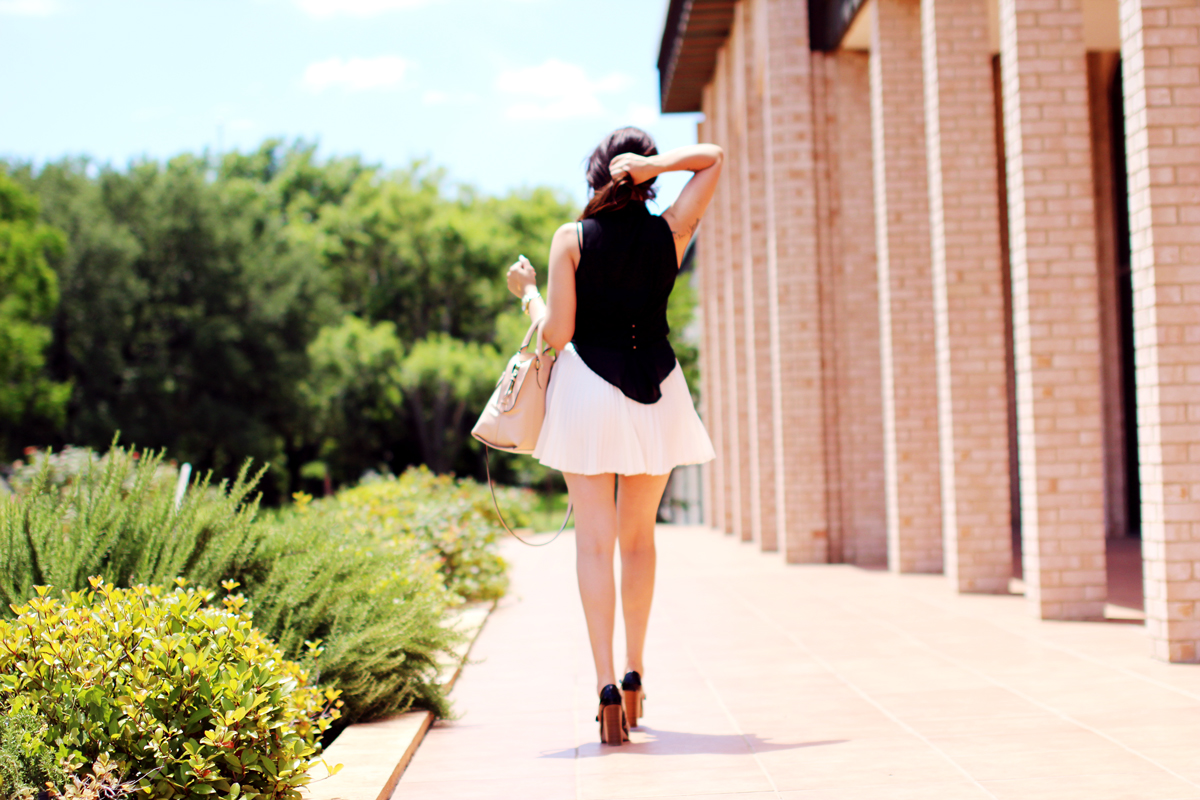 Jazzed up my neutral outfit with some small but so necessary deets.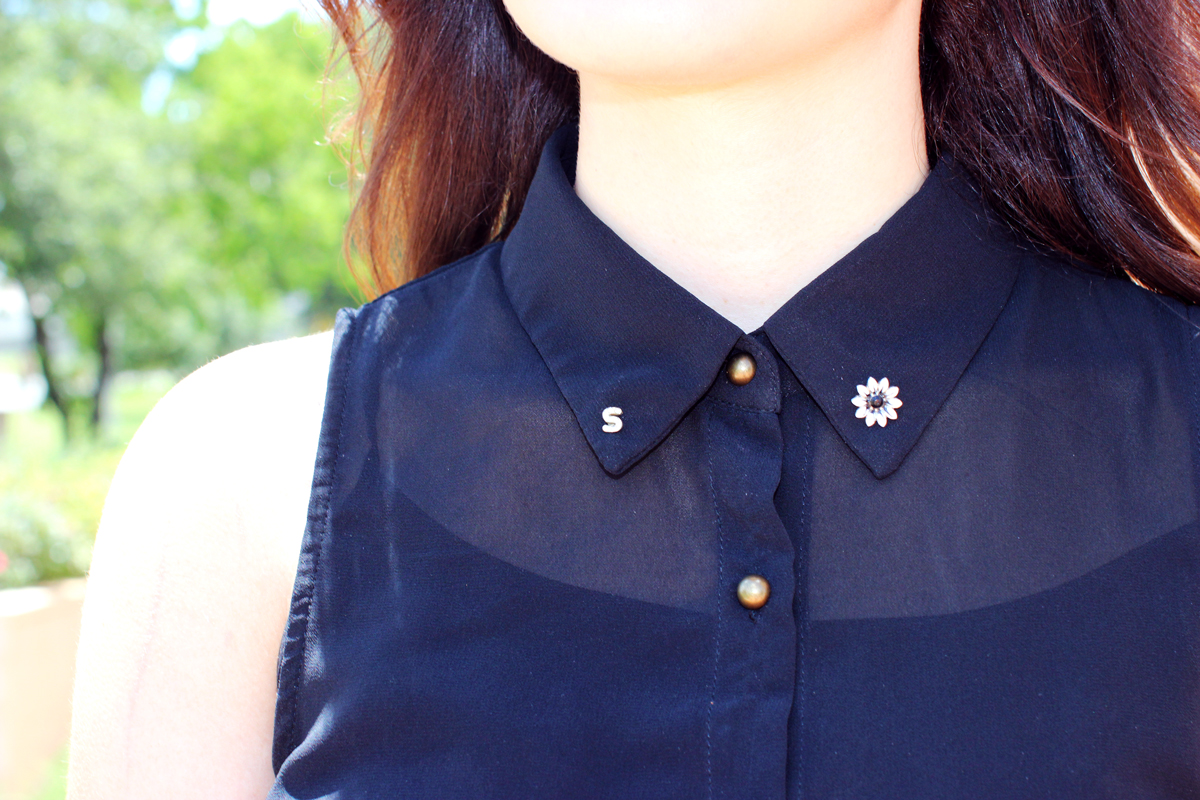 Totally ready for this brunch and only 20 minutes late…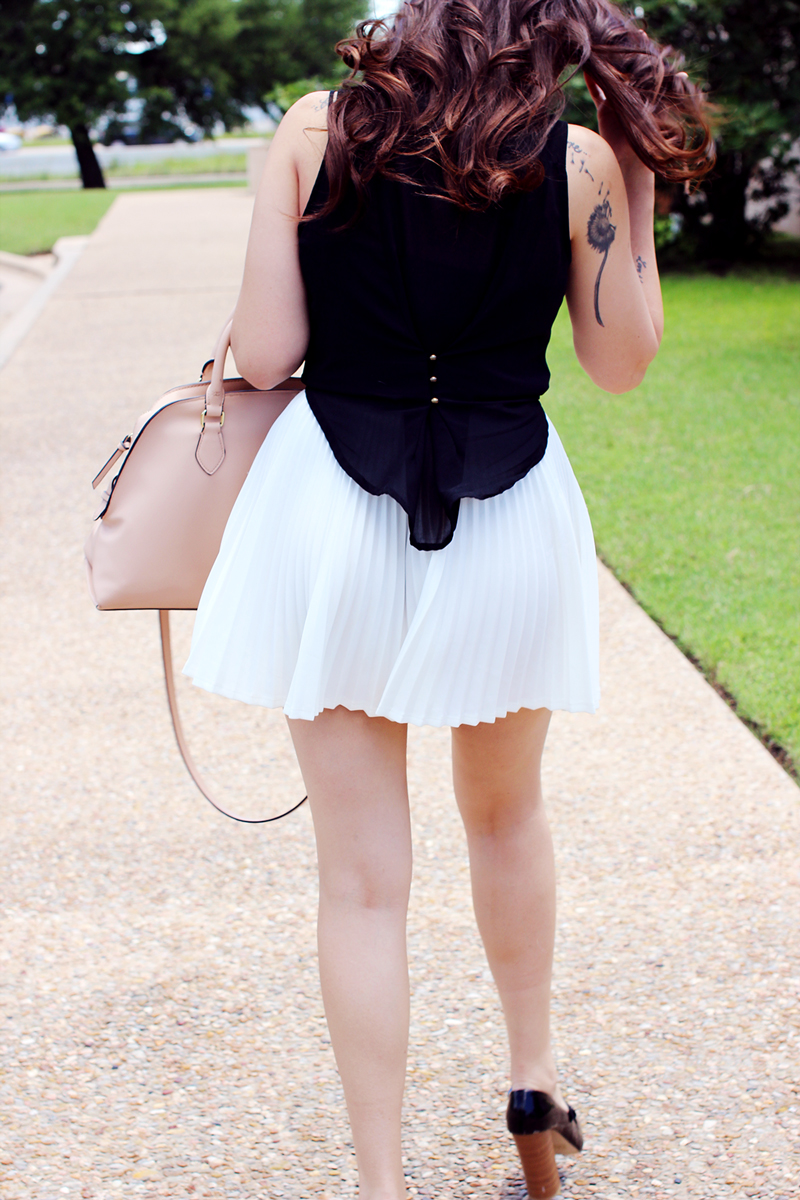 I had a blast at the Austin Blogger's Brunch. It was such a thrill meeting so many other like-minded, goal oriented gals to socialize with and bounce ideas off of. Finally putting personalities to faces and instagram handles was refreshing. I mentioned to some of the gals I met that it was the weirdest thing ever to walk into a room with so many girls that you feel like you know personally from their blogs and social media accounts and have to remind yourself 'oh yeah, you still have to introduce yourself'.
Ah, til the next event!
Xx Sylvia
---