Victoria Beckham x Target Favorites
Who else is counting down the minutes to shop the Victoria Beckham x Target collection? This is seriously a dream come true! I've been in love with Victoria's style for as far back as I can remember and I know, I know, who hasn't? But you guys, we can all love her style ok? I obviously took the time to preview the collection and the price points which I'm happy to report were mostly under $40 with a few pieces ranging higher (very few and none included on this round up). If you haven't checked out the collection and made notes of which items worth waiting outside of Target for, at least take a moment to take a gander at the above 18 items that I am beyond obsessing over!
Which are your favorites?
Xx Sylvia
Book a Styling Appointment with me: Here
---
Off the Shoulder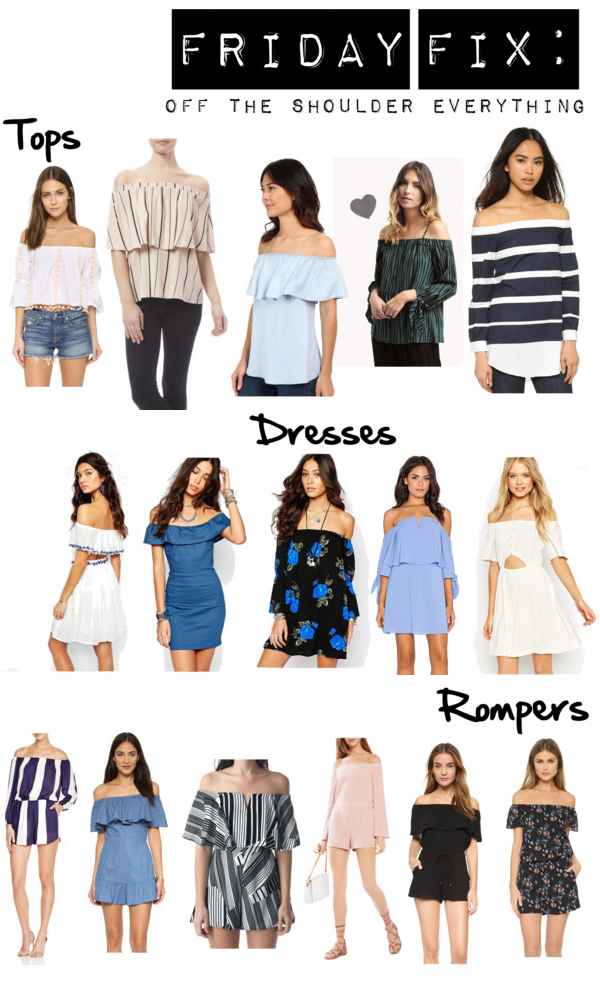 This trend is here to stay so stock up ladies!
[show_shopthepost_widget id="1493400″]
Xx Sylvia
---
Friday Fix: Faux Septum Rings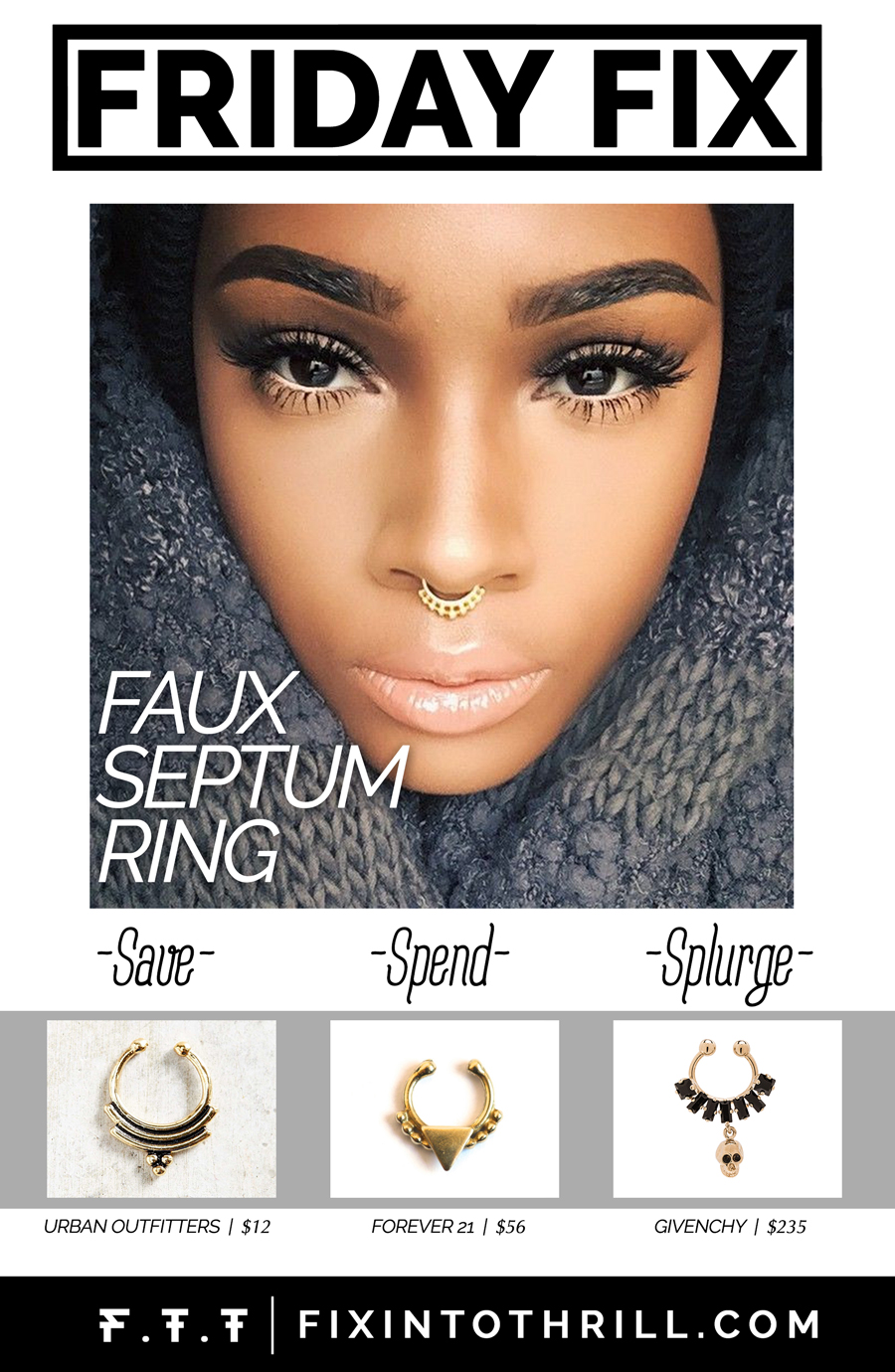 Anybody else completely in love with faux septum rings?
 I want them all.
Seriously you guys, I have been drooling over these things for some time now. Just in time for the weekend I thought I'd share one detail that will pump up the glam factor a bit. I was never a fan of real septum piercings, AT ALL, that's a commitment I could never make. Plus previous septum piercings were just nowhere near as bold or glam as these beauties. Lately though, I've come across the chicest faux septum rings and I think I'm about to give this trend a shot.
I went ahead and linked a few that I love below!
[show_shopthepost_widget id="1351164″]
Are you trying this trend out?
Xx Sylvia
---
What to buy for the men in your life.
[show_ms_widget id="29943384″ image_id="32812664″ width="600″ height="1421″]

Shopping for men isn't as easy as everyone makes it out to be so today I decided to round up what I believe to be the best gifts for every type of man that may be in your life. Shipping deadlines are fast approaching and its starting to get down to the wire when you factor in wrapping and whatnot. Men don't come in a 'one size fits all' mold, they, like us ladies, actually have unique interests, wants and needs. Kidding, you know that. But seriously, I tried to grab something for every guy on the gift guide so I hope you see something your special guy might like!

Buying gifts for other people is legitimately one of my favorite things to do. I love everything about it; shopping, wrapping, the anticipation and of course the look on their face when they open my inevitably amazing gift! I take pride in finding the best of the best for my loved ones as they very well deserve. I spend endless hours scouring website after website finding my favorite items so I'm really happy to be able to share some of the 'extra' goodies I've found that won't make it under my tree (though I wish I could buy all of this. One day!)

I left off a majority of clothing because thats an easy buy and will definitely vary from person to person but I have to say I found a bunch of cute sweaters from H&M like this white one, a turtleneck, this roll neck would be great for a fashionisto and of course this one is so classic and timeless.

I'm sure you noticed a couple asterisks above, let me explain: Dollar Shave Club you guys, a must! I wouldn't get this gift for a random work person you drew out of a hat but a boyfriend, dad or brother would love this! You get a razor and 4 new blades will be delivered like clockwork each month. It's seriously both my boyfriend and my favorite subscription service. Secondly, as my boyfriend made a point to mention I tell you guys; NEVER buy your guy a jersey with his own last name customized onto it. Apparently its lame. Make a point to find out his favorite player, which shouldn't be too hard if your guy is anything like mine he talks about sports and his main players in particular ALL. THE. TIME.
GET YOUR FIX:
[show_shopthepost_widget id="1271623″]
What gifts are you the most excited about getting for your guy?
Xx Sylvia
---
Friday Fix: Christmas Decor
This weekend we're getting our Christmas tree and you guys, I had initially thought we were getting it last weekend so needless to say, this was the longest week of my life. I cannot wait to set this tree up. My box of ornaments and other Christmas decor has been sitting in my dining room for what feels like a month. I always add new pieces each year and this year I've found myself gravitating towards very "white wonderland" feeling pieces which even inspired a DIY that I'll share soon! Today I wanted to share a short round up of some of the festive items that have been frequenting my online carts! I've been scoping out everything from kitchen towels (here), place card holders (here), cutesy stocking garland (here) and especially throw pillows (here). My poor boyfriend has to deal with a complete winter wonderland, but like I always tell him, it's just for one month out of the year.
[show_shopthepost_widget id="1254391″]
Xx Sylvia
---