Celebrating with Balloon Bar & Pink and Silver Fashion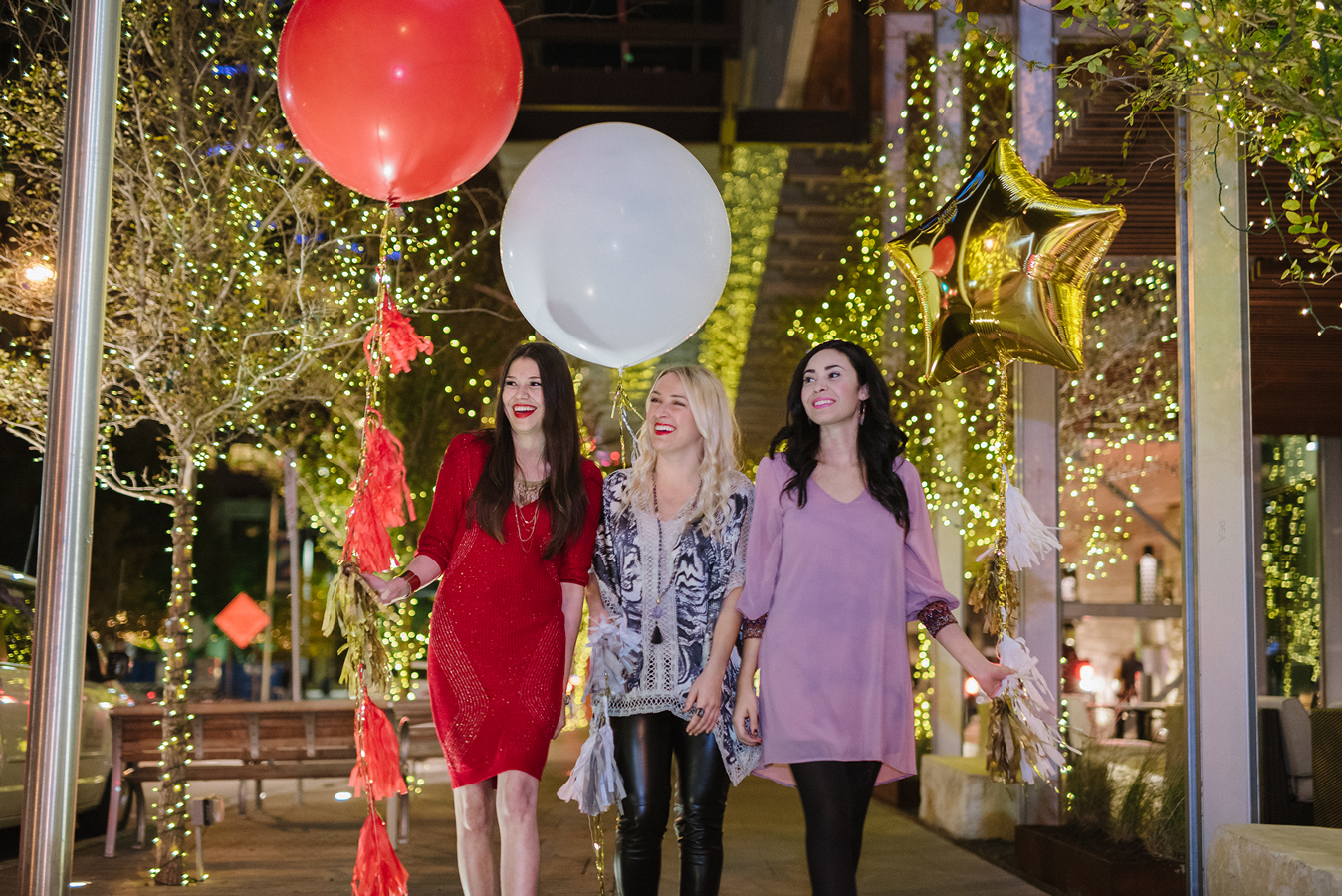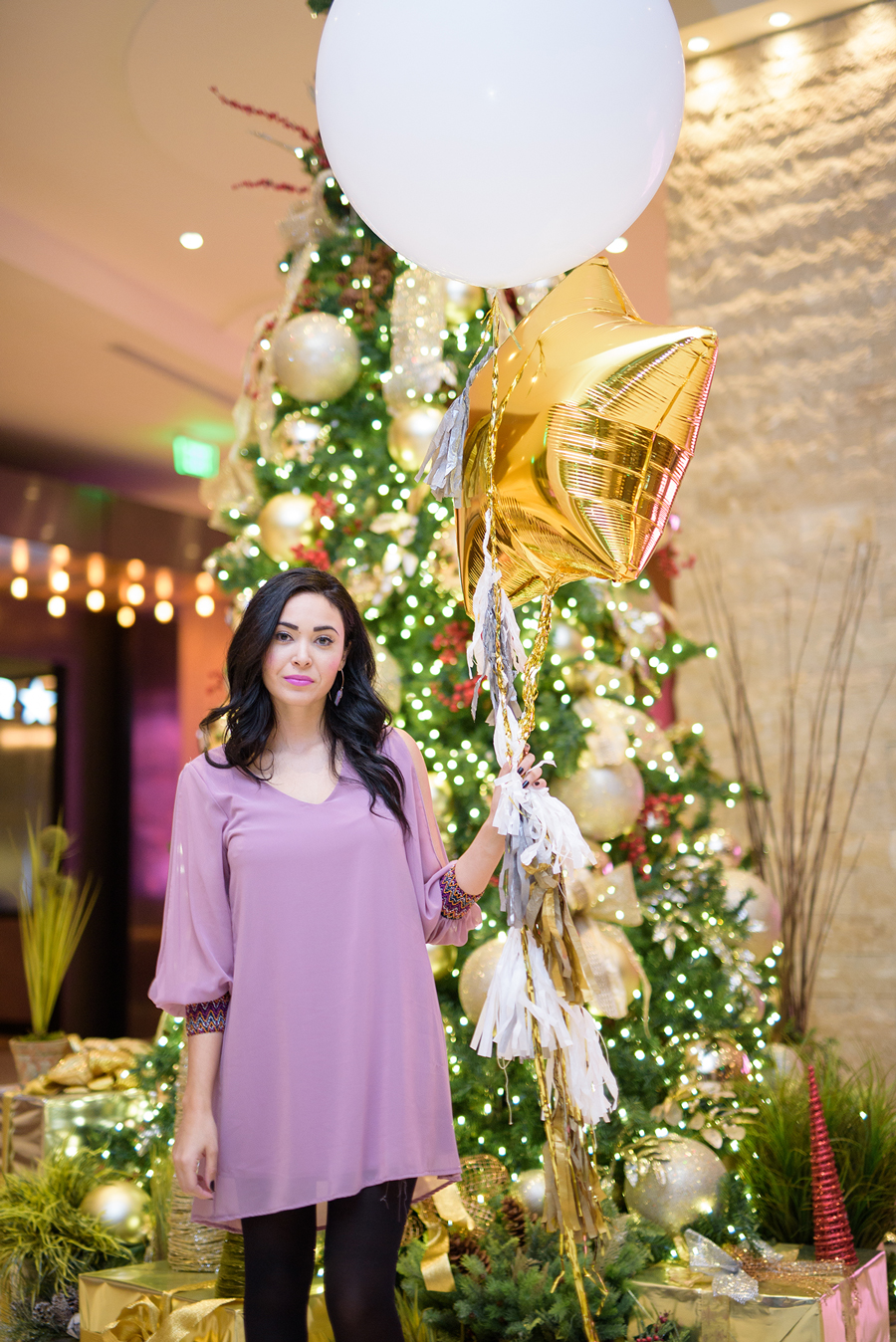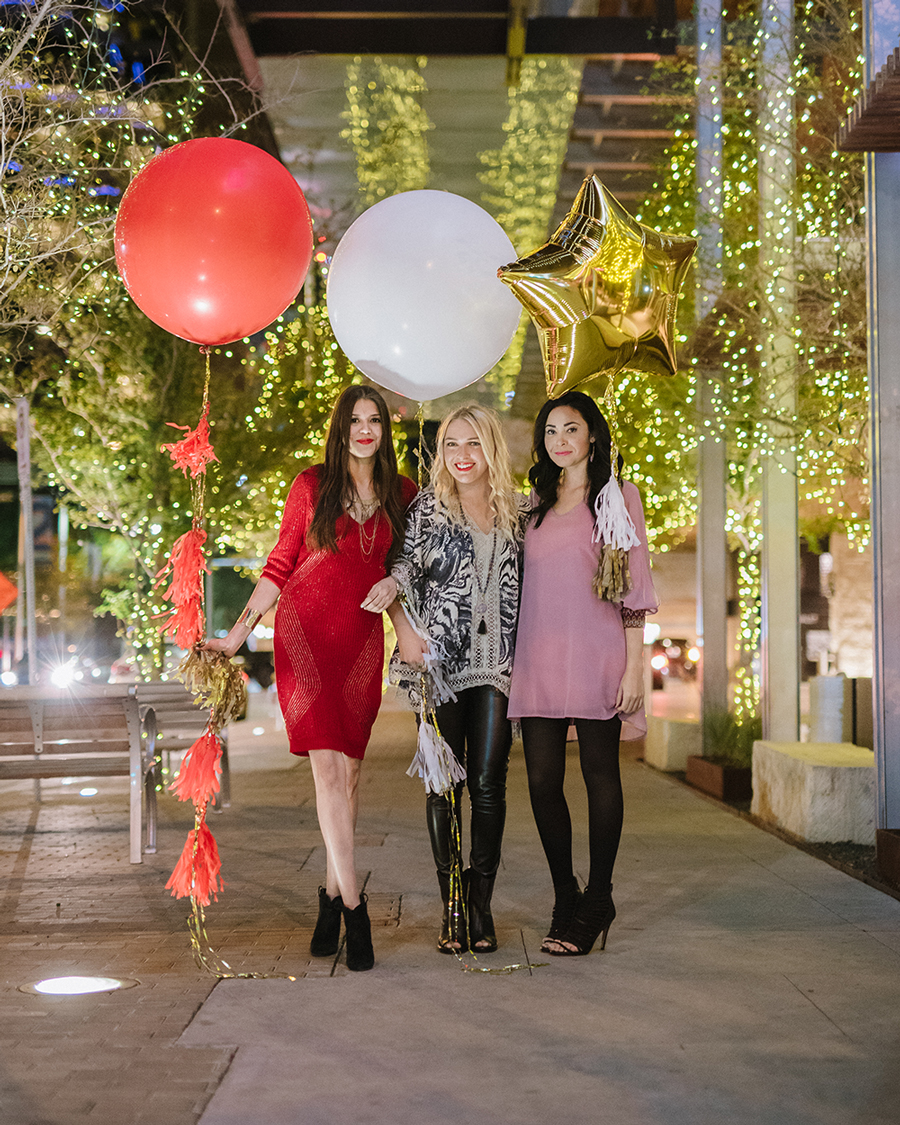 Use code 'FIXIN20' to take 20% off at Pink and Silver Fashion.
Last week I teamed up with a few local bloggers and boutiques for hands down, one of the most fun photoshoots I've ever done. There we so many firsts, it was my first time working with Balloon Bar a local shop that specializes in the cutest balloons you'll ever find. These are so much more than your average balloons, they come filled with confetti, tied with tinsel and they are huge, like really massive. It was also my first time shooting with Kaley of My Closet Life and Betsey from Hello-Tuesday, both of which were cracking me up the entire time! These girls are so sweet and hilarious, it made standing in what felt like a 40 degree windstorm bearable. Then finally, this was my first night shoot ever, Carlos did an amazing job given the low light and high wind he had to work with, I'll definitely be trying my hand at more night time shoots in the future!
Each of us girls were given clothing from Pink and Silver Fashion for this shoot, I went with this beautiful lilac shift dress for a couple reasons; firstly, the color. I love this color for Winter, it was the first thing I noticed and loved while watching FW15 runway shows, I knew I'd be partaking in this trend. Secondly, I noticed the detail on the sleeves, both the opening and the beading give this soft dress the edge I crave. The dress is lightweight and sheer on the sleeves so I paired it with my Tramps hosiery in the high waisted Bryanna style. I went with Tramps hosiery because not only are they one of the few hosiery lines that offer compression technology, they also feature an open toe design which leaves the shoe options open. Notice my open toes? Never could you do that before, huh?
Xx Sylvia

Big thanks to Balloon Bar and Pink and Silver Fashion for sponsoring this post.
Photo Credit: Carlos Barron Photography
---