Chambray x The Lily James Collection
Before a couple years ago I wouldn't dare wear denim anything besides bottoms. I eased into my first denim dress here and was forever hooked! This cutie, the Sandra denim dress from The Lily James Collection, is so perfect for Spring. It's light weight enough to ease into the warmer weather but still has long sleeves and is ideal for layering on cooler nights or even later this Fall.
Have you heard of Pura Vida Bracelets? I recently was gifted a bunch of their beautiful handmade bracelets and let in on all of the good that's going on over there & just had to share with you guys. So Pura Vida (spanish for pure life) was thought up by two friends on a college trip through Costa Rica, every bracelet is handmade by Costa Rican artisans and provides jobs to locals. On top of the hundreds of jobs this brand has created in Costa Rica they also are a part of the 1% for the Planet club, which means they donate 1% of their annual revenue to charity and they're constantly looking for new ways to give back. Please support this brand that's doing so much good! Head to their site to check out more of the styles!
Heading into warmer weather always means more floppy hats for me; they add shade, tame crazy hair and just look great with a sundress. I mentioned here how I love the Dorfman Pacific brand when it comes to hats/head accessories and they just debuted their most stylish line to date so it was no question where I was looking first. I am obsessed with the details on this suede hat, the feather and the rope detailing give it such a unique vibe.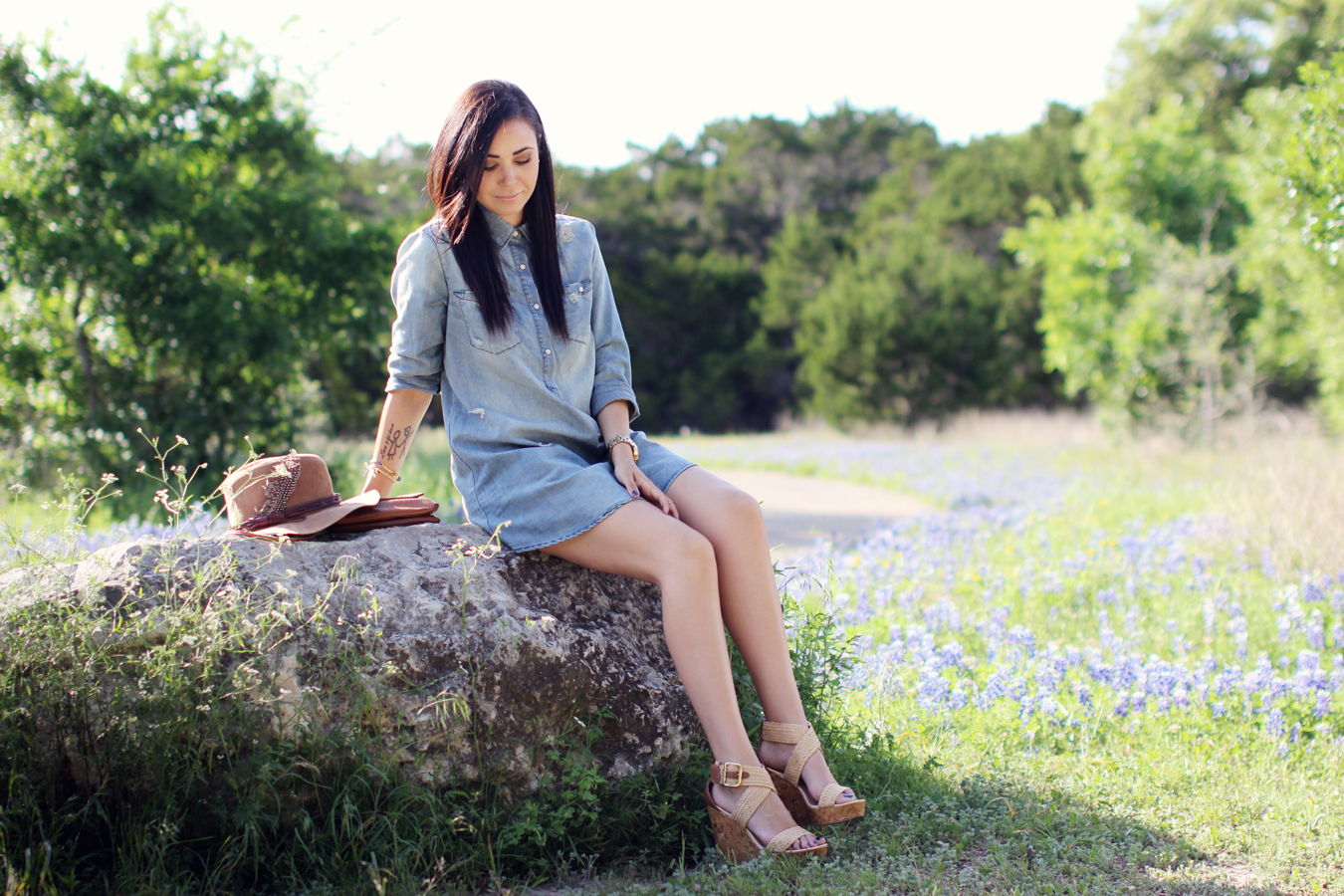 Wearing:
Dress:  Sandra Denim Dress c/o The Lily James Collection
Hat: c/o Brooklyn Hat co.
Wedges: Steve Madden sold out, similar
Bracelets: Blue Arrow & Gold Track Bead c/o Pura Vida Bracelets
Watch: Marc by Marc Jacobs
Xx Sylvia
---