#FIXED4THE4TH: Stars or Stripes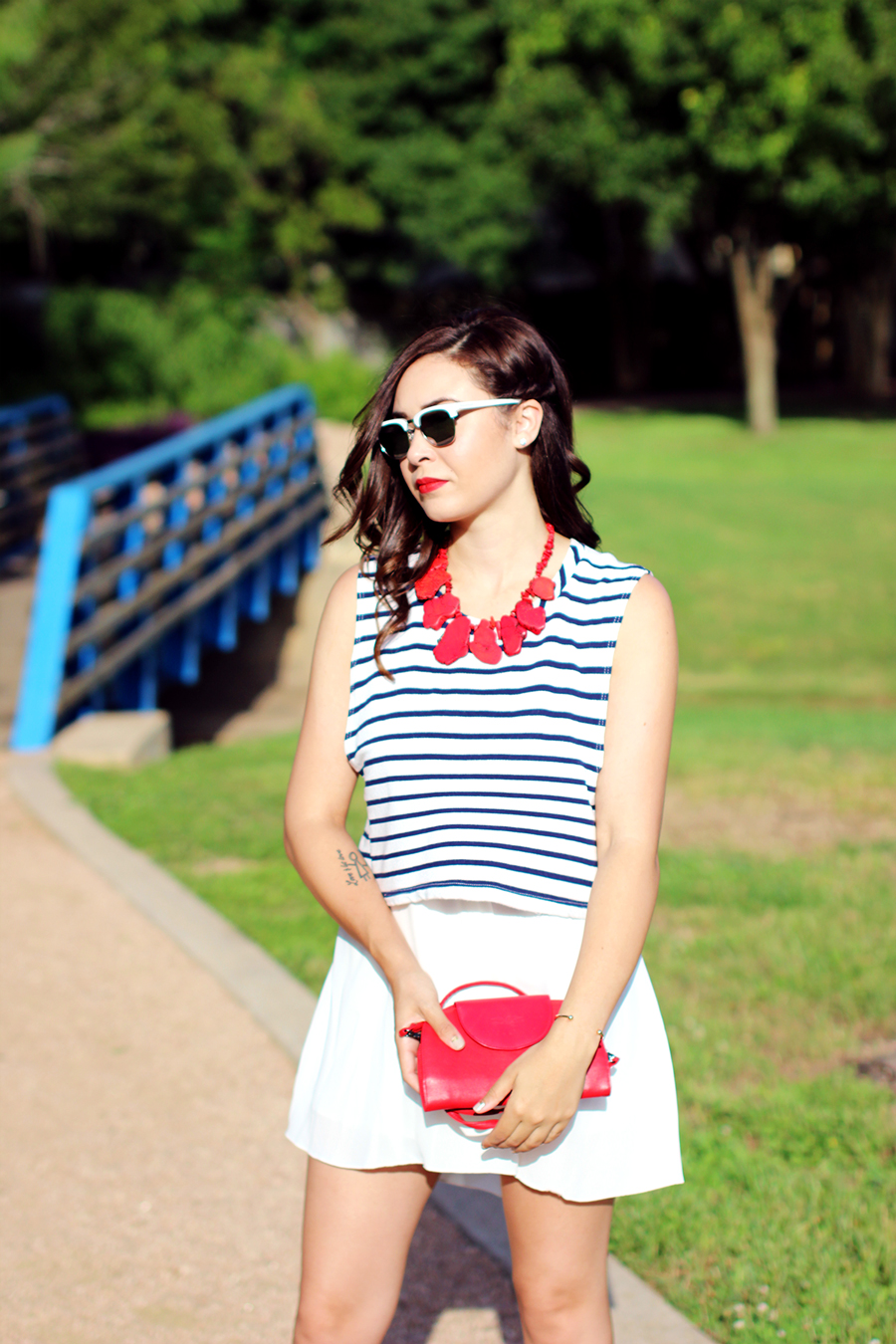 Stripes, duh.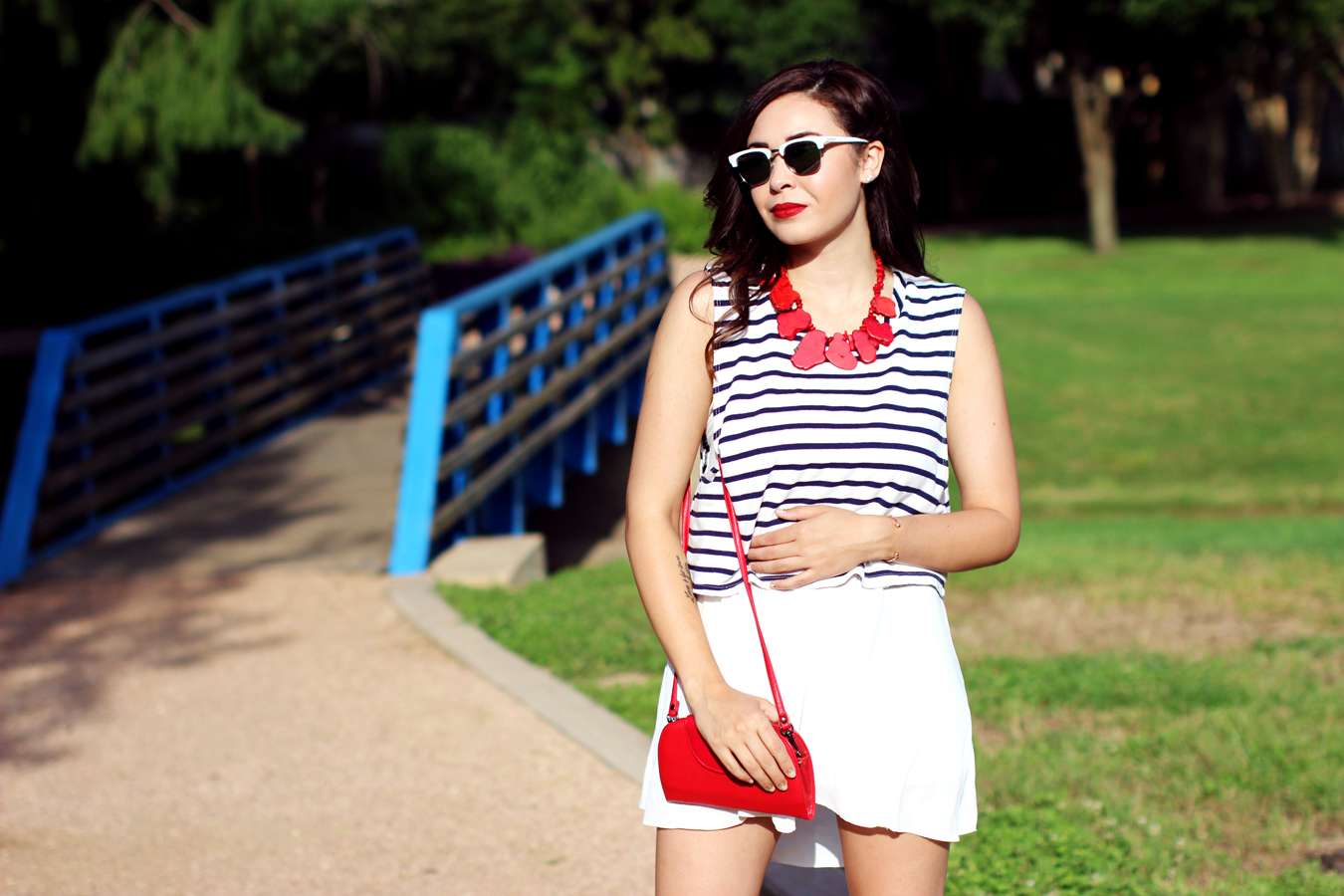 I love this striped crop you guys! I got it a while back at Buffalo Exchange and it has such a vintage, lived-in feel to it.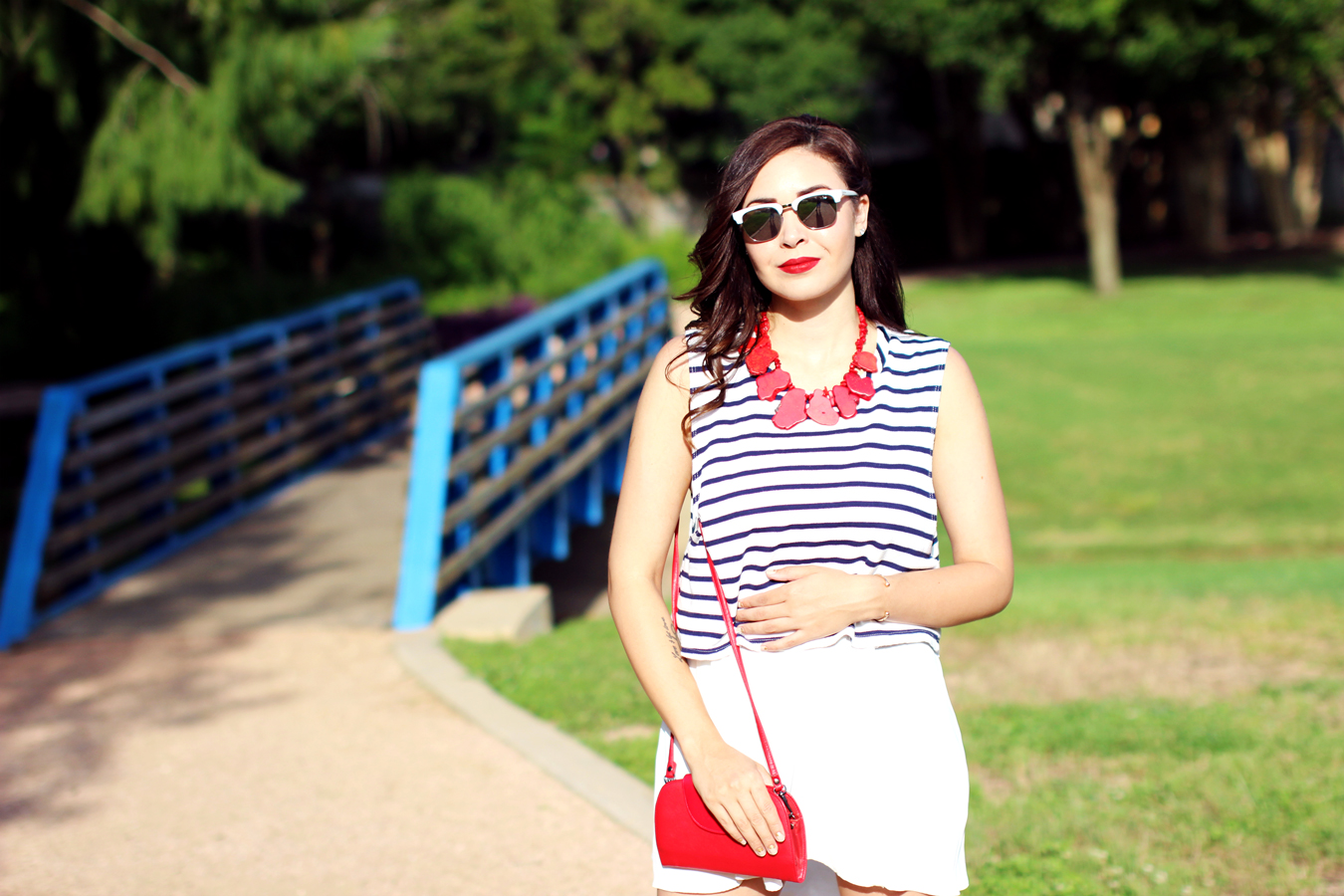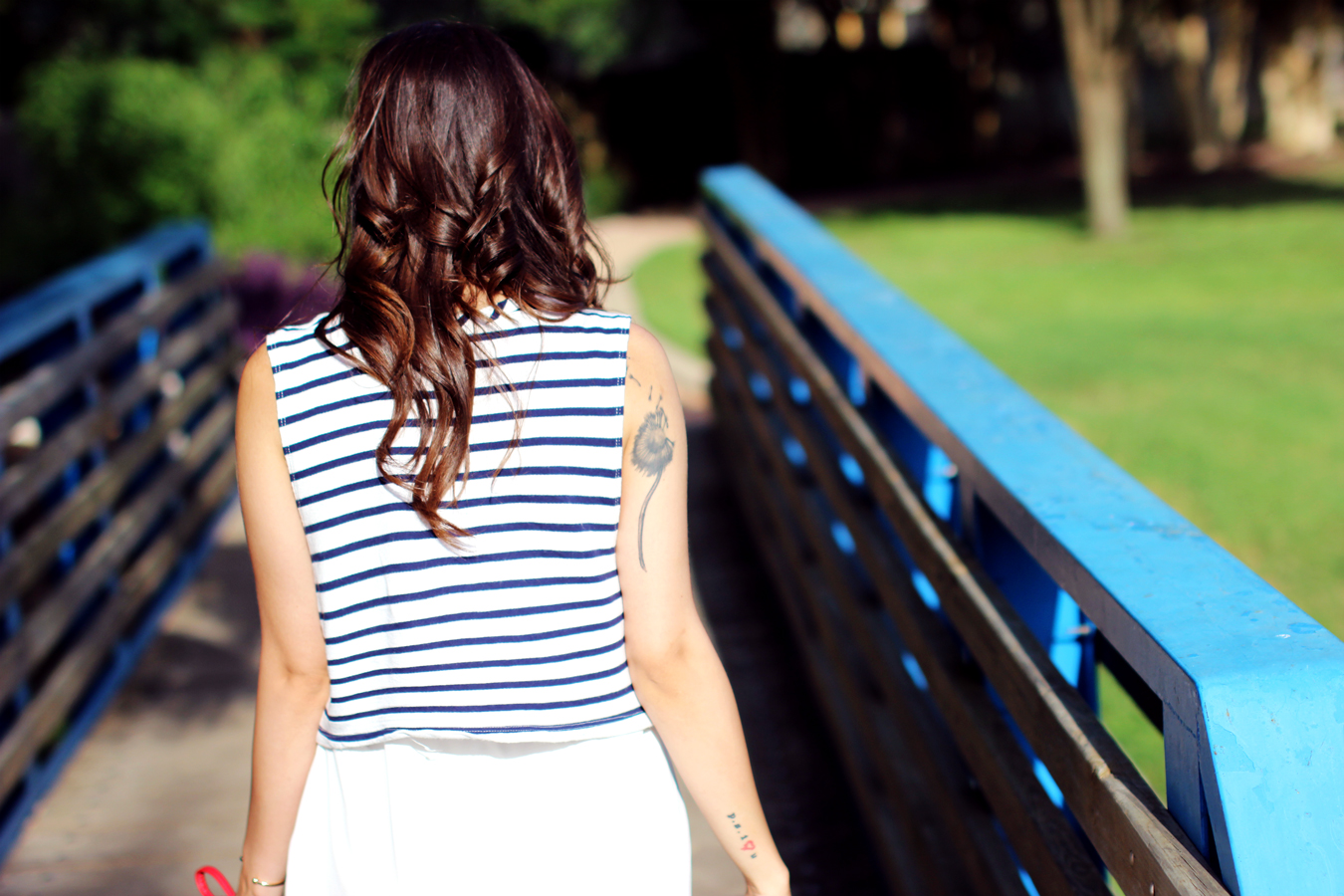 This is the first time I've worn it over a dress, but that's kind of been my thing lately (in case you missed that here & here) and I love it. The arms of this shirt hang extremely low which usually calls for a bandeau to be worn but with this dress underneath I had no fear of visible side boobage.
Look at these shoes!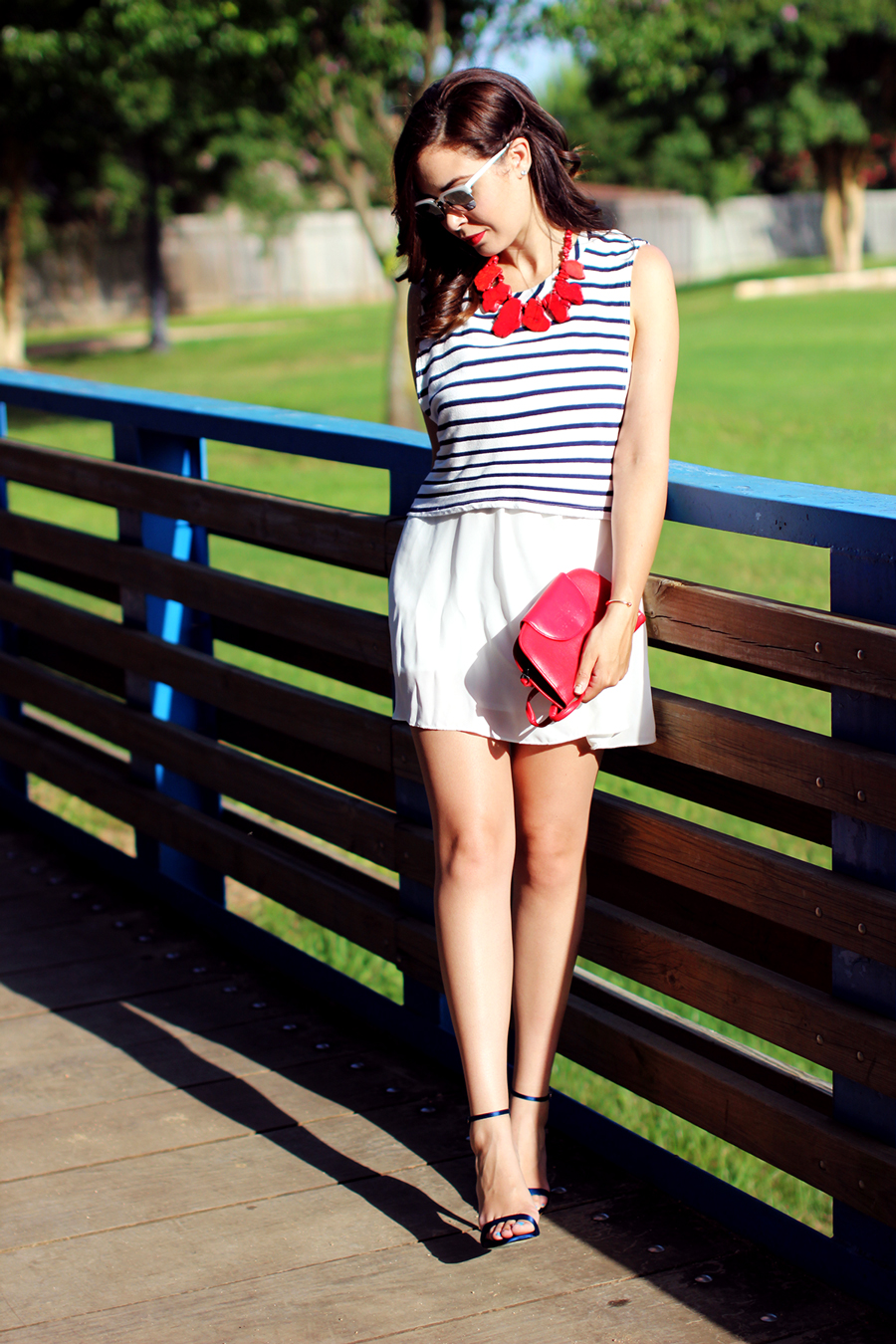 Seriously, LOOK at these shoes! Such a score! I randomly popped into DSW because it was right next door to where I was running an errand and to my surprise they were having a HUGE sale! I got these bad boys for less than $50, marked down from $80. These gorgeous, perfect for the holiday, Betsey Johnson, stunners for LESS THAN $50.  Let that soak in for a sec, just a sec and then hightail it to DSW before this sale is over! I grabbed these and a strappy black and white pair that I'm also in shoe love with. P.s the one's I looked everywhere but could not find the on sale ones I snagged, the style linked below is still full price so check out your local DSW!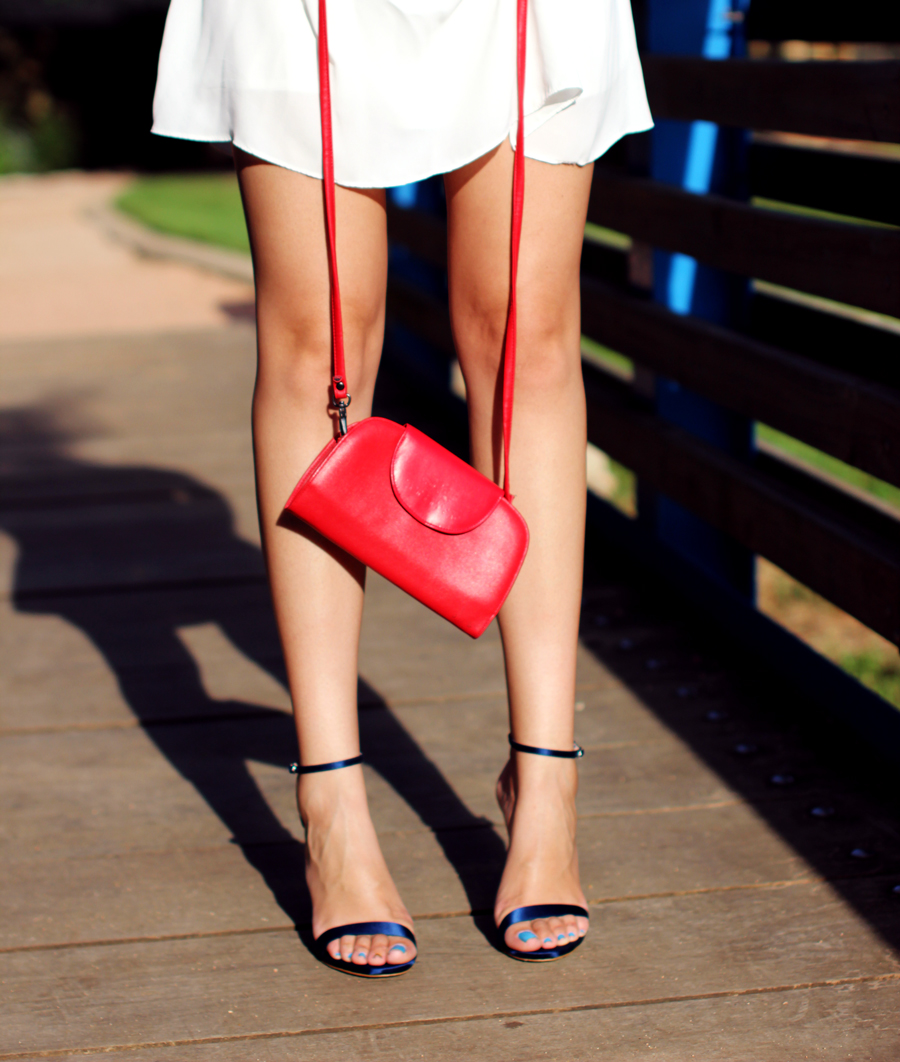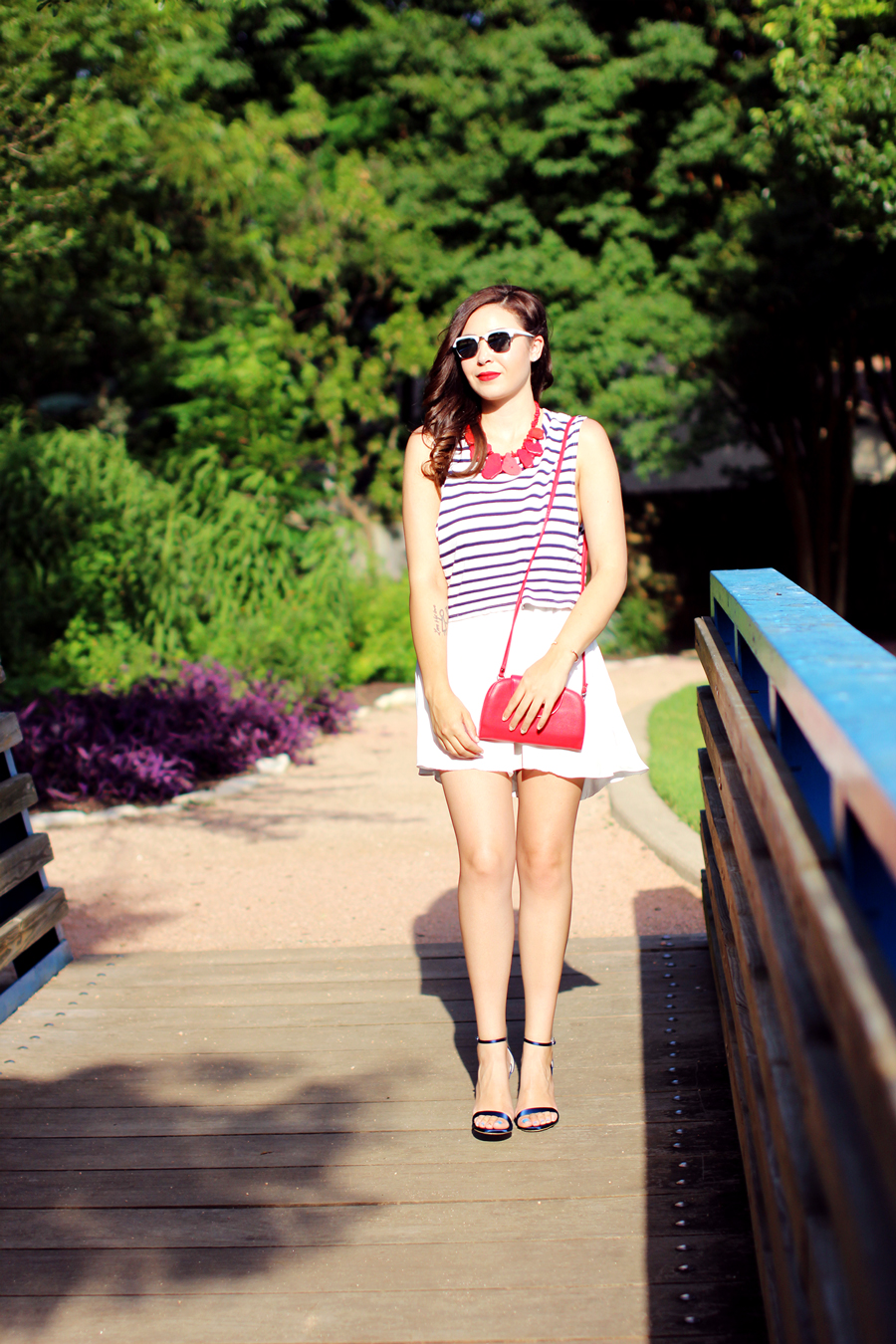 I let my accessories really be the focal point by going with bright red, it's the perfect pop of color to an otherwise neutral outfit.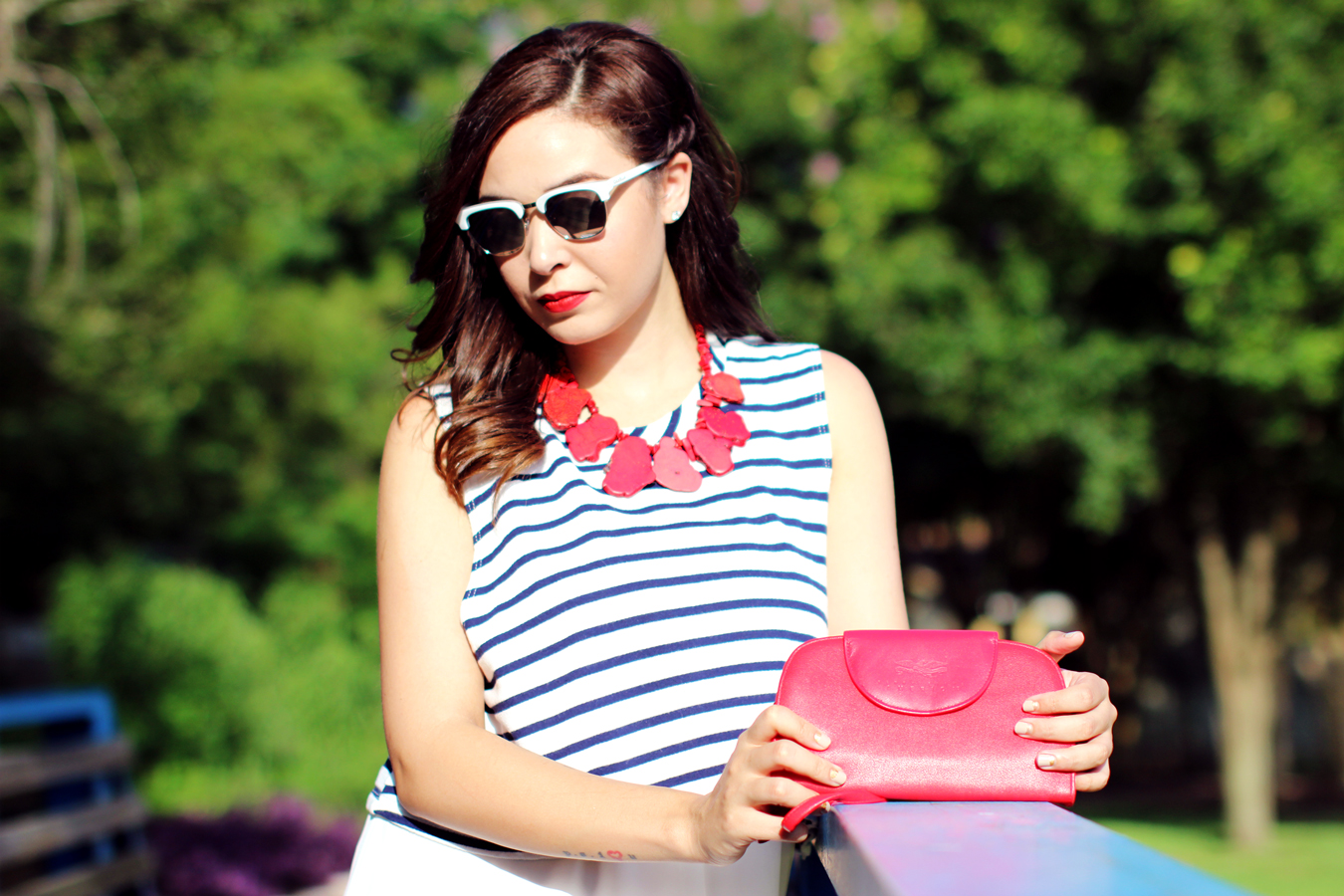 This necklace has been in my collection for years, I'm talking since before I was able to buy alcohol. I still remember the internal battle I had with myself over the purchase: this necklace was like $60 and to a 19/20 year old girl who is currently living in her first apartment, paying for everything, that's a ton of money for a necklace. But like I told myself then, this was a statement necklace and it was a heavy stone, not some flimsy cheap necklace. Many, many, many moons later this buy has proven to me the importance of a good splurge every once in a while.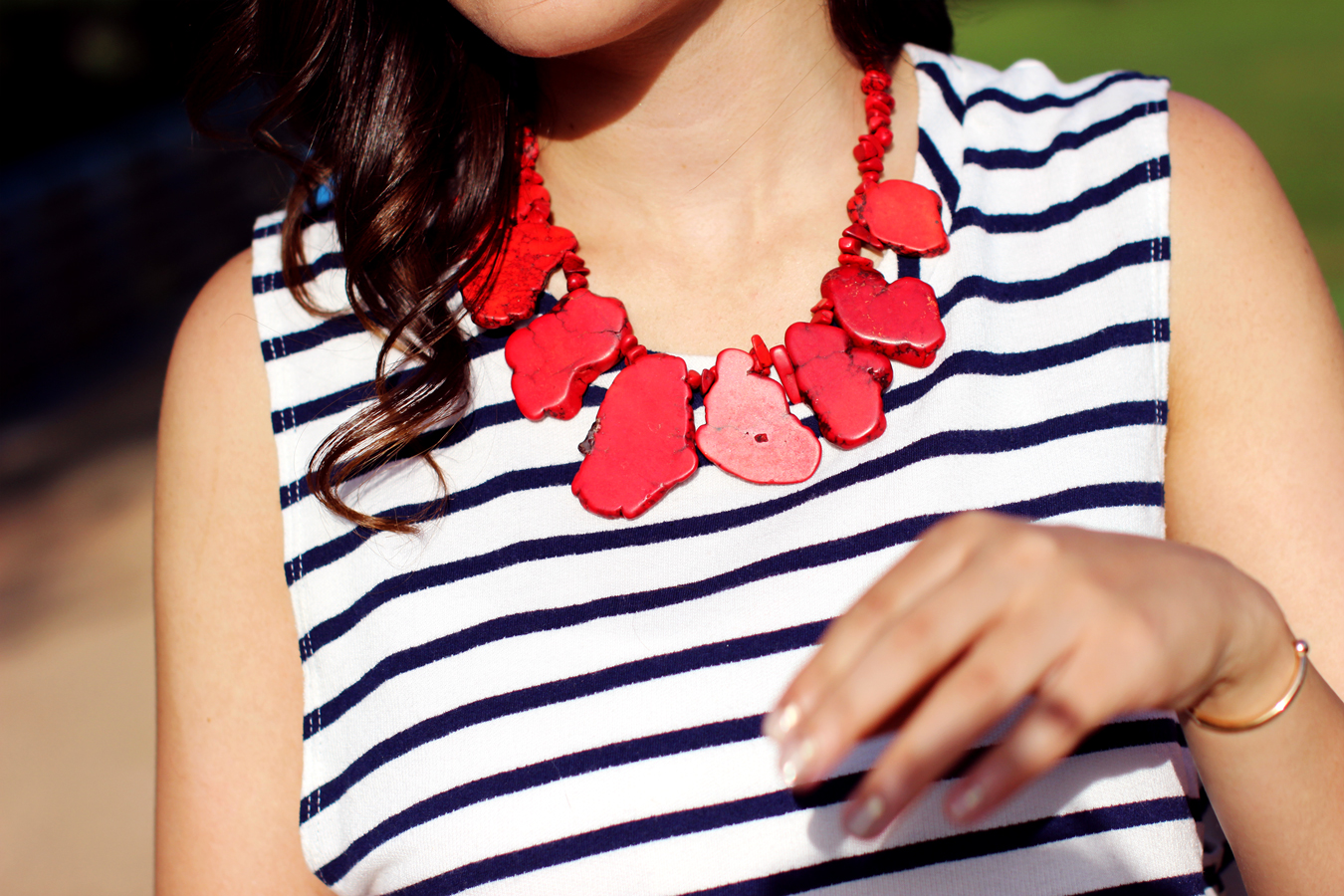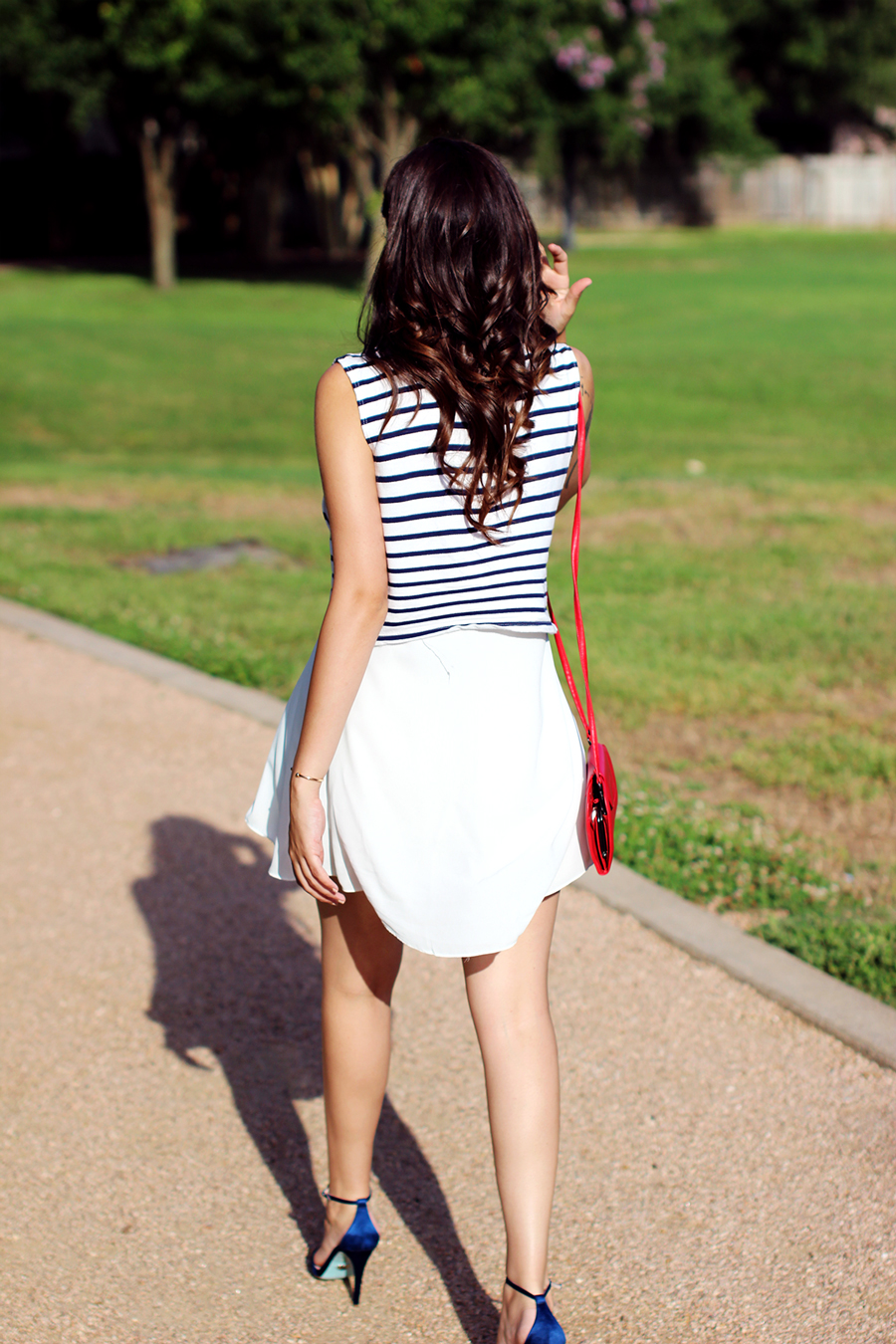 I hope you enjoyed my second 4th of July inspired outfit, don't forget to check back tomorrow for another look. Follow me on Instagram and Facebook for even more fun posts and be sure to check my hashtag #FIXED4THE4TH to see all of my 4th of July fashion and festivities.
Xx Sylvia
---