Getting Off the Shoulder Ready with TKO
Off the shoulder styles are EVERYWHERE for Spring and with all of the bare shoulder options it's time to get mine in tip top shape. Shoulders & arms have to be my favorite things to workout because you see results almost immediately. I recently was gifted a set of TKO Resistance bands and they have been life changing, you can literally workout everything with them. I'm not a big gym-goer, I like to workout outdoors or even do a workout video from time to time. My main thing is outdoor workouts; I have a hike and bike trail in my neighborhood equipped with several workout stations and a large field to do yoga, squats, lunges or any other bootcamp workouts. I throw my water bottle, TKO resistance bands and my sweat towel (yeah its that real) in a small backpack and I'm a one woman gym. I can use the four way resistance bands to workout literally everything; arms, legs, abs and back. So today I thought I would share some of my favorite shoulder workouts to do, utilizing the TKO Resistance bands.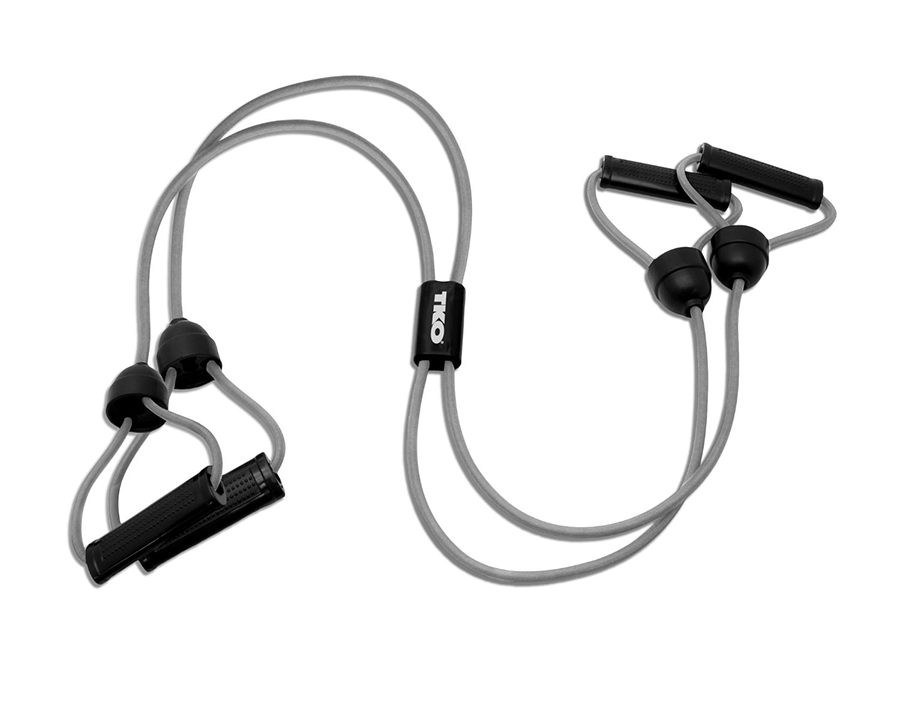 Overhead Press:
Starting with your feet shoulder width apart, insert them into two of the resistance band's handles and take the opposite two handles in each hand
Grip each handle with palms facing each other (your thumbs should be at your chest)
Press straight up while rotating your palms forward as you extend
Return to starting position. Do 10-12 reps and 3 sets to complete cycle
Forward Raise:
Stand shoulder width apart with feet in two of the handles, grip the other two handles in your hands.
Grip the other two handles with your palms facing in at your sides
Raise one arm upwards in front of you, level with your shoulders with palms facing down
Return to start position, do 8-10 reps per arm and 3 sets to complete
Lateral Raise:
Similar to the previous move, stand in the same position
Raise your arm upwards and to the side, parallel with your shoulder
Return arm to the starting position, do 8-10 reps per arm and 3 sets to complete
Xx Sylvia
Get yours here:
[show_shopthepost_widget id="1495000″]
*You can do any of these workouts using free hand weights or resistance bands.
---