How to Style Your Maxi: For Cool Girls
Wearing a maxi dress is pretty rare for me, unless you count the summer of 2012 at which point I just was really into maxis alright. Since then my collection has dwindled and the occasions where I HAVE to buy one have declined. However, I believe in having a black everything so obviously I had to snatch up this black maxi when I came across it on a recent mall trip. I knew I didn't really wear maxis anymore but this was different, it had sleeves and a slit and it's black…that was all I had to tell myself in order to buy it.
I typically don't wear maxi dresses for two reasons either they don't compliment my body shape or I get the whole "pretty princess" feel of wearing a full length dress that keeps me from doing it. I just feel soo girly. Knowing that I had found a dress with a great fit I only had one remaining issue, I needed to tone down the girly factor immediately. I grabbed this bone colored, structured blazer and tote and my olive wool hat, then finished it with these nude flats to keep the leg line unbroken. The perfect balance of structure and movement.
Who knows I could've just reignited my love for these ground grazing gems but styled in a cool way obvi.
Here's how I'll be sporting maxis once the warm weather decides to stop playing and stay for good.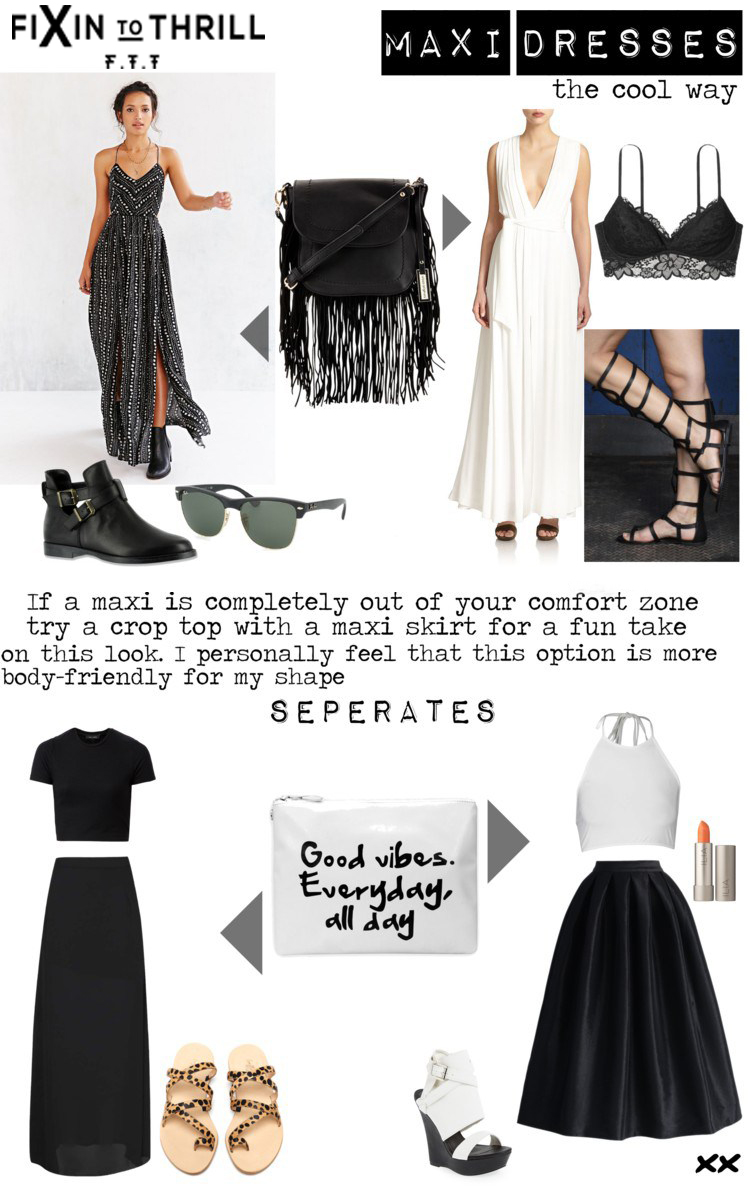 |   S   H  O  P    T  H  E    P  O  S  T  |
How do you style your maxi?
Xx Sylvia
---