Warm Details with Kushyfoot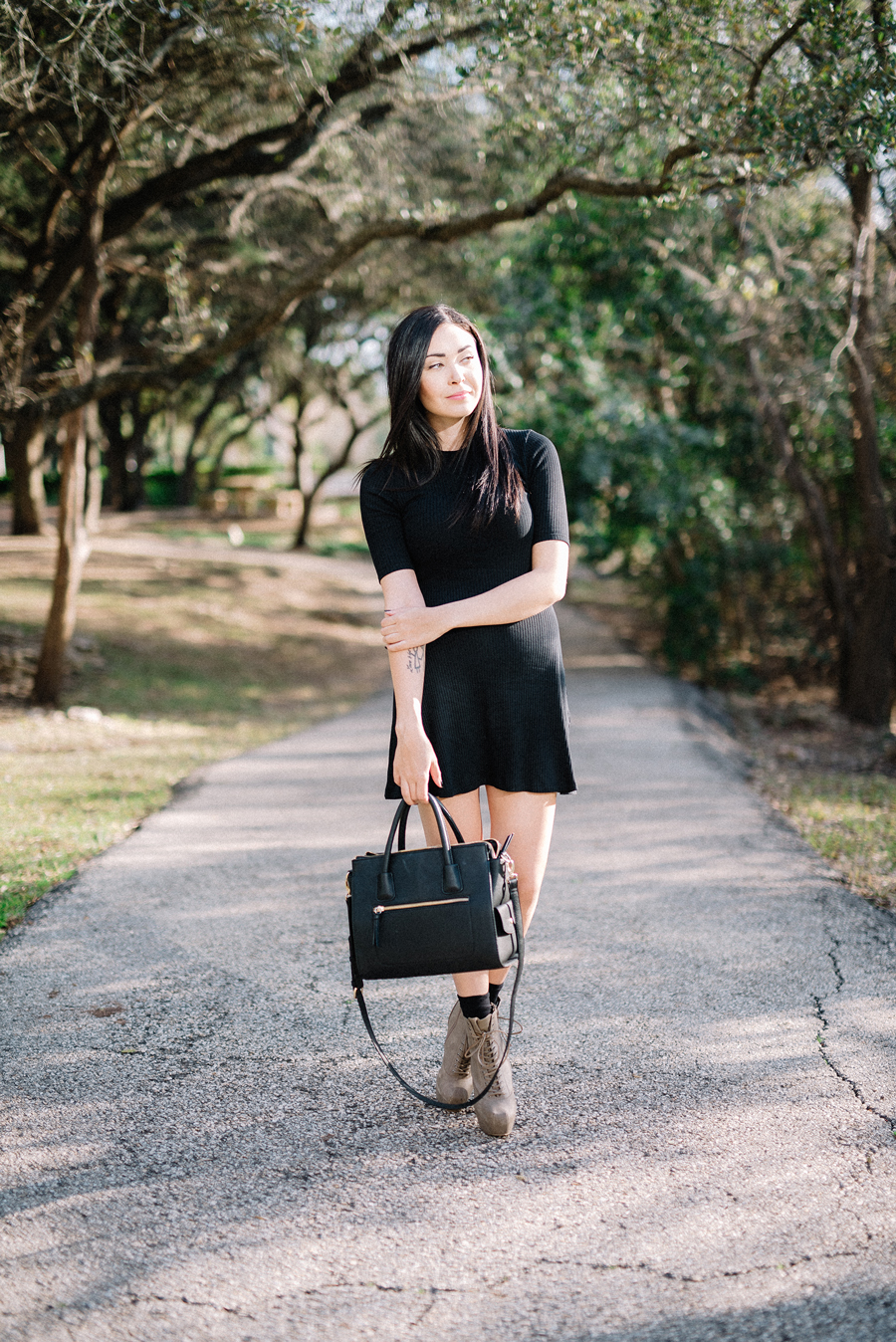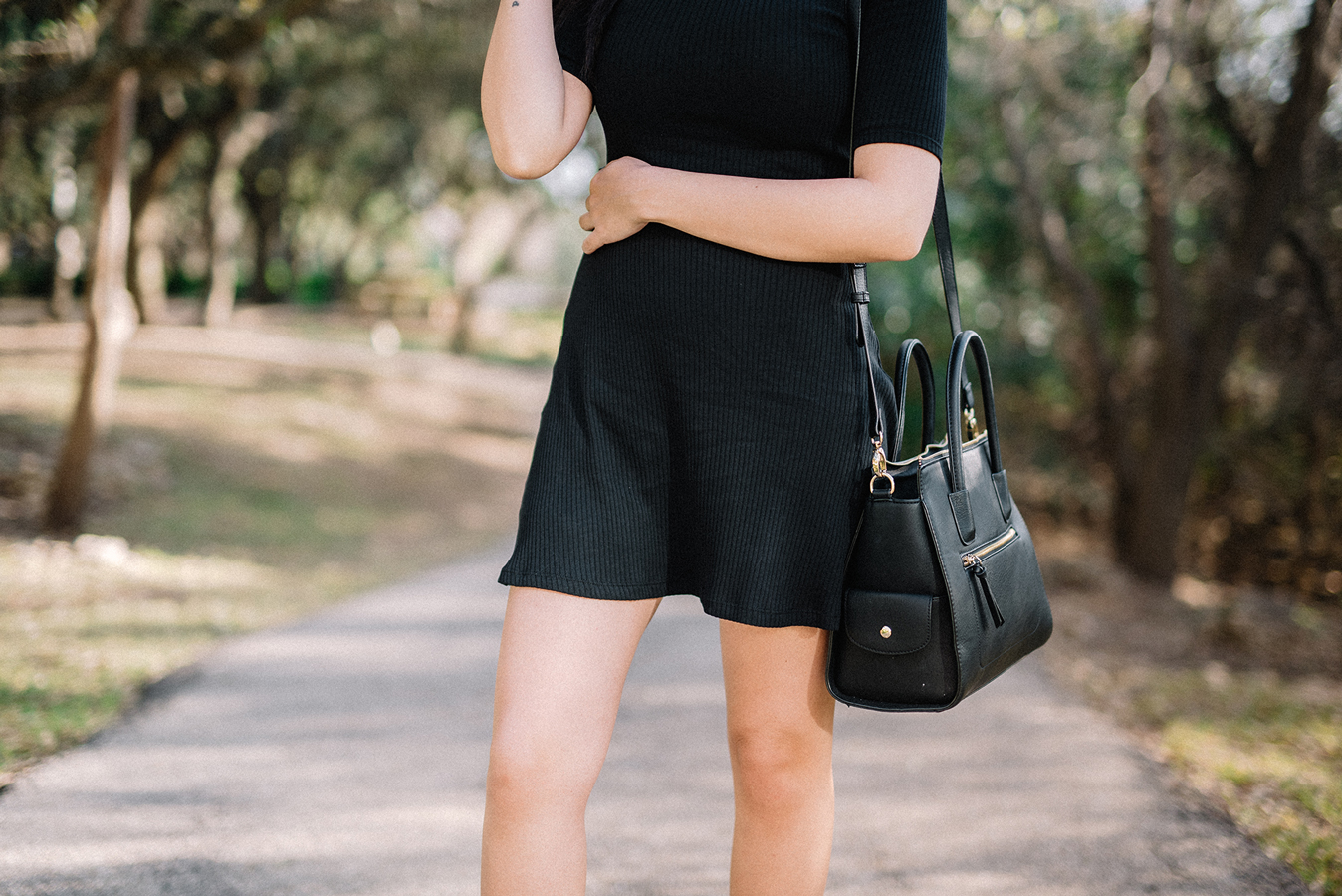 Anxious for warmer temps to stay, I'm trying a mind over matter trick currently. I'm thinking that perhaps if I start dressing in Spring/Summer clothing the weather will follow suit. I mean eventually it will. Ha.
In the mean time adding small but effective warm details, see faux fur, socks, knee highs and close toed boots, each of these options helps to keep the coldness at bay. Recently, I've come across KushyFoot and am obsessed with their products, especially the Extreme low cut Lace Foot Covers which are absolutely perfect for wearing with ballet flats, plus they are so chic on their own. Today I'm wearing the Microfiber Crew sock in black, a super thin sock that keeps warmth in but also helps to keep your feet dry, because nobody likes sweaty feet. You have to head over to Kushyfoot.com and check out some of their products, I also grabbed the Fleece lined Trouser Socks and Alligator Print 'Flats To Go' that you can throw in your clutch for the end of a night out on the town. I know some of you ladies have thought about getting a pair for your clutch before, especially if you're out and about often and this pair folds up into a tiny ball-the perfect size for not taking up to0 much space.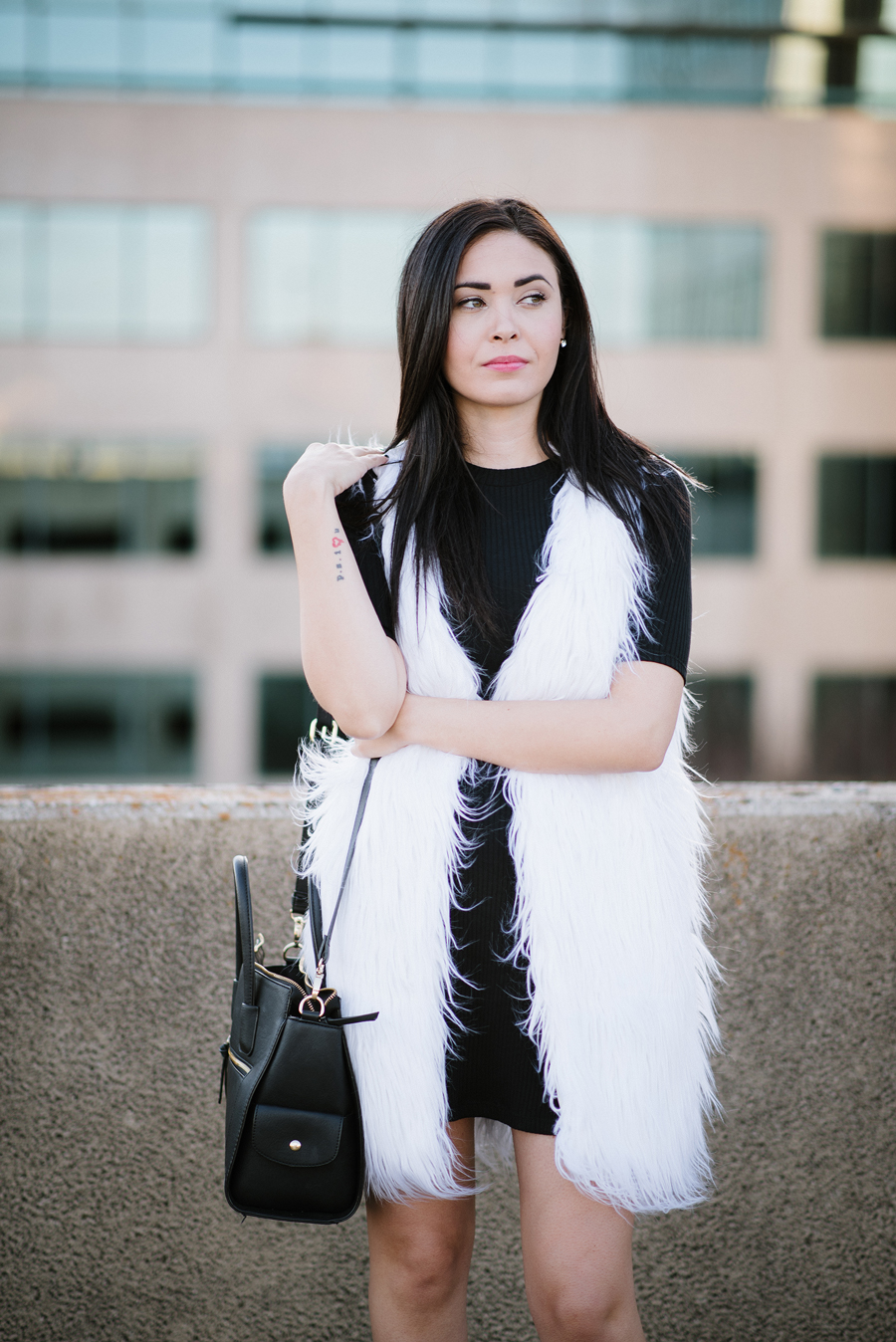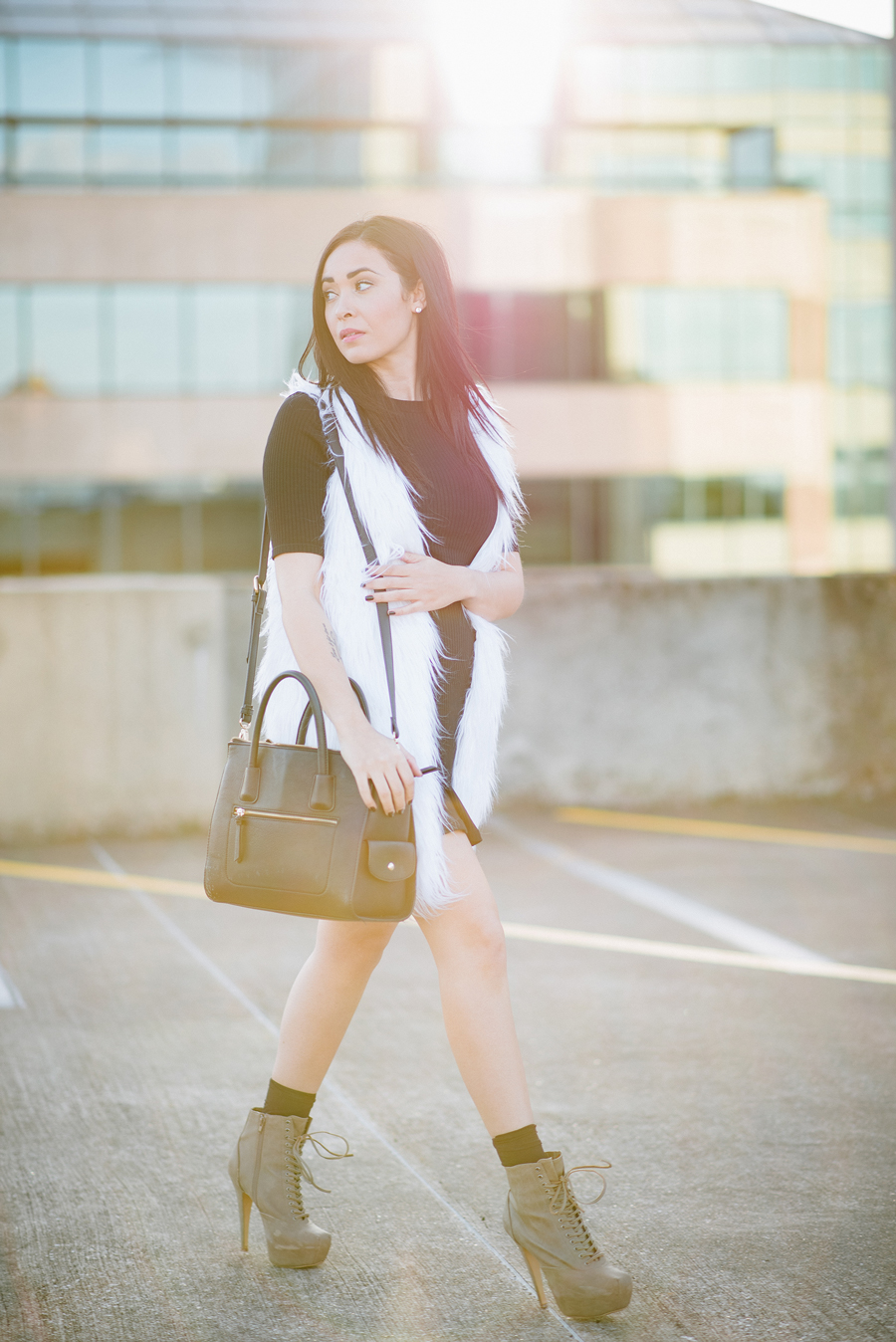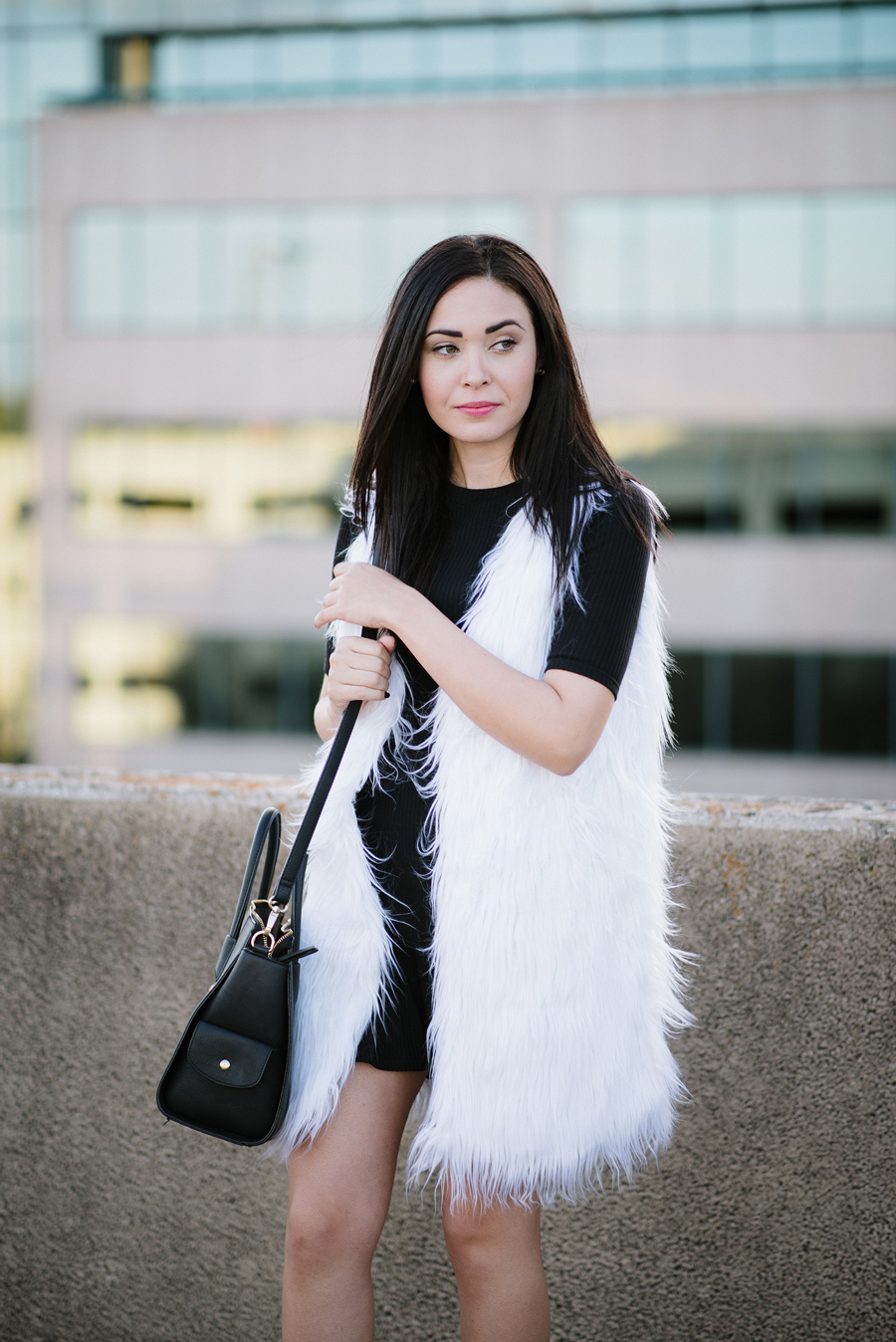 Wearing:
Dress: Zara sold out (save, splurge)
Faux Fur Vest: Tobi
Purse: H&M
Boots: Steve Madden old similar
Socks: c/o Kushyfoot
Earrings: Nordstrom 
Xx Sylvia
Thanks to Kushyfoot for Sponsoring this post and to my readers for supporting the brands that support me.
All Photos: Carlos Barron Photography
---