Getting Pampered with NAAVA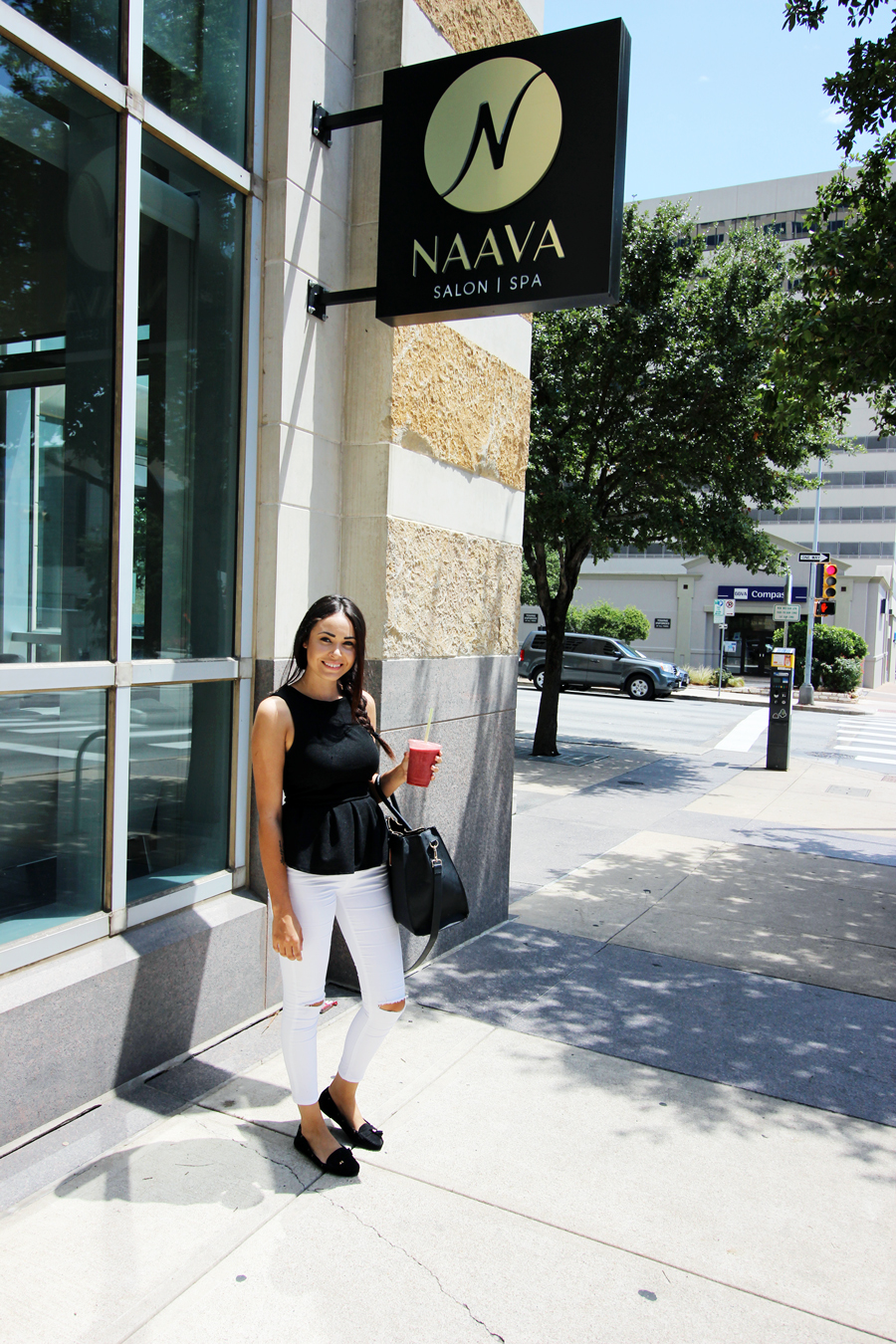 Last week I was invited into Naava, the largest full-service salon and spa in downtown Austin, for some much needed pampering. Ranked number three nationally as the best salon in the country by June Salon Today magazine; I knew that if I was going to find my new go-to colorist anywhere-this would be the place.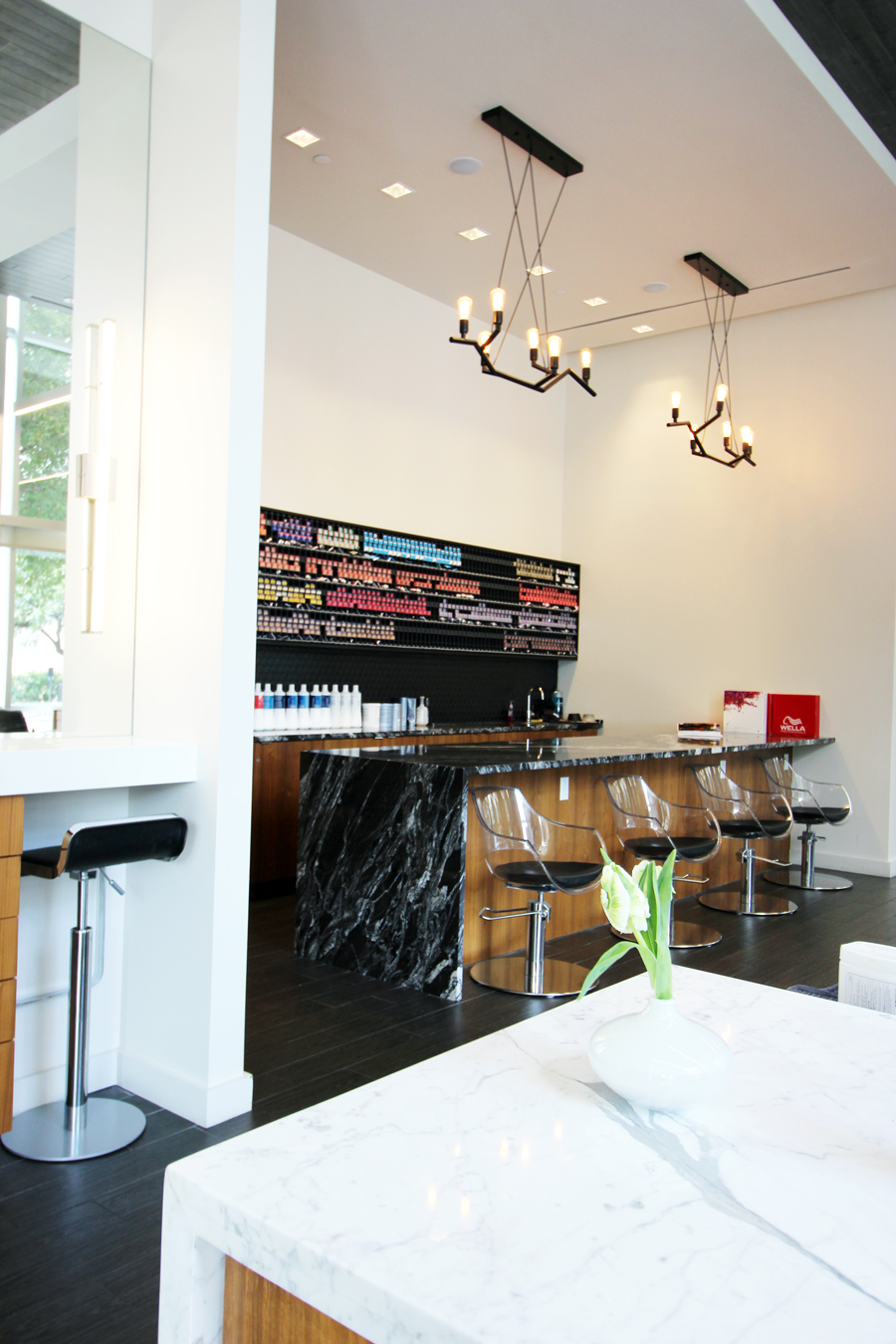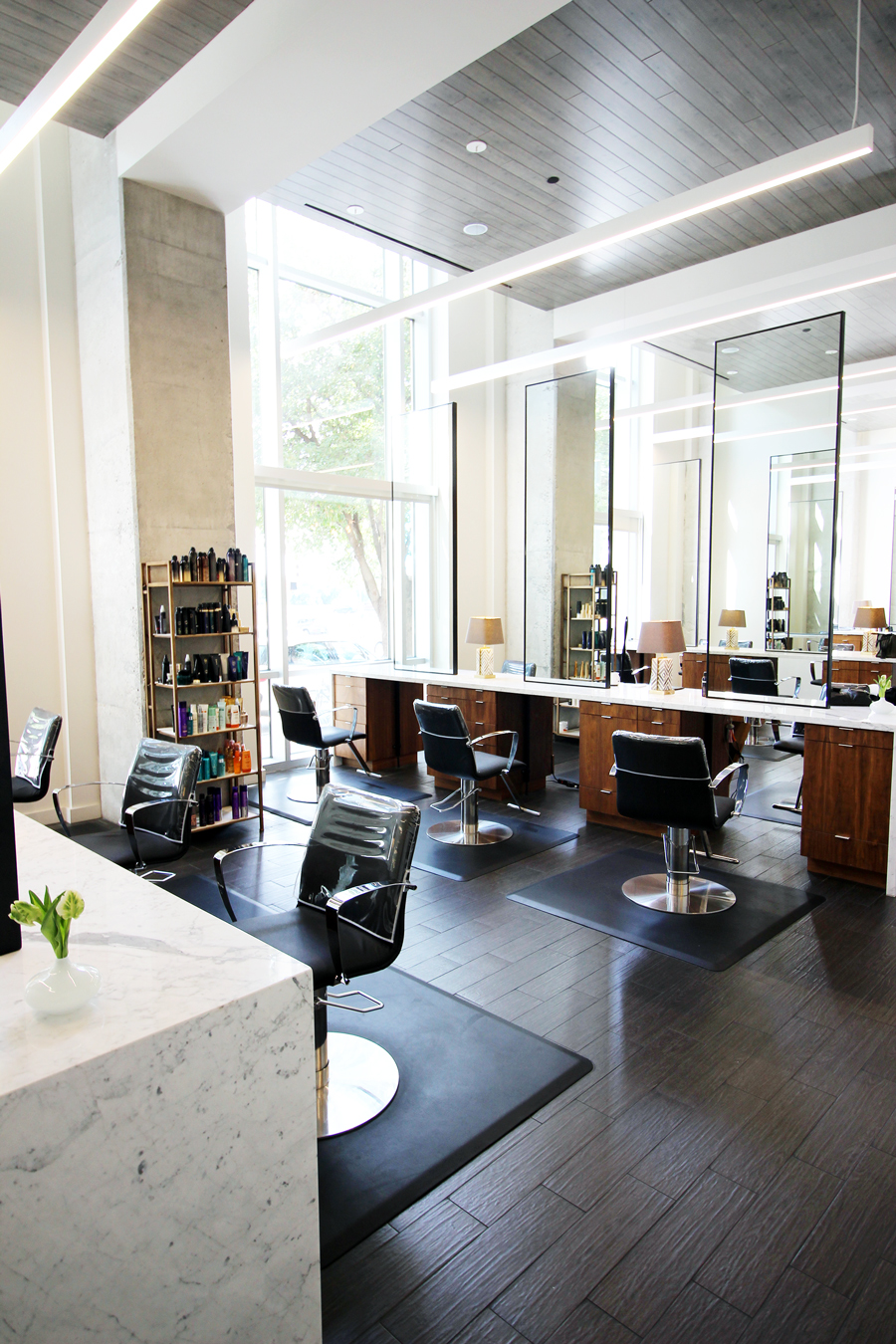 I arrived at the Navva and was offered a private tour of the space before my appointment began and was honestly taken aback by the salon. From the outside you would never guess how huge this place truly is. There are completely different areas-each with chic, vibrant energies; the salon which is airy and modern but still feels very private (even though you're surrounded by floor to ceiling windows). Then there's a sleek separate area for mani's and pedi's that would be perfect for hosting a girls day for the whole group along with a quiet, serene spa wing that I'll definitely be visiting soon for a facial.
I had the pleasure of working with Jean Francois, a recent transplant from Miami-which is only my favorite travel destination, so chatting him up was a blast. I let him know that my main goal was to cover some new greys that had not been invited but to keep my hair color as relatively close to the color it was. Jean was so informative, giving me information about different products and treatments that would be ideal for my hair type. He used an ammonia free dye that he said could cover hair up to 50% grey, so I was good to go.  Before I had even finished my color I knew I'd be back for a Keratin treatment. He explained that my coarse, frizzy hair would benefit greatly from the smoothing process, which cuts blow dry time in half. I always wondered how the babes in South Beach were able to keep their hair looking so amazing in the extreme humidity, and friends, this is the secret.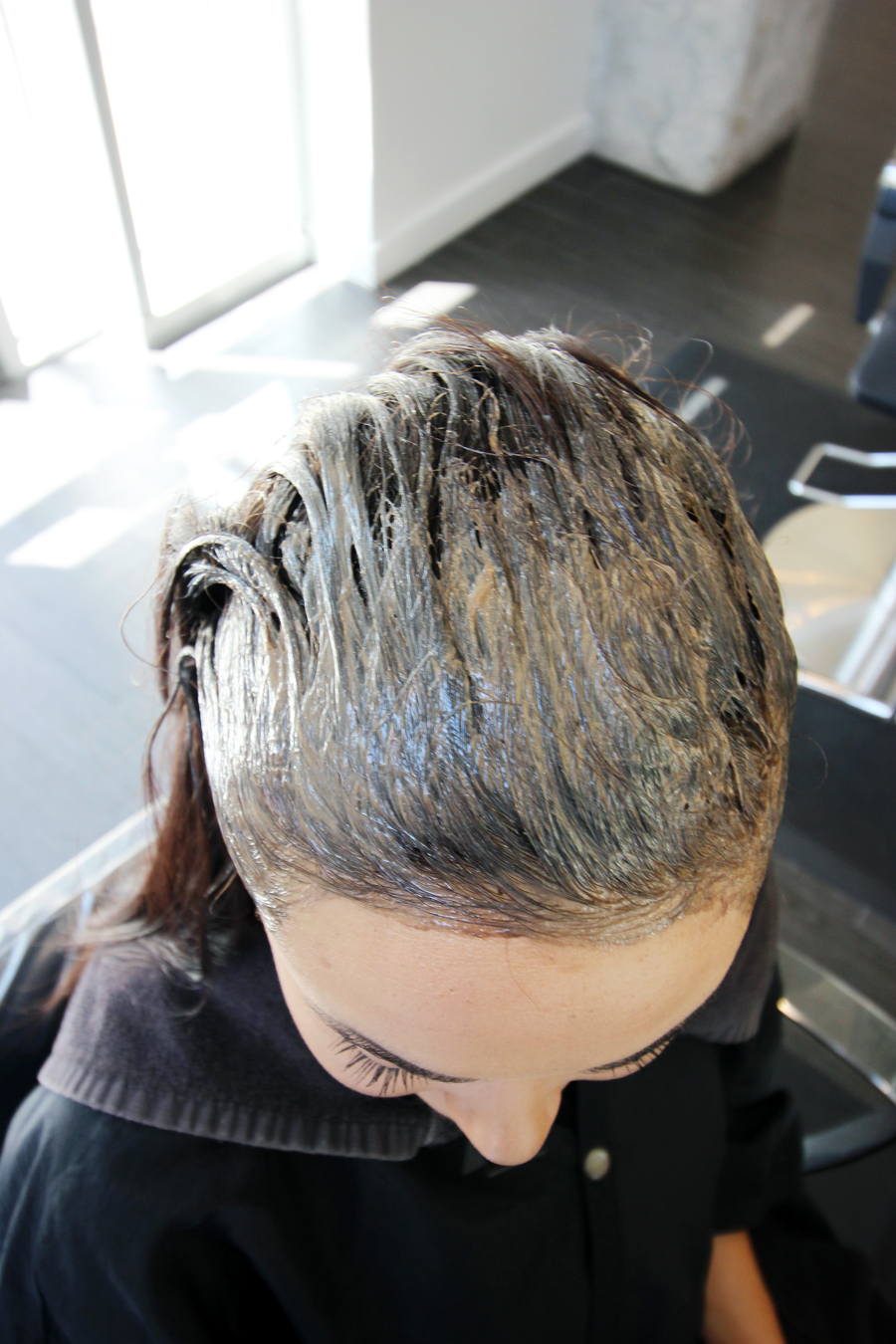 Look at how well he matched my color! Amazing!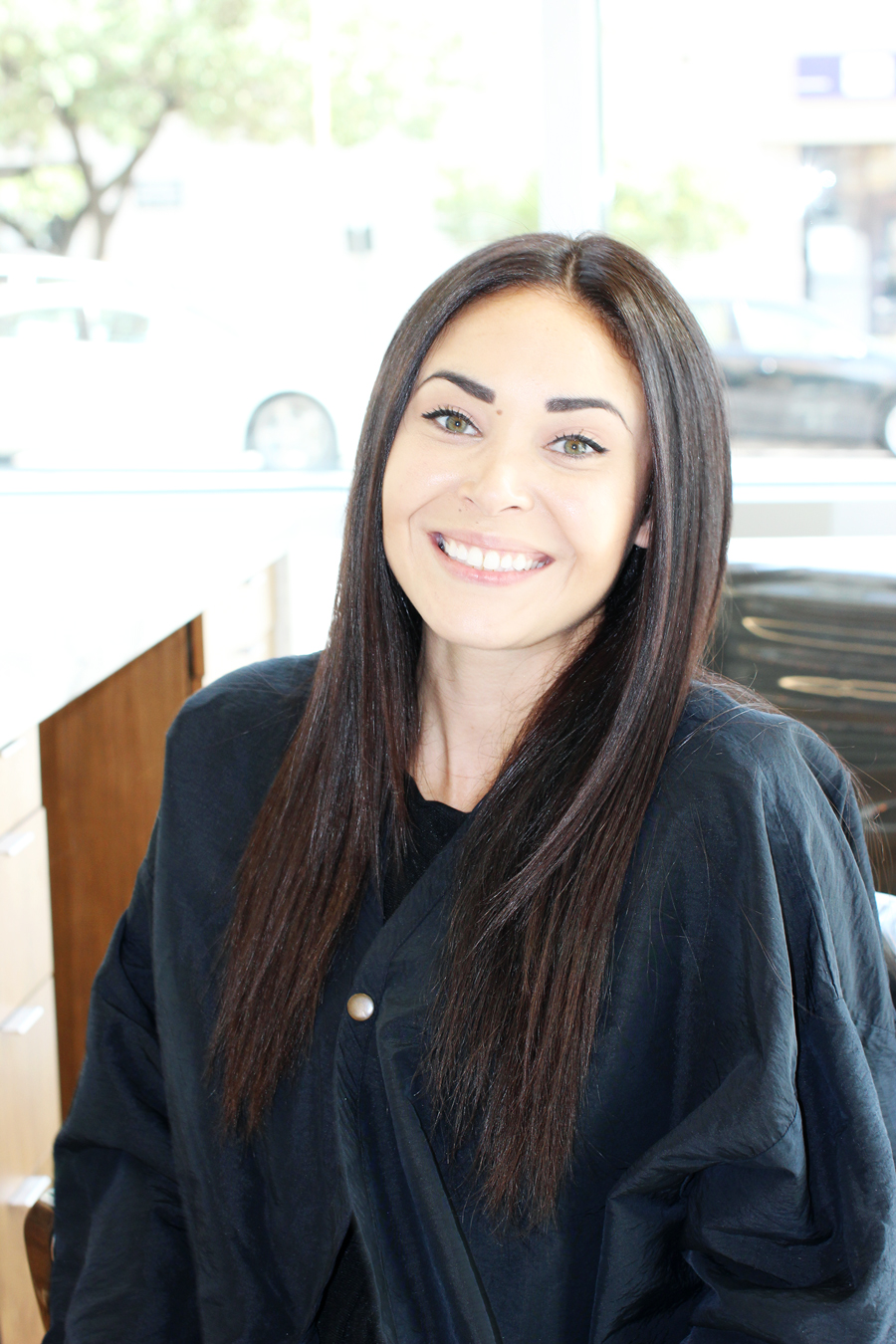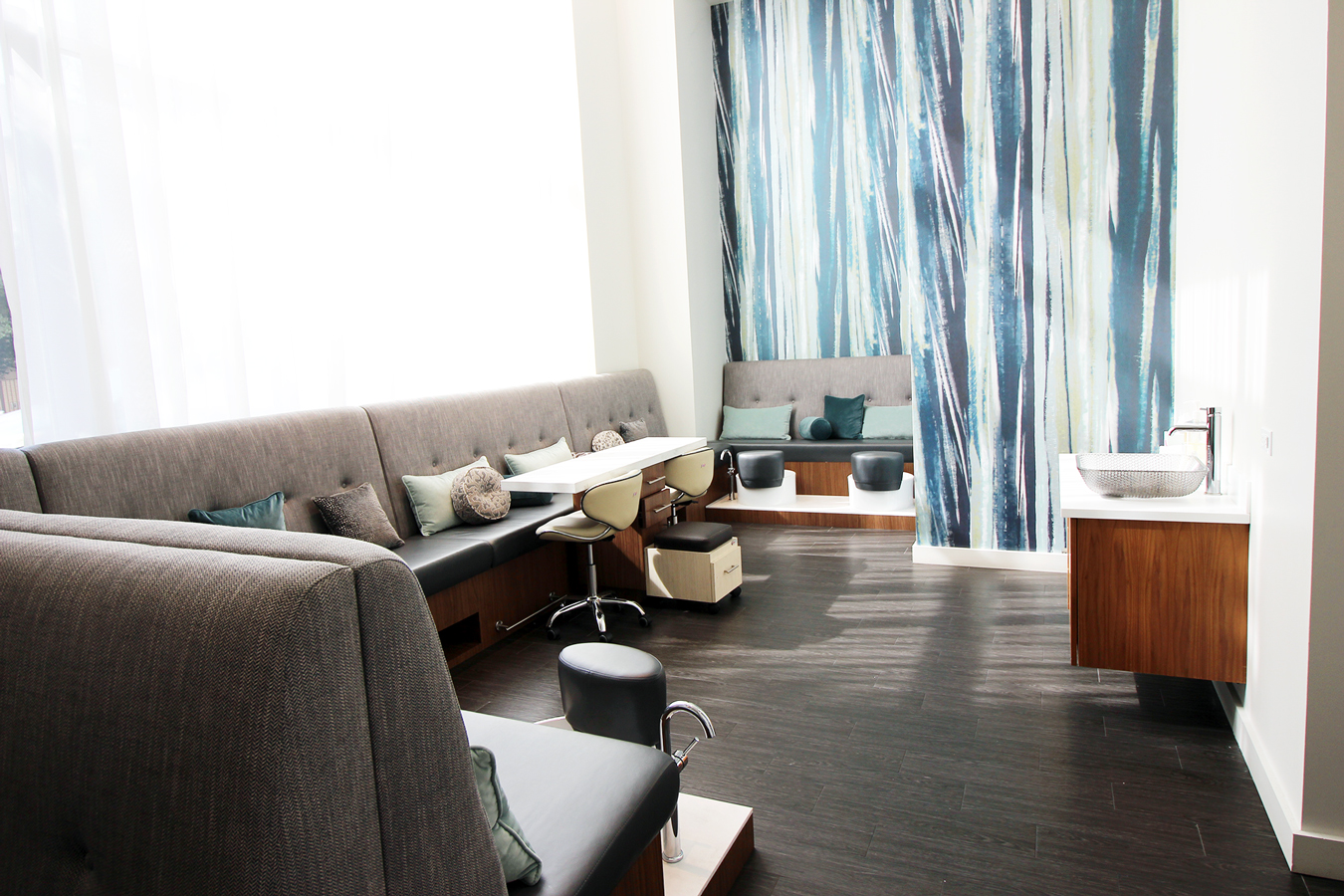 Wearing
Top: Forever 21
Jeans: Topshop via Nordstrom
Shoes: Steve Madden
Bag: H&M
Xx Sylvia
Big thanks to Naava for inviting me to try a free service, all opinions are my own.
---