November on Instagram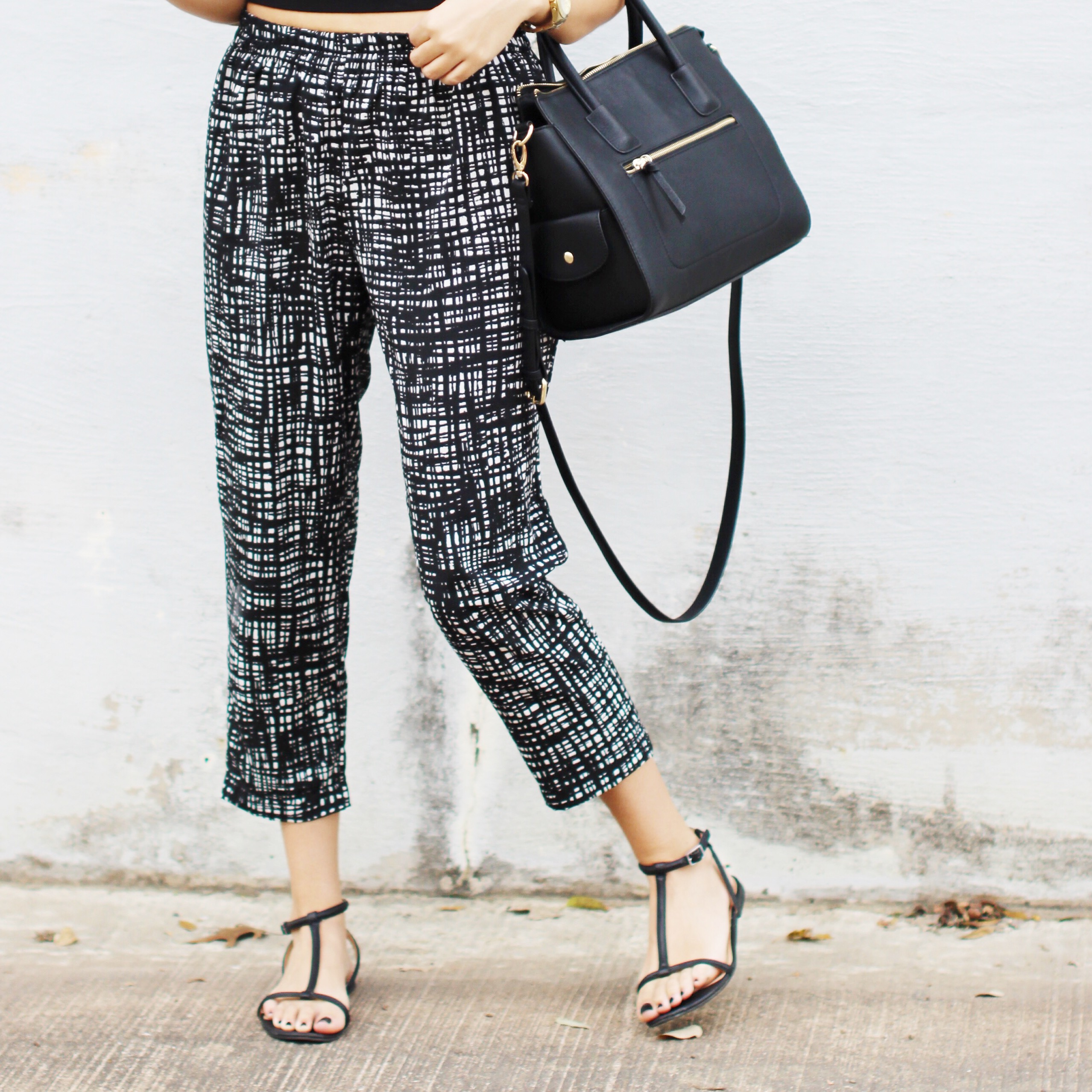 These happy legs were all thanks to the lovely Natalie at Amazing Lash Studio in Westlake for setting me up with my first set of fake eyelashes that were absolutely amaze! I don't think the fake eyelash route is necessarily for me but it was definitely an experience and not having to put on eye makeup wasn't too shabby while it lasted.
[show_shopthepost_widget id="1245267″]
Who else had a huge crush on Travis Barker growing up? Everyone? Yeah, I know most of my friends did. Reading his book and learning more about his background is definitely re-sparking some interest in this enigmatic drummer. He's so completely relatable. This is a great book. Speaking of great, lets take a second to talk about Canned Goods co. a company based out of Denver, CO. They take canned food cans and repurpose them into fun jewelry, like the bangle pictured above, then donate a can of food for every item bought through their Can Do Good Program which supports a number of reputable charities. With so many 'fast fashion' chains making clothing in less than ideal ways its nice to know that you're purchase is actually going to a good cause and that together we CAN DO GOOD.
[show_shopthepost_widget id="1245275″]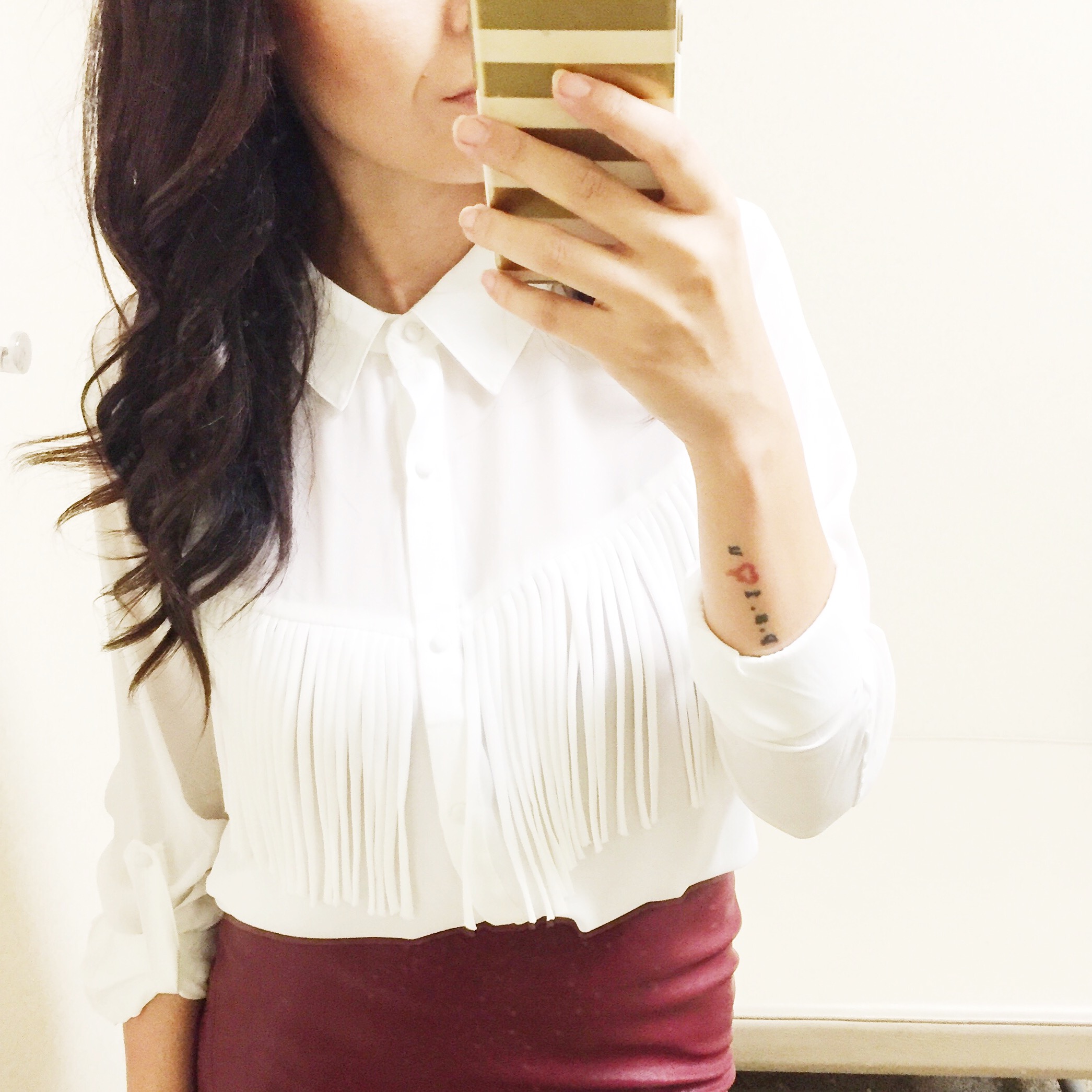 Fringe on fleek y'all.
I found this Gianna Bini top and paired it with a sleek, merlot colored pencil skirt with a sexy slit for a little dressing room photo session.
[show_shopthepost_widget id="1245299″]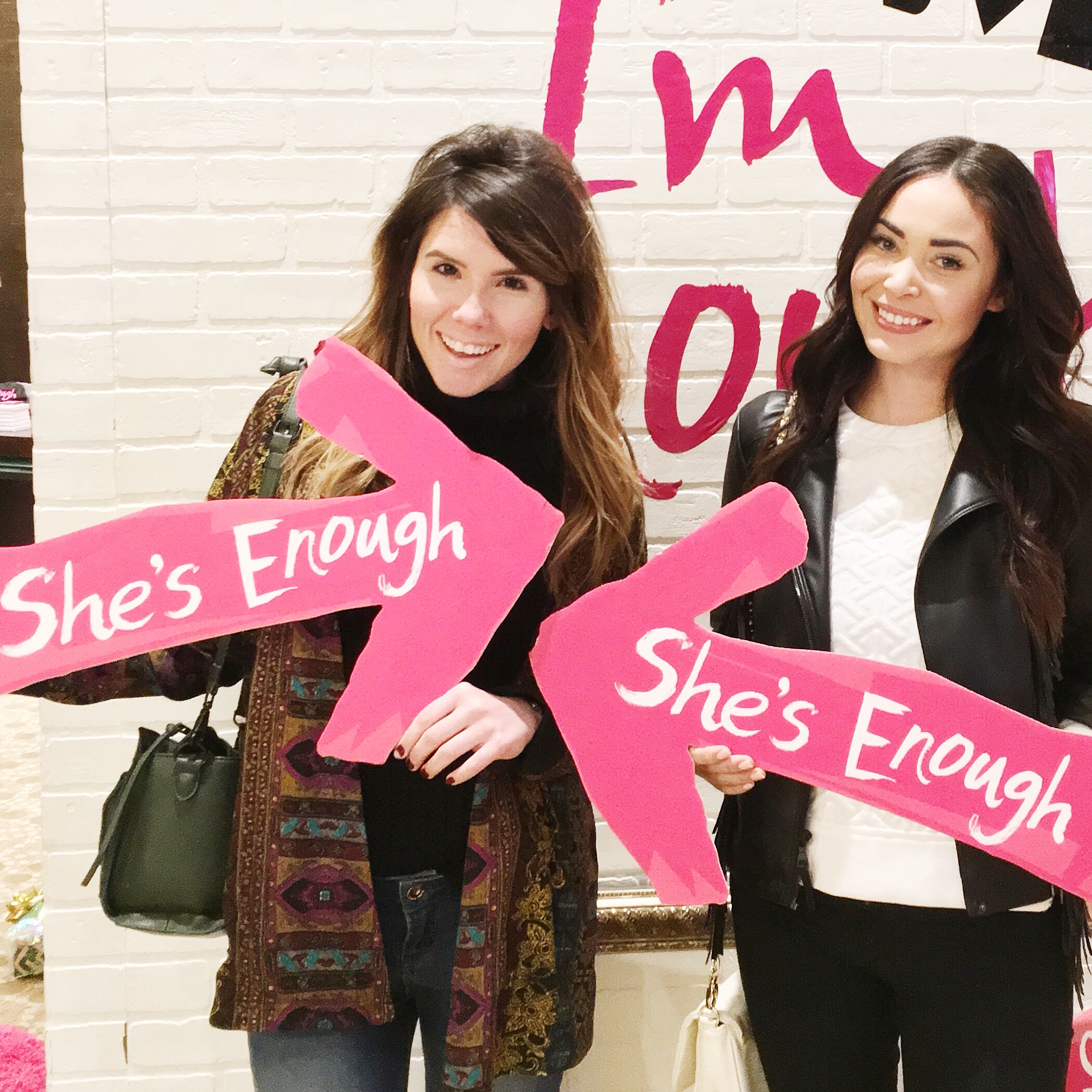 Glitter photo booths, runway shows, talking mirrors of encouragement, chatting with the Mrs. band and bestie time that may have included margaritas is how I will sum up my Sunday spent at the PHYSIQUE expo event with my main girl, Jonie of Only if you love it.
[show_shopthepost_widget id="1245331″]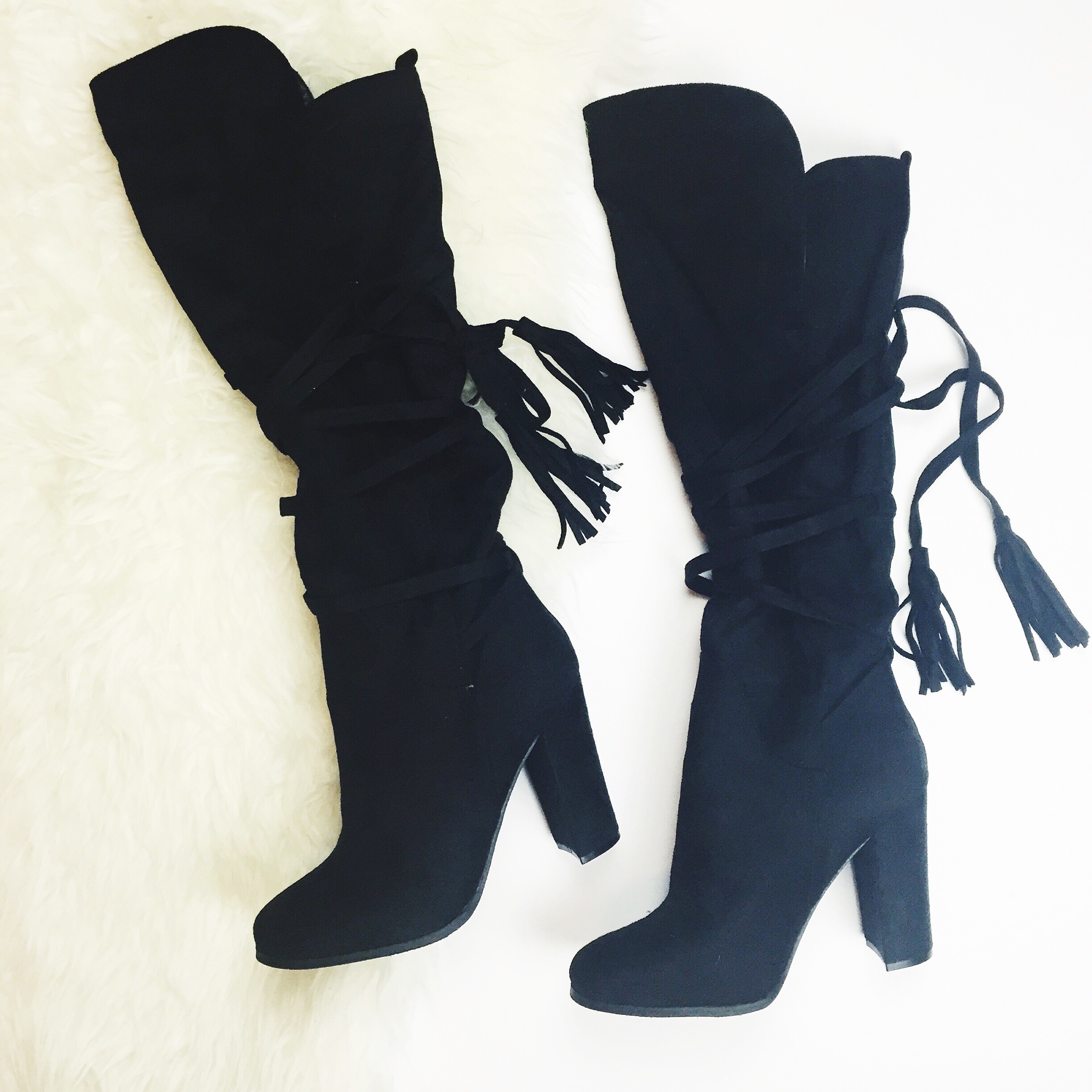 And of course the teaser OTK Boots that I shared yesterday on Instagram that I initially got for around $40 but have now been reduced AGAIN, for under $20 get you a pair ladies right here.
Love you guys, hope you enjoyed this brief recap!
Xx Sylvia
---