pocket tee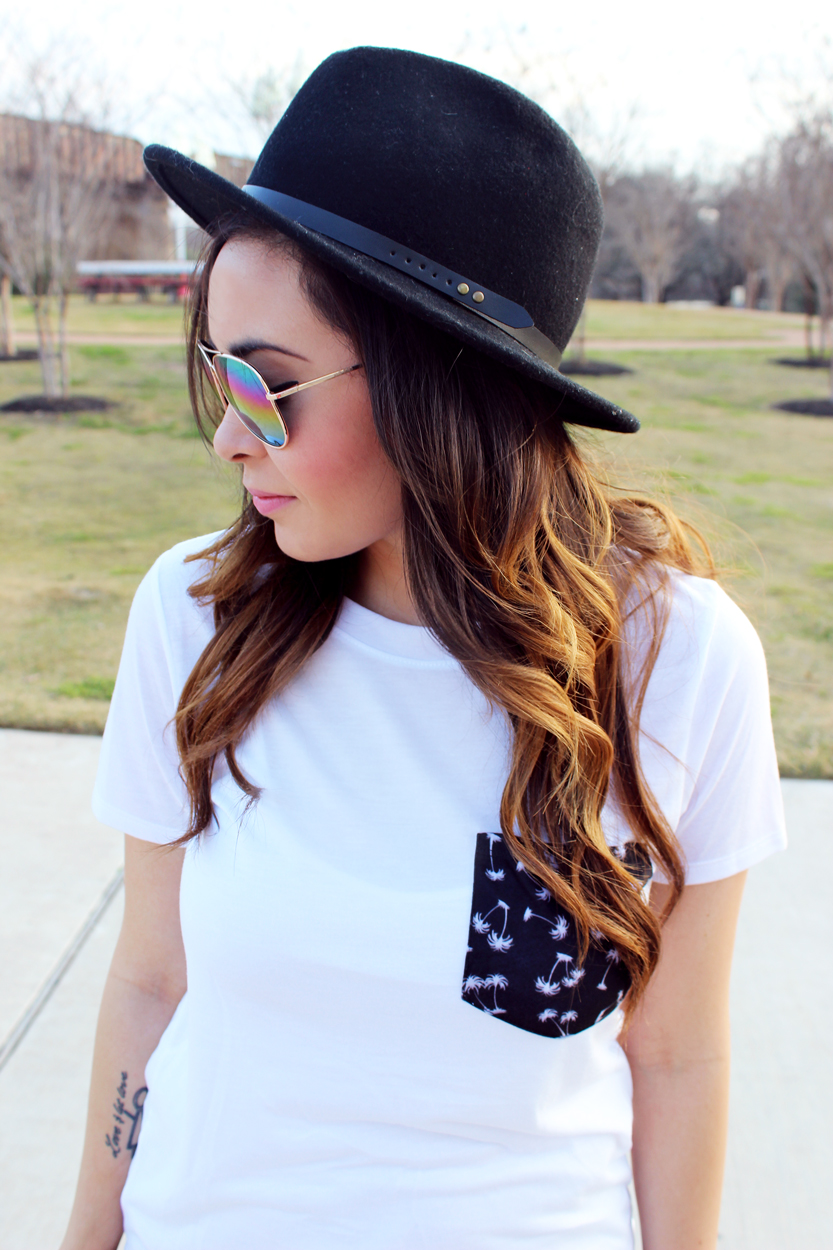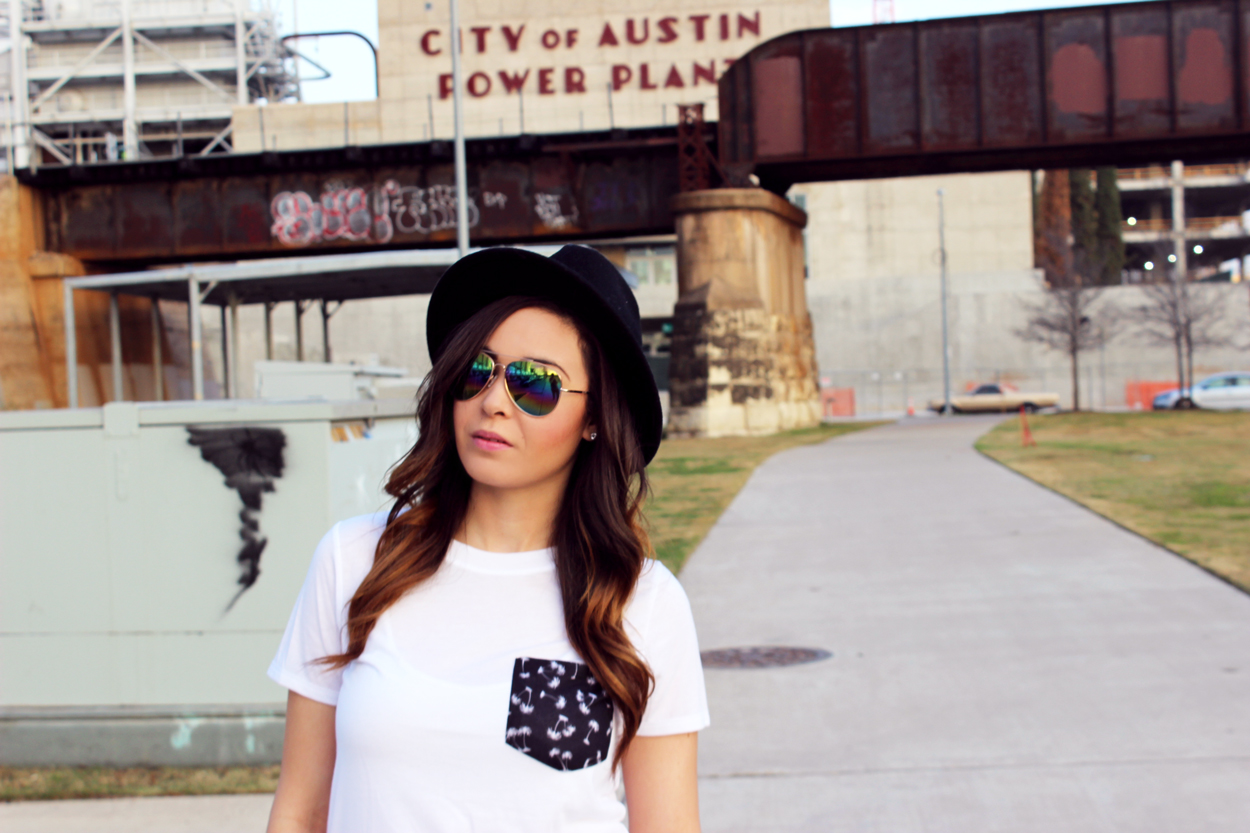 Sooo, my brother and his girlfriend are in town and I'm so freakin pumped. I hadn't seen my brother since August, which is a really long time ok and this is the first time I met his girlfriend, whom I already love btw. Future sister-in-law? Um, hopefully. Ah I've always wanted a sister!! Ok I'm getting ahead of myself back to now & current news. Well this is her first time in Austin so we have a ton to show her which lead to this casual outfit today, something cute, quick to throw on and easy to walk around in, perfect for playing tour guide.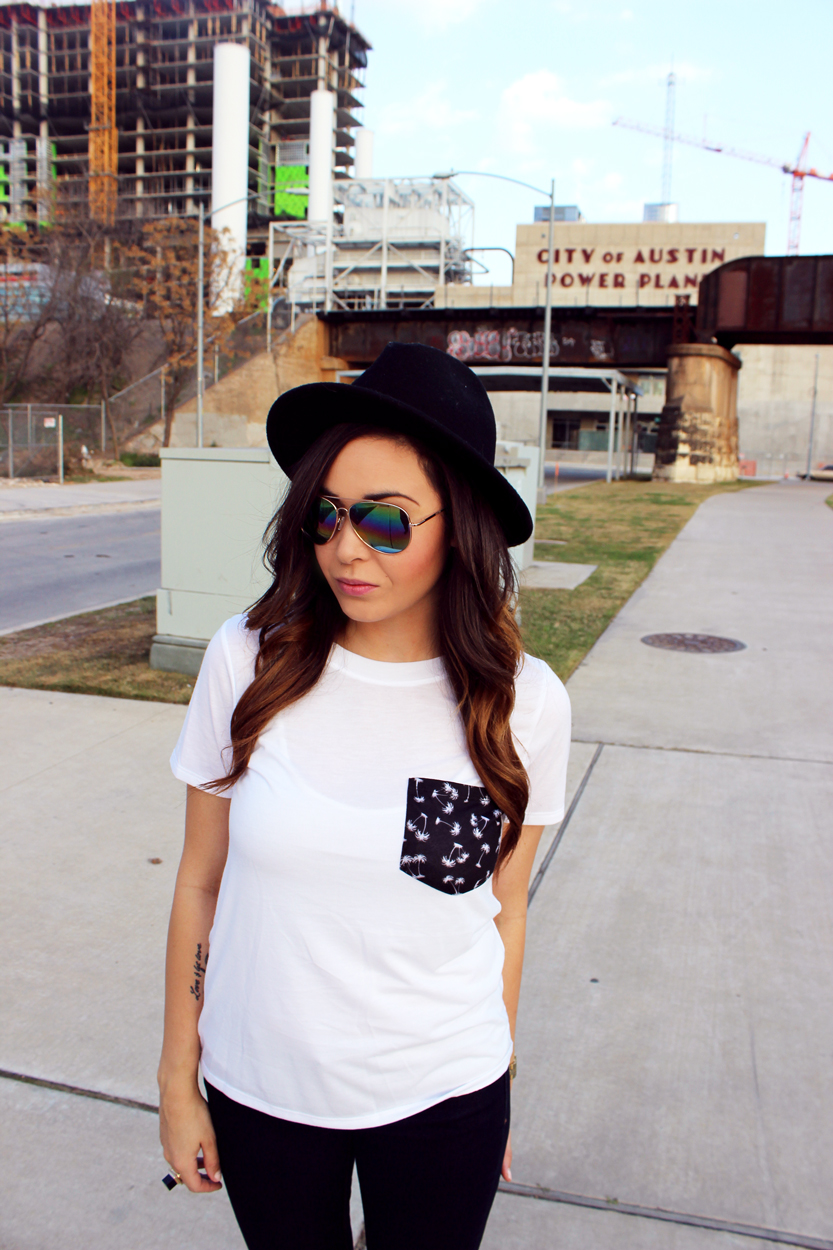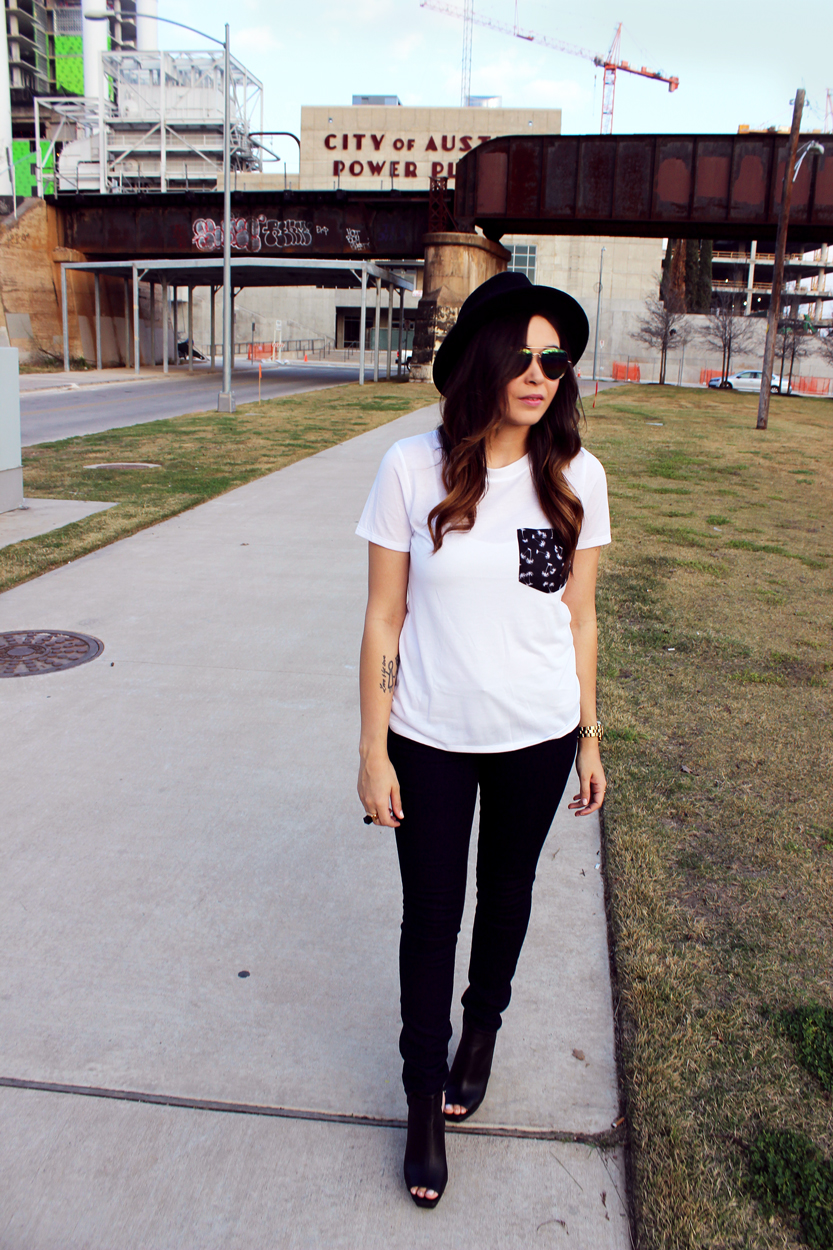 I grabbed this top this past weekend at Target, totally there to grab laundry detergent and walked out with this shirt along with two others. Damn you Target, every time! I can't be mad though because casual tee's are always welcome in my home. I love a simple top to throw on every once in a while and the palm tree detailed pocket was not to be ignored, it screamed summer and I don't know about you but I live in tees and tanks in the summer time. Light weight, breathable fabrics, it's so necessary y'all.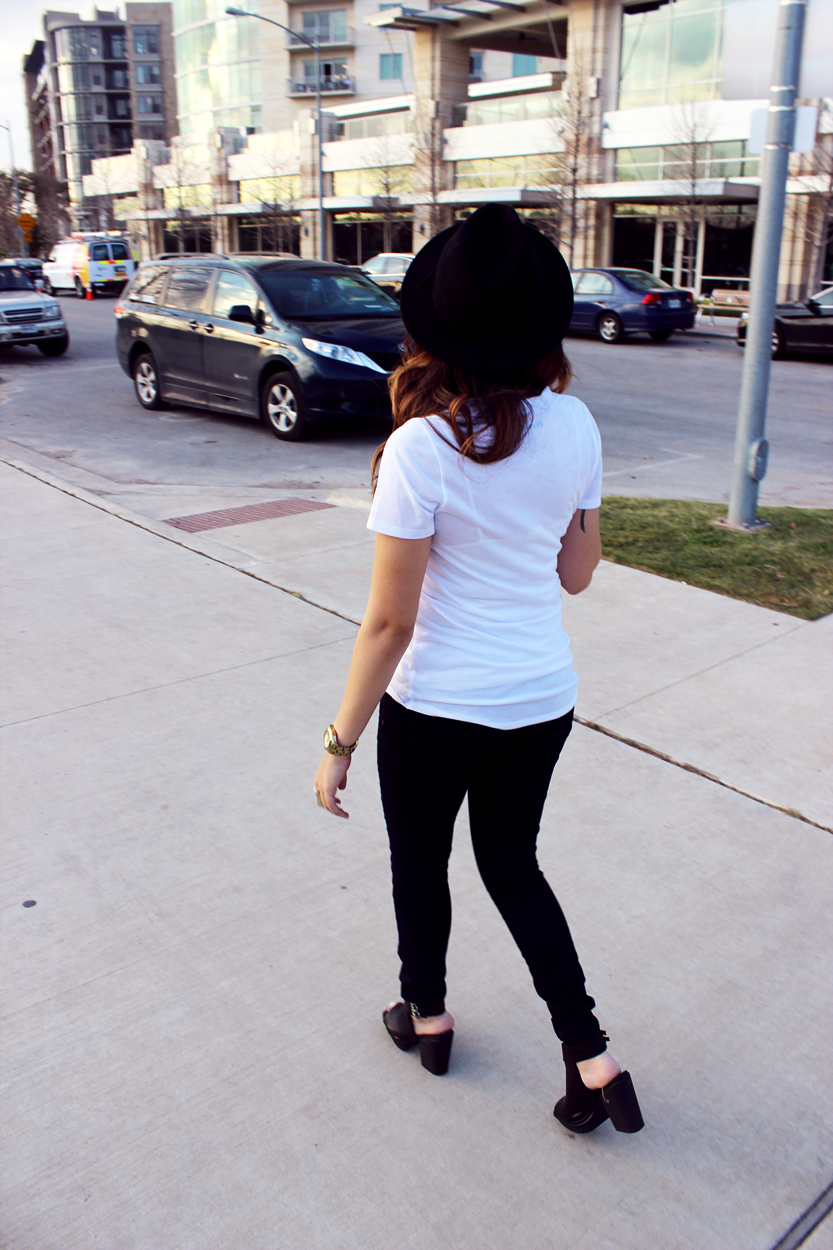 I have a full day of hanging out with family and being a tourist in my own city check out my Instagram for up to the minute posts!
Xx Sylvia
---