The Friday Fix: Red Jumpuits
So remember how I made a resolution to get a jumpsuit, I mentioned it the other day, anywho I've been on a hunt for the perfect red jumpsuit. Now when I say hunt I mostly mean that I typed in "red jumpsuit" on Shopstyle and immediately was flooded with tons of super chic jumpsuits.
After much consideration I have finally narrowed my favorites down to these lovely four, all of which vary in style and price but now I'm stuck…Like how can I choose? They are all so different but all so freakin cute, I could feasibly rationalize buying them all.
Which is your favorite?
Save  |  Spend  |  Invest  |  On Sale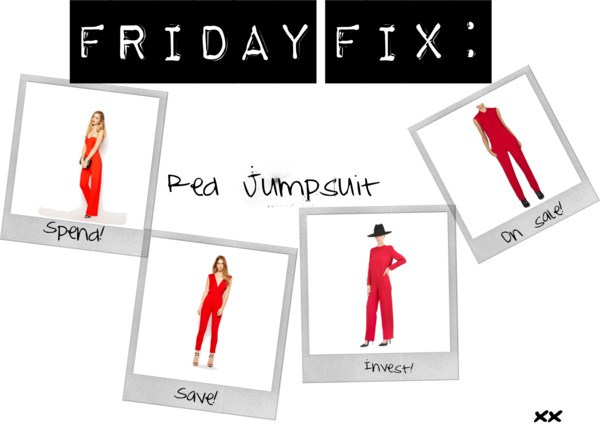 Can you guess which two are my absolute favorites?
Xx Sylvia

---