Shirts over Dresses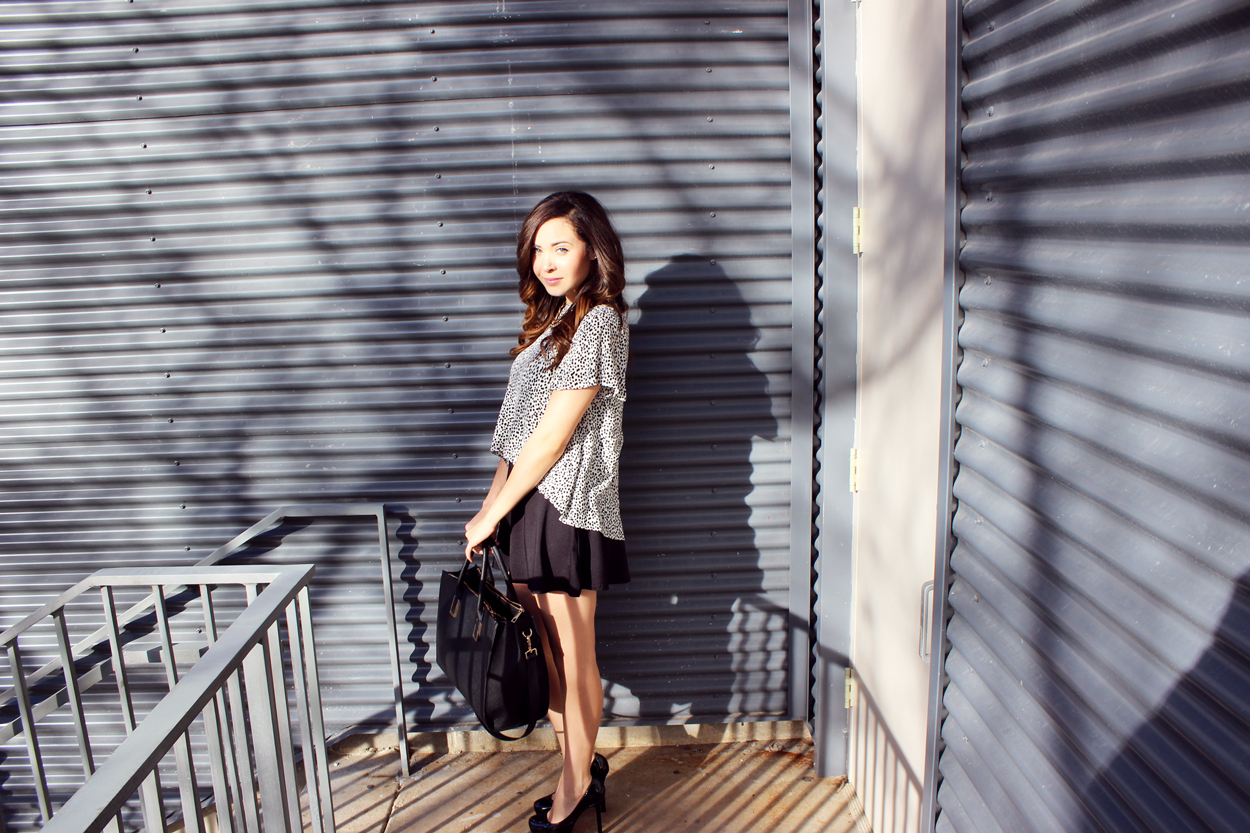 Shirts over dresses is sooo my thing right now, I'm obsessed. It's totally the "new cardigan" mark my words… go on, mark them.
Like, look at this… right? So cute. Anywho, I got this shirt from Zara in April and absolutely love it, loovvvee it! The pattern, the flowiness, the hi-lo style, everything about this shirt is great except one thing, I didn't like how it was looking when paired with jeans on me and I was so close to retiring it after seriously only wearing it twice! So back story, I'm like the opposite of a hoarder, I go through my closet/dresser/jewelry and get rid of things almost bi-monthly and recently this shirt came up for debate. I knew I didn't like the way it looked on me with jeans so I tried a skirt and it was pretty cute, then I randomly threw it on over this basic black skater dress and it was perfection. This is one of those combinations you can dress up with heels (like I did here) or throw on with flats or sandals for an easy but chic day look (like I did after these pictures to run errands).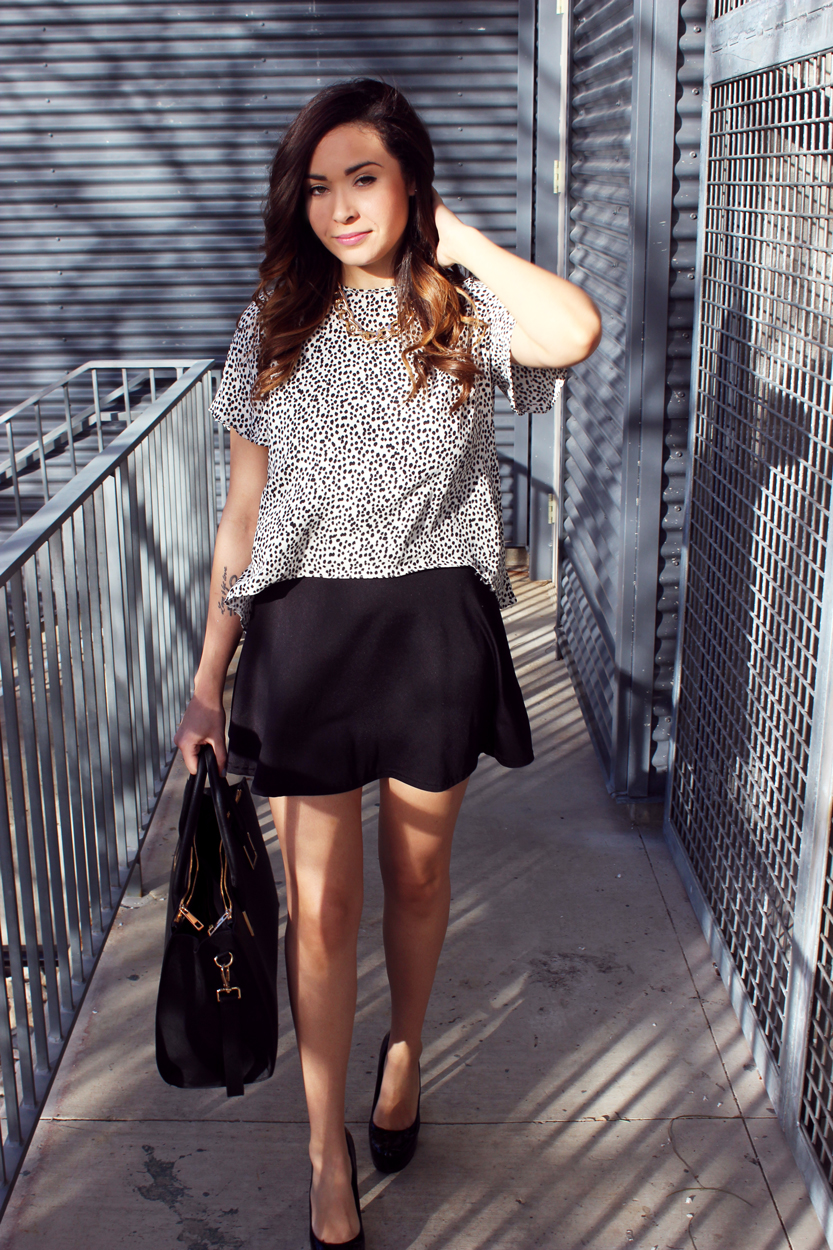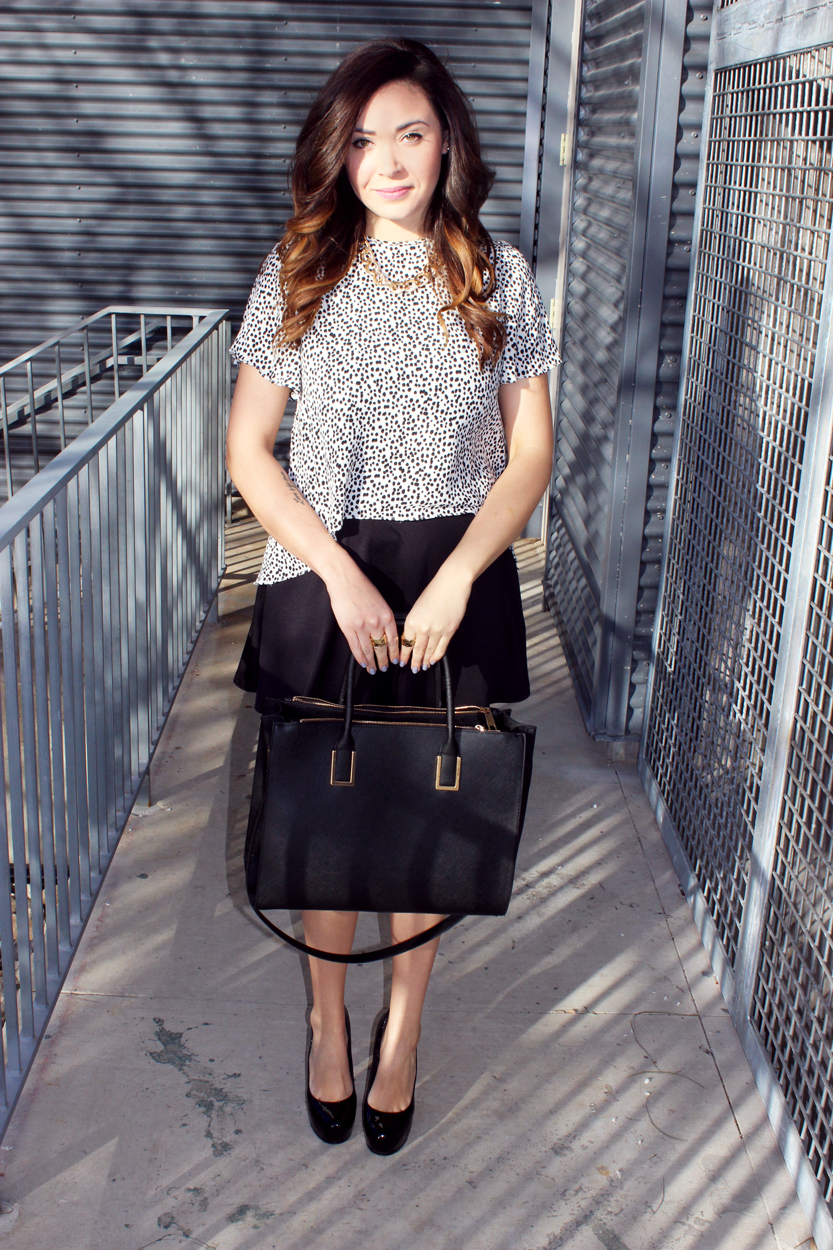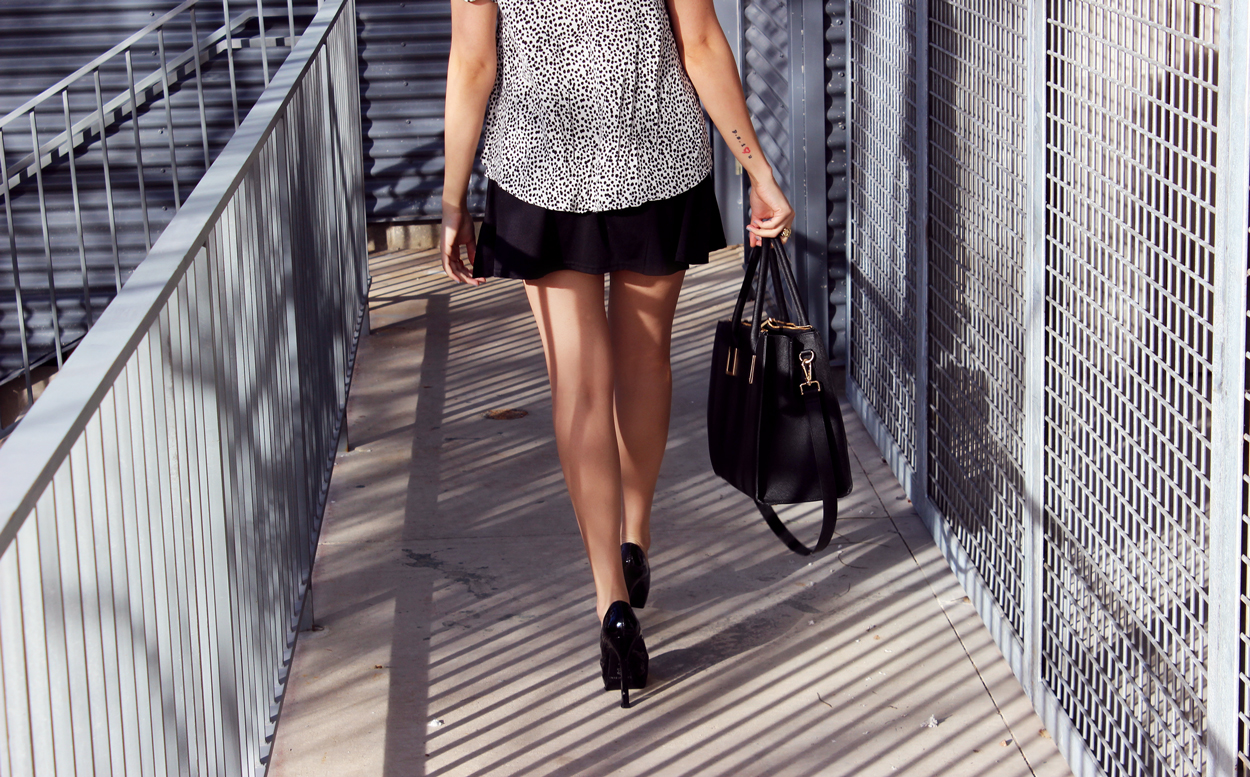 P  I  E  C  E  D    O  U  T  :

I gotta go, but this shirt is here to stay.
How have you reworked pieces that were nearing the donation bin in your own wardrobe?
Xx Sylvia
---