New Classics with Pink Blush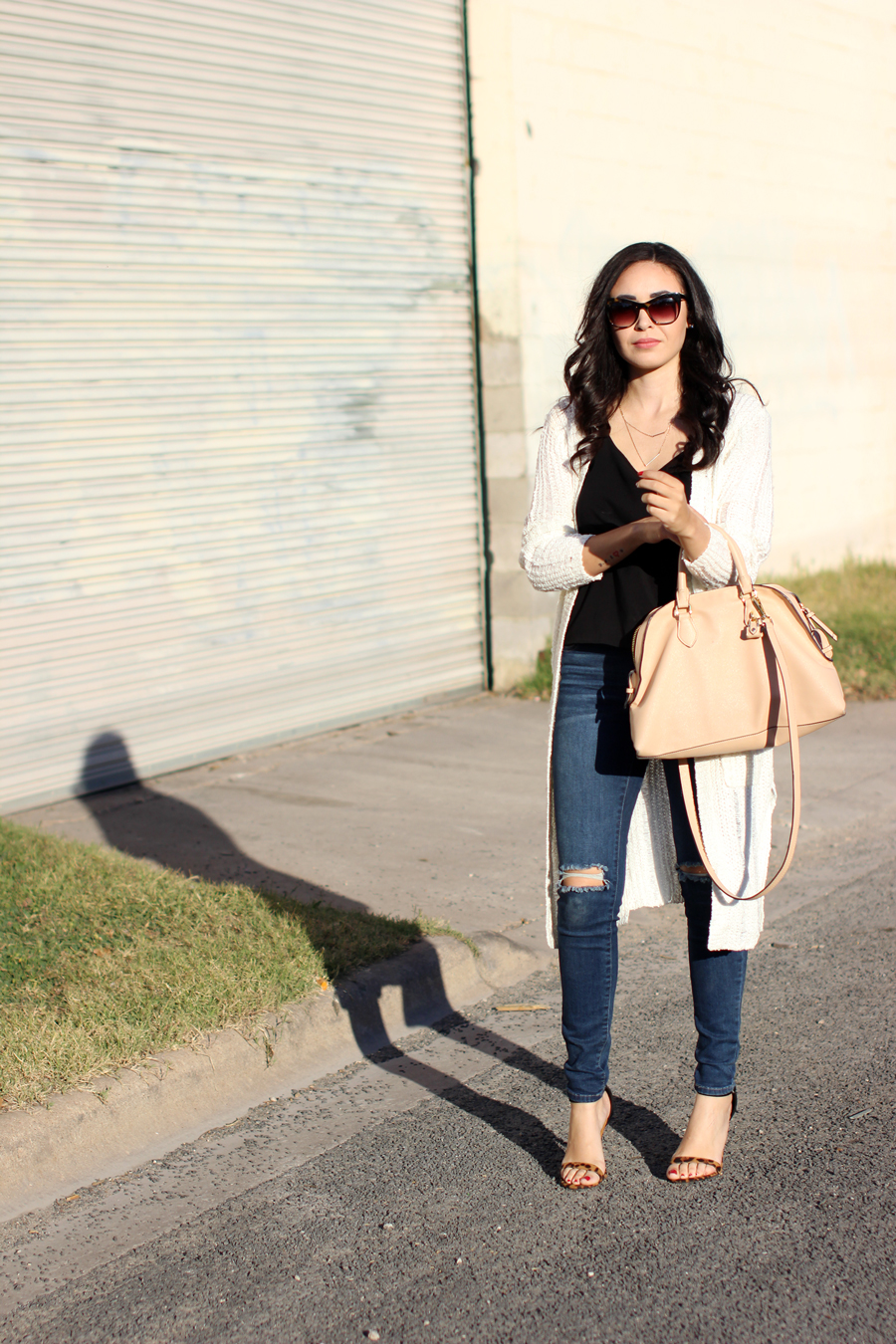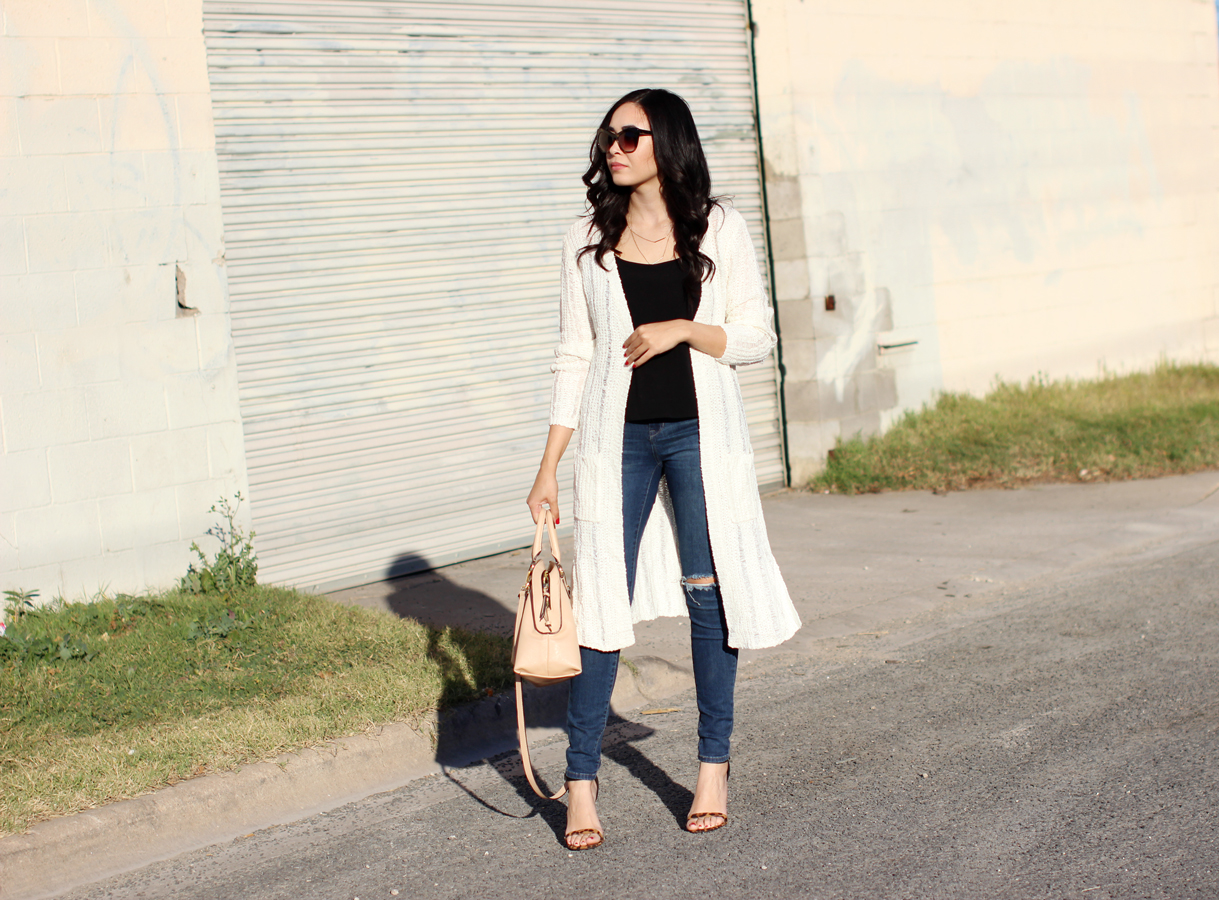 Cardigans are LIFE for me, I seriously had this whole time period when I wore them daily, not exaggerating. I'm always cold and I'm also "that cold girl" the one who won't stop whining about her goose bumps or commenting about how much colder she's gotten in the last five minutes. It's terrible. Needless to say, I'm not pleasant to be around when I'm cold.
Lately, I've started to revisit my cardigan collection and even more exciting, add to it. This white knit cardi from Pink Blush a women's online boutique is a more recent addition and perfect for replacing those stiff winter coats and easing into Spring. The calf grazing length is perfect for wrapping yourself up in a warm ball, ha no but seriously this sweater is so cozy. I think I'm going to order this one if they restock in a small, it's so cute!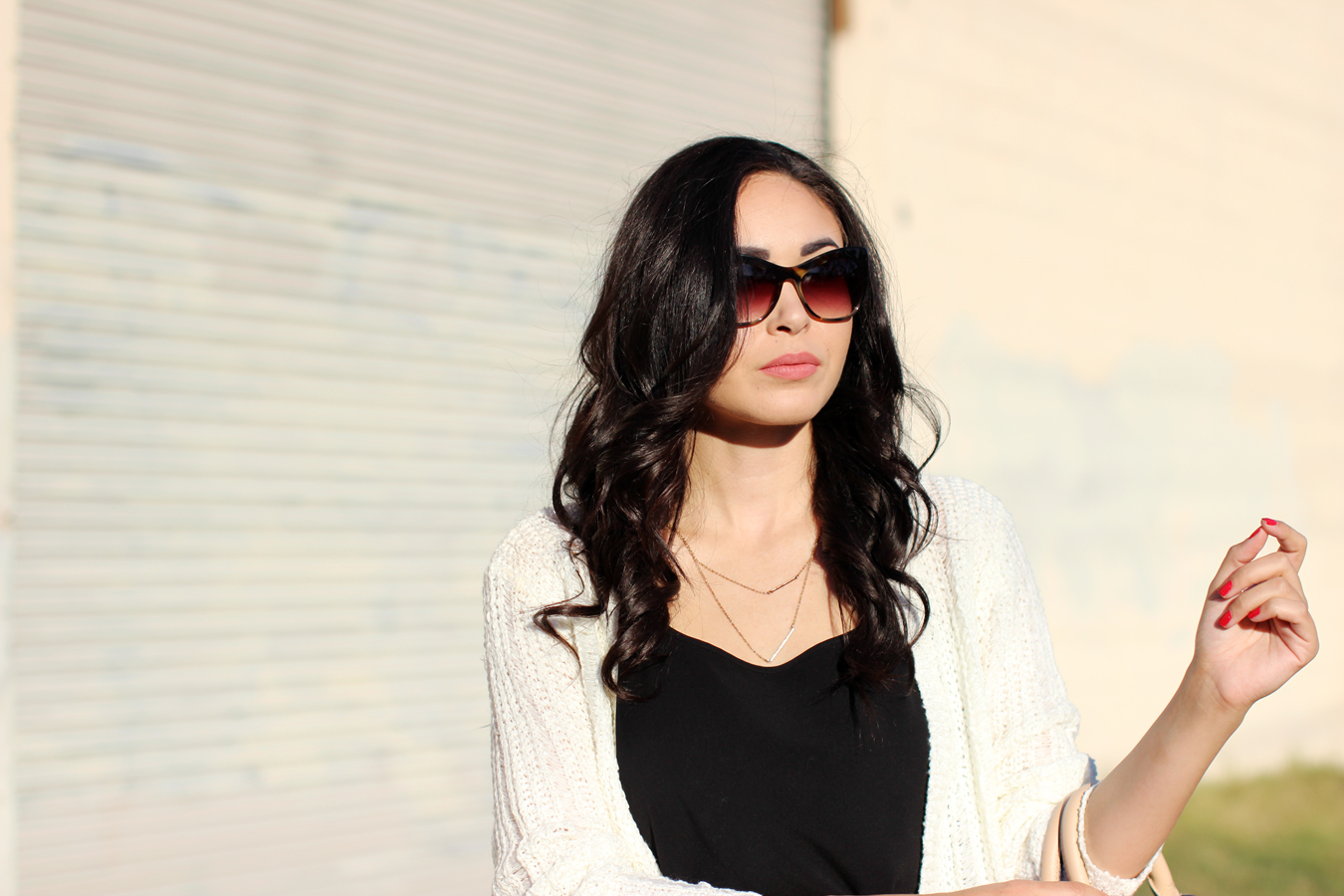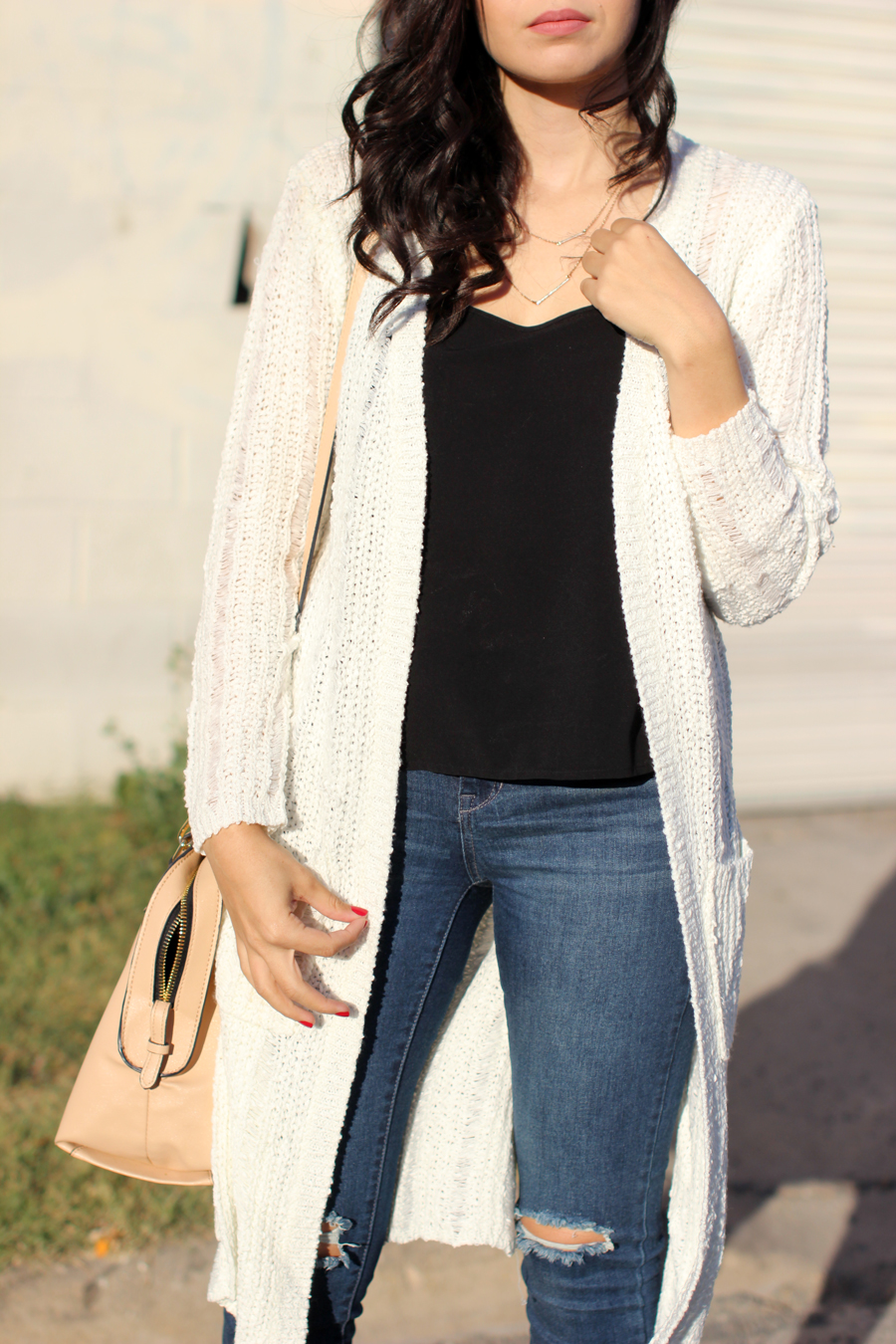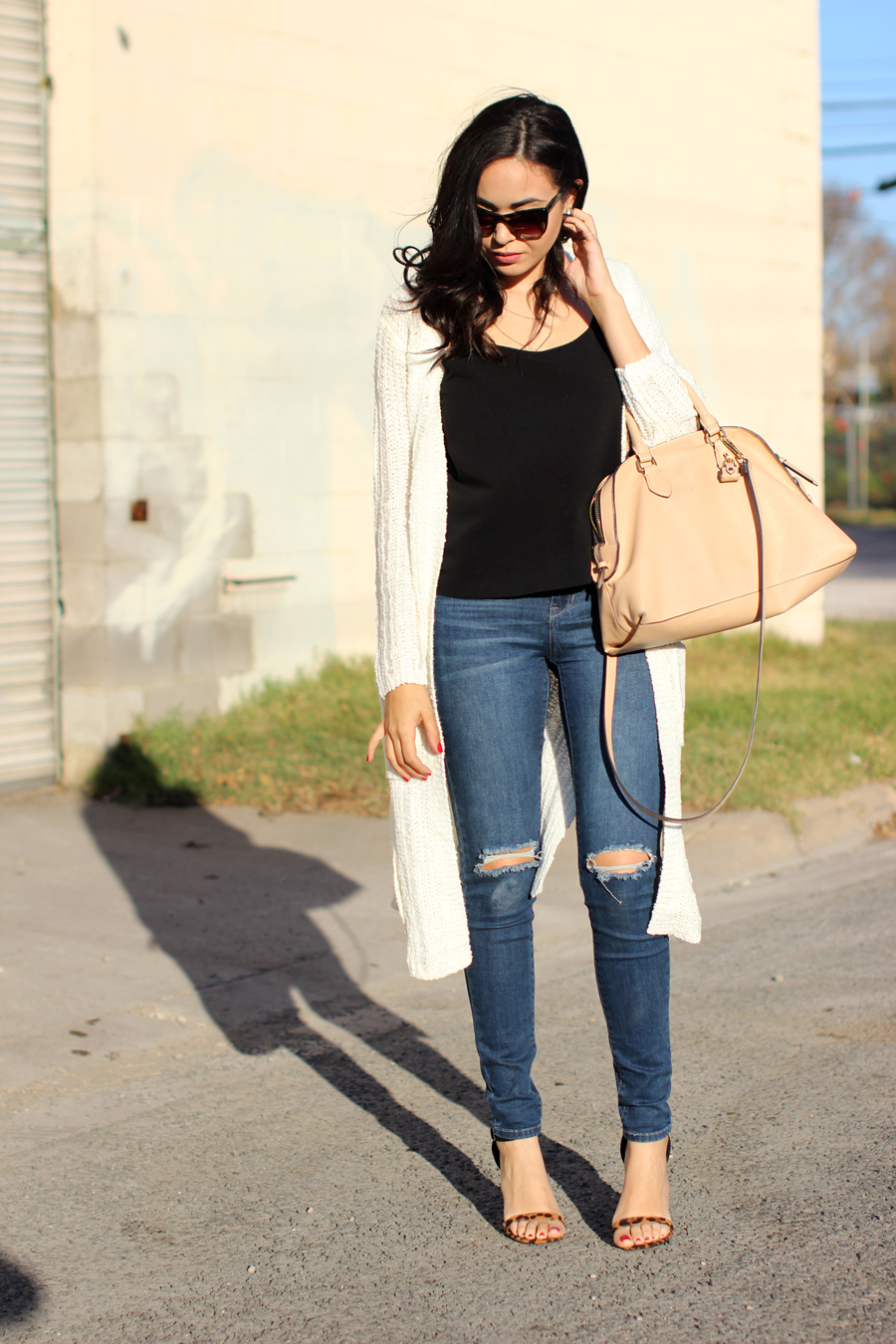 Recognize these jeans? If you follow me on Instagram then you have to! I've been LIVING in them, they are the definition of 'new classics'. I was a little skeptical about ordering jeans from a trendy boutique online, especially without trying them on but they fit like a ga-LOVE (true to size). Honestly they remind me of my old favorite pair of jeans from my senior year of High School; the ripped detailing and medium wash are very reminiscent of my beloved pair from oh so long ago (HEY! Not THAT long ago. Oh nostalgia.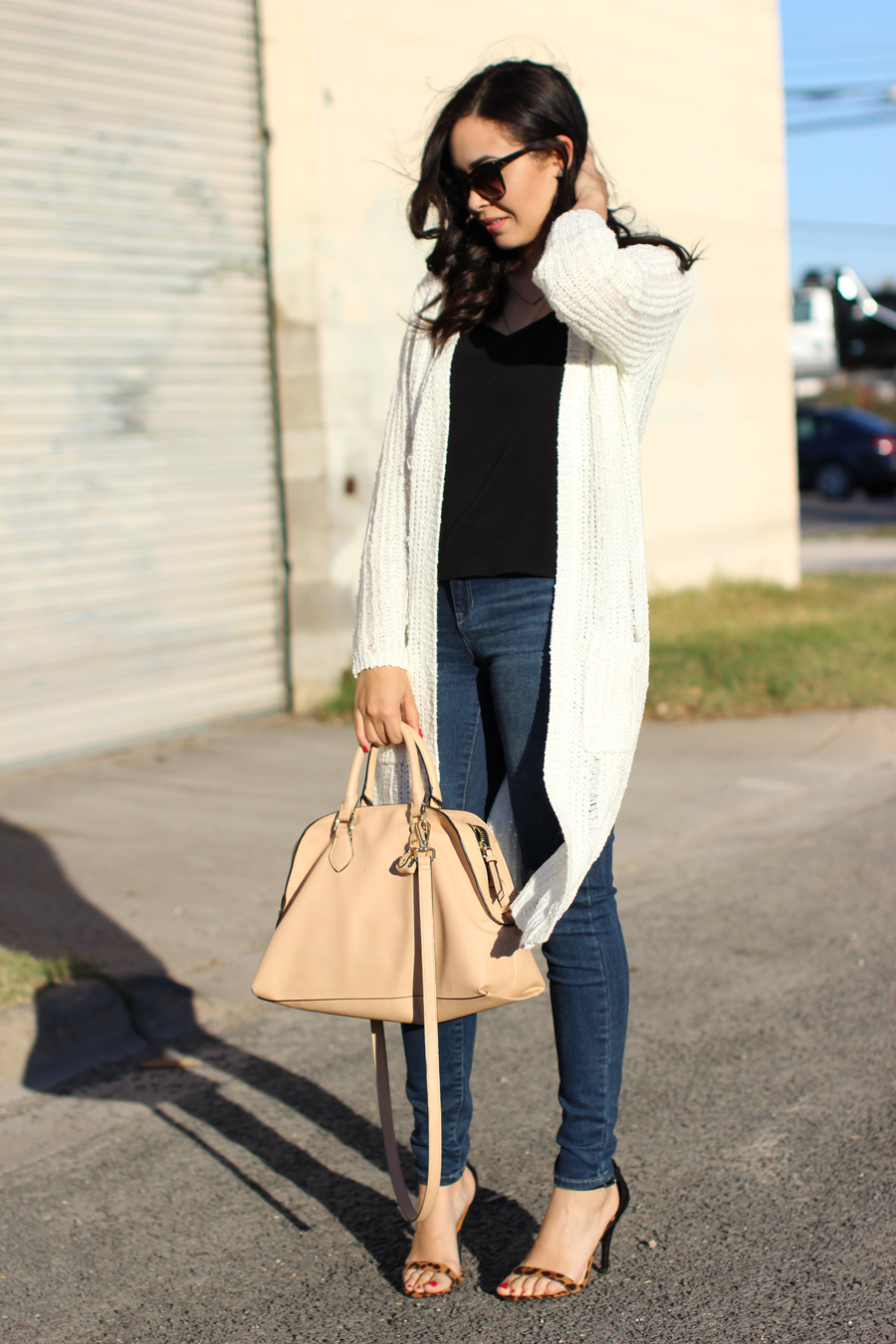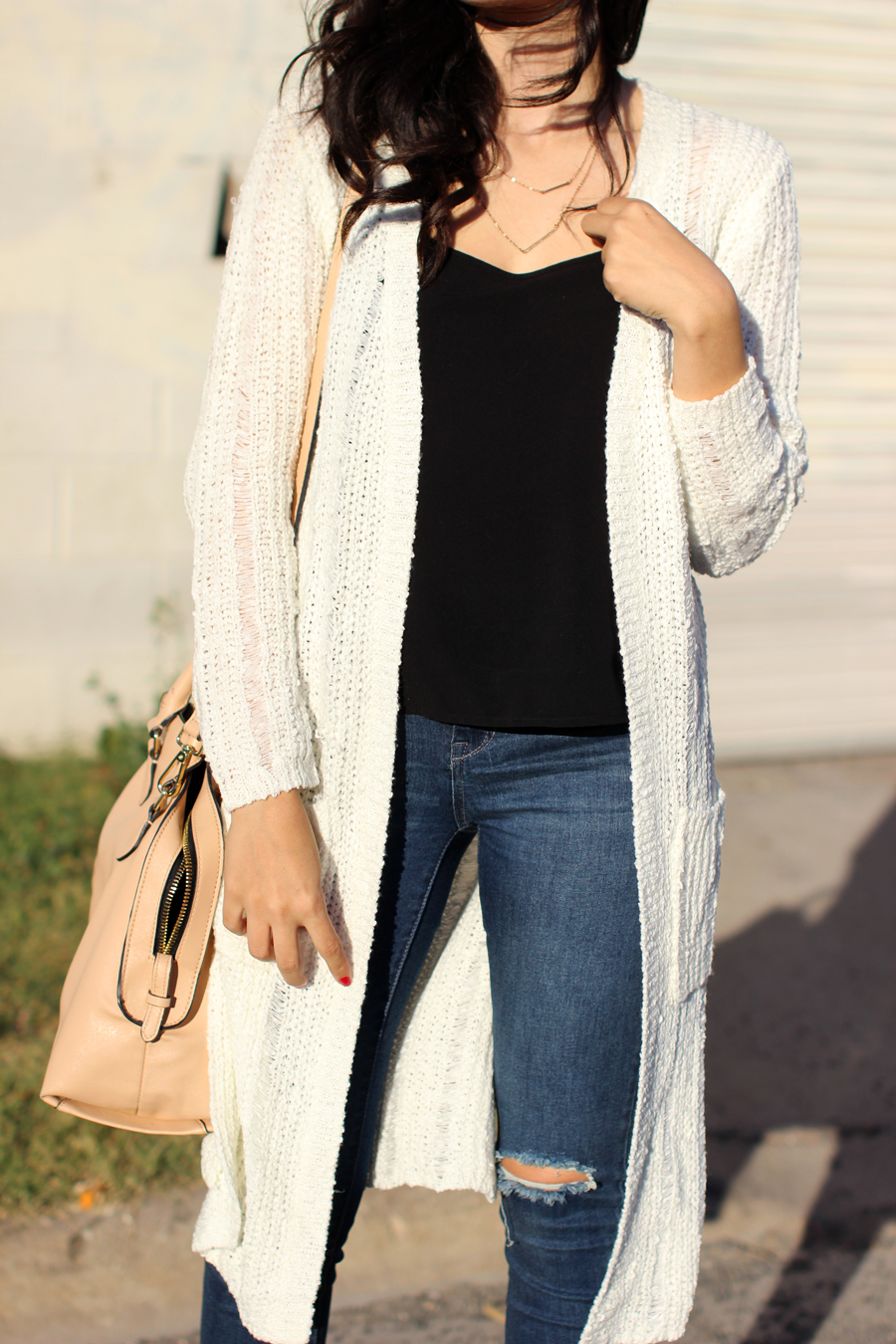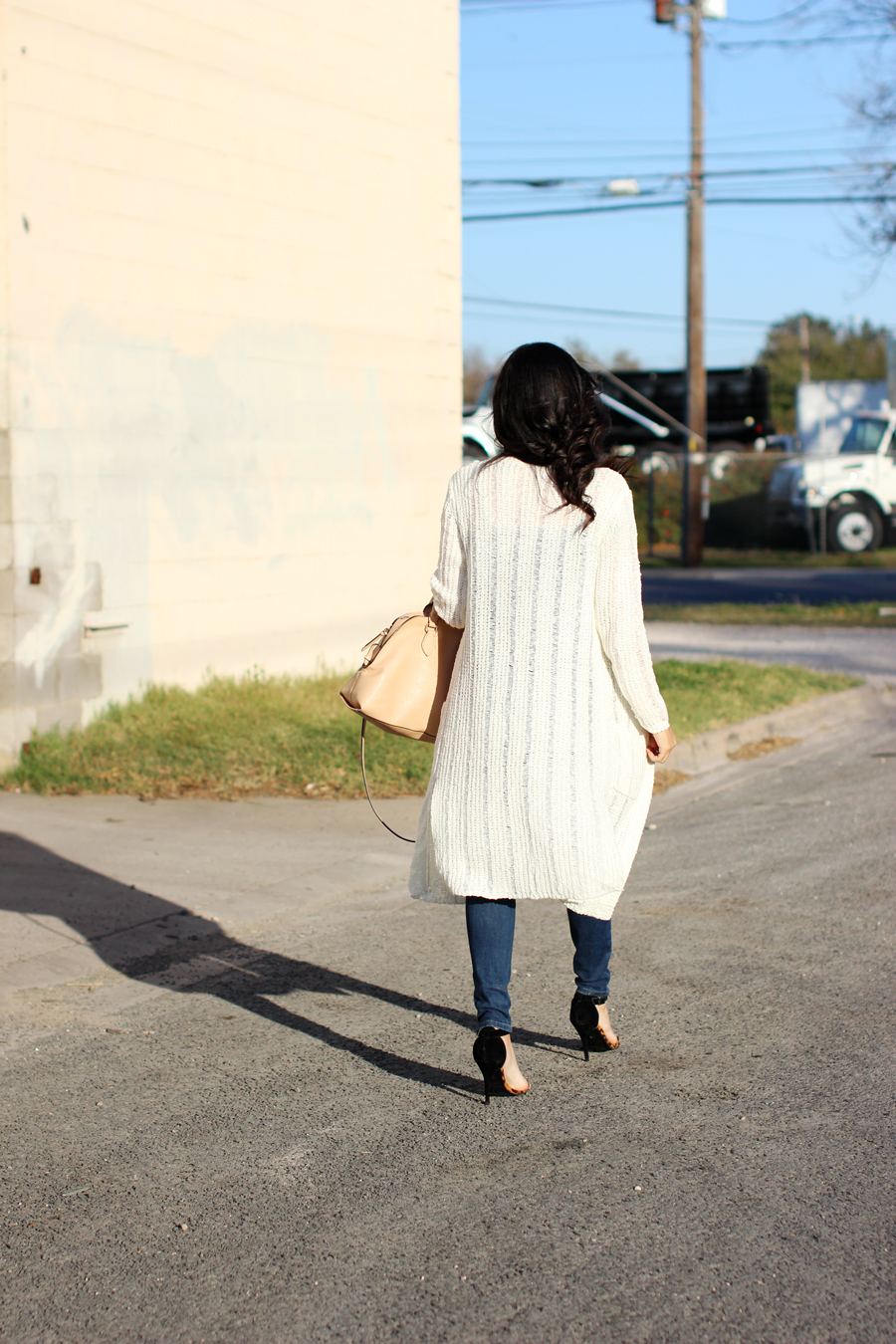 Wearing:
Cardigan: Pink Blush Boutique
Jeans: Pink Blush
Tank: Nordstrom
Heels: Old but these are similar and so are these
Bag: Zara (similar)
Sunglasses: Elizabeth & James 'Lafayette' c/o DITTO don't forget to use code "FIXINTOTHRILL" for your first month free!!
Xx Sylvia
Big thanks to Pink Blush for sponsoring this post and to my readers for supporting the brands that support Fixin to Thrill.
---