The Trench Coat: Shopping tips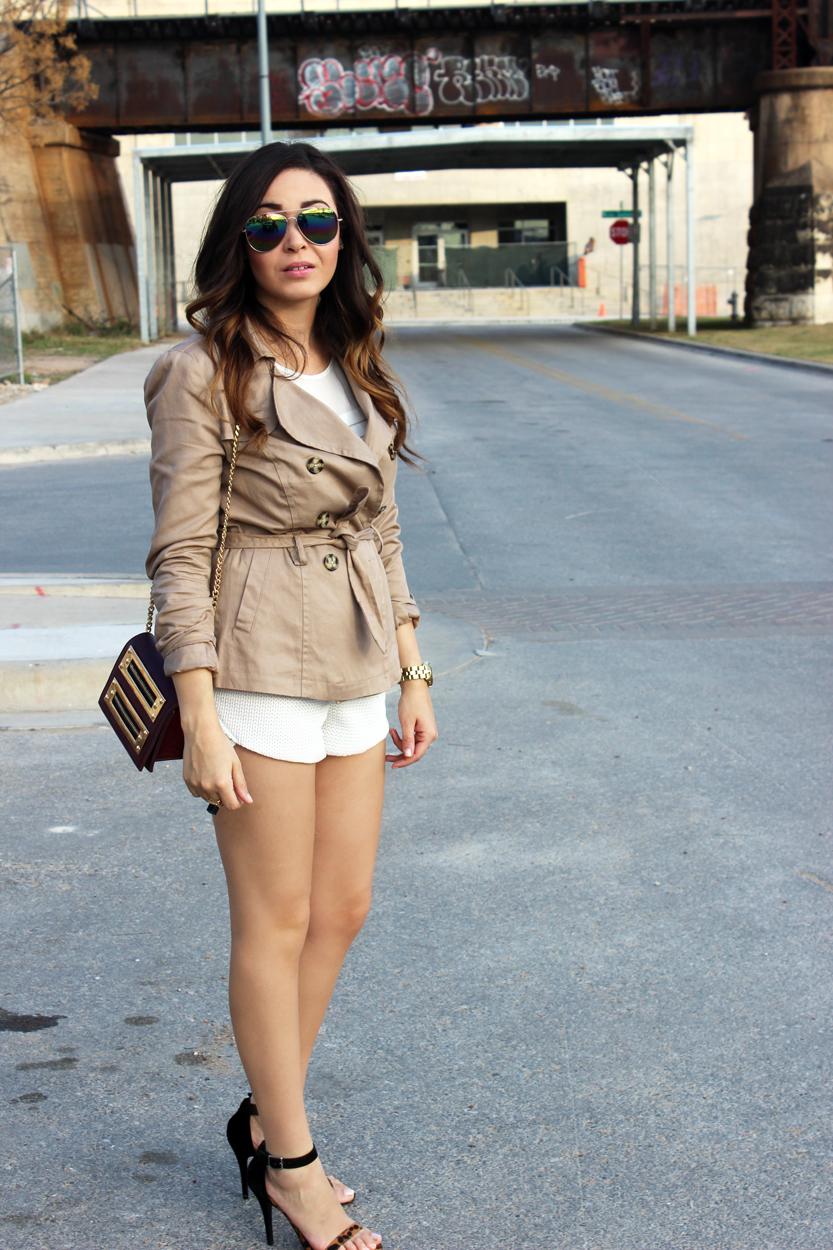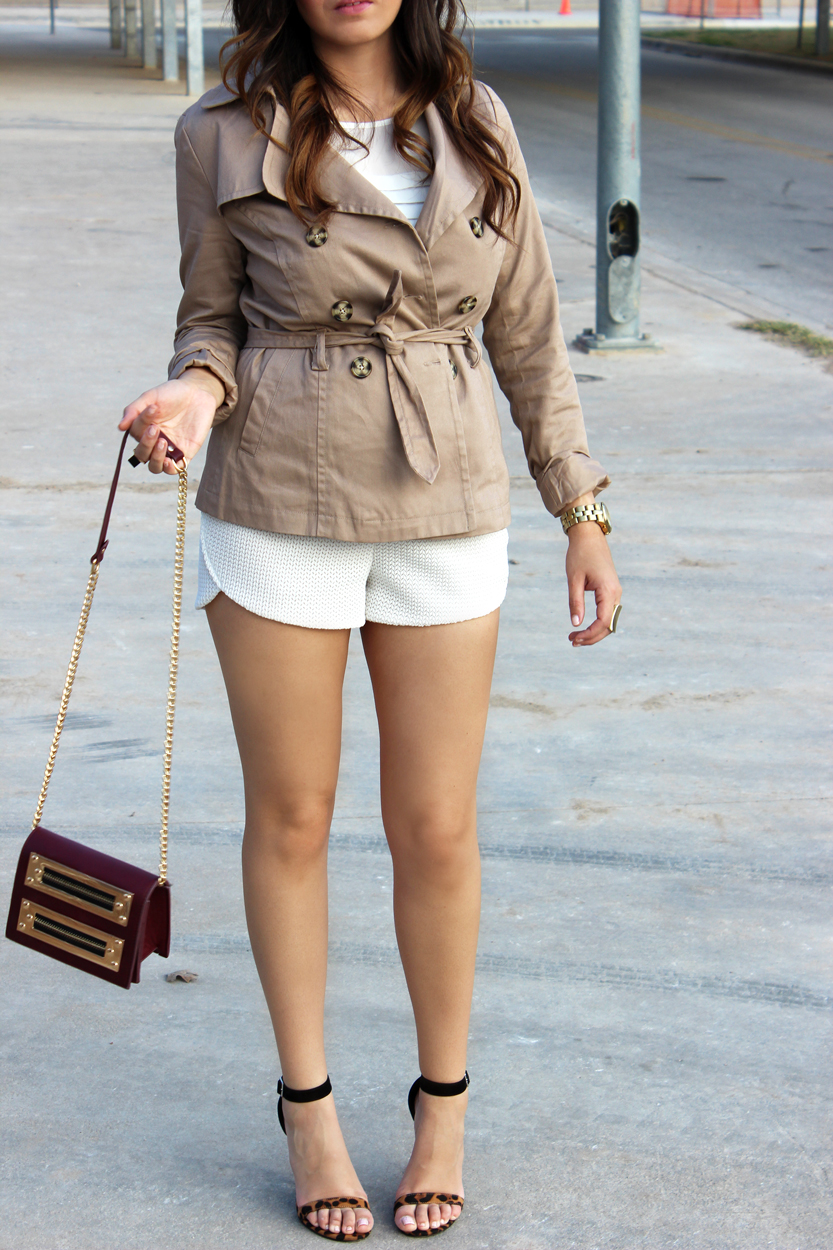 Give me an afternoon of warmer weather or even the chance of it happening and I guarantee I'll be in shorts before you can  finish saying "Oh it's gonna be nice out". BOOM! I'm wearing shorts, that fast guys. I live in Texas for a reason, I love the heat, the hotter the better. Yes, I may still need to wear a knit sweater or jacket from time to time when I get a little over eager but that's fine by me. 70 degree weather means, light jackets and shorts and no jacket is as on point as the trench. It is the quintessential spring jacket. Every woman NEEDS one in her wardrobe.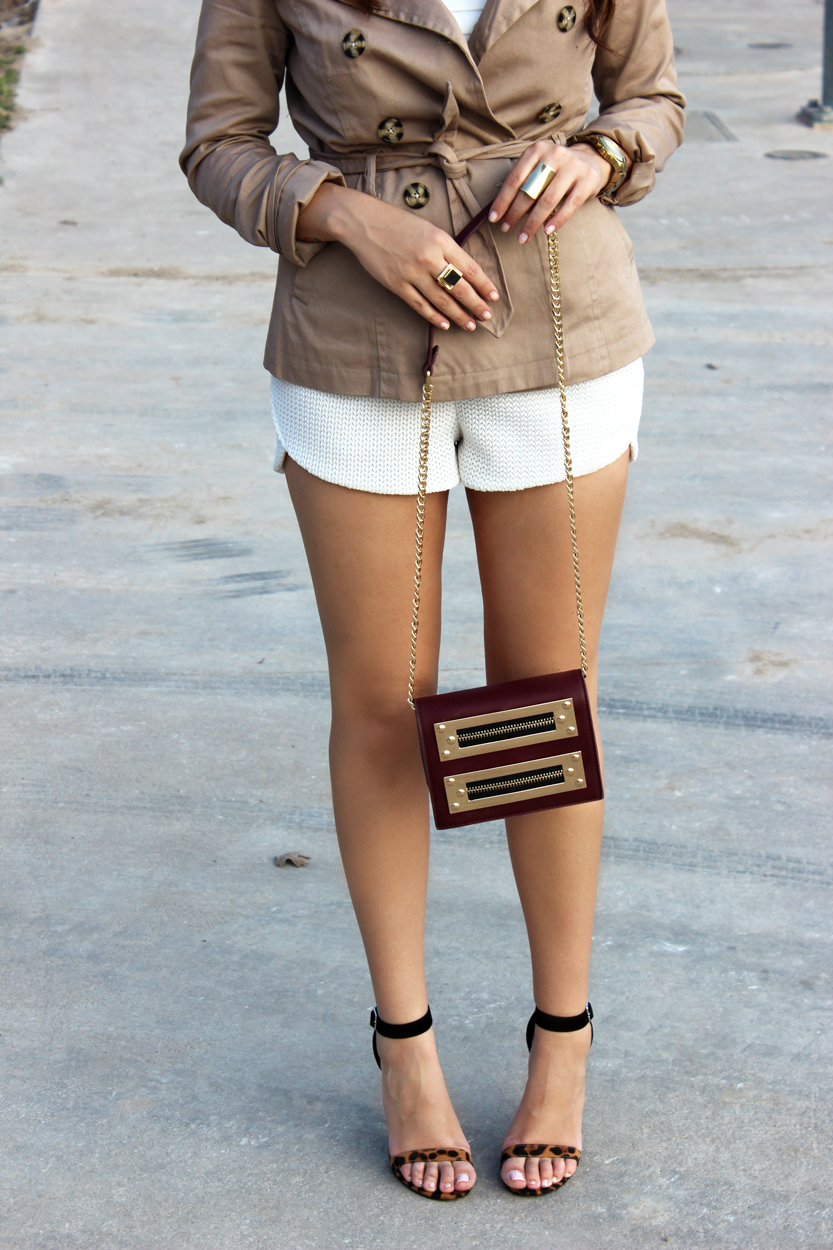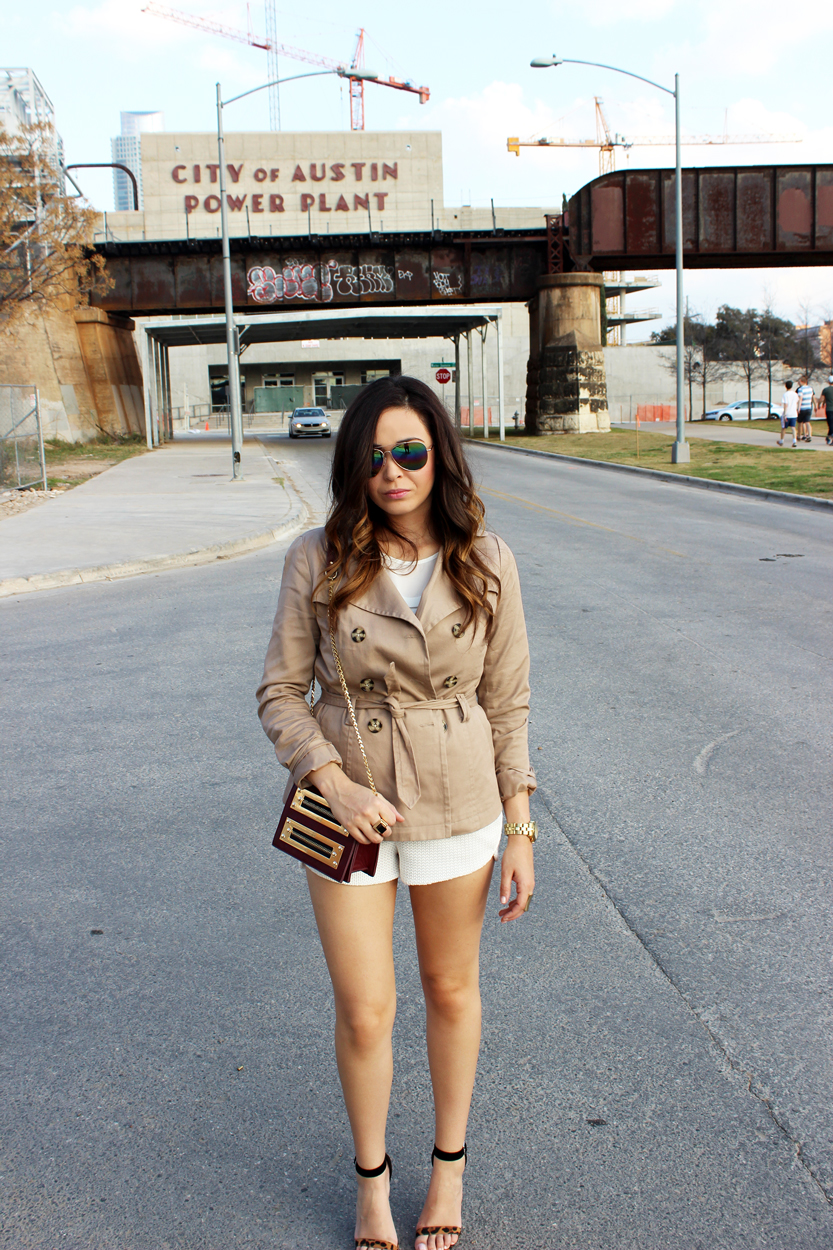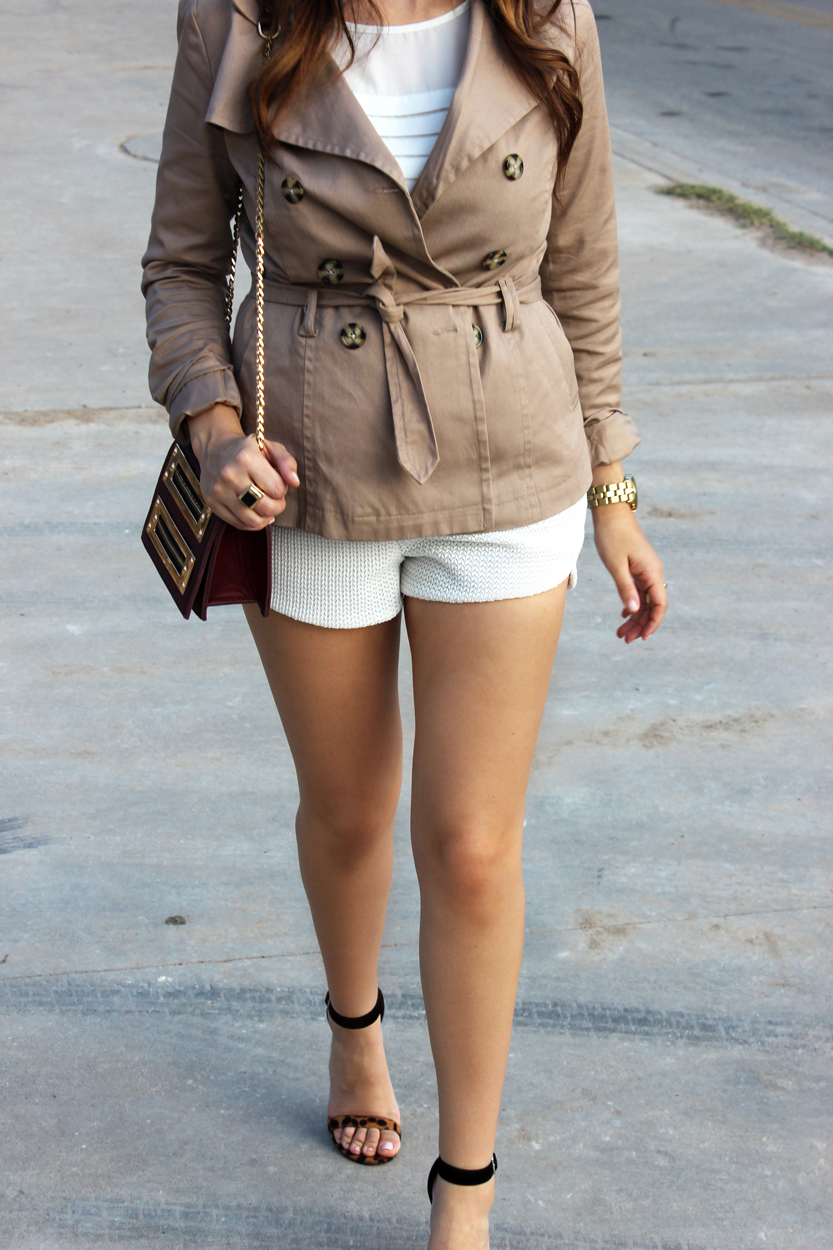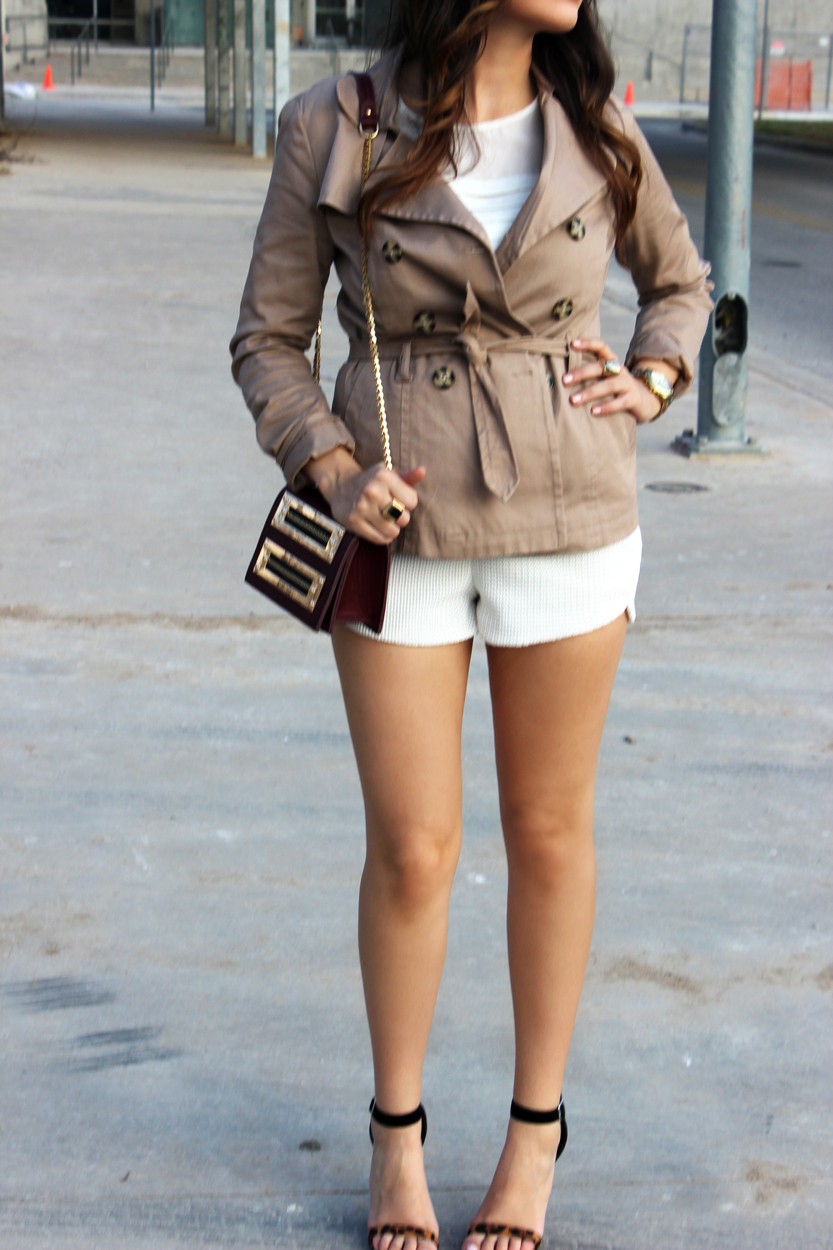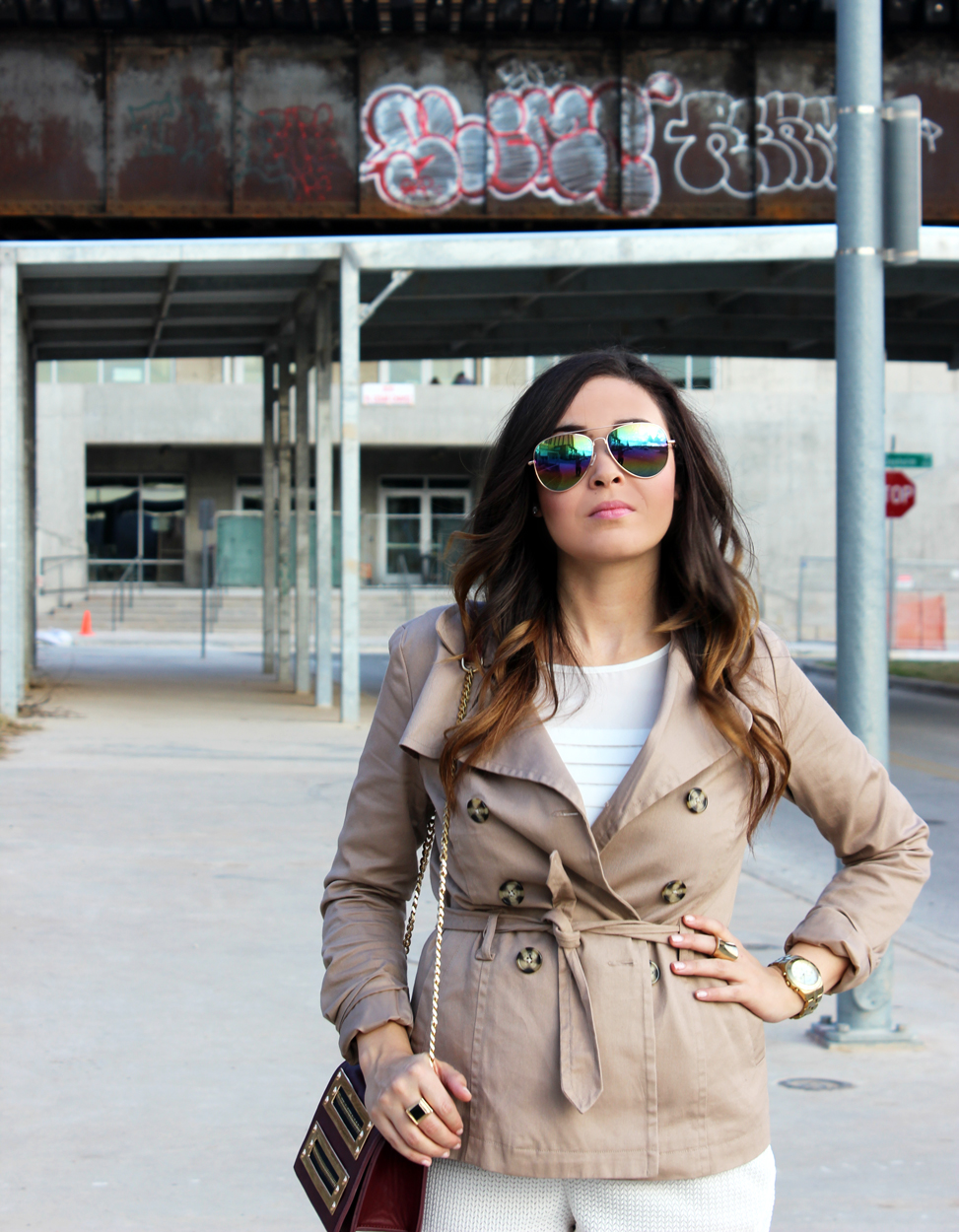 The fact that this wardrobe staple has been around since the 1850's (allegedly) should prove it's staying power and if you're barely hopping on now, I mean, just don't tell anybody…we started wearing these forever ago smh. Kidding! But seriously, if you don't already own a trench here are some of my personal style tips when shopping for one, because you have to get one now, right? Right!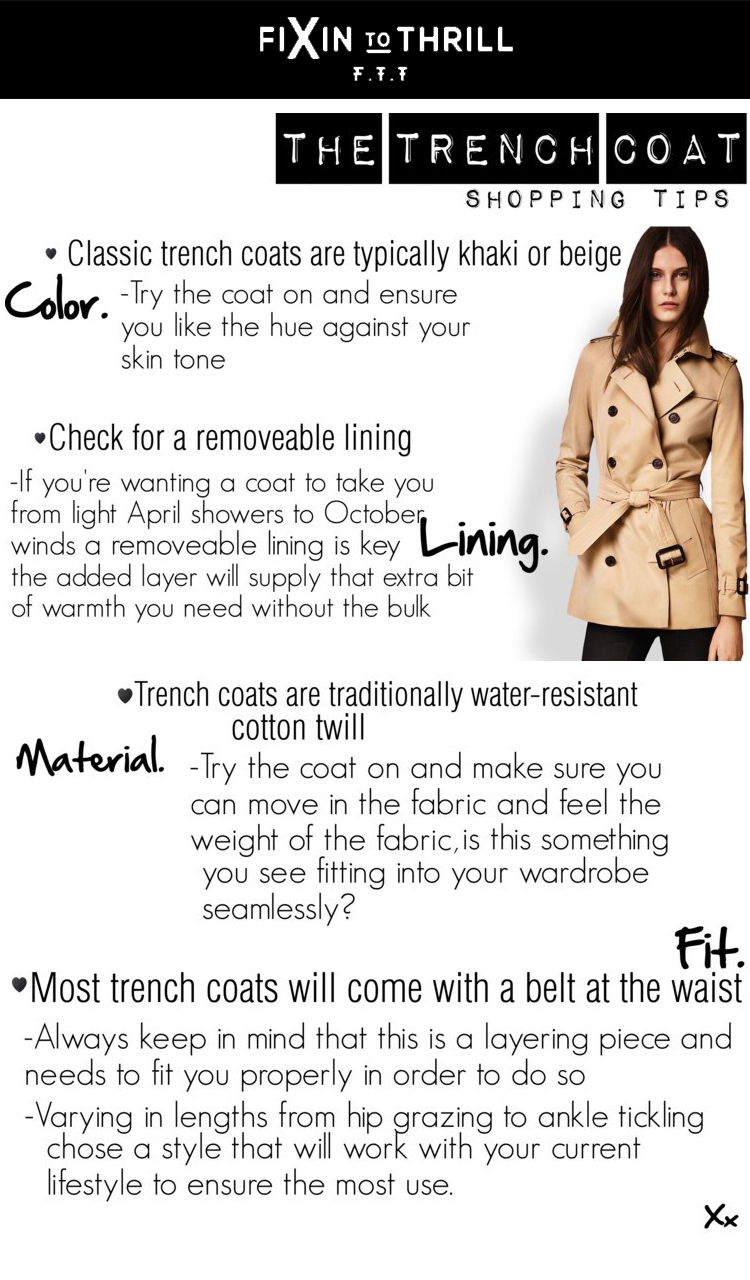 ---