Urban Lights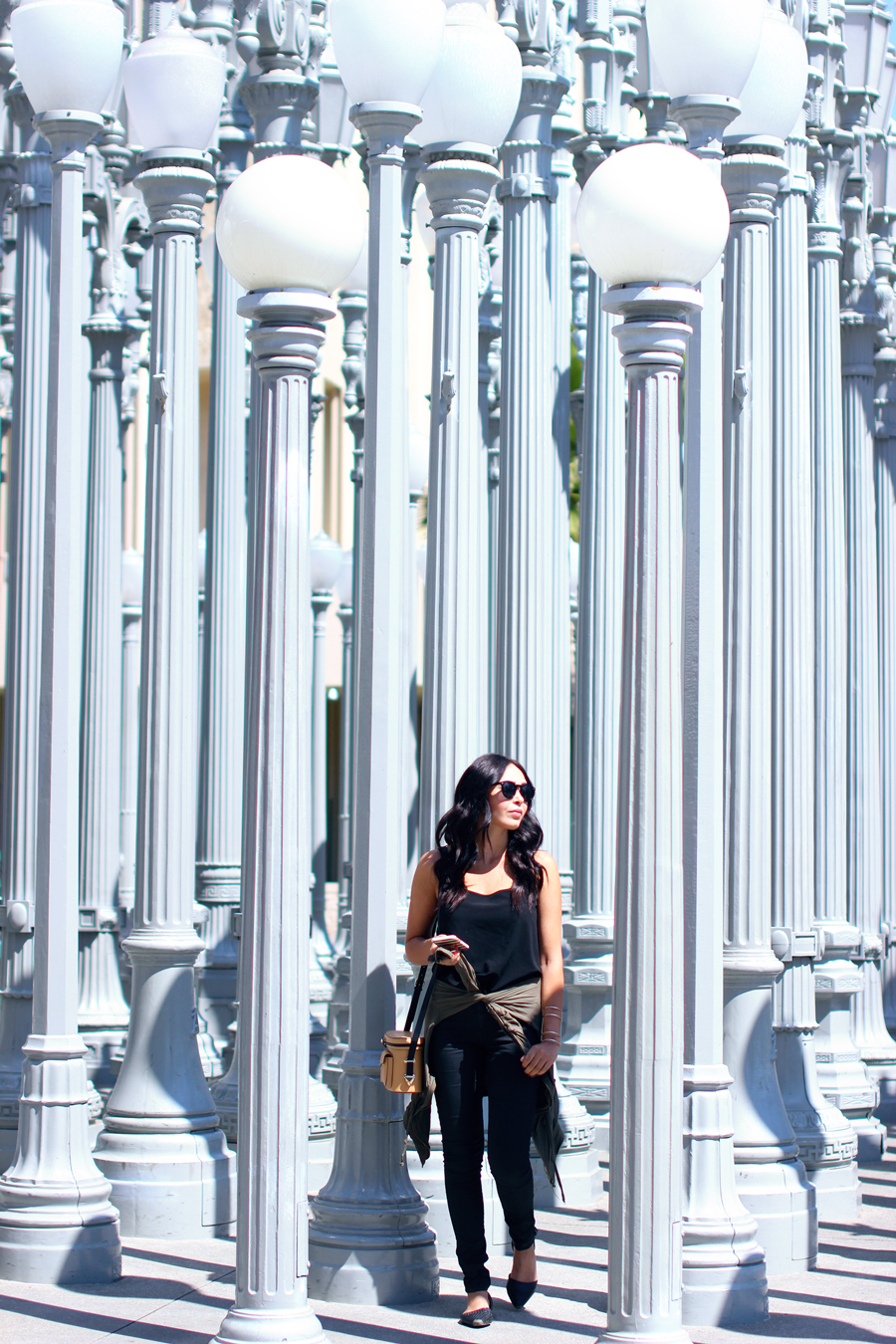 This is my final LA post, I swear, at least til I visit again.
On one of our last days in the city we went over to the LACMA and checked out the Urban Lights installation as well as some food trucks. Being in LA, unknown to me at the time, really helped in getting me prepared for transitioning into fall. The warm days that lead into slightly cool nights were a stark difference to what we experience in Texas, scorching days followed by hot nights, so packing was a fun experience and dressing each day became even more thoughtful.
I chose to stick with a color scheme to be able to mix and match with ease. Clearly, black and white were my go-to choices, would it be anything else? I also threw in a few different jackets and cardigans for light layering. On this particular day I went with an all black ensemble, in this classic black tank from Nordstrom and some H&M leather look pants (similar) but threw my favorite, light weight, olive utility jacket around my waist for when the temps dipped down with the sun. I bought these flats about a year ago and for some reason they have sat in my closet without wear, I tossed them in my suitcase as a 'just in case' black flat and ended up living in them. Definitely a classic flat, perfect for fall and I grabbed these beauties from H&M (very similar). Topped with a classic tan, camera bag and simple accessories, I felt less tourist and more Hollywood.
Kidding, kind of.
|   P   I   E   C   E   D      O   U   T   |
Xx Sylvia
---