Made My Own Yeezy Top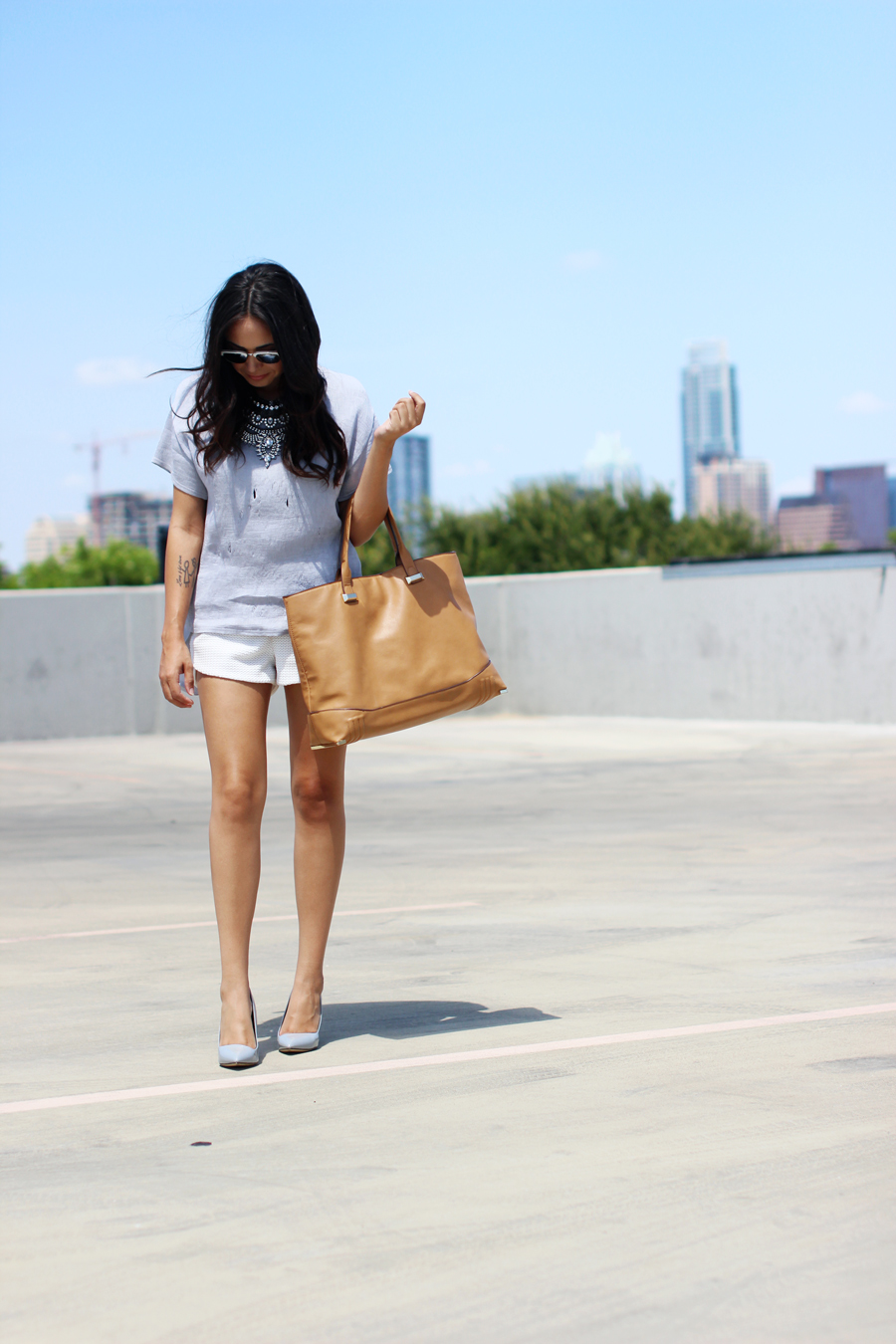 So, I bought this shirt during Zara's huge sale that was going on a couple weeks ago right? I wear it all day wrinkled because I'm lazy like that, then my boyfriend says "Hey lets go to dinner and catch a movie". Not wanting to look like I totally just rolled out of bed I finally decide to iron my top before we leave. I seriously didn't even touch the iron to the material, I held the shirt inside out and sprayed steam (as per the usual) and boom! Right in the center the once ribbed looking design was splitting before my very eyes. I couldn't believe it, I was pretty annoyed/upset/confused. The tags said that the shirt was OK to be ironed so what happened?
I started down the hall with a "Oh my god babe…" on the tip of my tongue when it hit me; if Kanye can get away with wearing clothes with holes in them-then why the hell can't I? I went back to the iron and added a few more holes in choice spots using the fabric ripping steam. Then I headed down the hall to show my boyfriend my new Yeezy-inspired top.
I decided to only add a few, small holes to the top until I wash (hand wash, but still) it so that way if the shirt decides to split any further it won't be as if I'm wearing a fishnet top. I do want to go back in and add a few more holes though, especially on the sleeves and near the bottom.
Wearing
Top: Zara, silk option
Shorts: Forever 21
Shoes: Aldo, Nordstrom
Necklace: c/o Mirina Collections
Sunglasses: Cole Haan via Nordstrom Rack
Bag: H&M
Have you DIY'd anything recently?
Xx Sylvia
---