Friday Fix: Sunglasses
It's never not a good time for new sunglasses.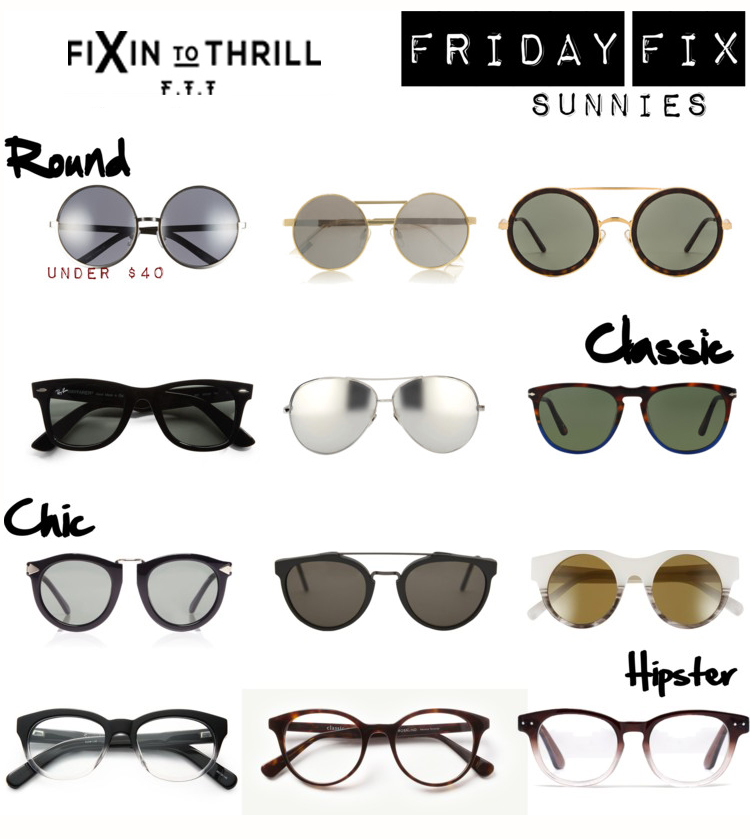 I haven't done a Friday Fix in a while but OMG I've had the worst luck with my sunnies lately. Two pairs just up and left me without so much as a note goodbye or anything. It's been hard.  I have no choice but to replace them and stock up just in case it happens again. But seriously, I'm always on the lookout for sunglasses or glasses in general. Typically for the styles shown above; these are my absolute faves. I recently bought the cutest pair of Cole Haan Sunglasses on super sale (here for less than $40) and that has totally recharged my search for fun glassses.
What are your favorite styles?
Xx Sylvia
---