My Favorite Mock Neck Sweaters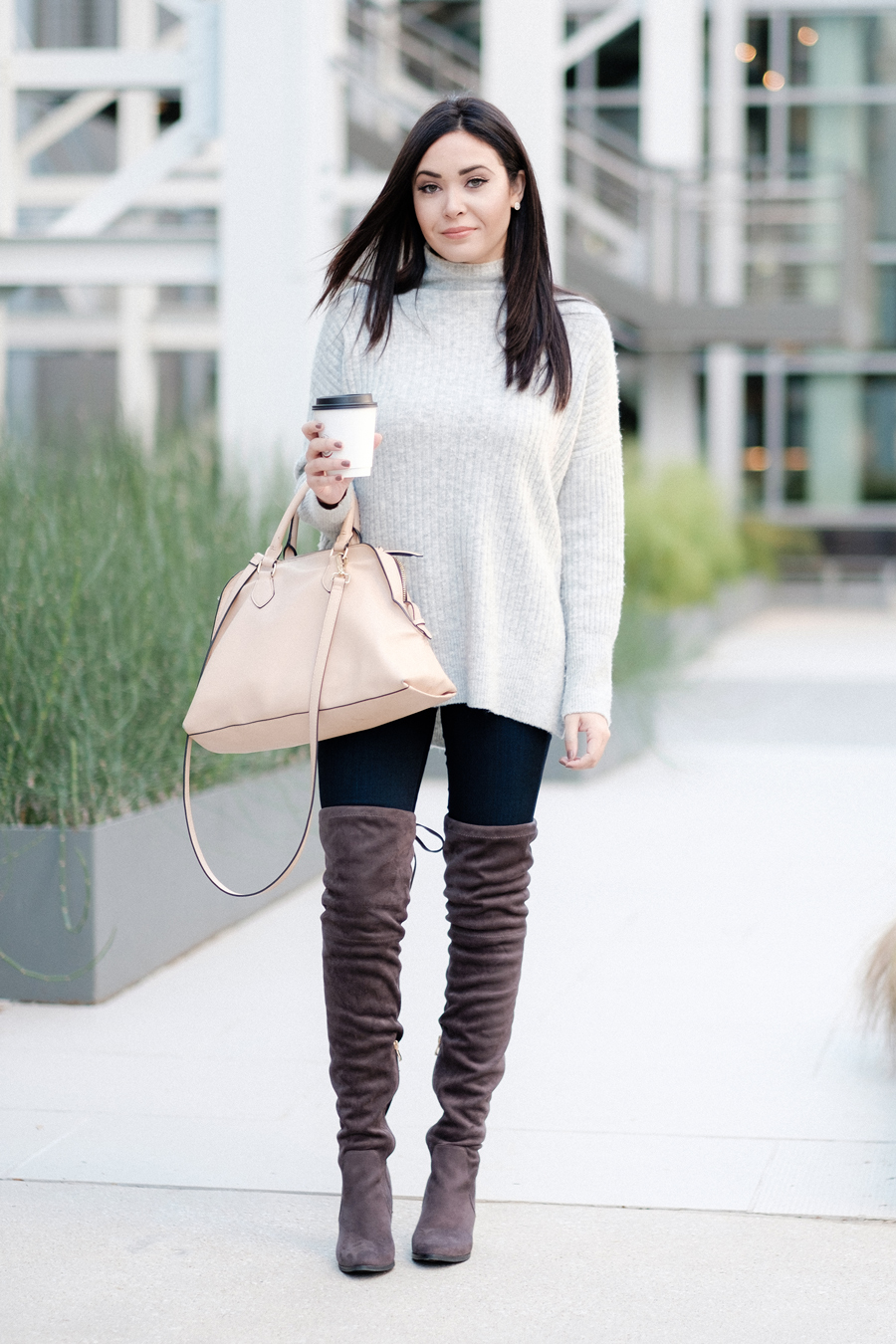 I love sweaters period.
This year though I was especially drawn to mock neck styles and this particular Topshop cutie was my absolute go-to. I loved the light-weight but warm, touchable fabric and I decided to size up to a UK 8 for a nice oversized fit, perfect to wear with leggings or skinny jeans and OTK boots like I styled it here.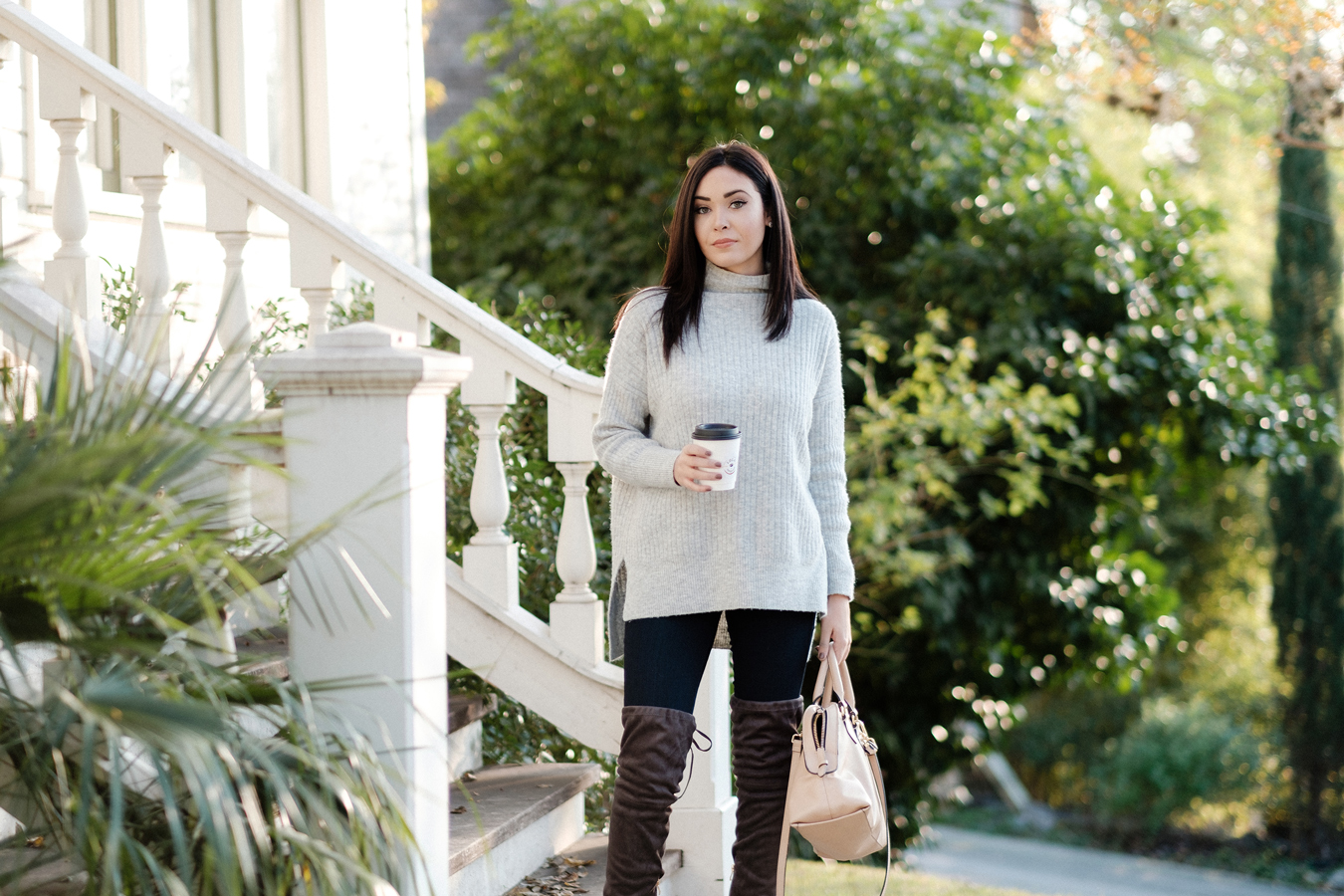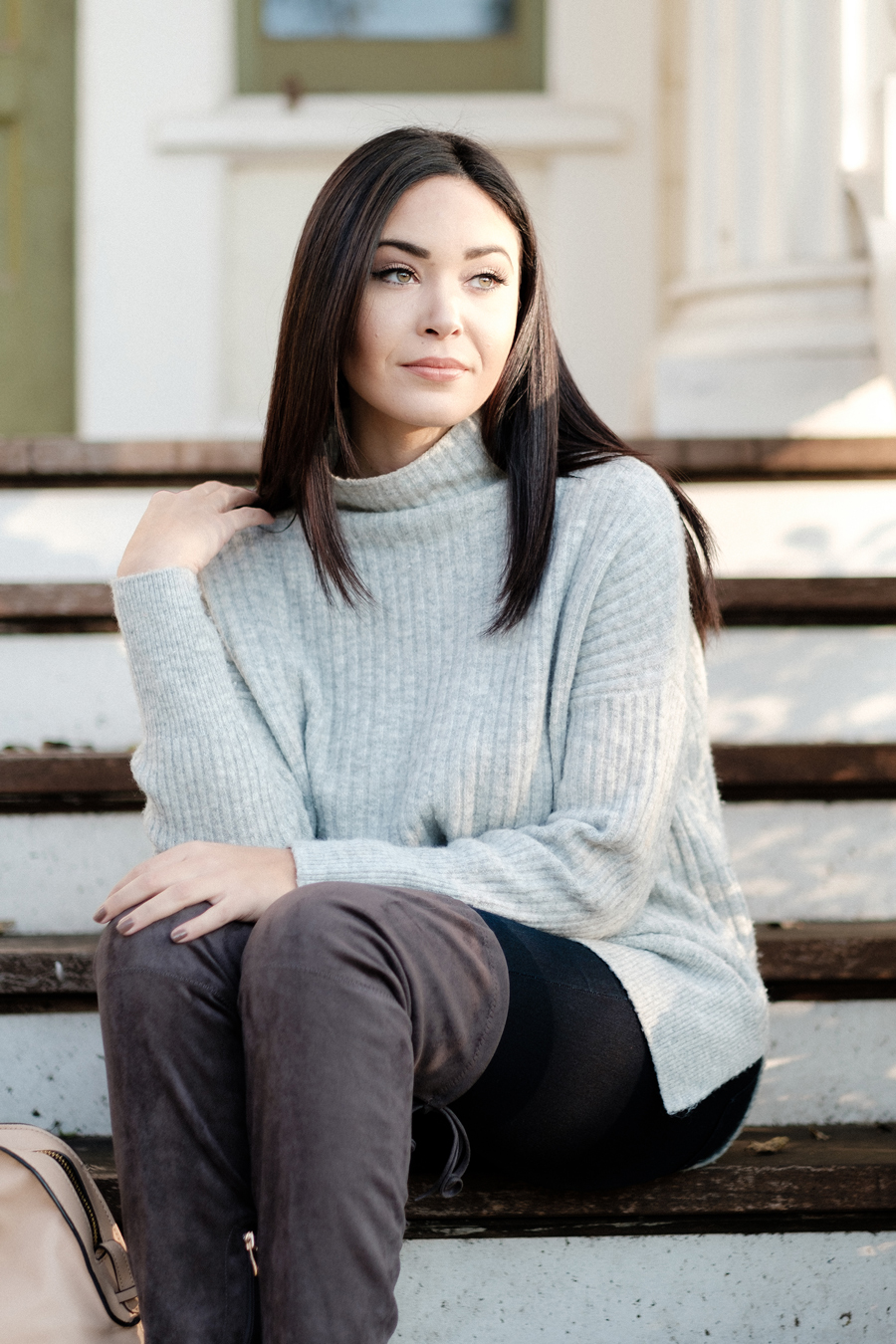 Think of the mock neck sweater as the updated trendier version of a turtle neck. You still get the neck coverage and warmth but without all of the extra fabric making you feel constricted or like you're being suffocated.
Below are a few others that I'm also lusting over:
This textured, detailed Miss Selfridge sweater is classic and fun.
A sleeveless style like this one from H&M is great for layering. (I have one in navy)
Details, details, details with this cutie from Macy's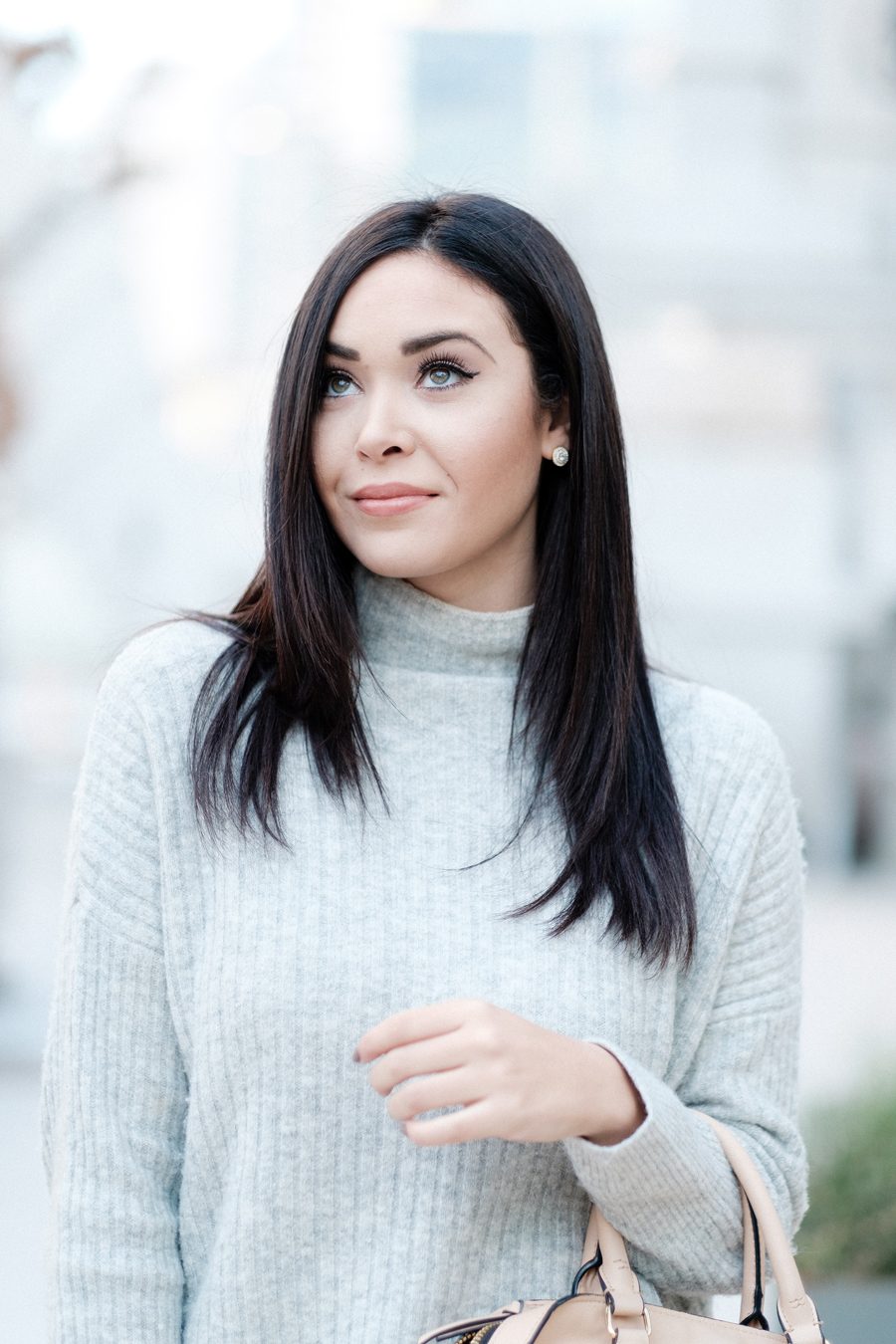 Wearing
Sweater: Topshop via Nordstrom
Jeans: Paige
Boots: Catherine Malandrino
Purse: Zara
Earrings: Nadri
Xx Sylvia
All photos: Carlos Barron Photography
---
Winning in this Who What Wear Dress
Where my Target lovers at? …um, everywhere! Seriously, who doesn't love or have a love/hate relationship with Target?! It's just too good; I love it but my wallet never enjoys the trips to my beloved one stopper. Two pieces from this look were purchased at Tar-jai (just realized I have no idea how to spell the favorite fancier way of pronouncing it) on completely "non-fashion-related" runs. My dress, the definition of effortlessly pulled together, was under $40. I loved the menswear inspired touches and the color was on cue for my Fall feels at the time of purchase. It's a classic piece in a soft, silky blend fabric that will last seasons to come. I also scored these oh-so-comfy peep toe booties for a steal, also under $40! (more about them in a later post)
I decided to walk the feminine-masculine line in this look by playing with contrasting details; a leather jacket on top and a lace slip peaking from beneath. The tailored appearance of a button down shirt leading to the flowy-ness of a midi dress silhouette. A structured, geometric like, hard bag in a soft, lady like hue. The perfect balance.
Speaking of balance… if you follow me on Instagram then you probably noticed that I went on a brief vacation to Los Angeles last week.  I'll be trying to balance my work/life/writing time more efficiently to get you guys a complete travel guide including a recap of a few thrift shops I rummaged through while there. Stay tuned or sign up for my newsletter to be notified of new posts!
Wearing
Dress: Who What Wear x Target
Peeptoes: Target
Purse: Rebecca Minkoff
Leather Jacket: BCBGeneration
Slipdress: Shein
Sunglasses: Buffalo Exchange
Earrings: Nadri via Nordstrom
Xx Sylvia
---
The 7 things You Need in Your Wardrobe this Season
Not really one to hop on trends, I tend to stick to classic styles and won't spend higher than Forever 21 prices on anything I deem to be "too trendy to last." Given that last statement I can spot a good trend when I see one and if it's something that suits me on a personal level I'll definitely give it a go and invest when necessary. These "trendy" items are some that I've found to be critical in my outfit planning as of lately.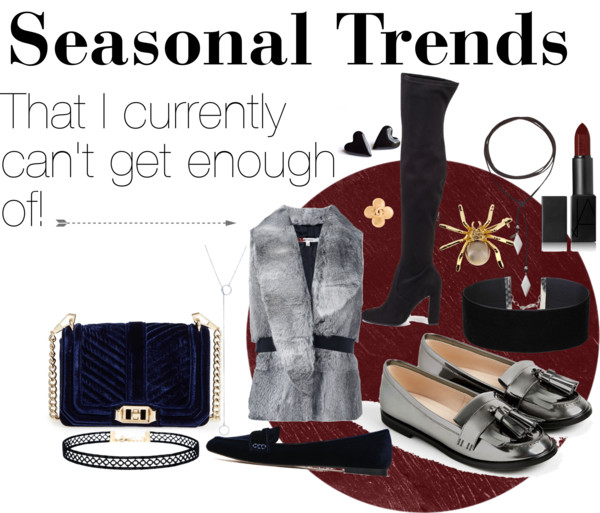 Menswear Inspired Oxfords– these should be replacing all of your round toe, super ballerina-esque flats immediately! I have a variety of styles; patent, sparkly sequined lace ups and even velvet. They are just as comfortable as throwing on a pair of flats but give a more polished appearance to your outfit.
Faux Fur Vest– whether adding a little textural interest to an otherwise monochromatic outfit or using it for added warmth, there are a number of reasons you need at the very least one in your wardrobe. If just easing into this trend try starting with a black one or even a leather/faux fur blend like this one here. I'm now up to three, a black one, white one and a great ivory to grey ombre style.
Chokers & Lariats– these aren't your middle school stretchy plastic chokers, invest in a sparkly number or buy a fun velvet style in a funky color either way try AT LEAST one style this season! The lariats are key for minimalist, the endless styling capabilities means more looks with less items.
Velvet– start small, I did- I jumped in feet first, pun intended, with a pair of velvet loafers (killing two trends with one buy!) then immediately bought a pair of velvet work pants in burgundy because, hello! It was a must! If velvet is scary for you try starting with a velvet choker or even a statement bag in the fun fabric.
OTK boots– you guys are going to laugh but until last year OTK boots were so "Pretty Woman" to me, I just couldn't do it. I loved them on other people but never myself! I have no idea what changed but now I'm obsessed, I love the more form fitting styles with minimal details like the Steve Madden "Emotions" or Stuart Weitzman "Highland" they just work best on me.
Mixing Blue and Black– throw this outdated fashion rule out the window! Mixing blue and black is the new black…you get the point! It's so chic, it shows that you're hip, current and as my grandma would say "with it".
Deep Red Lipstick– it's the season to go bold and nothing is simpler than adding a punch of color on your pout. Some of my favorite colors as of lately have been deep, dramatic reds.
What have been some of your must have items this season?
Xx Sylvia
---
Holiday Planning & Shopping Made Easy
Holiday shopping can be such a stressful activity; all of the crowds, the guess work and the endless searching-it's overwhelming. You end up settling for something that "might work" or doing the dreaded, cliche "gift sets" that line every department store. Setting up a Personal Stylist appointment at Nordstrom for your holiday shopping is a great way to simplify the entire experience while achieving personal gifts in an effortless way. Whether you need to buy gifts for the entire family or just that one picky family member or friend there are a number of ways to make it easy through our styling appointments!
Let me handle the choosing- after a brief consultation call to gather information about who you need to buy gifts for, what their likes/sizes are I can then set a room with all of the potential gifts I believe they would love. You come in and we go through the options together. This is great for those "hard to shop for" people in your life! Then let me gift box everything while you enjoy a hot coffee or tea.
Prior to your appointment with me in store open up your online Nordstrom account or app and create a wishlist of all of the possible gift options then I can access your wishlist and have each of the items available for you to check out in person in your very own personal suite. Come into the store without the stress of having to battle the crowds and shuffle through endless racks, look through only the items you want to see and purchase what you love! I can then gift box and help you to your car.
Choose your items, place them in your wishlist, email it to me and I will process the transaction, gift box and label the gifts then have them ready for you to pick up same day. You pull up (to a designated spot, that's right-no having to search through the holiday parking madness) and I run everything out to your car!  Great for those trying to avoid the entire shopping experience but not wanting to depend on online orders being delivered on time. Have family out of state? I can ship directly to them too!
Thinking about giving a gift card to Nordstrom? Give the gift of a Personal Styling Experience Gift Card, with no additional charge you can make the recipient of that gift card feel extra special with a one-on-one experience catered to them. Contact me for details!
Holiday shopping doesn't have to be stressful. Gift giving is a joyful experience and when you let me knock out the searching for you we can keep it that way!
Text me at 512-842-6693 or email: Sylvia.Vaquera@Nordstrom.com to set up an appointment or talk about the best option for you!
Happy Holidays!
Xx Sylvia
---
New Endeavors with Nordstrom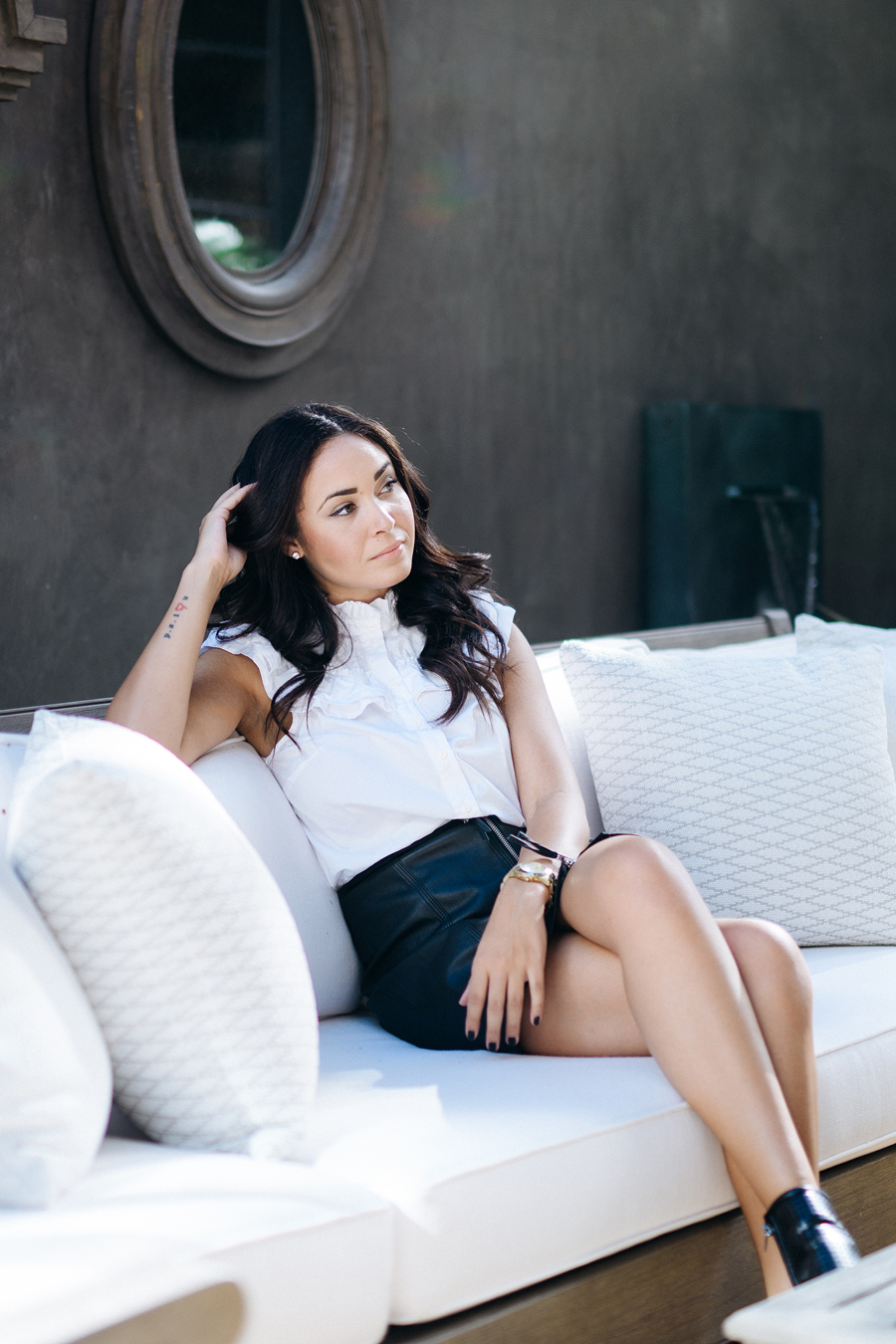 Lately I've been pretty MIA (missing in action) here on the blog and it's not ok.
I haven't forgotten about my blog or all of my amazing readers. I've been struggling to find the time, or rather the energy to sit down and jam out a blog post. Shooting has been impossible to schedule with the days being shorter and my workload larger… excuses, excuses! But seriously, blogging is still just as important and fun for me and I swear to be more consistent. This blog has been the catalyst for so much over the past almost 2 years (wow it's been almost 2 years which is still crazy to me!) including my recent absence, ironic huh? This blog has opened up SO many doors for me and most recently that was an opportunity of a lifetime- to join the Nordstrom family as a Personal Stylist. Can you say dream job?
D R E A M    J O B!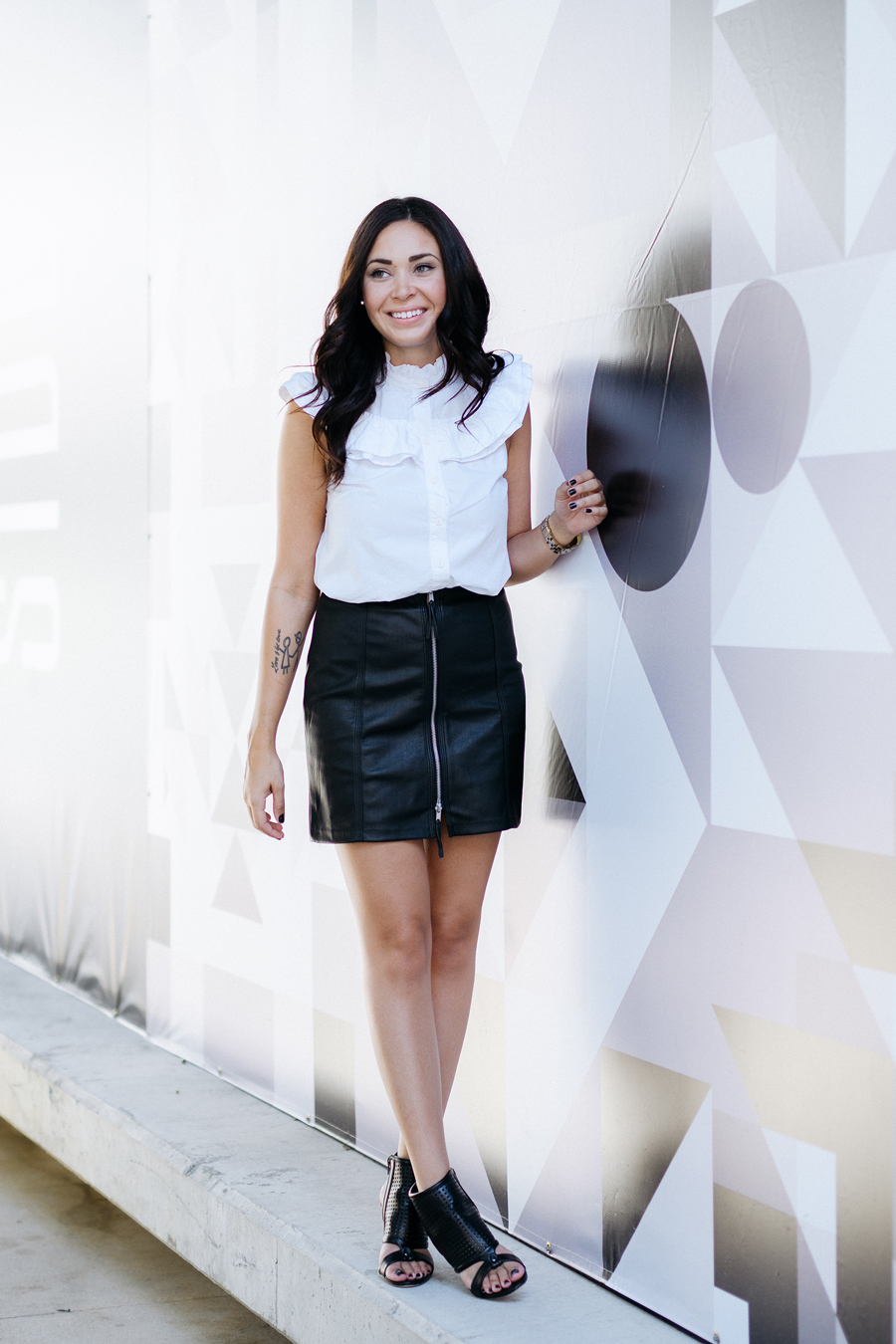 Being a Stylist has long been a goal of mine, more than that-a dream! Working at Nordstrom though, that has taken it to another level. The tools I've been given and the high level of continuous training that goes into this position is teaching me so much about the possibilities of styling and the future of it.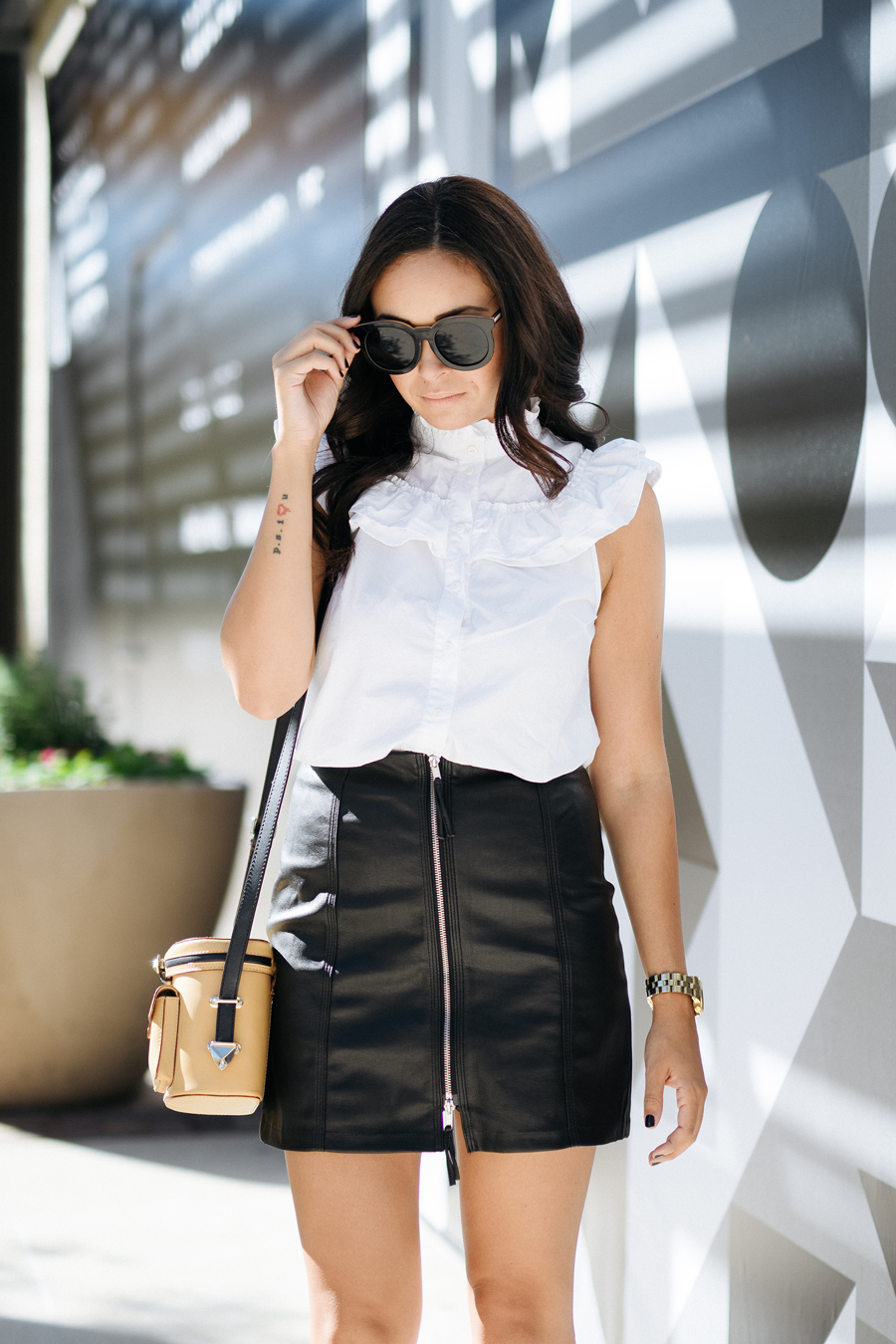 So a lot of people ask me these questions when I tell them I'm a Personal Stylist for Nordstrom:
"What do you do as a Personal Stylist and how much does it cost?"
As a Stylist I work by appointment to help both men and women with anything from a full wardrobe update, finding a killer outfit for an interview, building a core wardrobe or even gift ideas for the whole family. I have a consultation with you before you come into the store where I get basic details like sizes, coloring, likes and dislikes, then we discuss your goals for the appointment and set a date. When you come into the store you walk into a room complete with full head-to-toe looks or plenty of options if all you need is a certain item like jeans or dresses for a wedding with 1 on 1 undivided attention and tips. This styling service is completely free and is a great option for busy 9-5ers, when you just don't have the time to browse but you want the best options or when you've fallen into a fashion rut and need a trend update.
How do you know what to pick for different people?
I don't necessarily "know" but by doing a brief, 15-20 minute phone consultation prior to the appointment I'm able to ask probing questions to get a better sense of your current style, lifestyle and needs/wants out of the appointment. I'll also get a better sense of the styles that will most compliment you by asking about sizes, body type and coloring. For instance, for a complete wardrobe update; the first appointment is always a great "getting to know you" appointment where I really get to weed out styles/prints and even trends that you particularly love or hate on yourself. You try on complete looks (accessories and shoes) and decide what you love and what you can't live without. The second appointment, a week later-you pick up the the core items from the first appointment that were being perfected by our in-store alterations. Since then we've stayed in contact via text(See Textstyle Below)/calls/email about items that pop up that you need or want me to be on the look out for so I have a few additional things for you when you come in. The third appointment, a month or so later, we have new stuff in store to accent your previous purchases and keep you current with the seasons. As we continue to shop together I learn what you love and what you must have and I'm your eyes and ears on the inside!
I wish I could shop with you or have you style me but I live in "insert city" and you're in Austin.
Ok, so this one isn't a question but it kind of is… Living in another city or even state for that matter doesn't matter! Nordstrom recently rolled out the coolest, most simplistic thing to happen to shopping- TextStyle. TextStyle is this cool way of messaging (normal text and data charges apply) where I can propose items I think you'll love and you can view them, then by simply texting back a code like "buy1234" you've just bought your outfit for this weekend's date. Just like ordering online it will ship to you in 3-8 business days. If you've ever ordered online from Nordstrom and started an account all you have to do is log in on the app and it will link up.You guys, my boyfriend text me about socks a couple weeks ago "I can't find no shows anywhere, we need more" I shot him a text with no-shows and a buy code, he text back "buy2547" and four days later there was a box from Nordstrom at our door. He's obsessed! I've textstyle'd him 4 more things in the past week. I'm not kidding when I say he can't stop raving about it. For someone who hates going to the mall this is perfect. For someone who can't physically come shop with me, this is perfect. Seriously guys, text me at 5128426693 and let me help you find what you're looking for.
How do I schedule an appointment with you?
You can text me directly at 512-842-6693, you can email me at Sylvia.Vaquera@nordstrom.com or you can go online to the Nordstrom.com website to book a stylist. I'm available to do appointments at both Barton Creek and the Domain. For Barton creek you have to email or text me ahead of time. Because I do respect that 1 on 1 aspect of the styling appointment to give everyone that perfect, personalized experience I'm not available on the floor without scheduling me ahead of time. I hope all of my Austin readers will stop in to get a full stylist experience! I hope to see you all!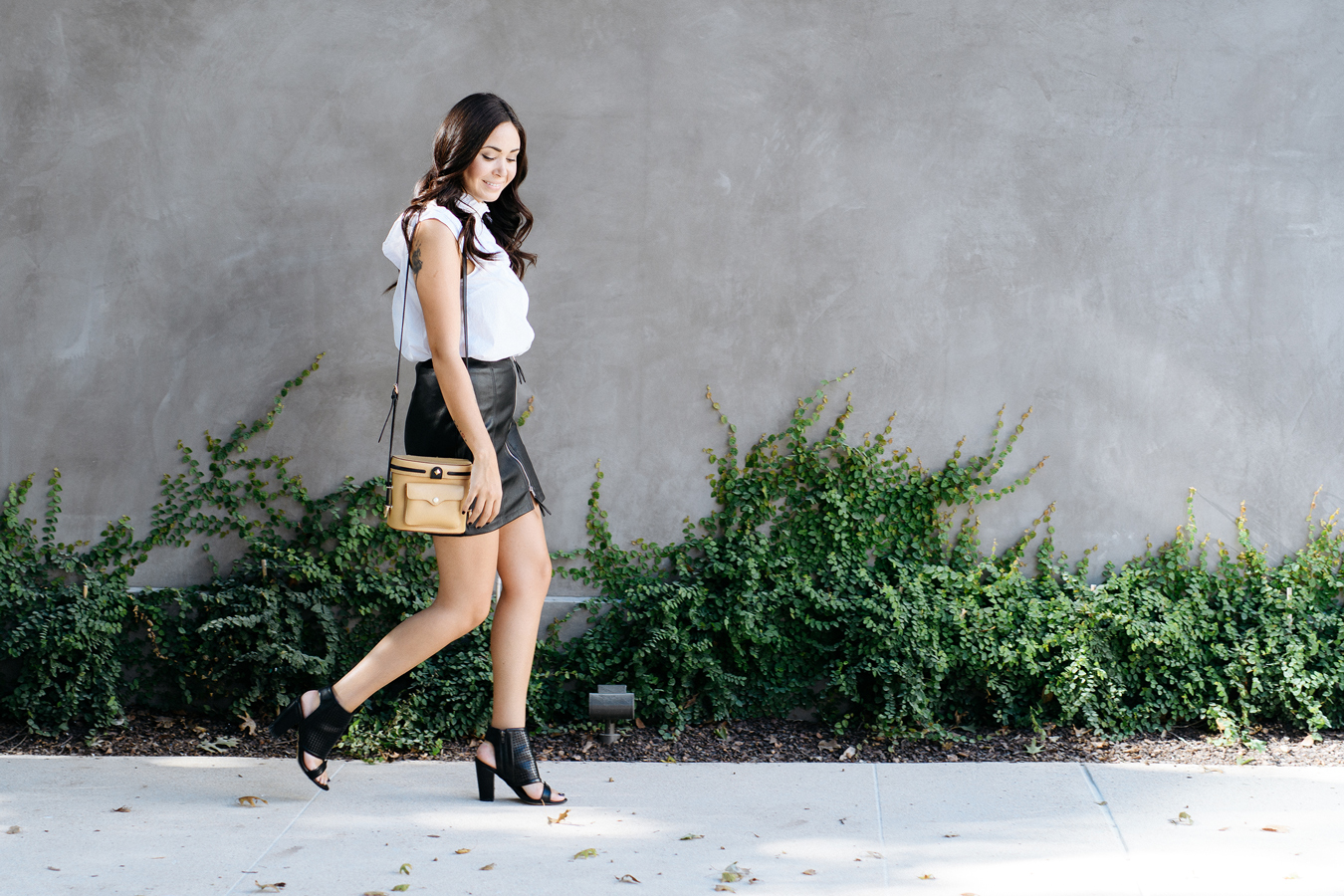 I love you all and I will get better at juggling these two very important parts of my life.
Xx Sylvia
Photos: Carlos Barron Photography
---