Grecian Feels with Shein
This top hits the mark on two of my favorite, of the moment trends; off the shoulder and bell sleeves, but it also has a unique split feature keeping it breezy and making it perfect for layering over this pleated skirt. Does this outfit not scream Greek goddess? Kidding, kind of, but there are definitely Grecian feels which  I tried to elevate with my metallic sandals; mine are pretty old from Aldo but these are super cute.
I've already grabbed for this top multiple times since receiving it in the mail, it's just one of those go-to shirts. Easy to pair with just about anything, I've styled this with my leather pants for a night out and even denim with casual block heeled sandals for a day of running errands.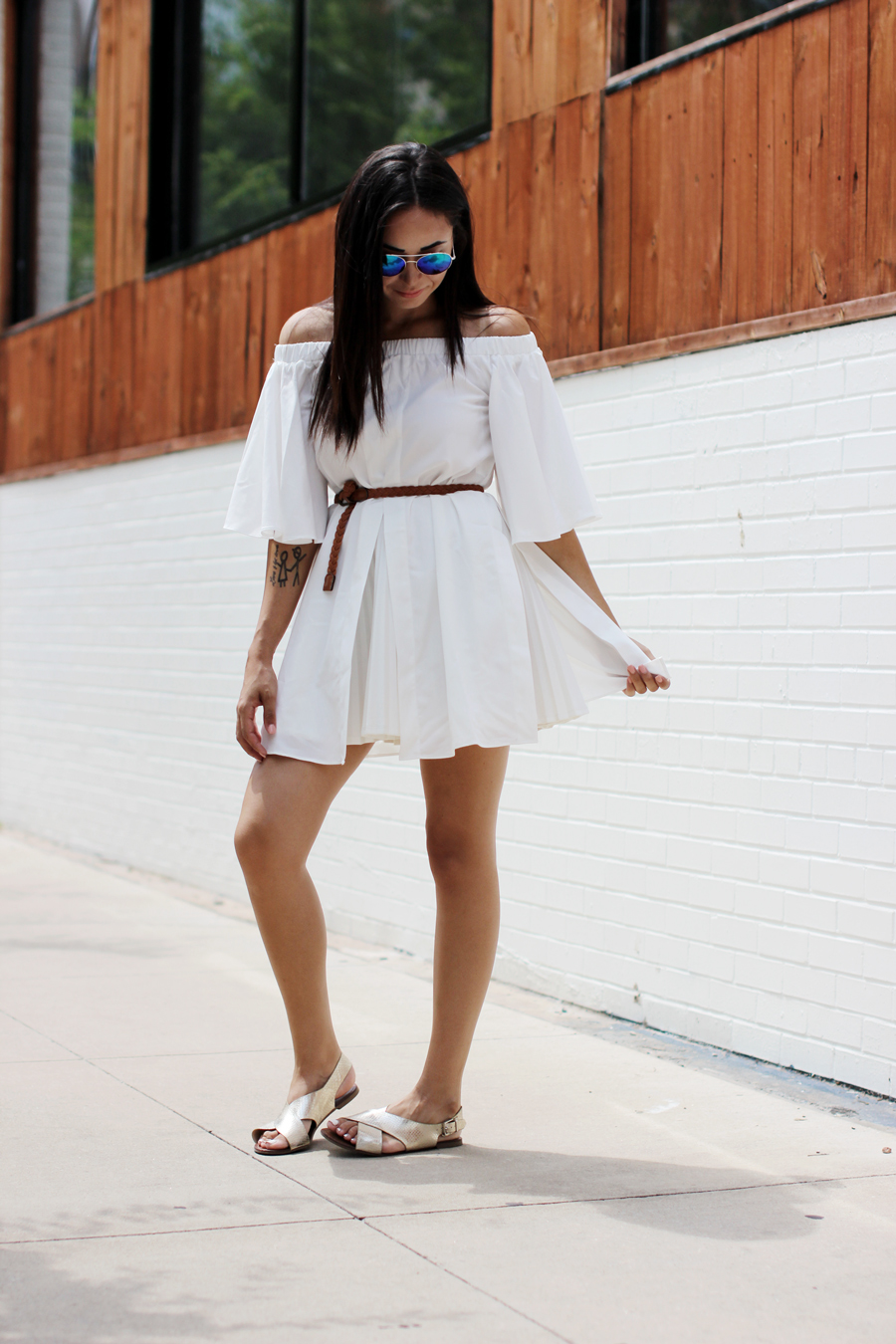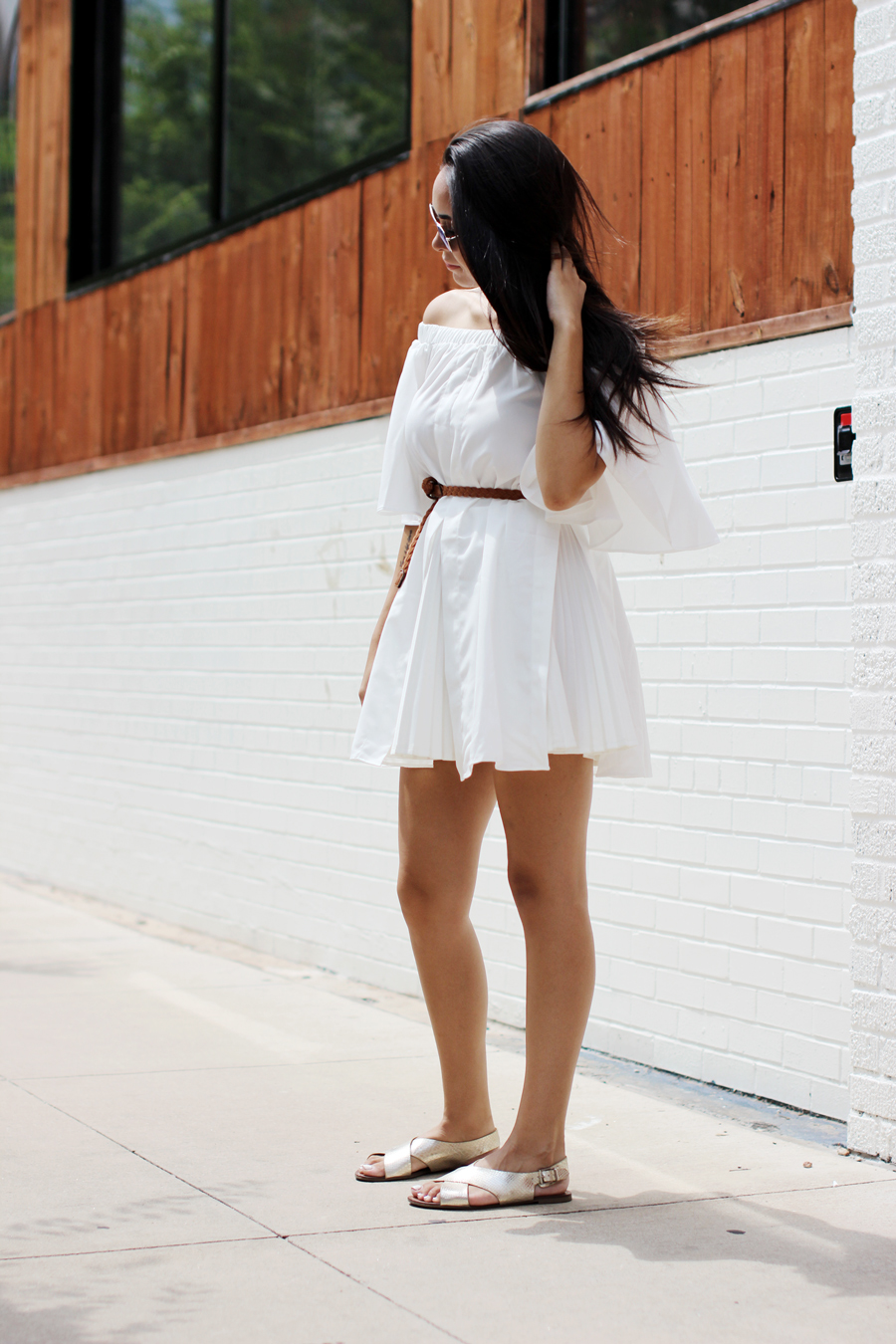 I knew white was going to be my color this season and knowing that my only concern (besides getting stains) was the sheer factor. Some white pieces are so see thru it's almost impossible to wear on a normal day. I love a good sheer top as much as the next lady but only when I intentionally am buying sheer, catch my drift? Any who, with that being said, this top is the perfect weight of fabric to avoid any VPL (visible panty lines). On the site they refer to this top as "beige" but let me tell you, it's stark white and you can definitely order down a size. I got a medium after reading that there was no stretch in a review. Well ladies, they didn't mean in the stretchy shoulder area, which I realized after the fact. haha. A small would have worked perfectly but I really don't mind the oversized feel of this medium, the longer length is what initially gave me the idea of styling it as a dress.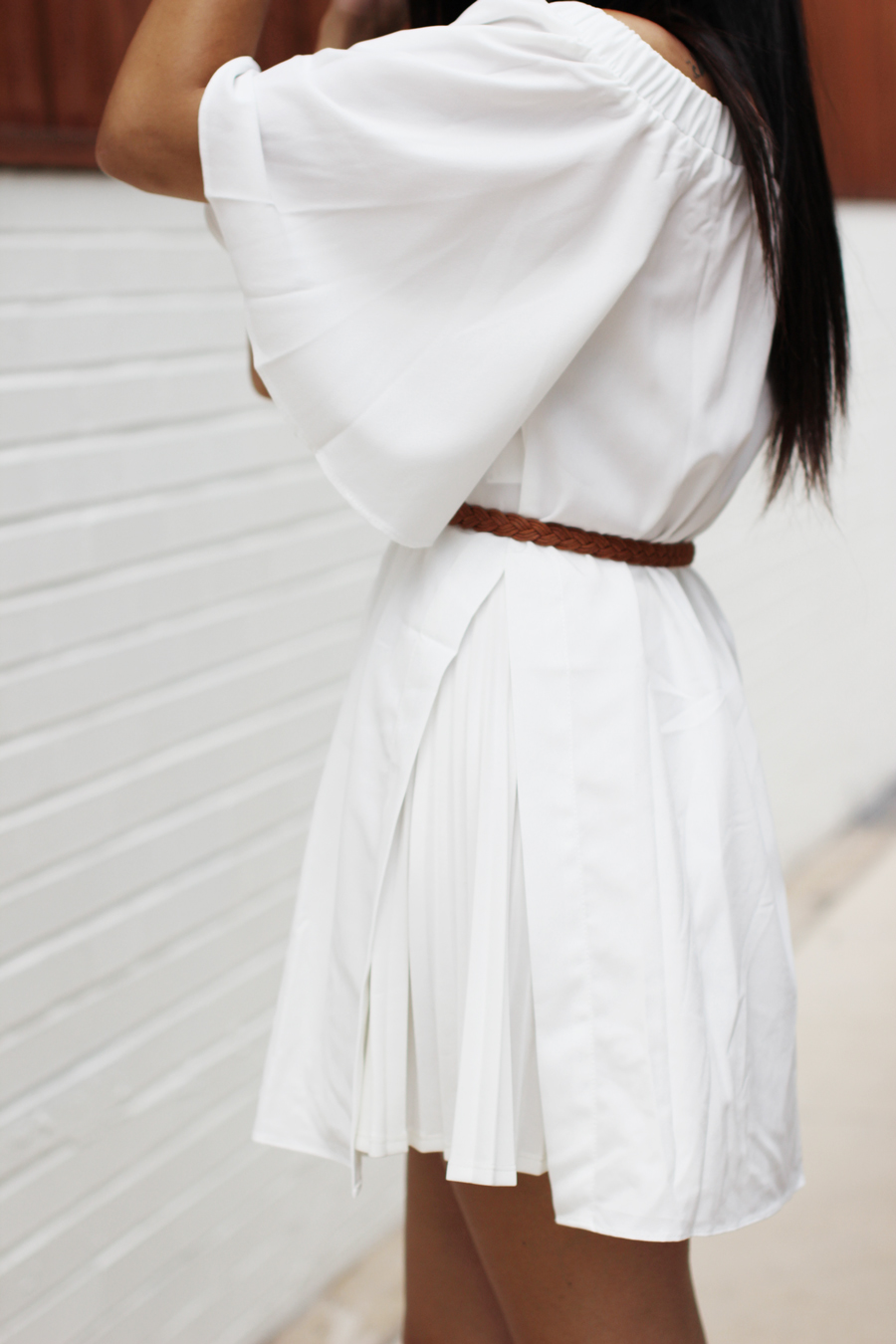 Wearing
Top: c/o Shein
Skirt: Nordstrom, similar style here from Chicwish
Shoes: Aldo, very similar & I really like these & these
Sunglasses: Nordstrom
Belt: Nordstrom
Xx Sylvia
---
Good Jeans with The Lily James Collection
For as long as I can remember I've been all about dark jeans; they're just dressier and of course they're close to black. I've tried lighter washes but they've never really felt "me" enough. I'm particularly smitten by these cuffed beauties I scored from The Lily James Collection. Not only do they fit like a glove but the shorter style and the cuffed design really stole my heart. I'm now wearing these every chance I get before three digit temperatures ensue.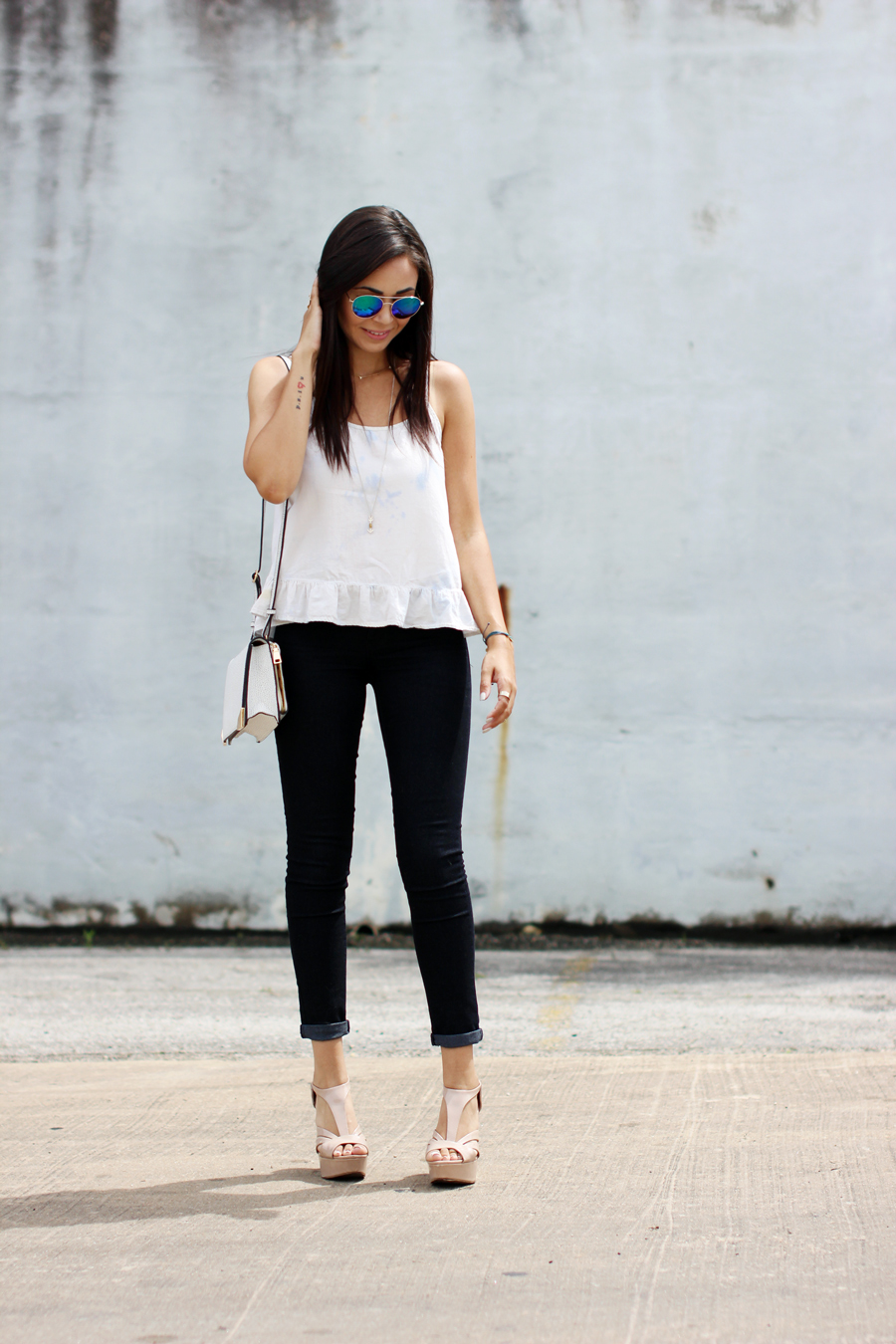 Don't the cut of these give such a vintage feel? I feel a little "pink lady-esque" haha, but that's not the only vintage charm they have; they're priced at under $30 which I haven't seen for a quality pair of jeans like this in ages.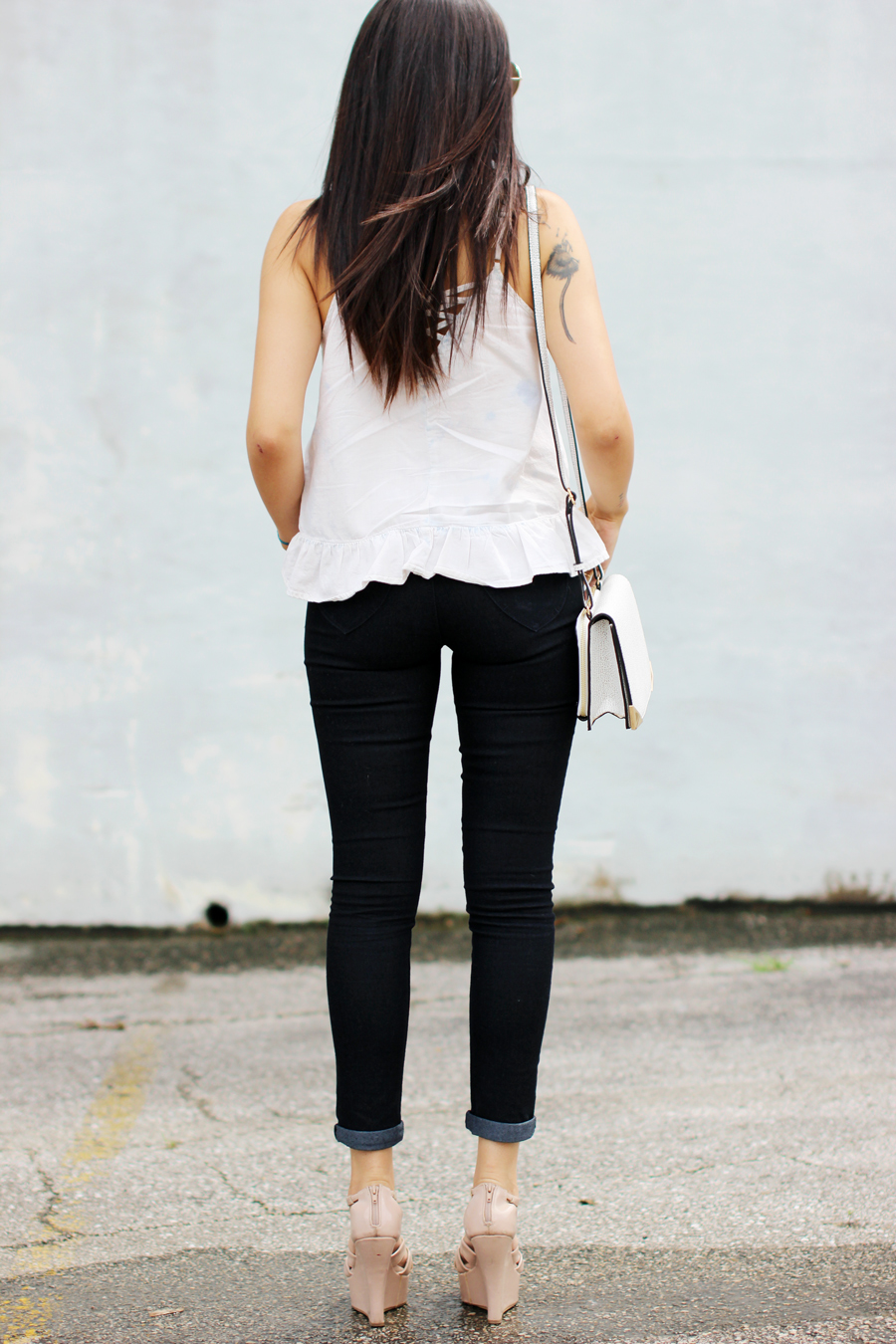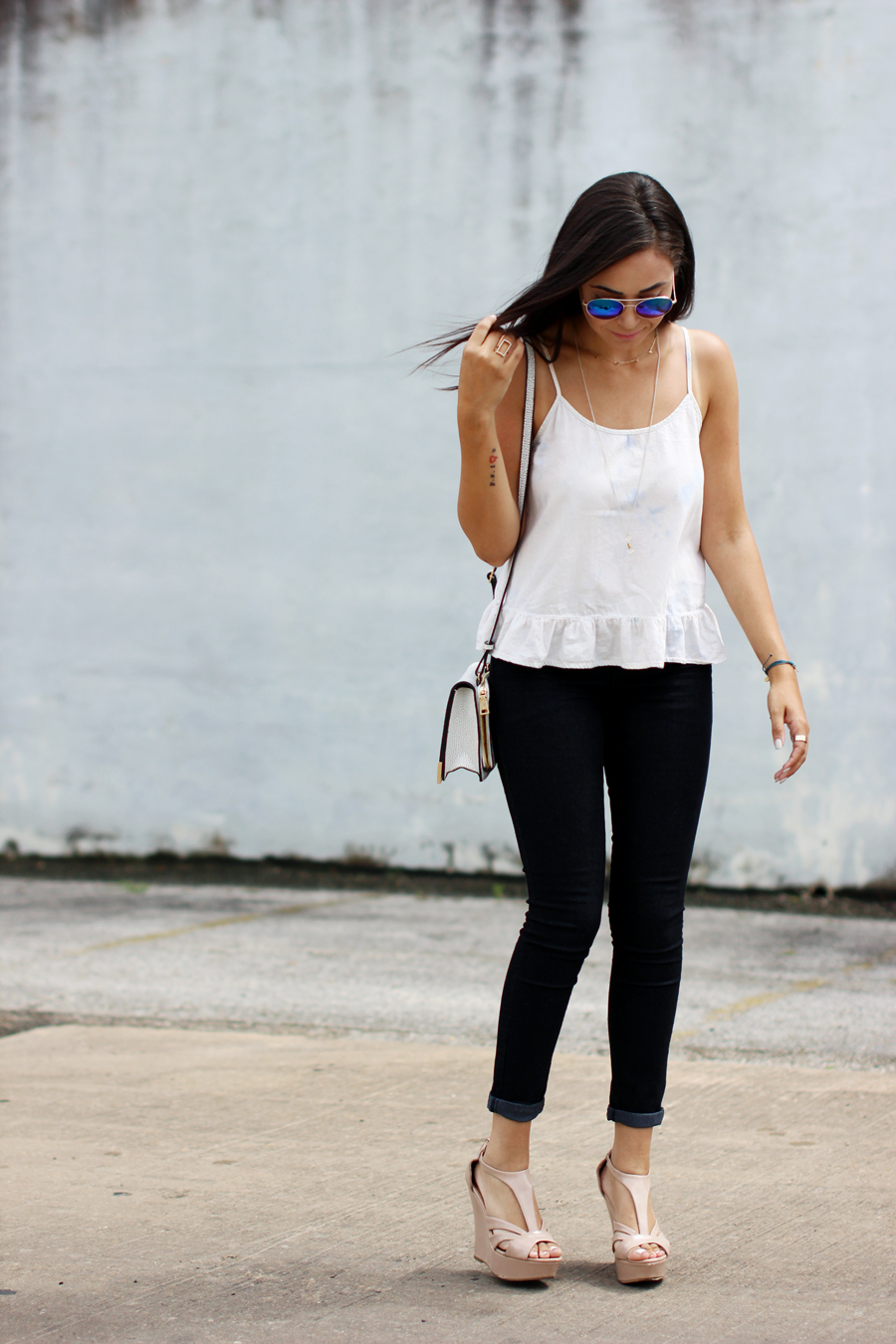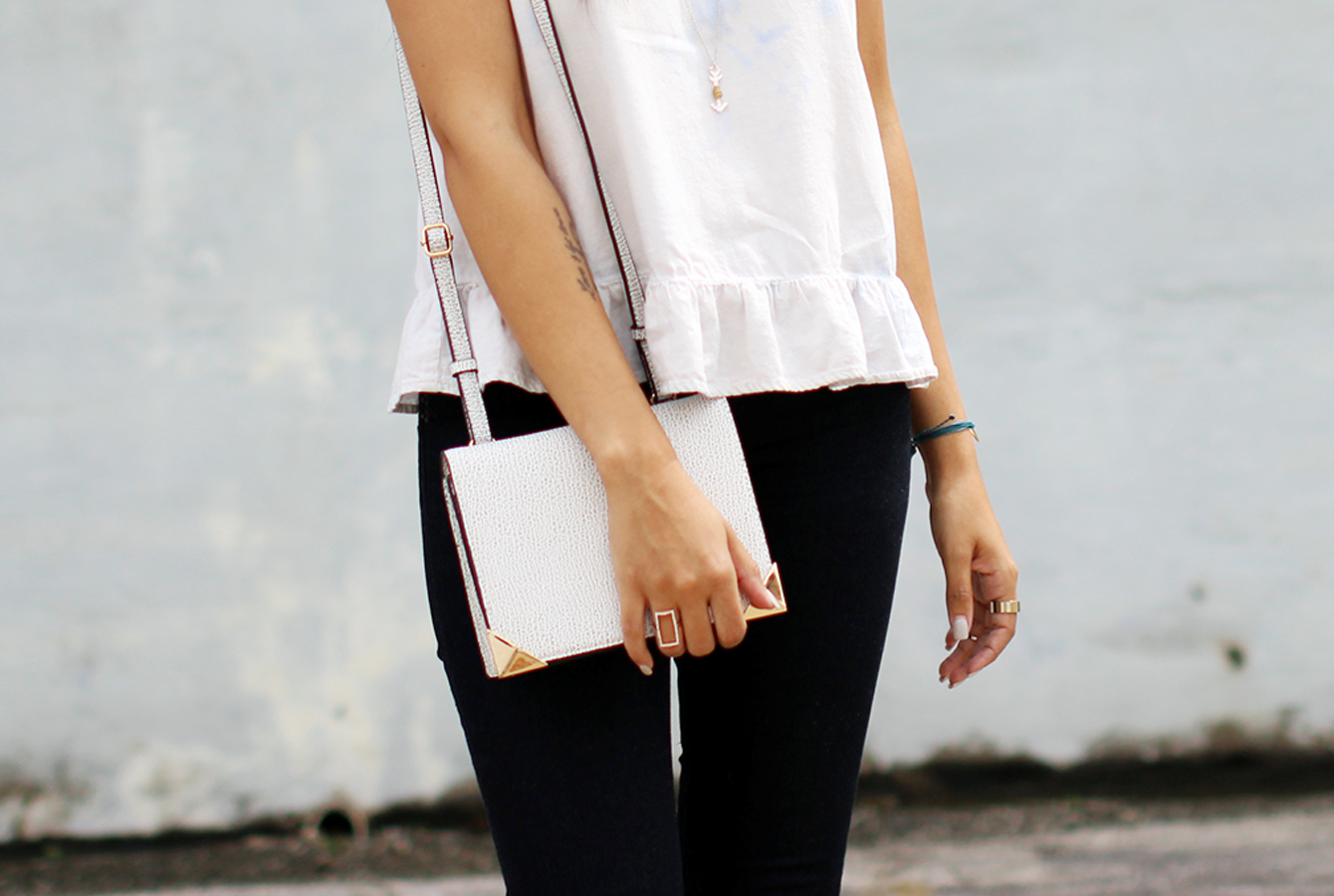 Simple accents like my Coco Foldover Crossbody Bag with basic gold rings and layered necklaces give this simple day look a little added umph and nude wedges are an essential for summer no matter where you are!
Here are some of my favorite nude wedges this season: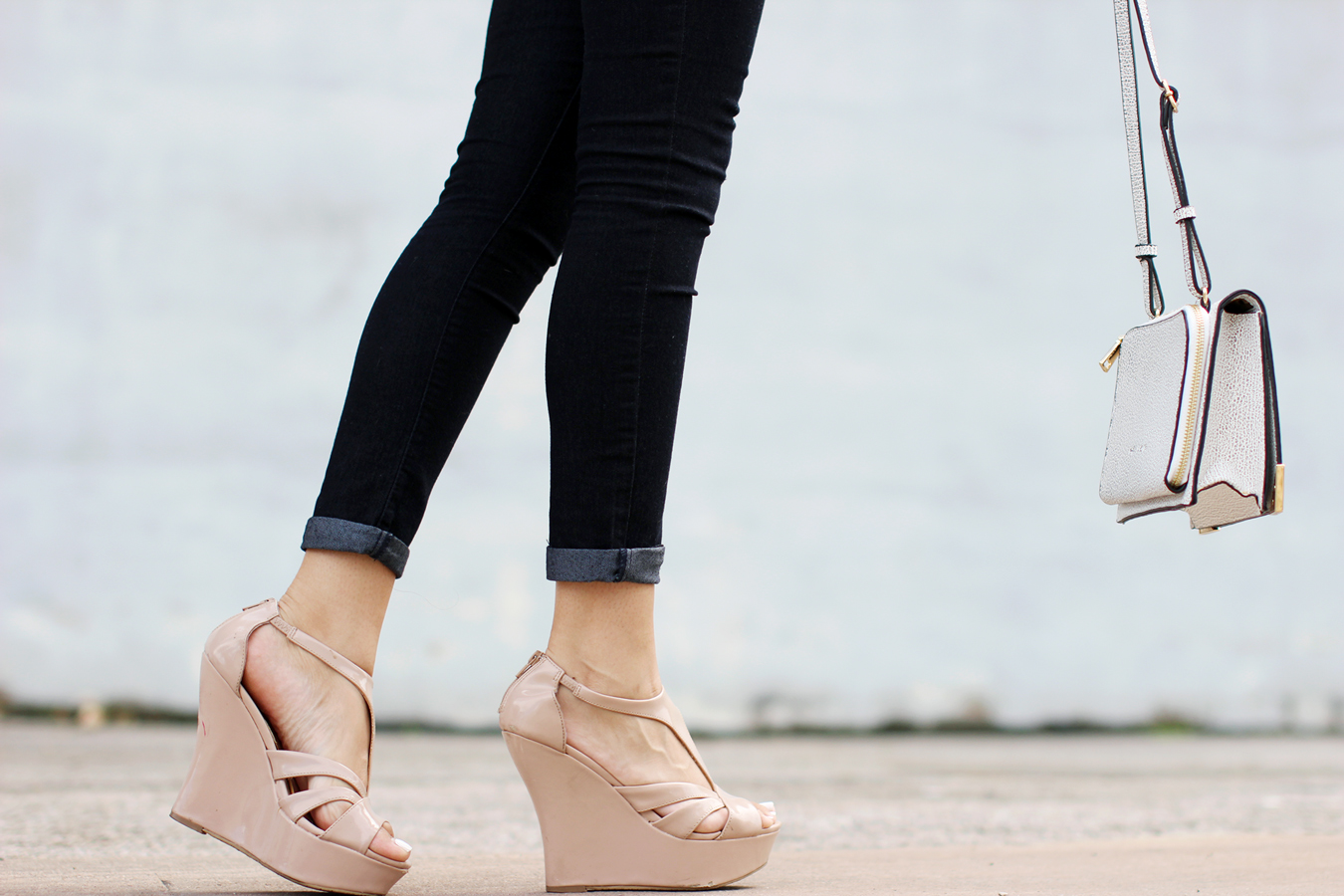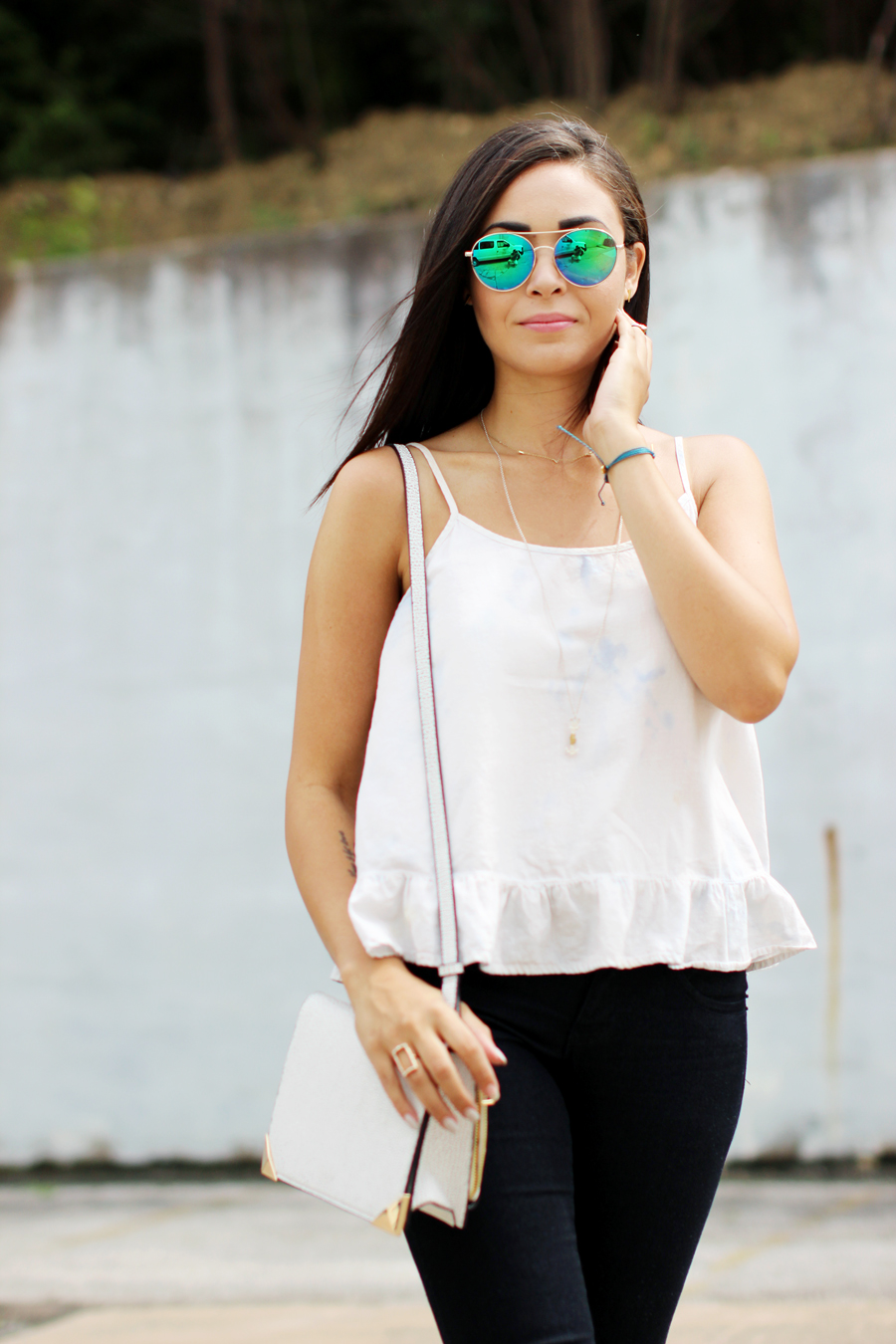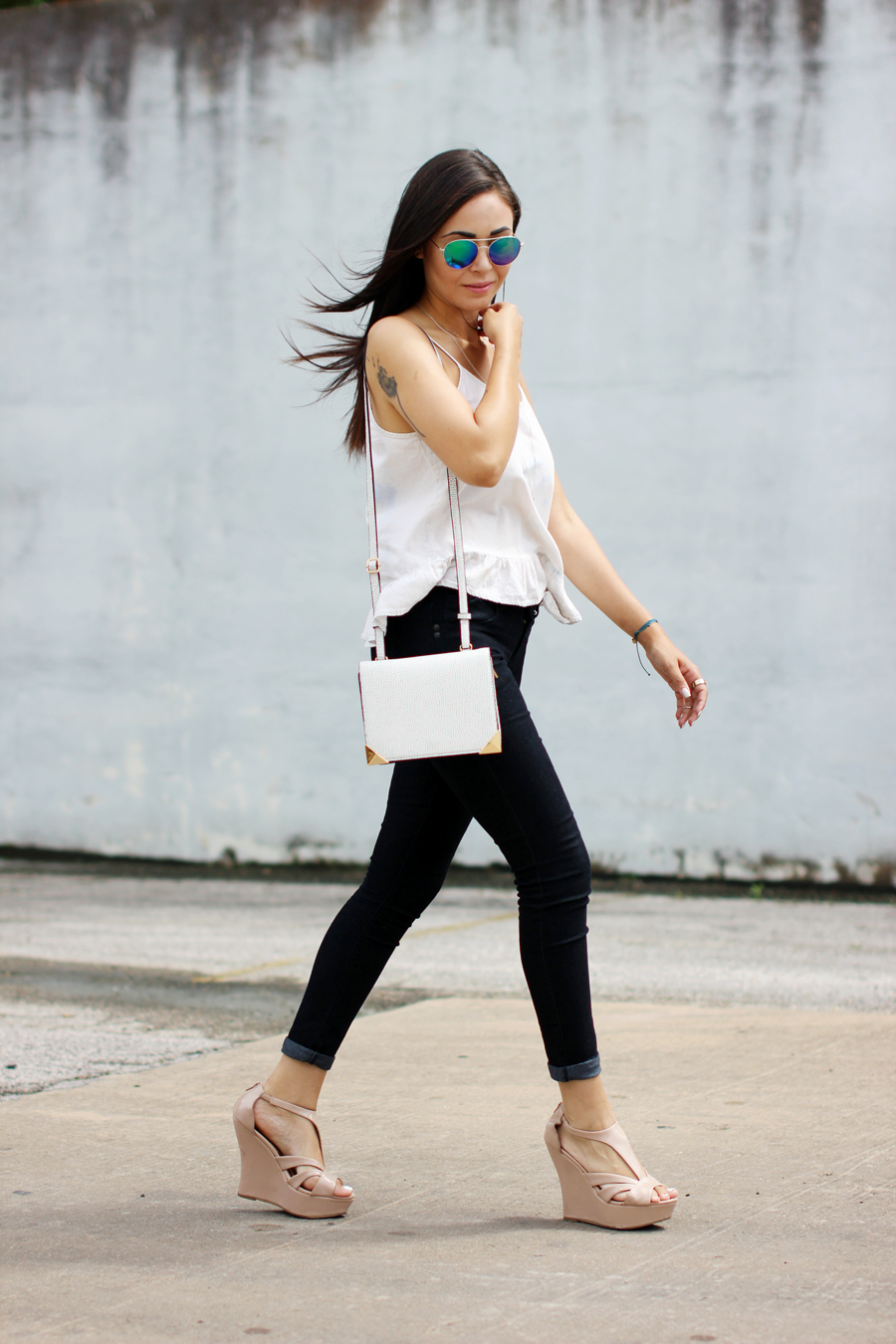 Wearing
Tank: Nordstrom
Jeans: c/o The Lily James Collection use code "SYLVIA10"
Bag: c/o Melie Bianco
Shoes: Forever 21, similar
Bracelets: c/o Pura Vida Bracelets
Sunglasses: Nordstrom
Necklace: c/o LOR Jewelry
| S H O P   T H E   P O S T |

Xx Sylvia
---
Little Printed Number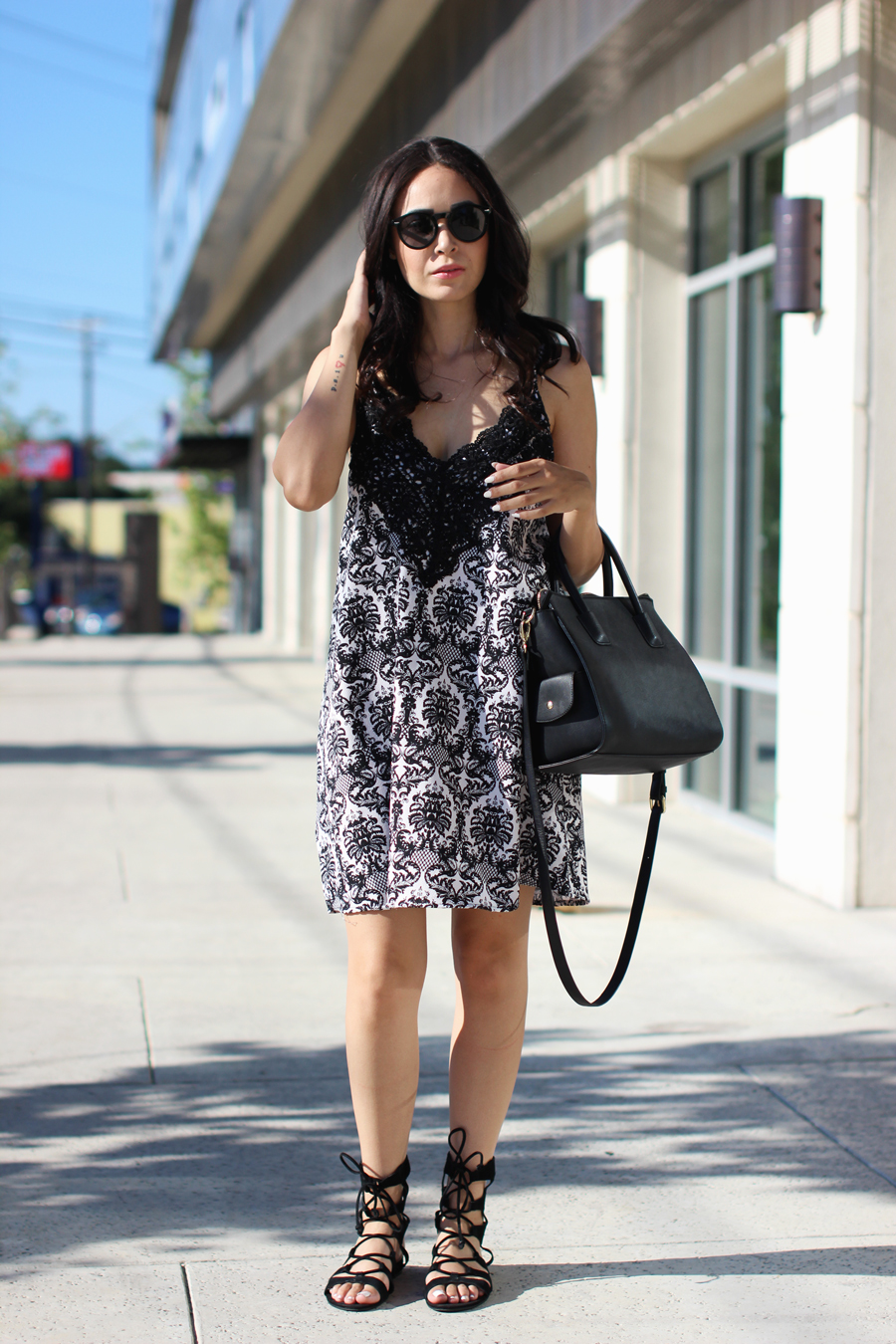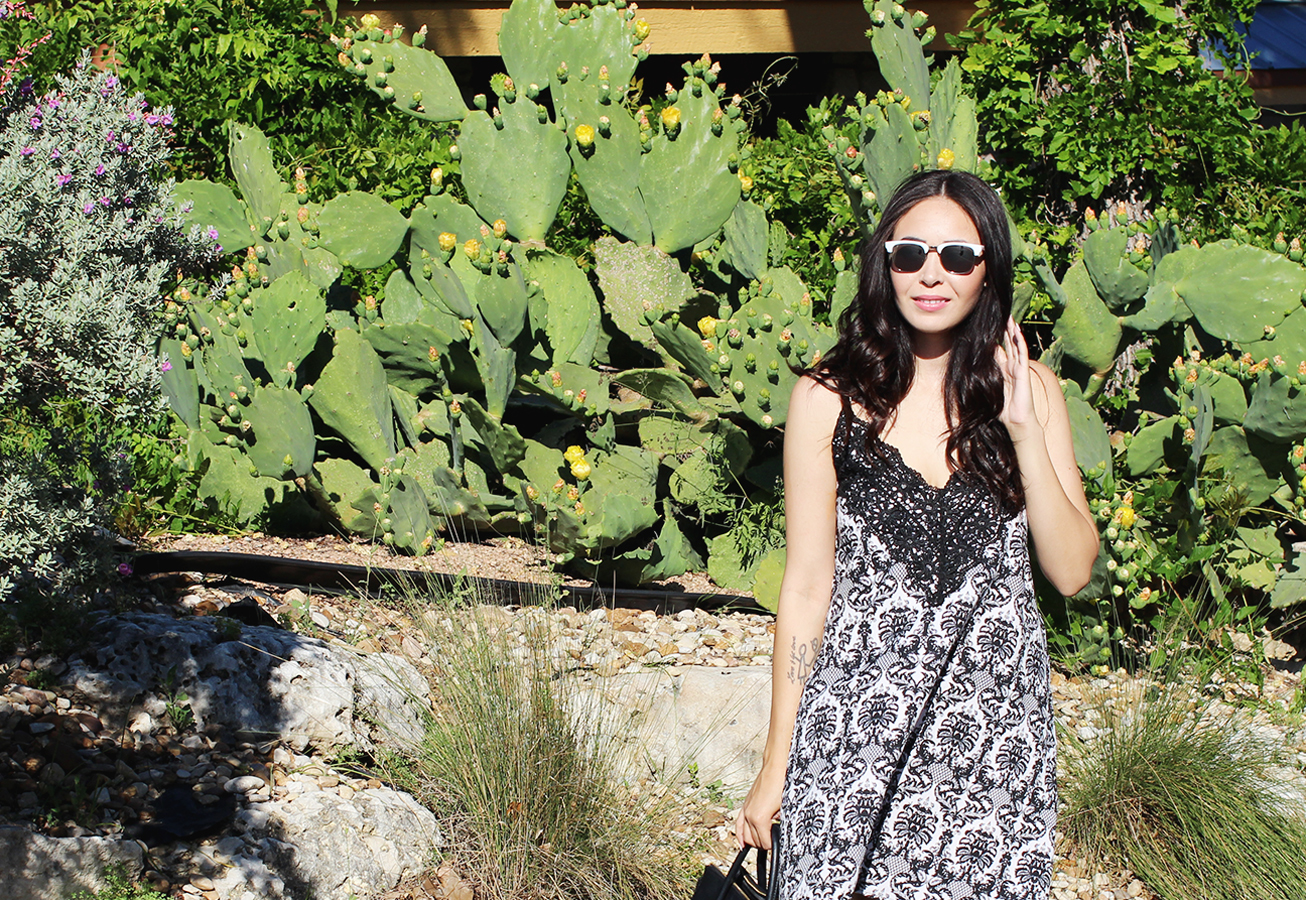 Today may be the official first day of Summer but its been scorching in Texas for months. Knowing this is only the beginning and the worst is yet to come I'm on a mission to stock up on lightweight, easy to wear clothing to get me through the next few months. This dress, from Pink and Silver Fashion, is the epitome of what I need; lightweight, detailed (read: no need to do much else on the accessory front) and under $50! This baroque print is so fun and pairs perfectly with the lace detailing on the neckline. While the shape of this dress keeps things breezy and cool. I threw on simple black details to accompany the dress while still allowing the print to be the star of the show.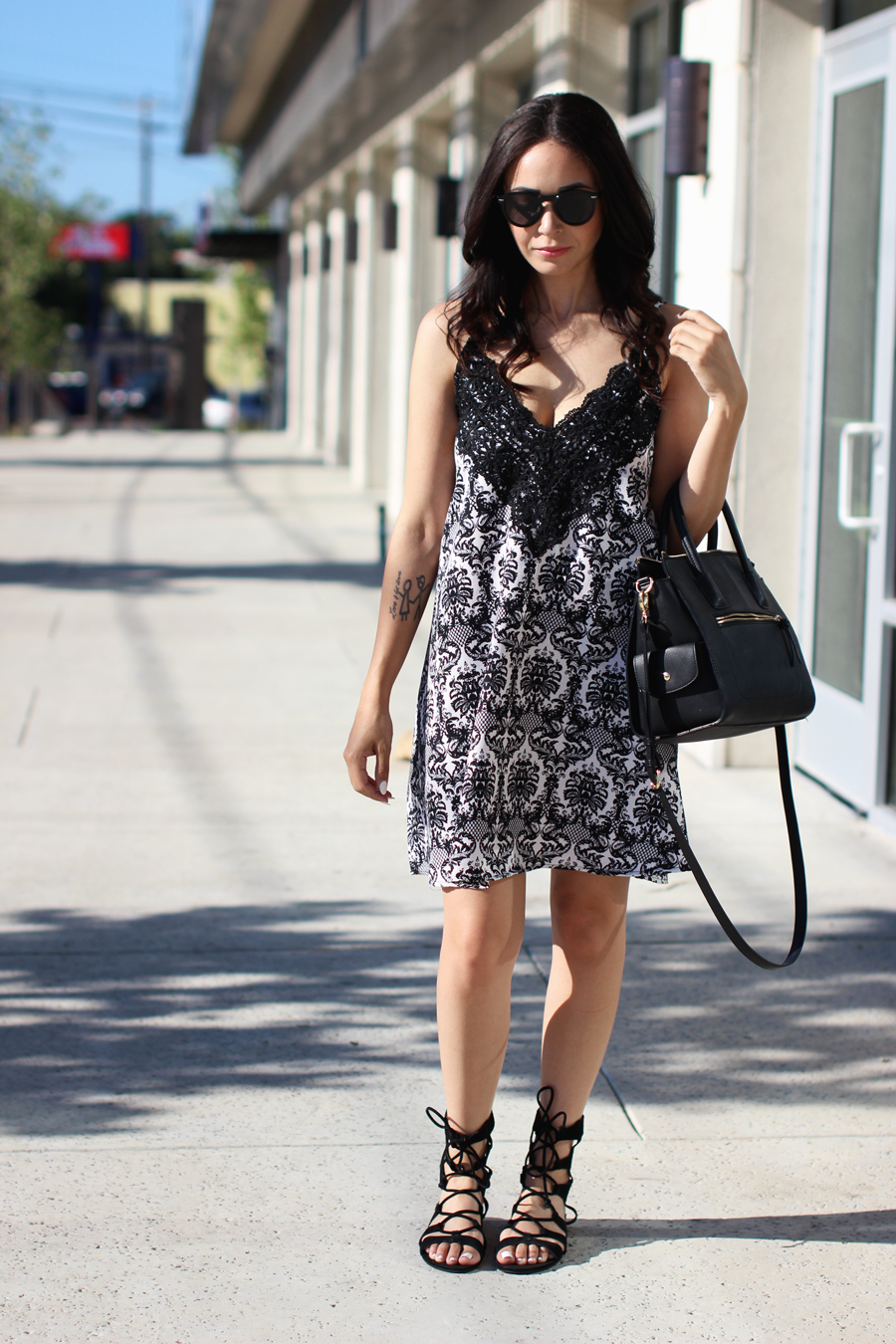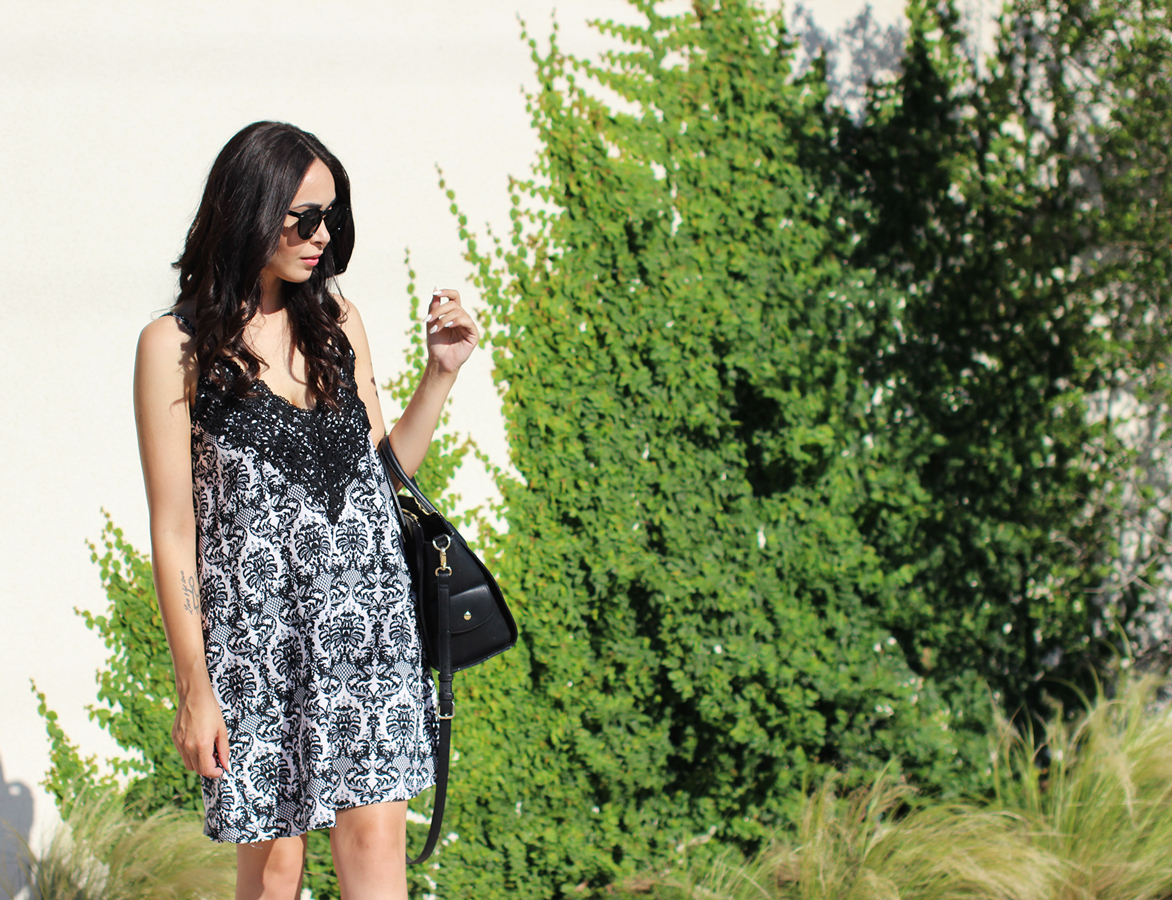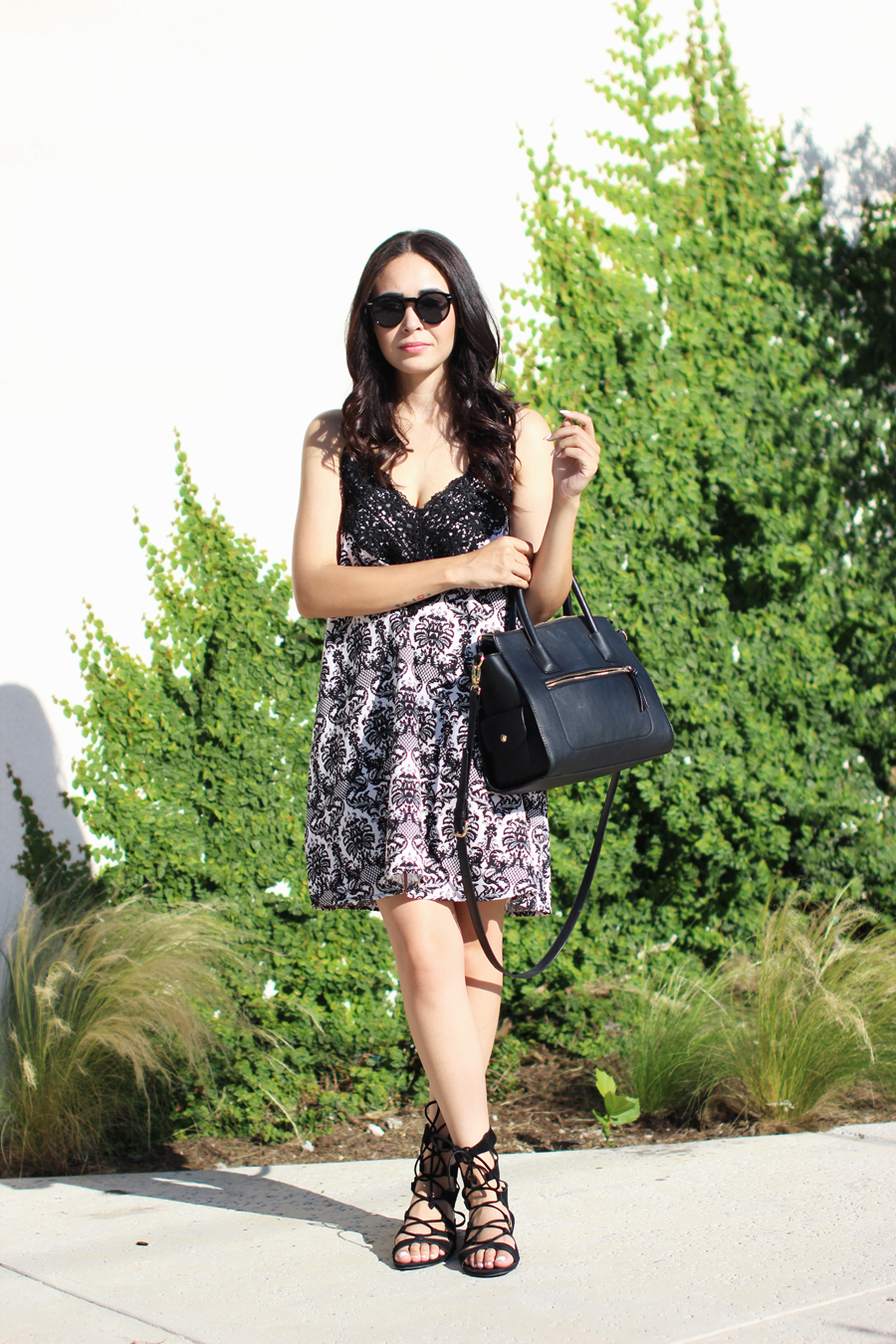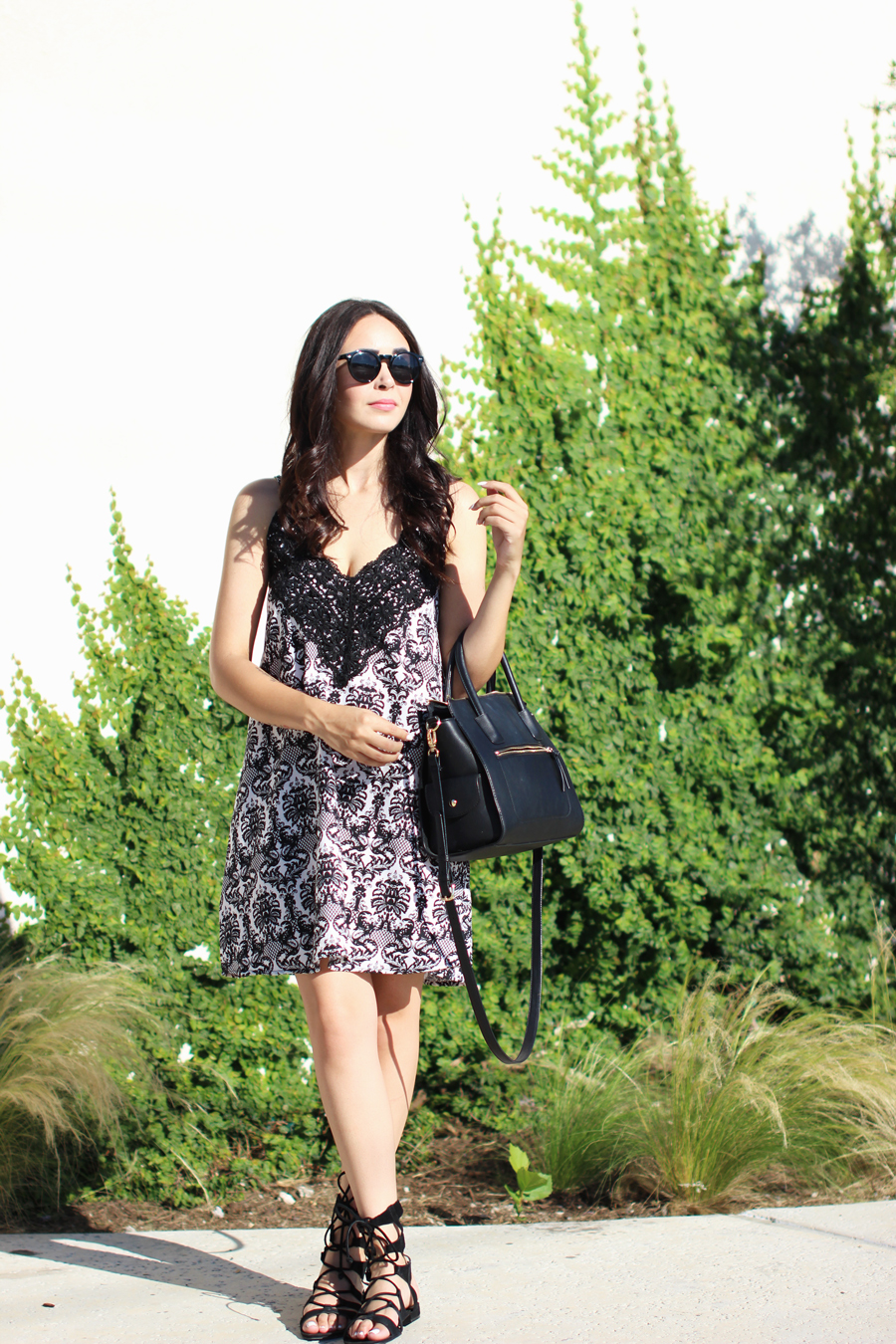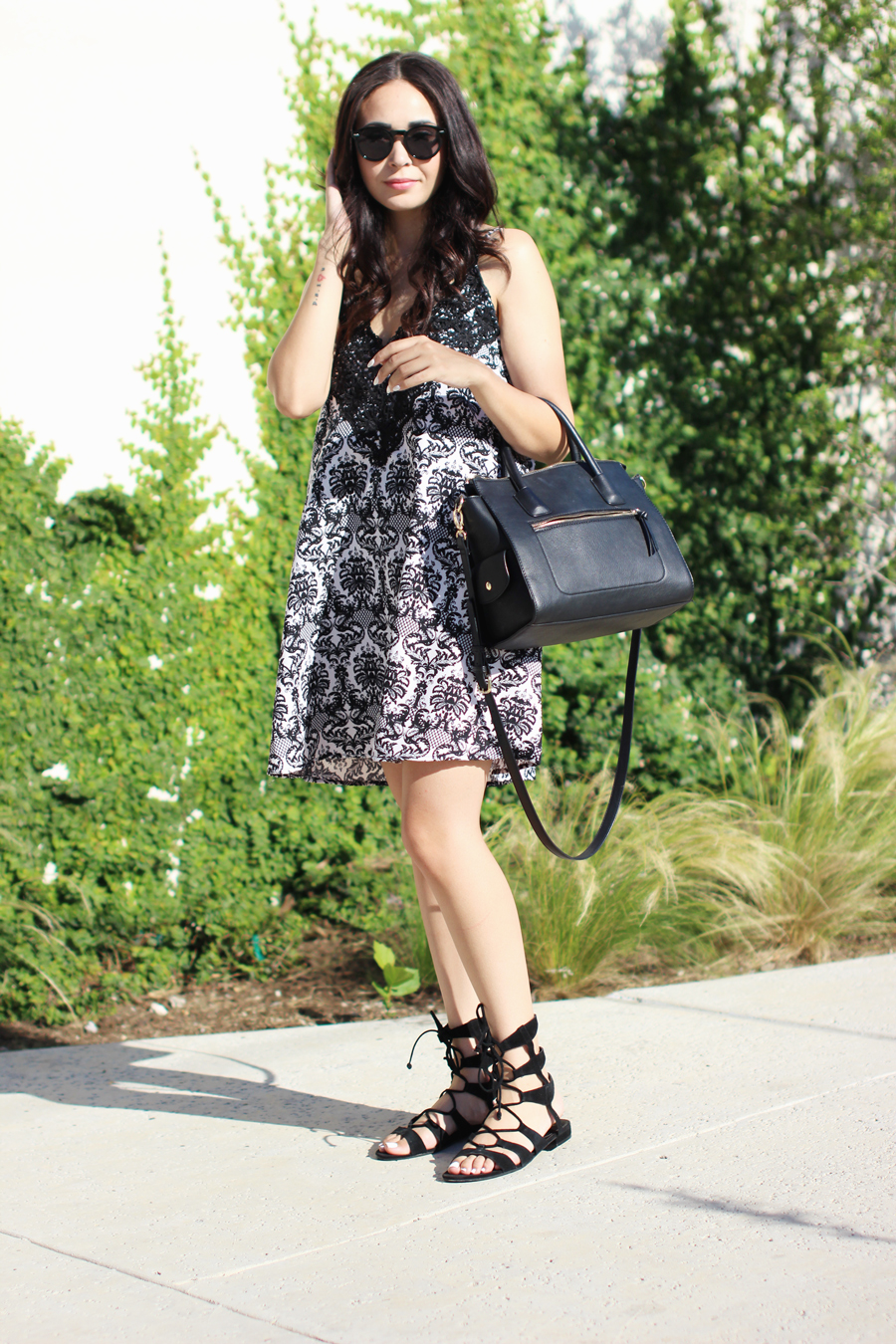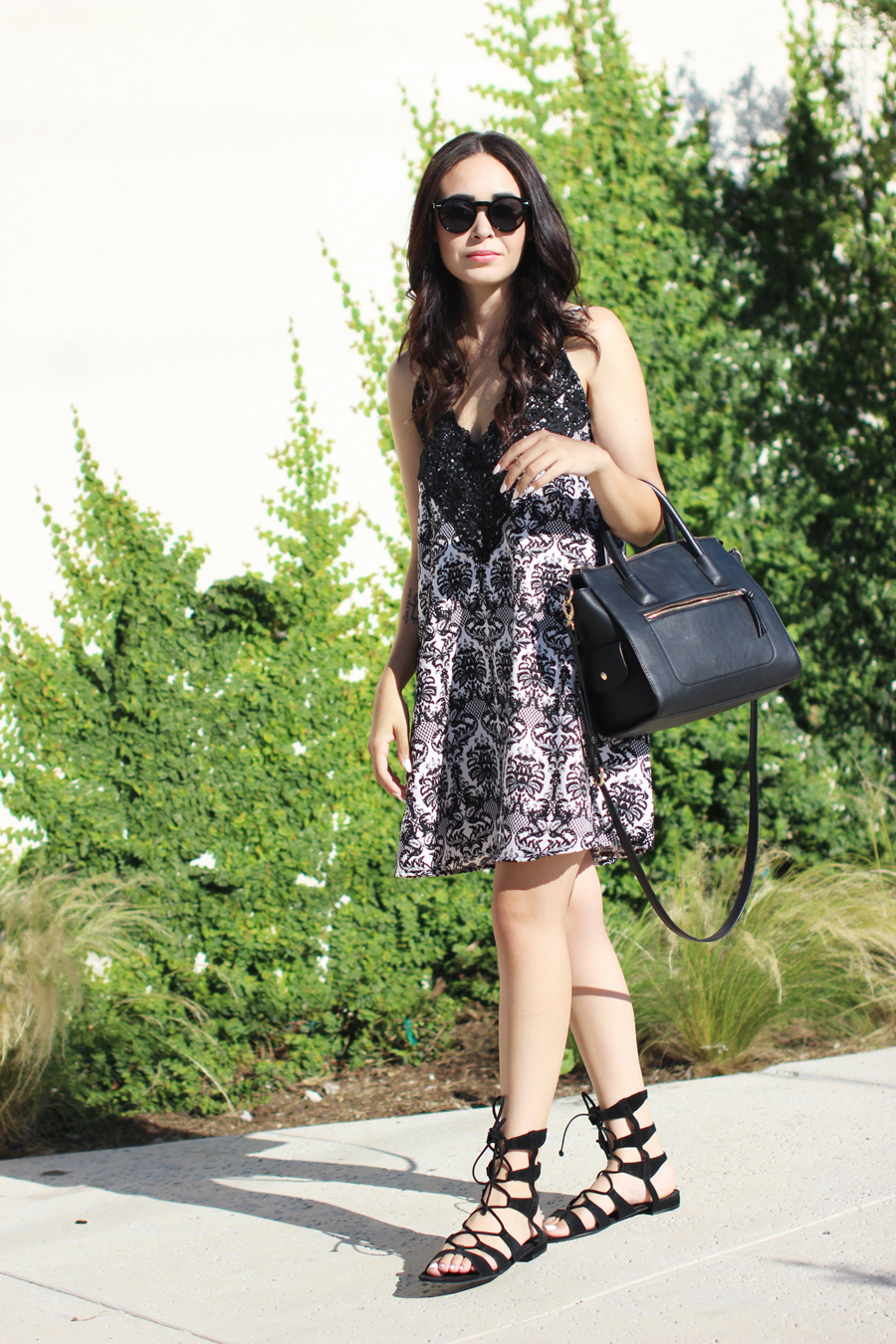 Wearing:
Dress: Pink and Silver Fashion use code "FIXIN20" for 20% off
Sandals: Public Desire
Bag: H&M, similar 
Sunnies: Forever 21
Xx Sylvia
---
Headbands of Hope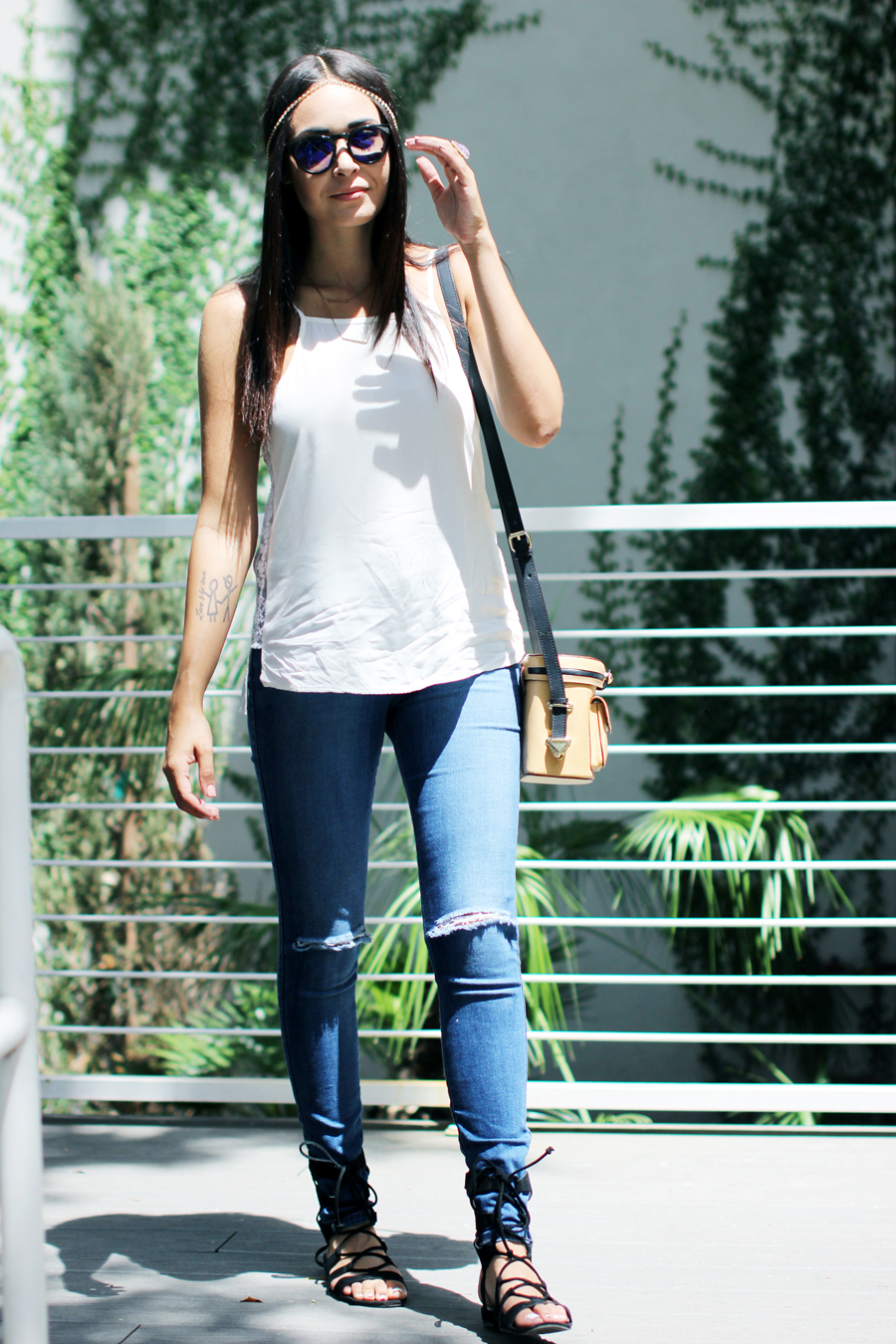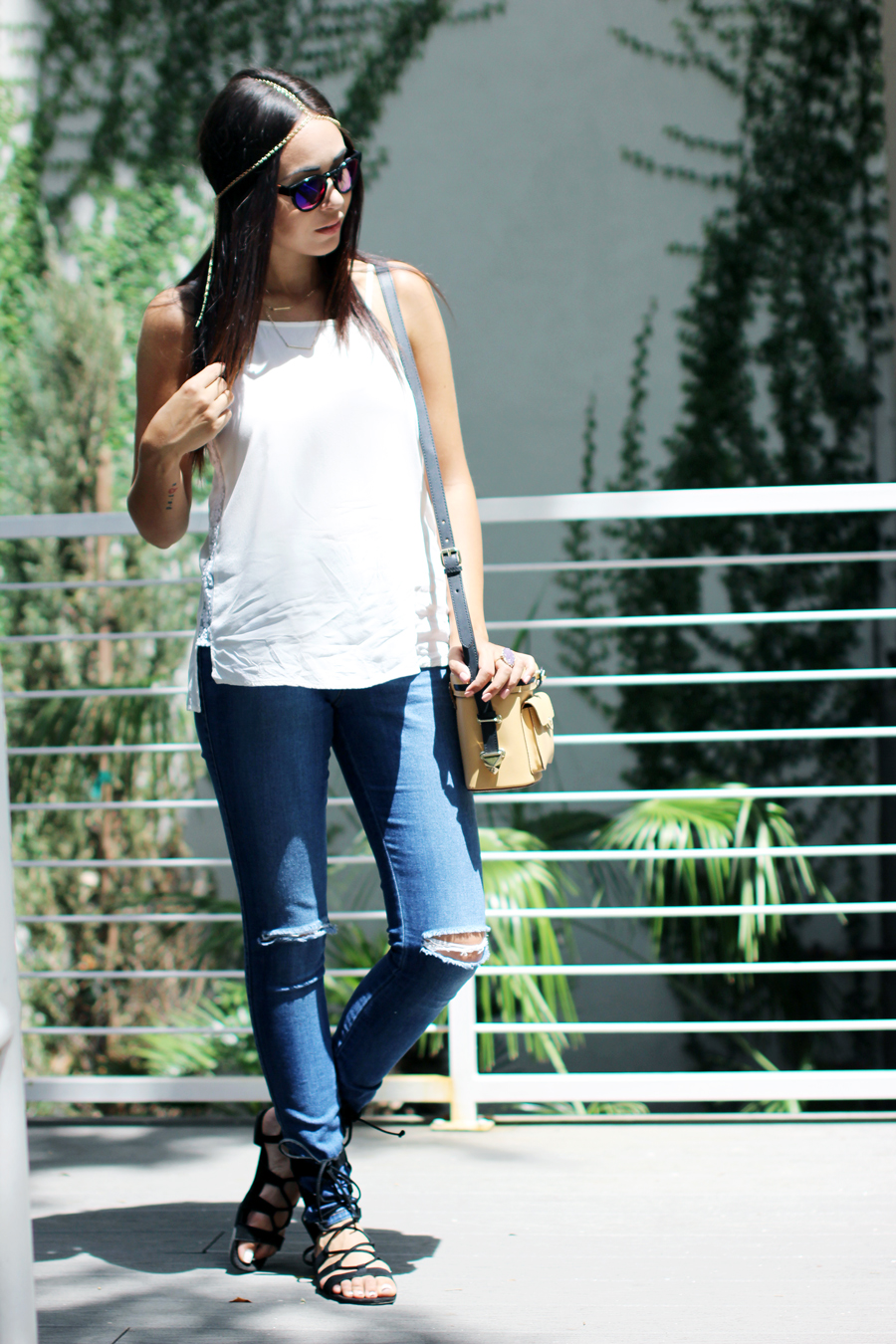 Feeling pretty can be a state of mind or even a feeling you get from the actions of another but one thing will always be true; Happy girls are the prettiest.
Giving back; volunteering or donating has humbled me beyond explanation and nothing makes me happier than shopping for a cause. Brands that center around philanthropic causes have always caught my eye and warmed my heart. Today I've partnered with Headbands of Hope to help bring a little more awareness to all of the great work they've been doing since 2012. Started by Jessica Ekstrom while she was still a junior in college after an internship motivated her to help "give those girls a piece of the femininity that cancer stole away", she started with just eight headband styles. With an business plan similar to TOMS or Warby Parker's one-for-one model, Headbands of Hope gives a headband for every headband purchased. In just four short years they have donated headbands to children battling cancer in every children's hospital in America and with our help they can continue their mission. Please take a minute to check out their site, with over 200 different styles there's literally something for everyone. I chose this Gold Strand Headdress and am completely in love with its chicness plus I get the satisfaction of knowing that my purchases will also benefit a little girl or little boy battling cancer.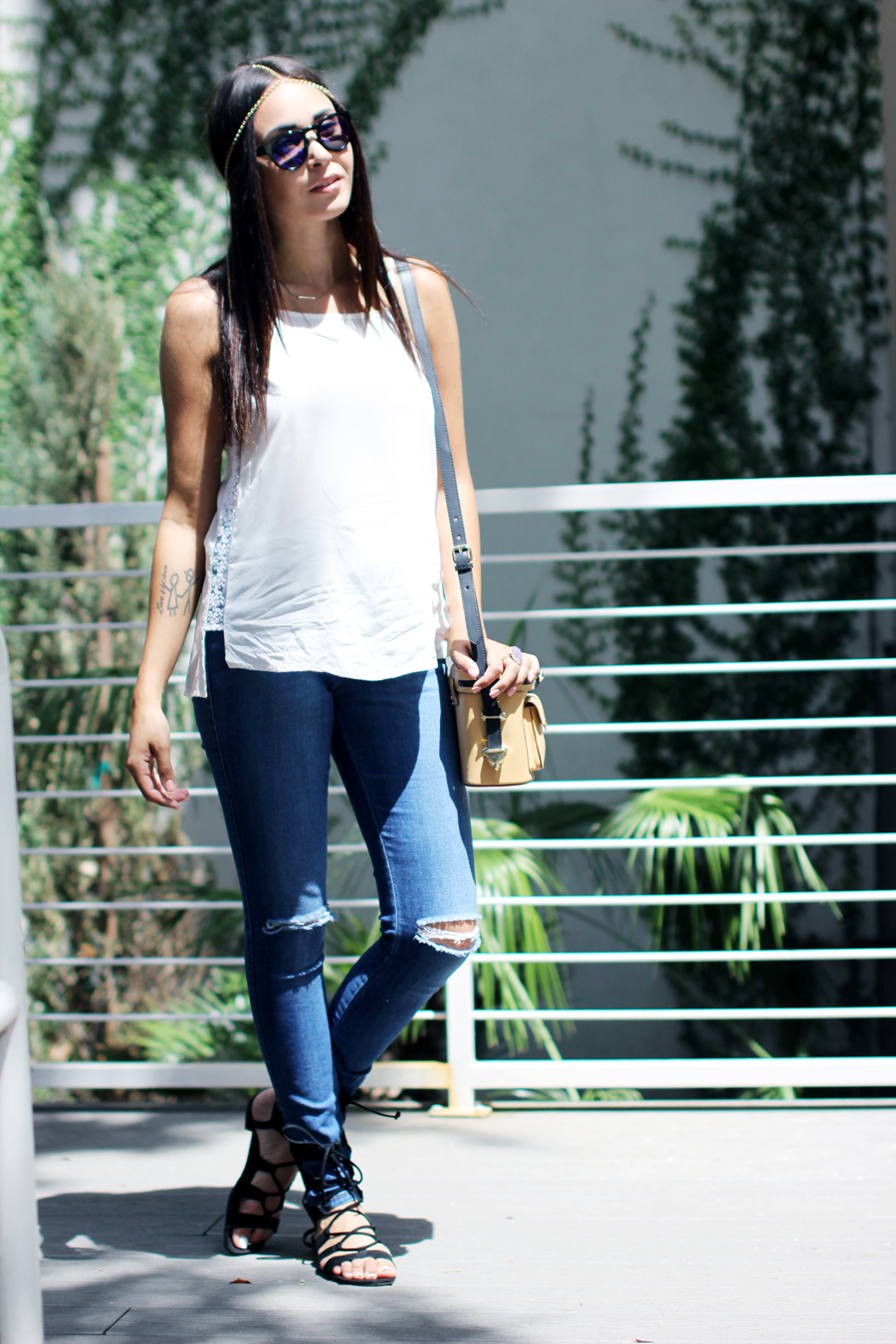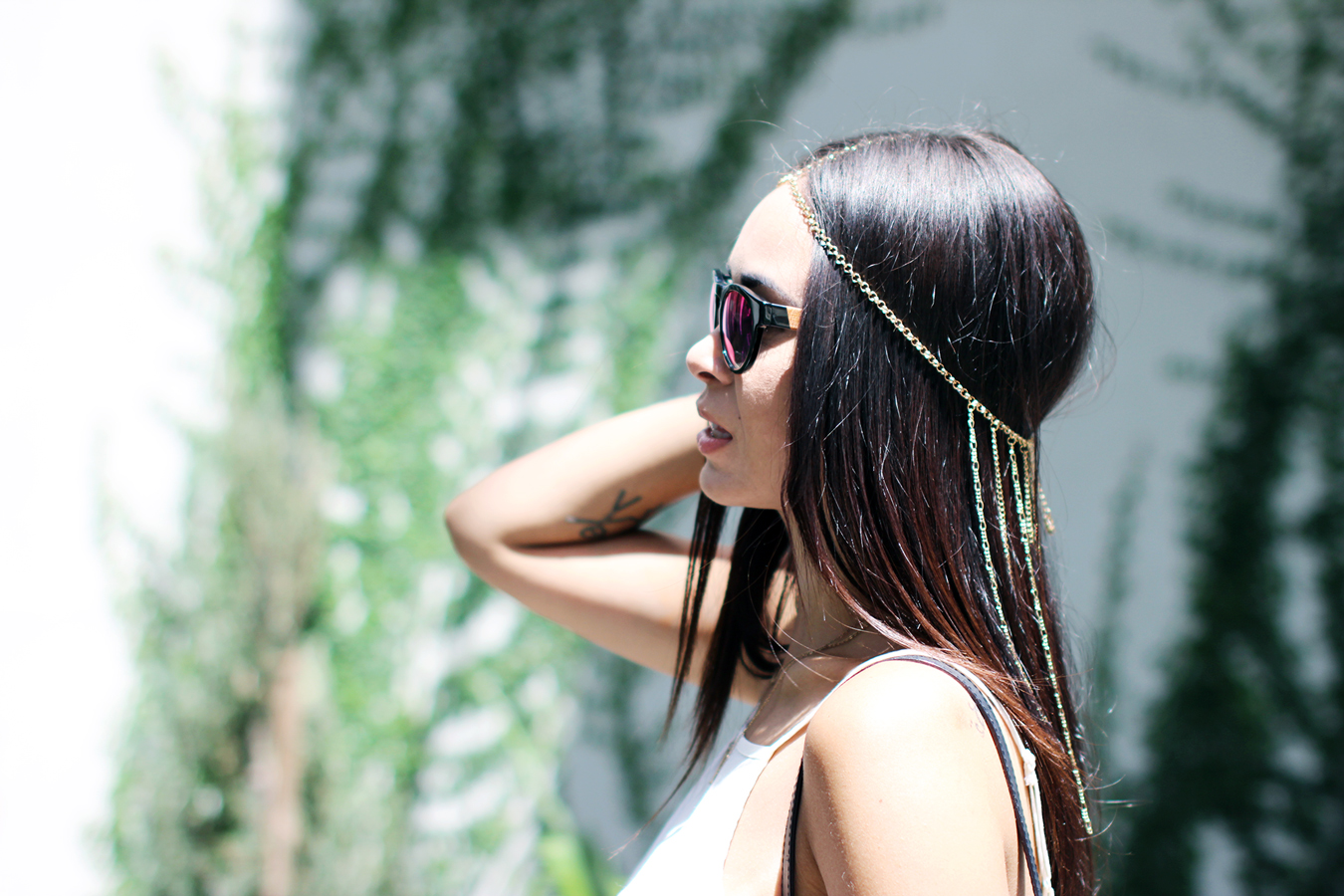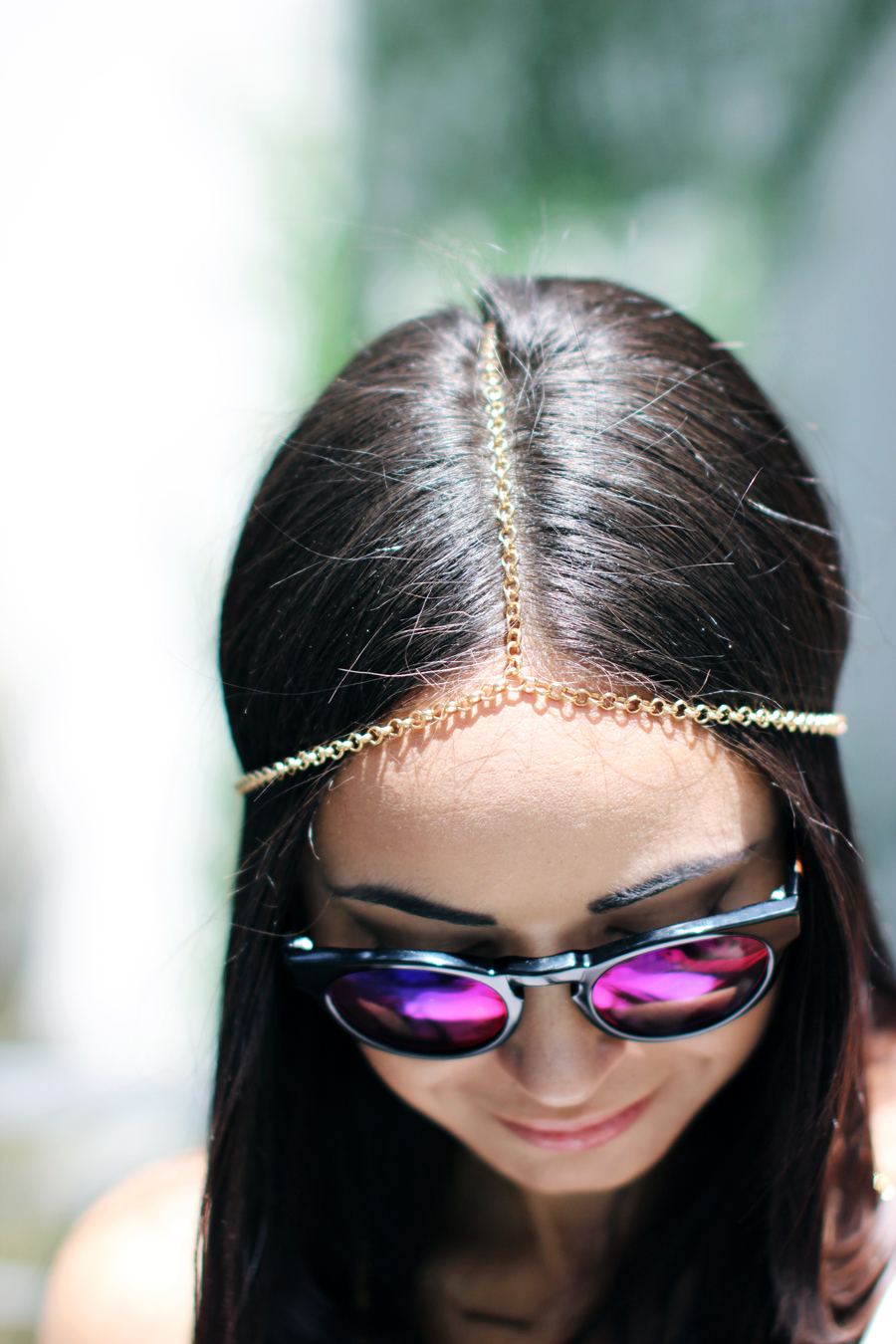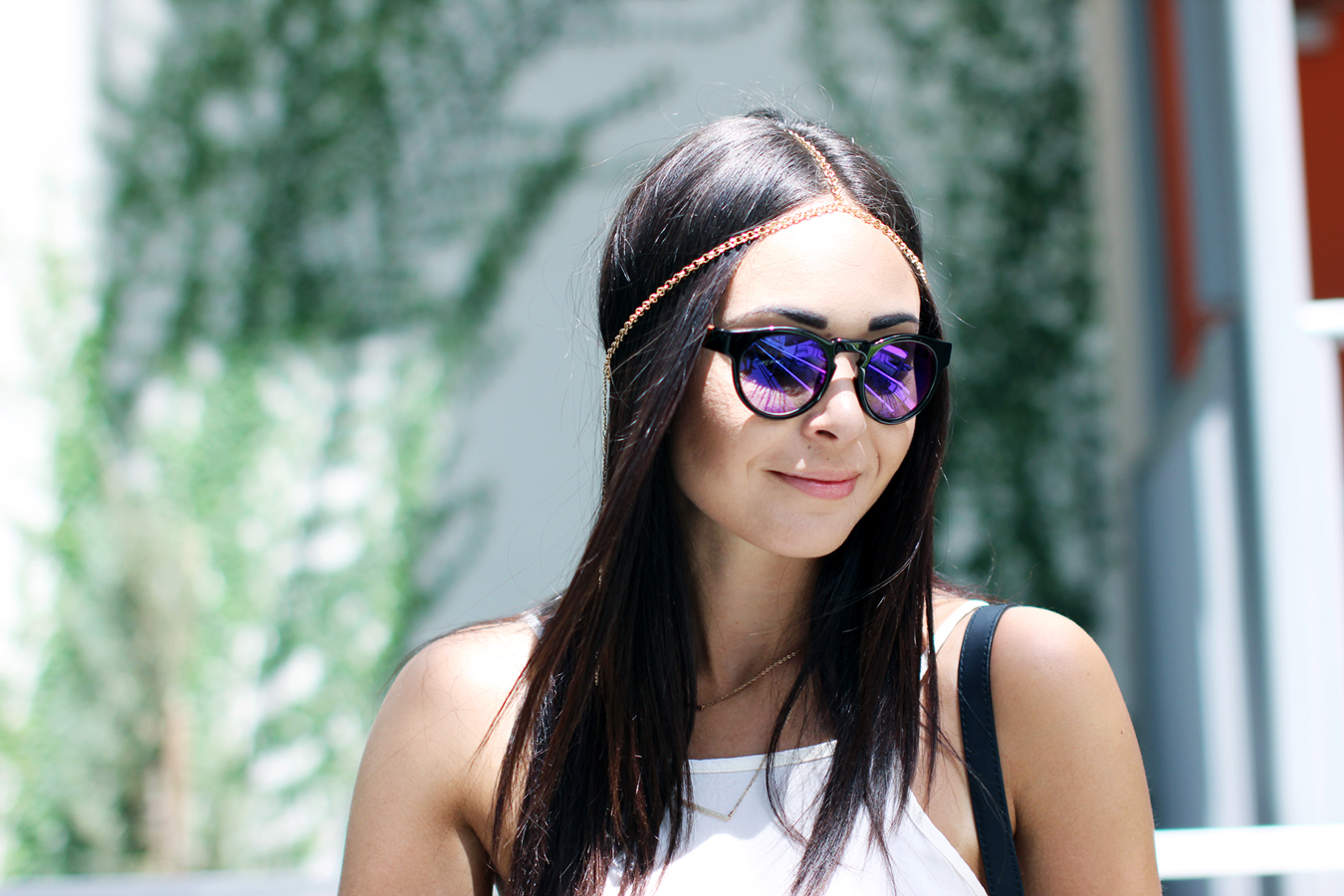 Wearing
Headband: Gold Strand Headdress c/o Headbands of Hope
Sunglasses: Westward Leaning 'Voyager' c/o Ditto use code FIXINTOTHRILL for your first month free
Top: similar
Jeans: Harley Slit c/o Shop Tobi
Bag: Rebecca Minkoff
Necklace: Shopbop
Ring: c/o Rifle & Radford
Shoes: similar here & here and these are under $25
Xx Sylvia
Big thanks to Headbands of Hope for gifting me this headband and the opportunity to share their story.
---
Florals? For Spring? Groundbreaking.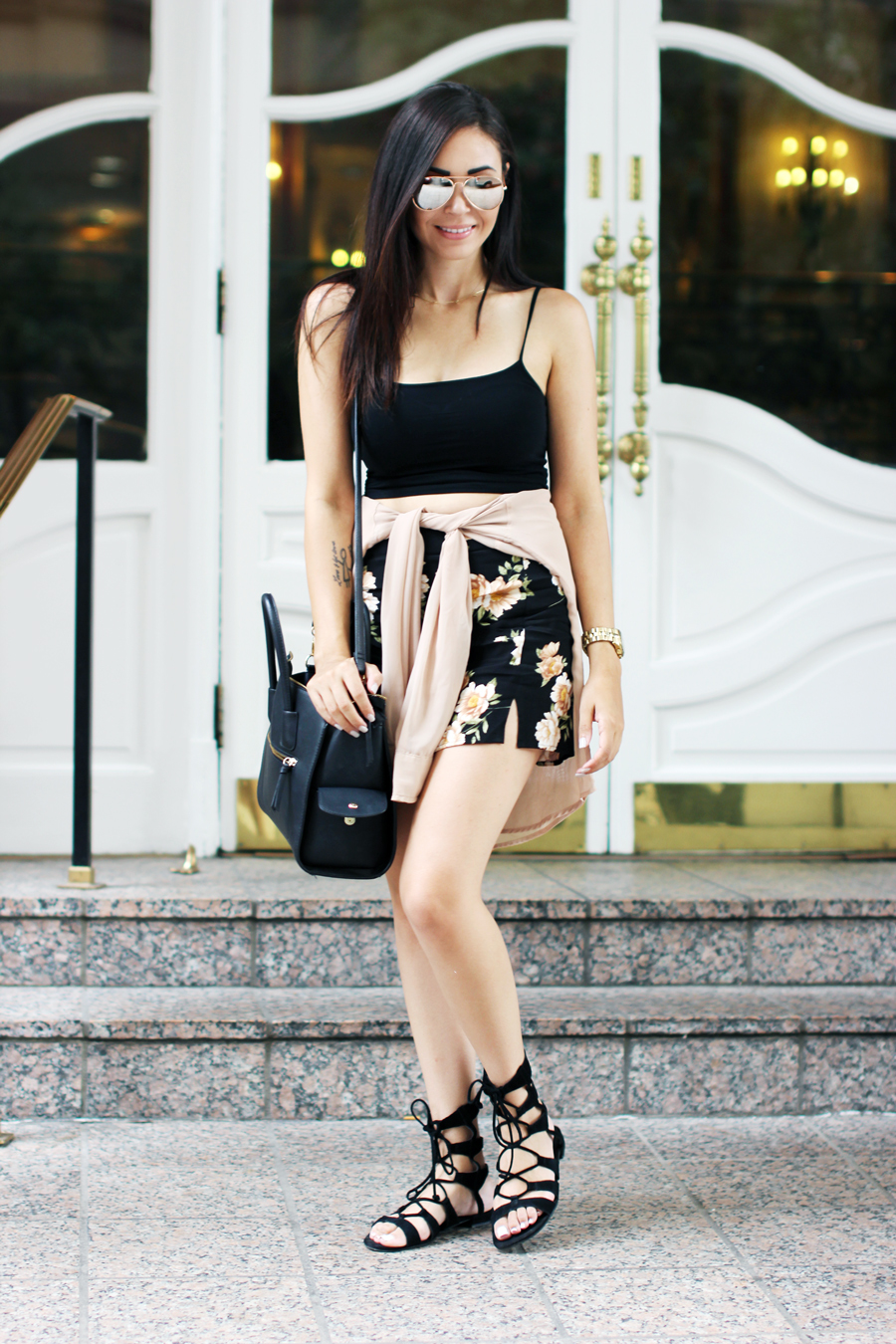 You guys, this entire look (minus the bag) is under $100, I linked all of the products below! I'm seriously obsessed with this little floral skirt I grabbed from Forever 21, it was under $15 and the print is just perfect! Plus this tank is $10 or 2 for $18!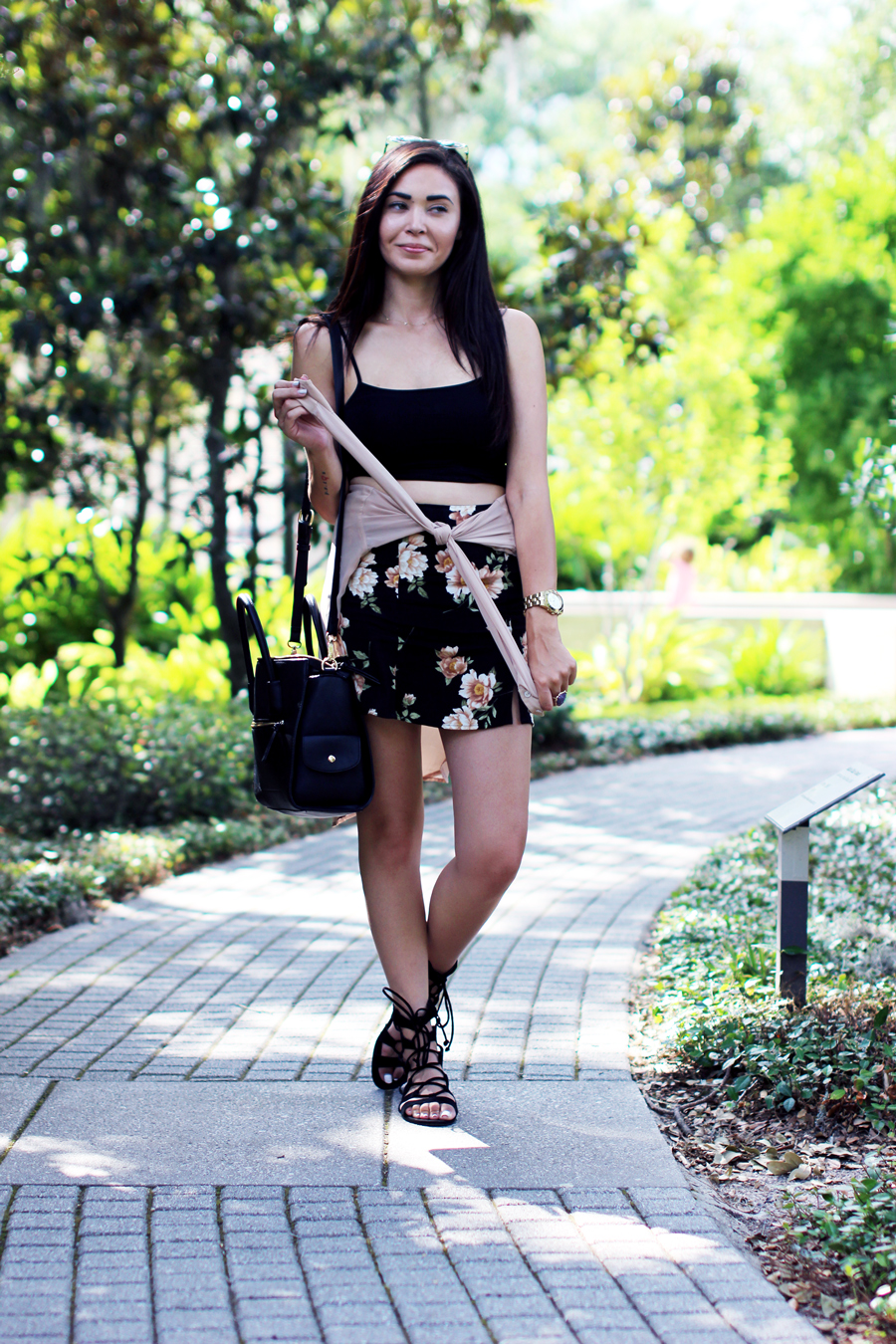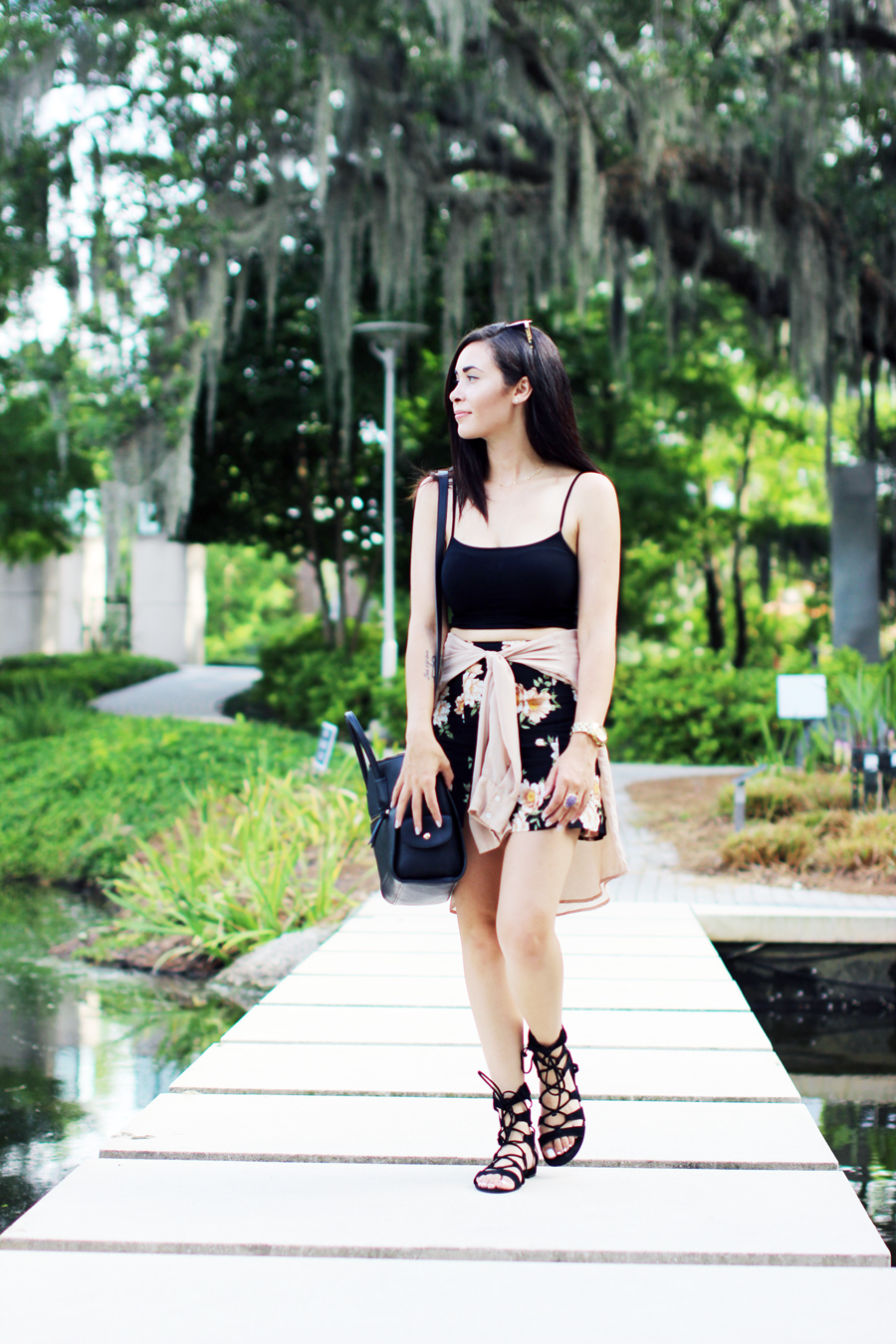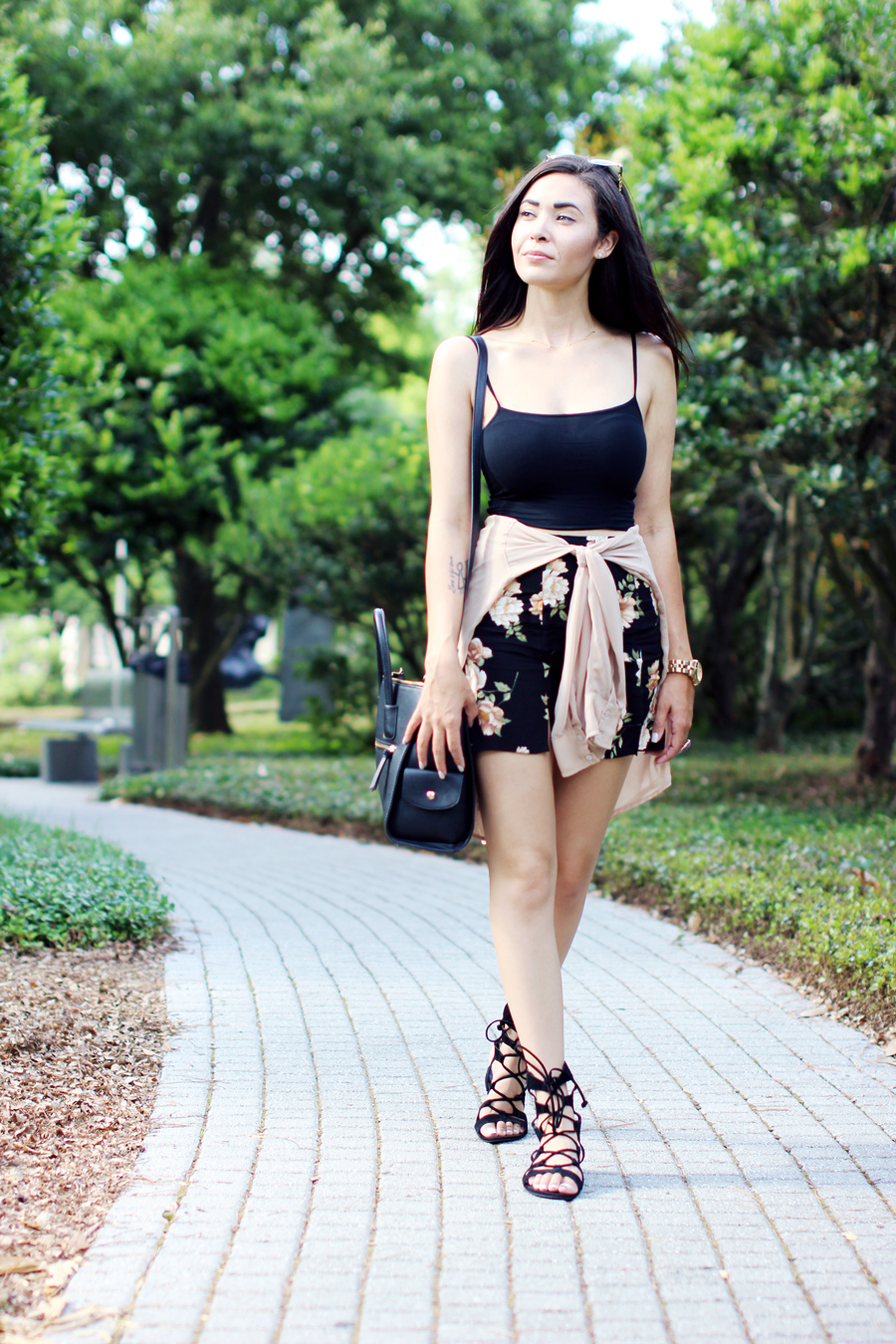 Wearing:
Top: Nordstrom
Skirt: Forever 21
Blouse: American Apparel, similar
Sandals: similar here & here
Bag: H&M, similar
Sunglasses: Nordstrom
Watch: Marc by Marc Jacobs
Xx Sylvia
---