Graphic Print with MNG by Mango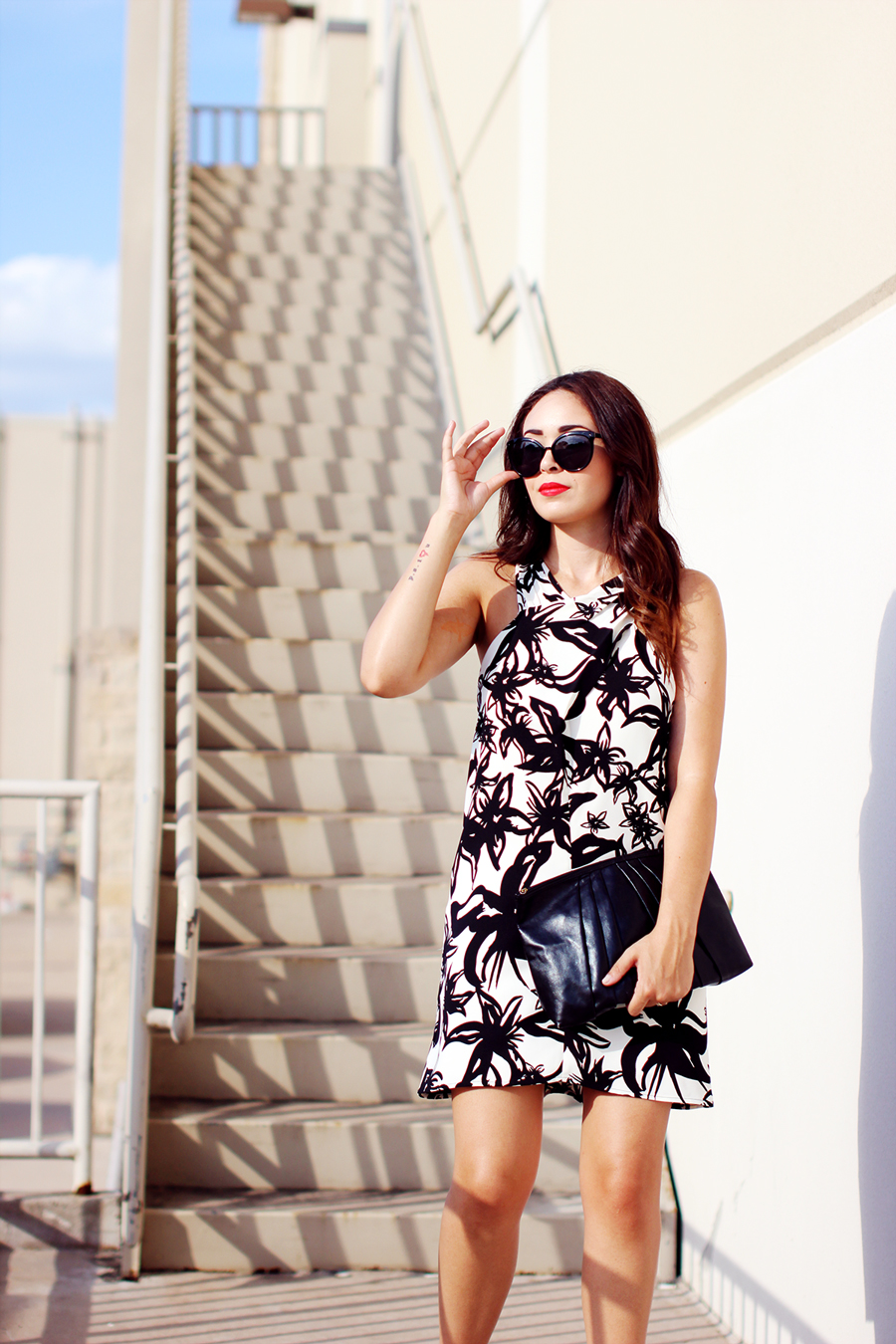 Can we take a second to talk about the power of a great print? A great printed piece can take your outfit from blah to hoorah, up the fun factor a bit, create some visual interest, make you consider shapes you wouldn't normally, grab your eye from across the room and certainly make you forget why you walked into a store to begin with. Ok, maybe that last one is just me because that's exactly what happened when I saw this little number.
So quick story, I had been talking all day about how I absolutely needed a new Nars Velvet Matte lip pencil because I had worn my red one all out and I prefer it over all of my other reds currently. It's summer y'all, you gotta have that go to red in stock at all times so I was having a mini freak out. You guys understand. Anywho, the JCPenney down the street from my house has a little Sephora inside, which is just the most convenient thing ever, ever! A store within a store. I ran down to JCP fully intending on grabbing my lip pencil and nothing else, ok maybe two lip pencils, but nothing else. I walk in to the store and BOOM! In my right peripheral I catch a glimpse of a bold, chic, glam, black and white print, immediately lose focus and change my direction to angle me straight towards this dress. First one I grabbed was my size, fate. I tried it on and I'm not going to lie, the shape is a little different from dresses I usually gravitate towards but that's the power of this print, I didn't care, I needed this dress. I was sold, so before I could change my mind I walked over to the counter and bought it. Ballin. Got in my car, drove home with a smug smile on my face, the kind that is only present after scoring a super cute piece of clothing when you least expected it, walked into my house only to be hit with reality. "What colors did you get?" my boyfriend apethetically asked, looking over from his video game. SHIT!
That my friends, is the power of a great print!
Xx Sylvia
---