Summer Glam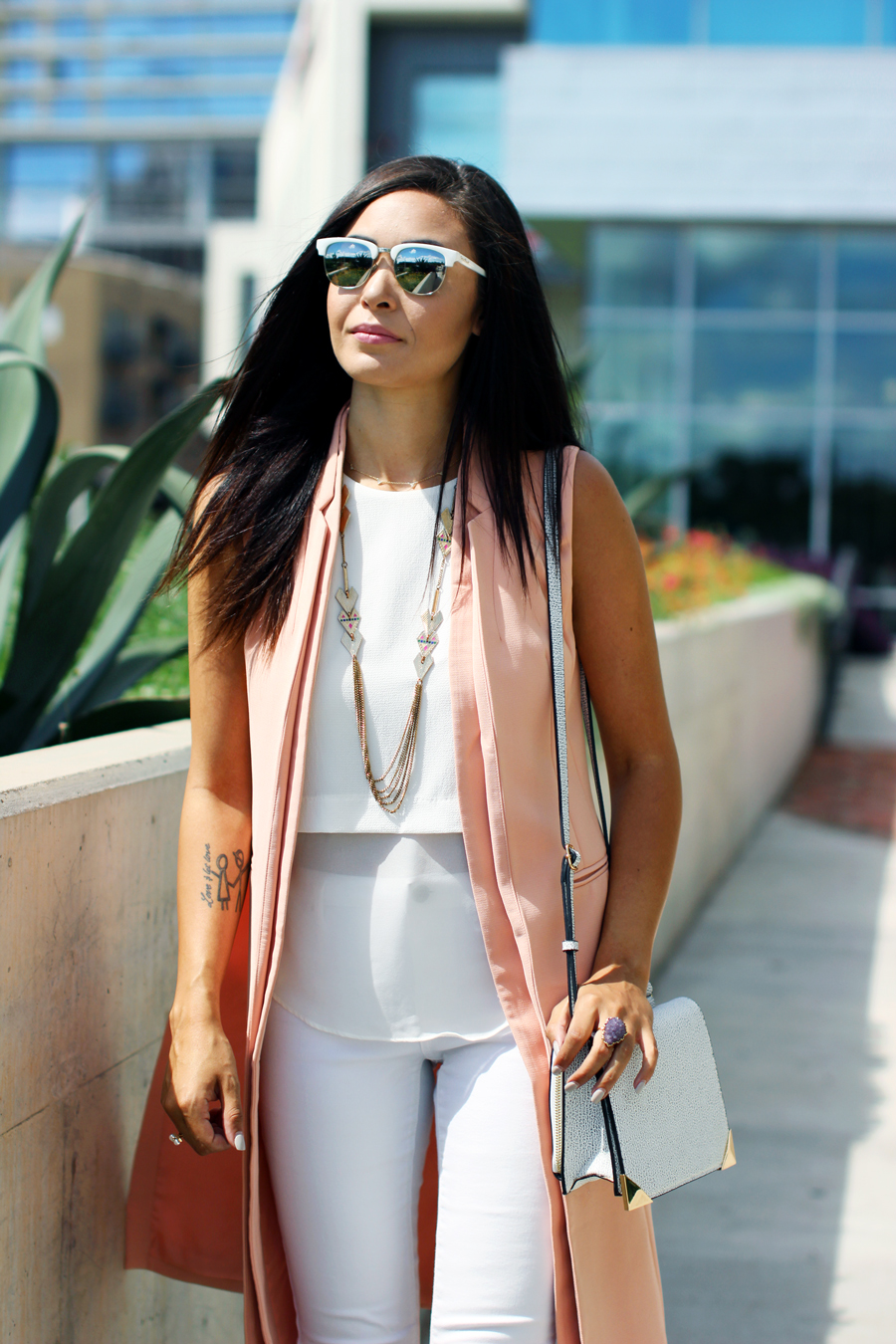 Growing up, Summer was by far my favorite season. I was always in water; pool, beaches, lakes- you name it, I was probably swimming in it. Nowadays, it's probably a toss up between Fall and Spring, Summer is just too hot in Texas and I don't have as much time to swim. Not to mention, it gets really hard to dress cute when your every instinct is telling you to remove as many layers as possible. Finding lightweight, breezy but still chic pieces is key.
If you're like me at all you love a good layered outfit; reaching for a blazer or cape just completes a look for you. This is where vests come in, having that extra layer without the extra warmth gives you that "complete" outfit without much added fabric. I'm especially a fan of vests in the longer variety like this beauty from The Lily James Collection. I prefer longer length vests for a few reasons:
It covers your butt. This is great if you like to wear leggings or jeans without pockets on the butt which aren't always the most flattering.
Helps keep dresses in place- lately the wind in Austin has given me reason to believe we may have a right to the title "The Windy City", watch out Chicago! Having this extra, longer layer over your dress really helps it from flying up any time the wind blows, saving you from unwanted Marilyn moments
The tunic length is just chic as hell, I even have a couple white styles and really love this olive cargo one too!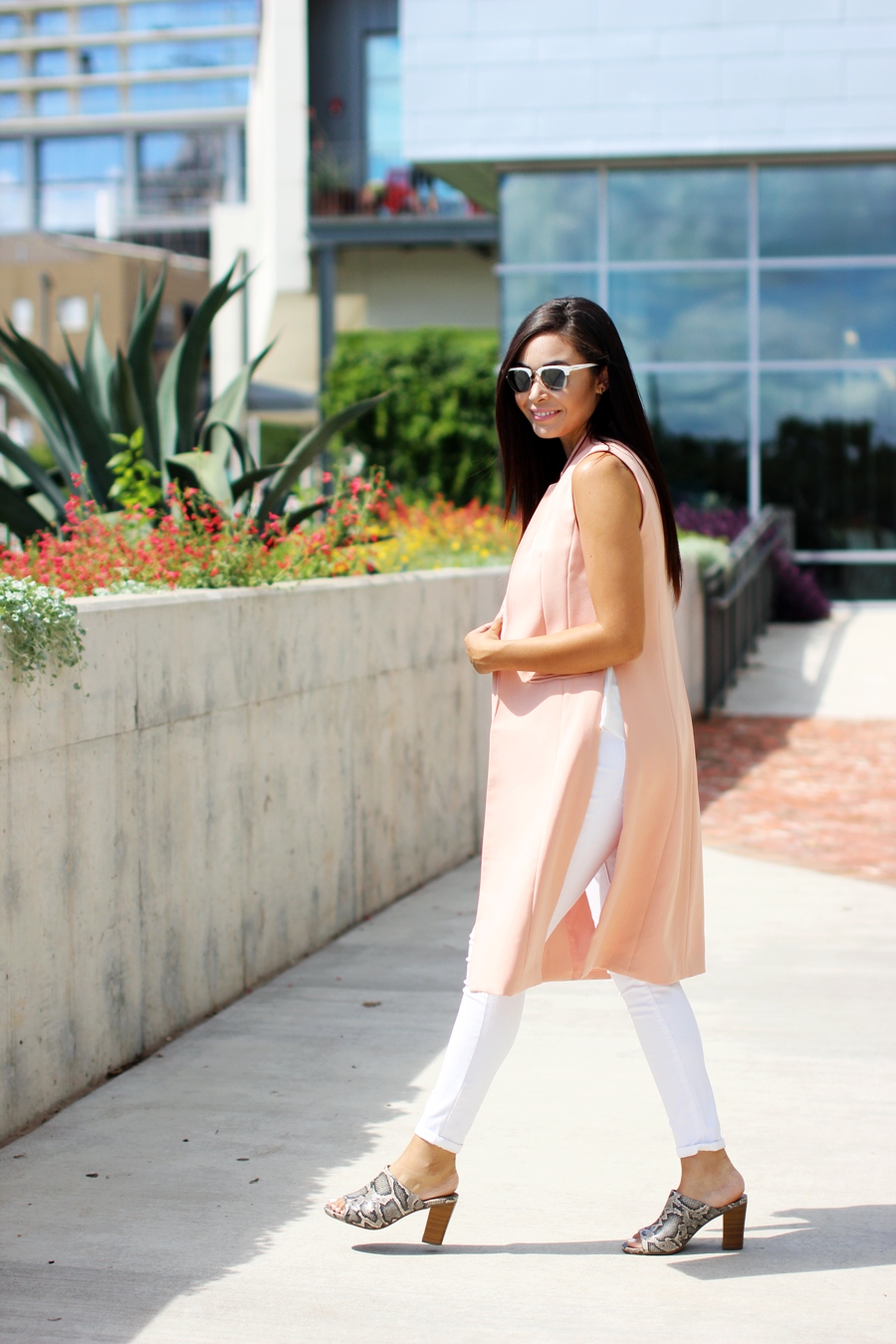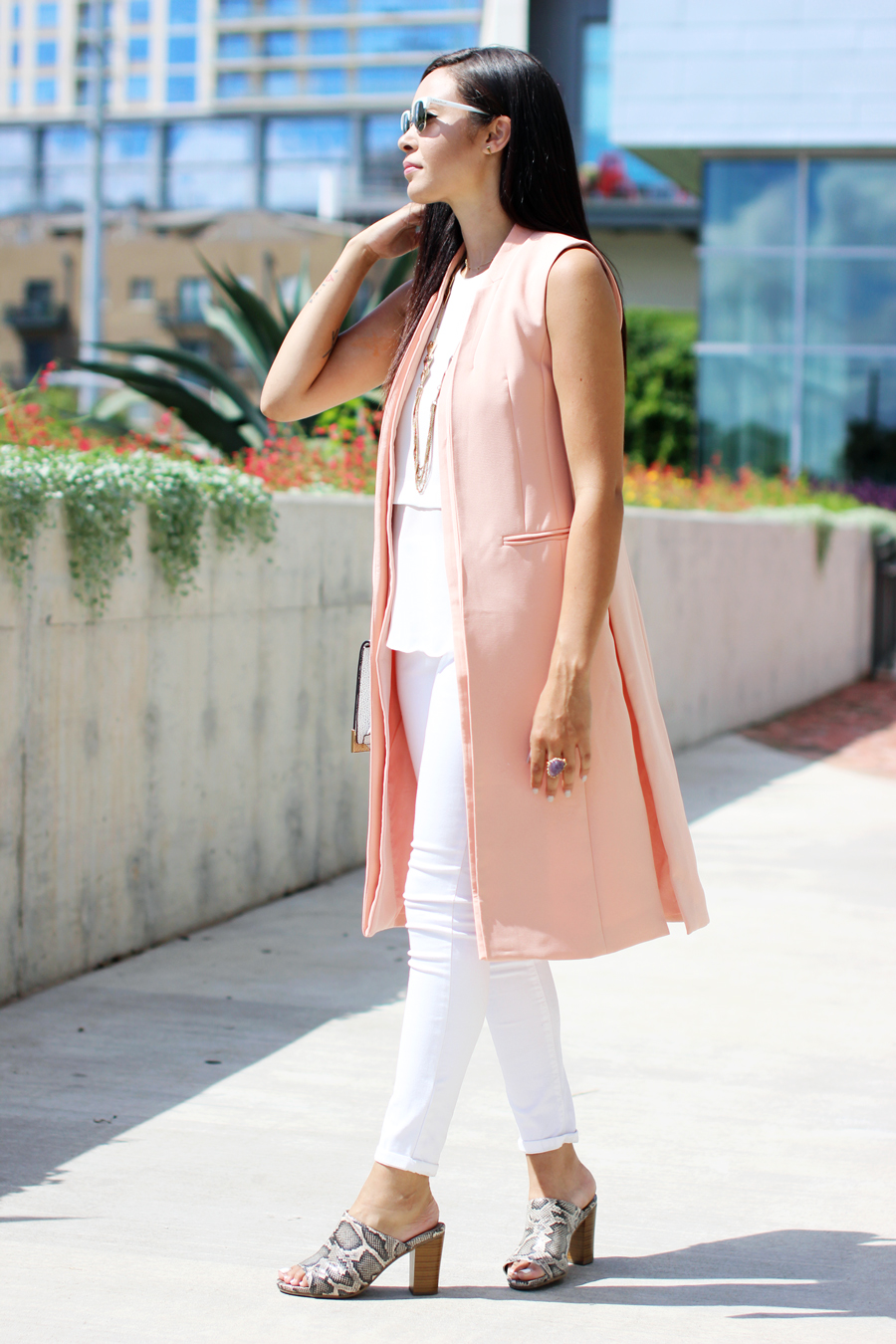 Blush and white couldn't be more "of the moment" and this darling color combo has quickly become a go-to for me. Paired with the neutral colors of my snakeskin mules and cross body bag this vest gets to be the star of the show.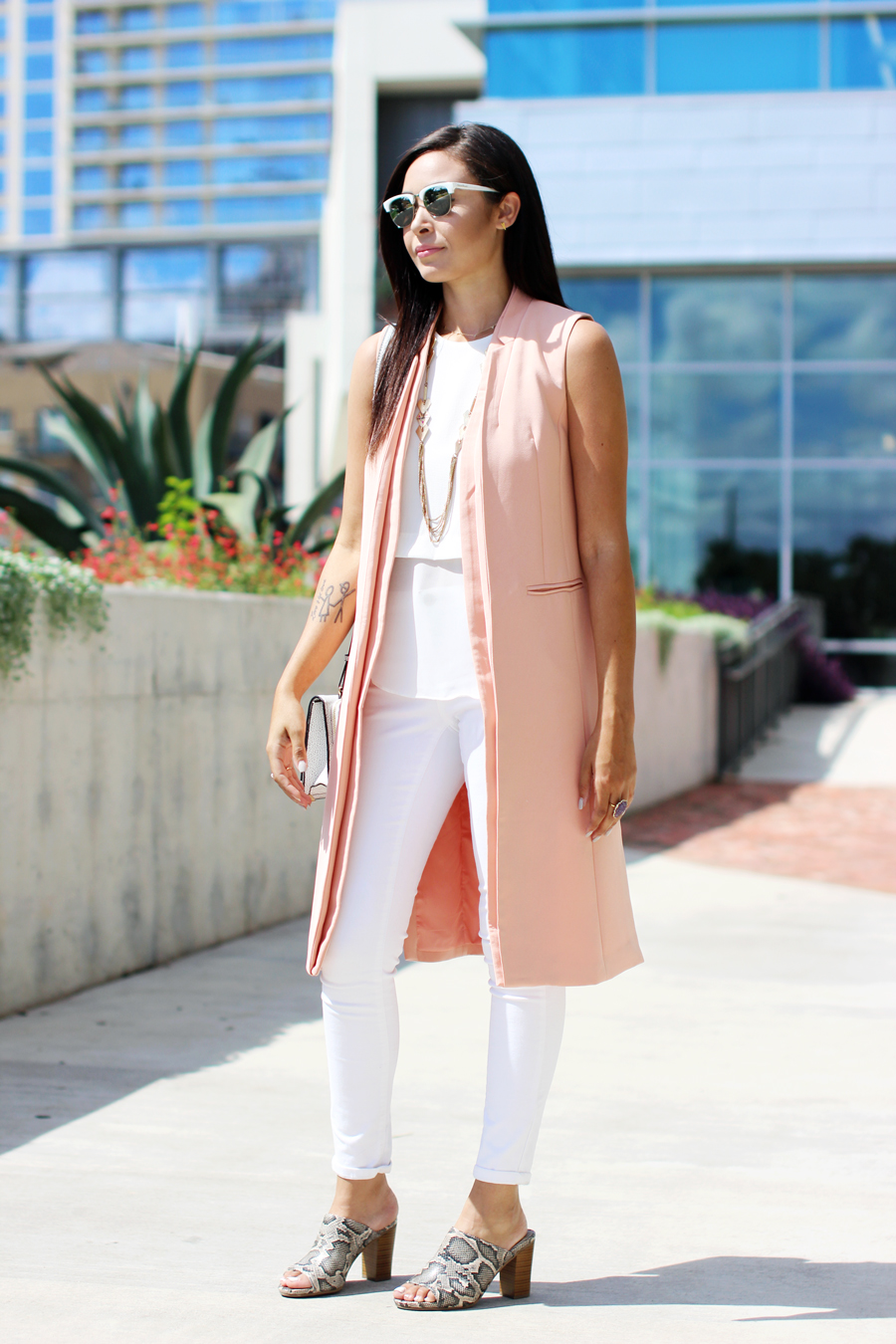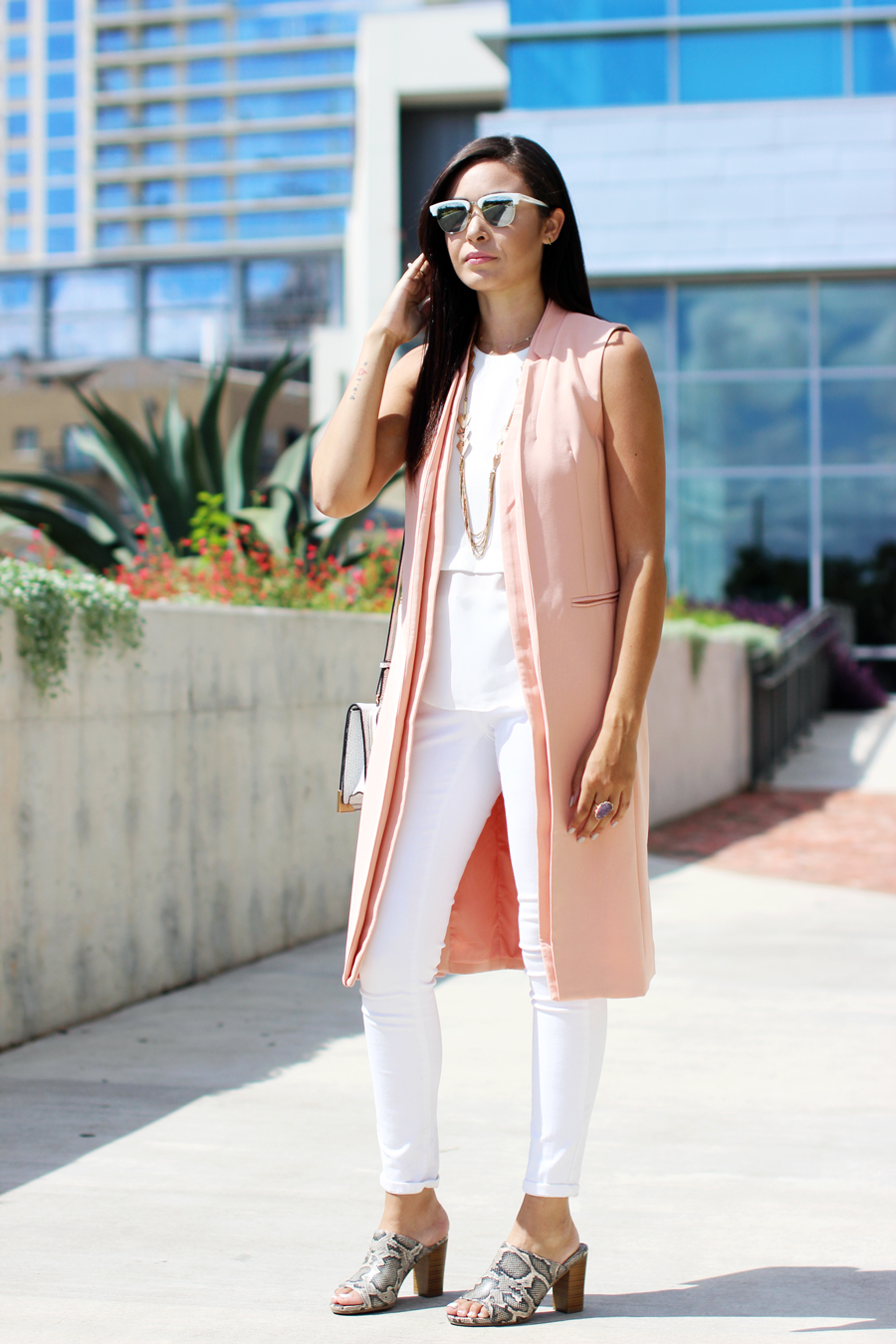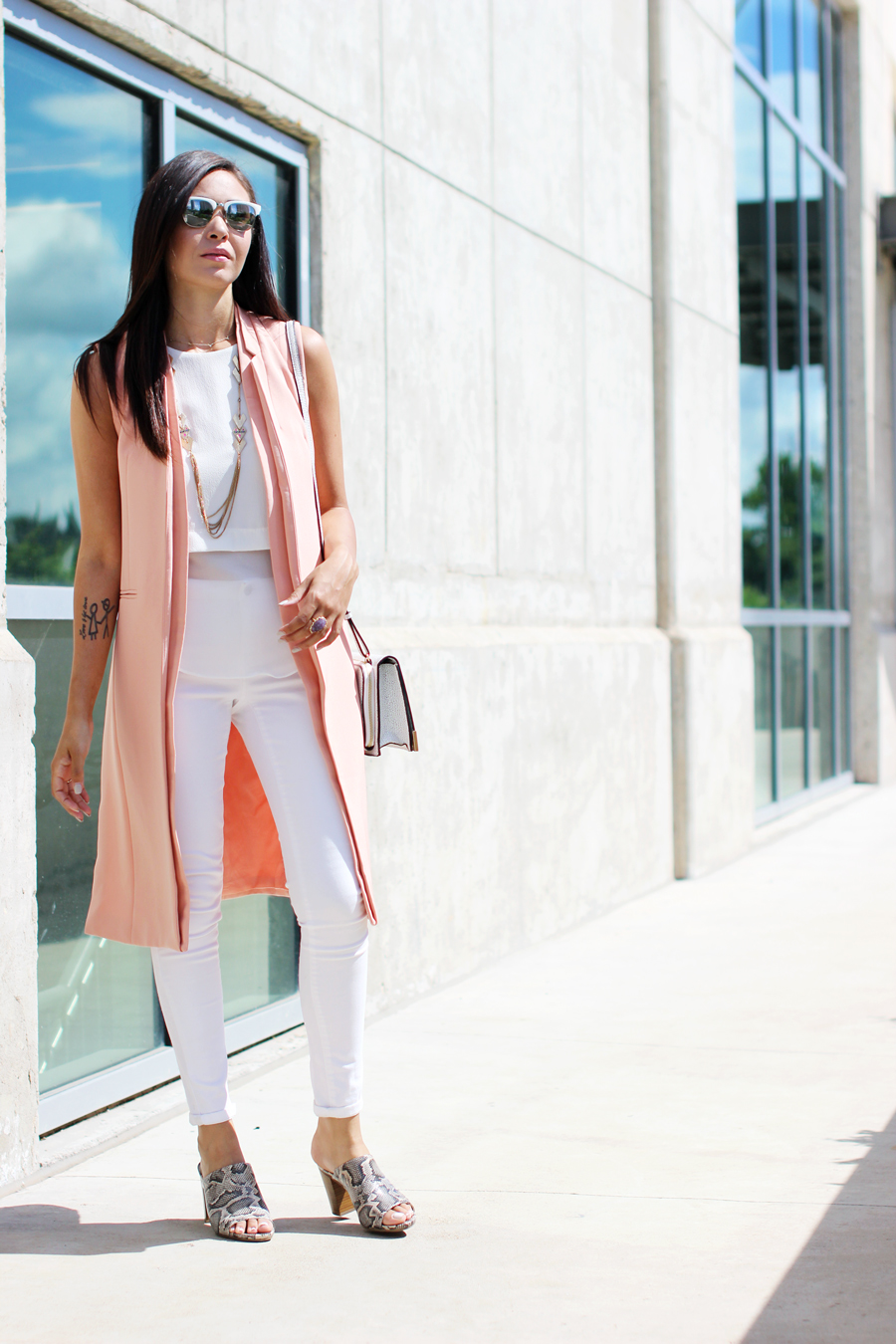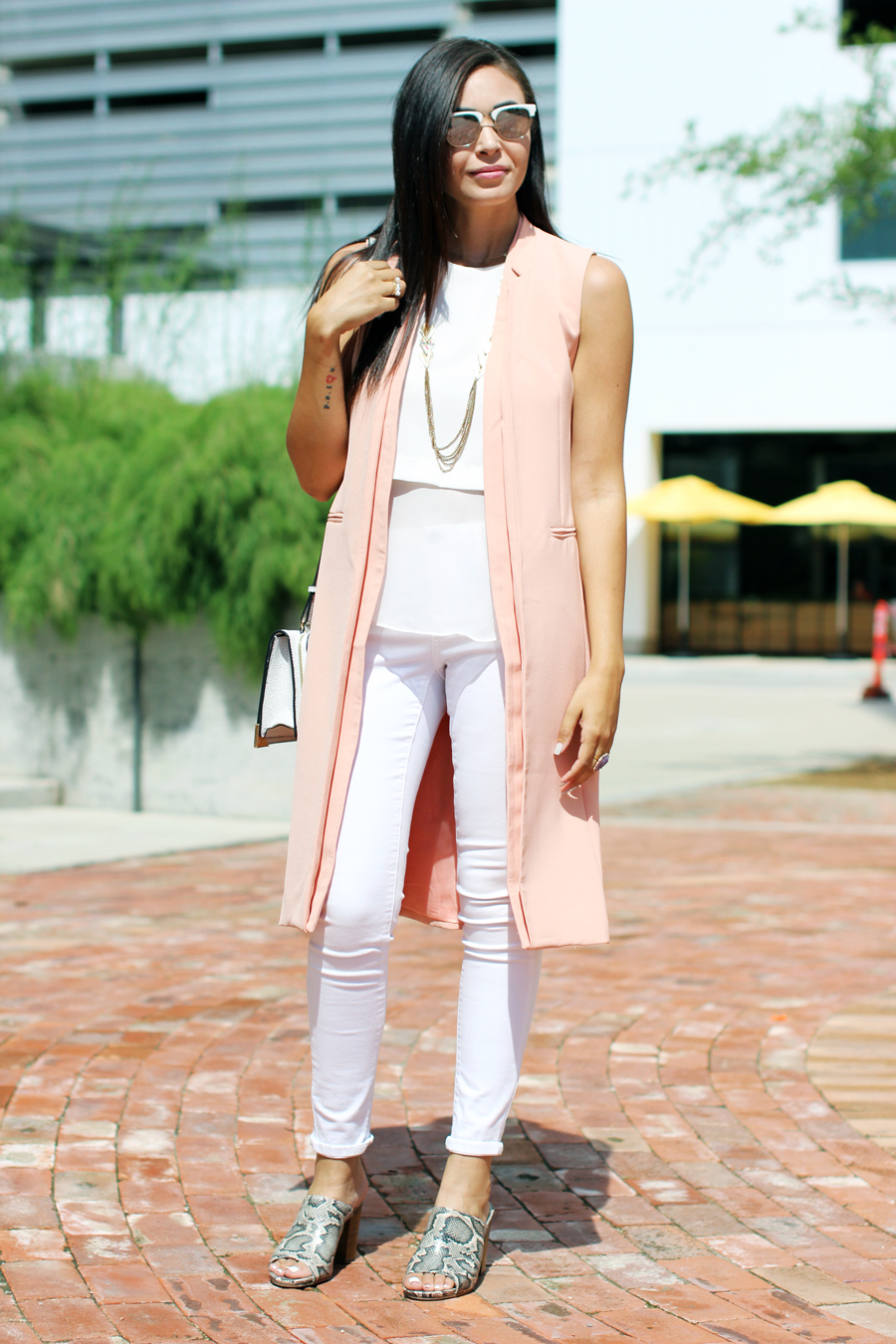 Wearing
Vest: Megan Vest c/o The Lily James Collection use code "SYLVIA10"
Top: Double Play top c/o Worn & Raised
Jeans: Similar, SUPER cheap & I just bought these & am obsessed!!
Mules: similar & I saw these at the mall the other day & haven't stopped dreaming about them!
Earrings: Nordstrom
Purse: Coco Foldover Crossbody bag c/o Melie Bianco
Ring: Amethyst Geode Cocktail ring c/o Rifle & Radford
Sunglasses: Cole Haan
Xx Sylvia
*some of the items were gifted to me but all opinions are my own.
---