Oh Say Can You Style…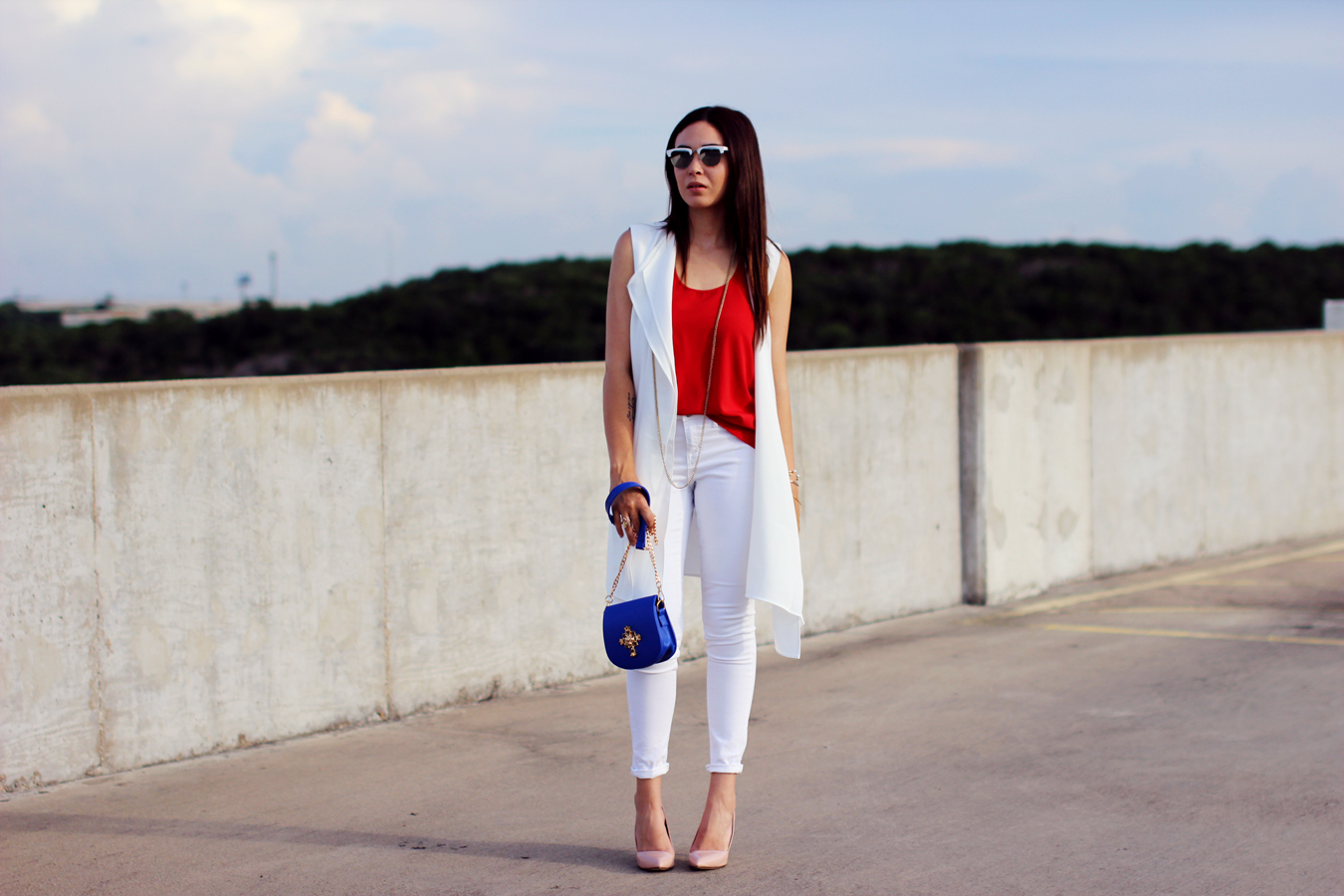 A fourth of July outfit that isn't too kitschy?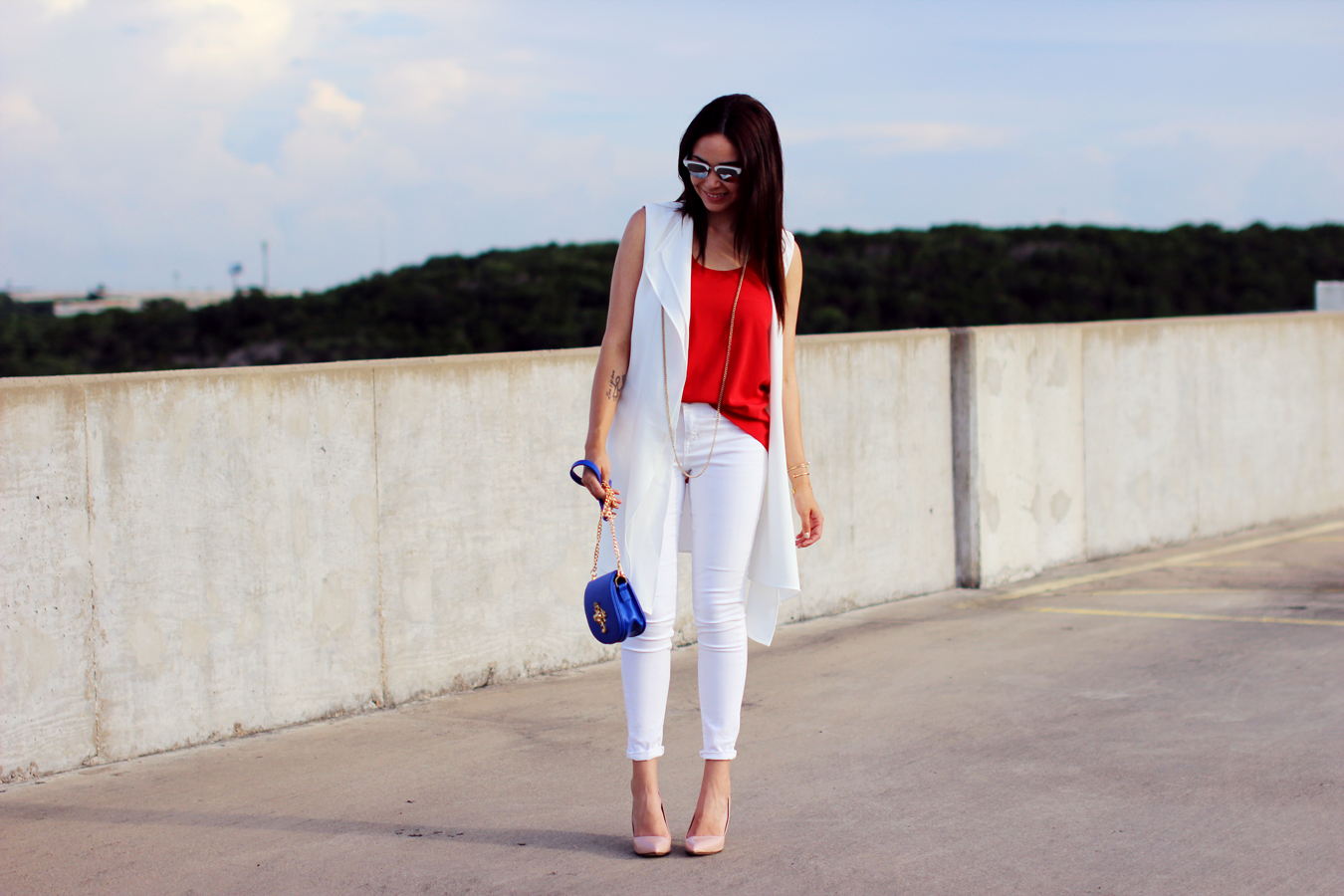 That's always the question, am I right?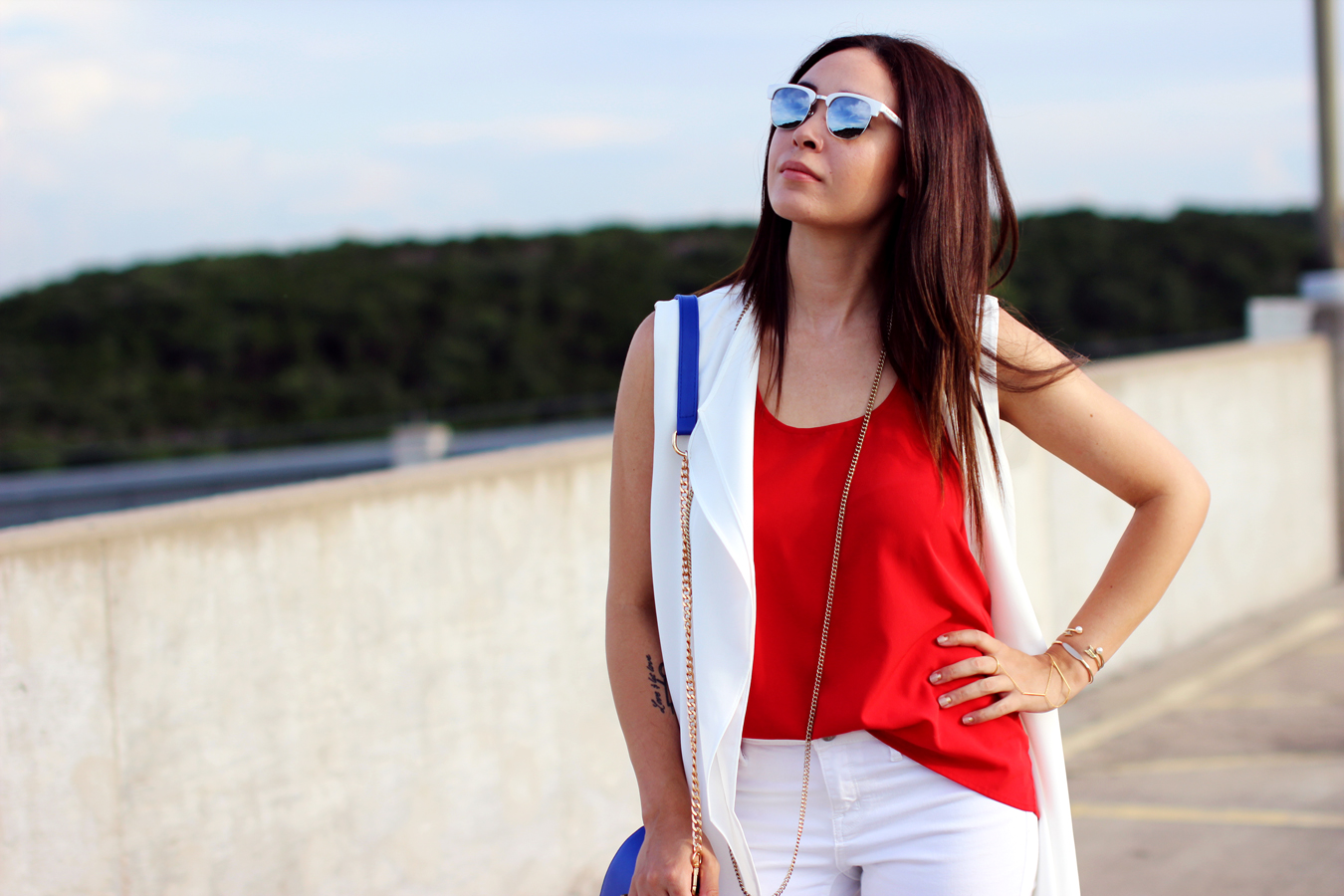 There are always those times when I want to dress within the color scheme of a specific holiday or theme but without looking like I'm wearing a costume or rather while still looking fashionable. The fourth of July is no exception.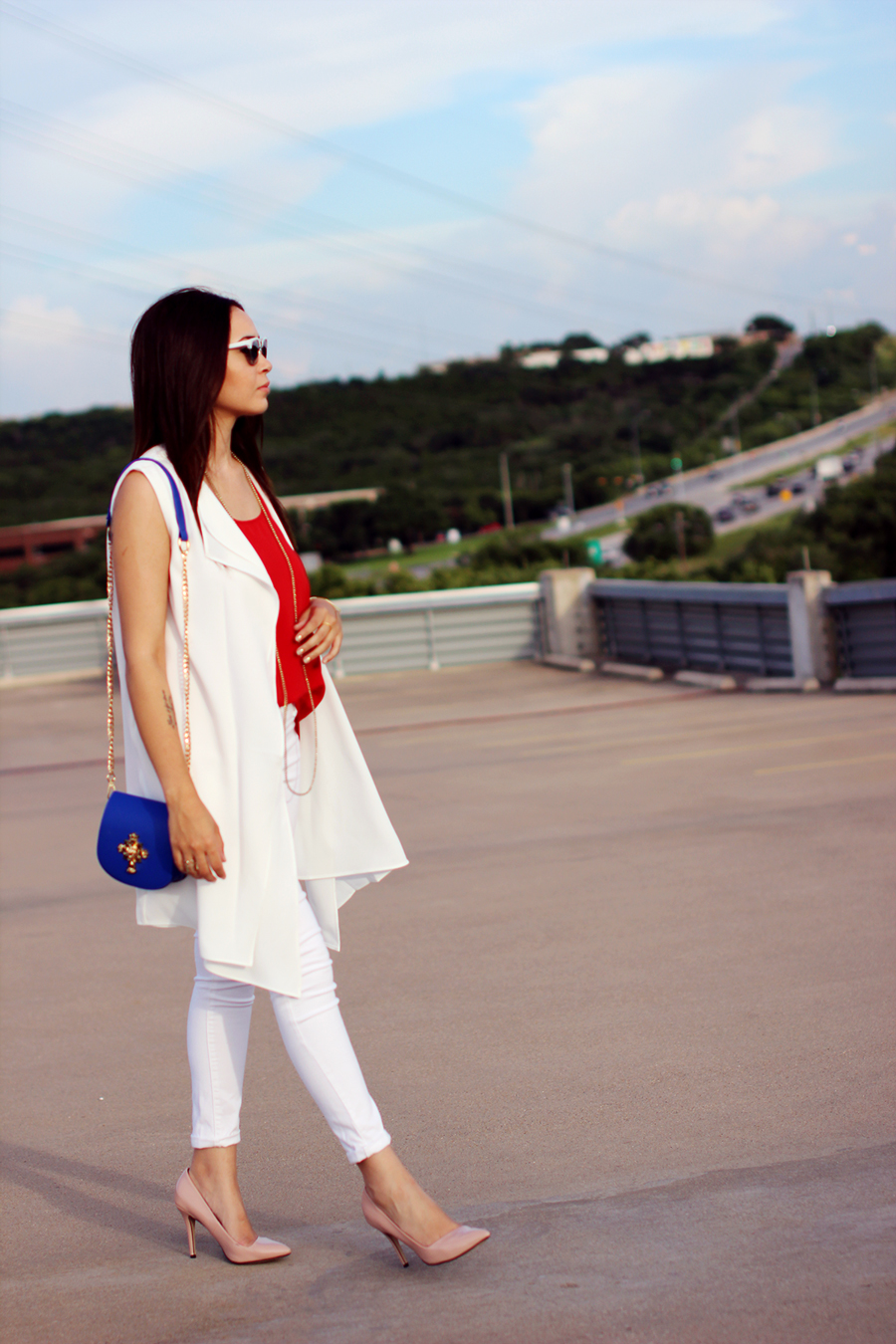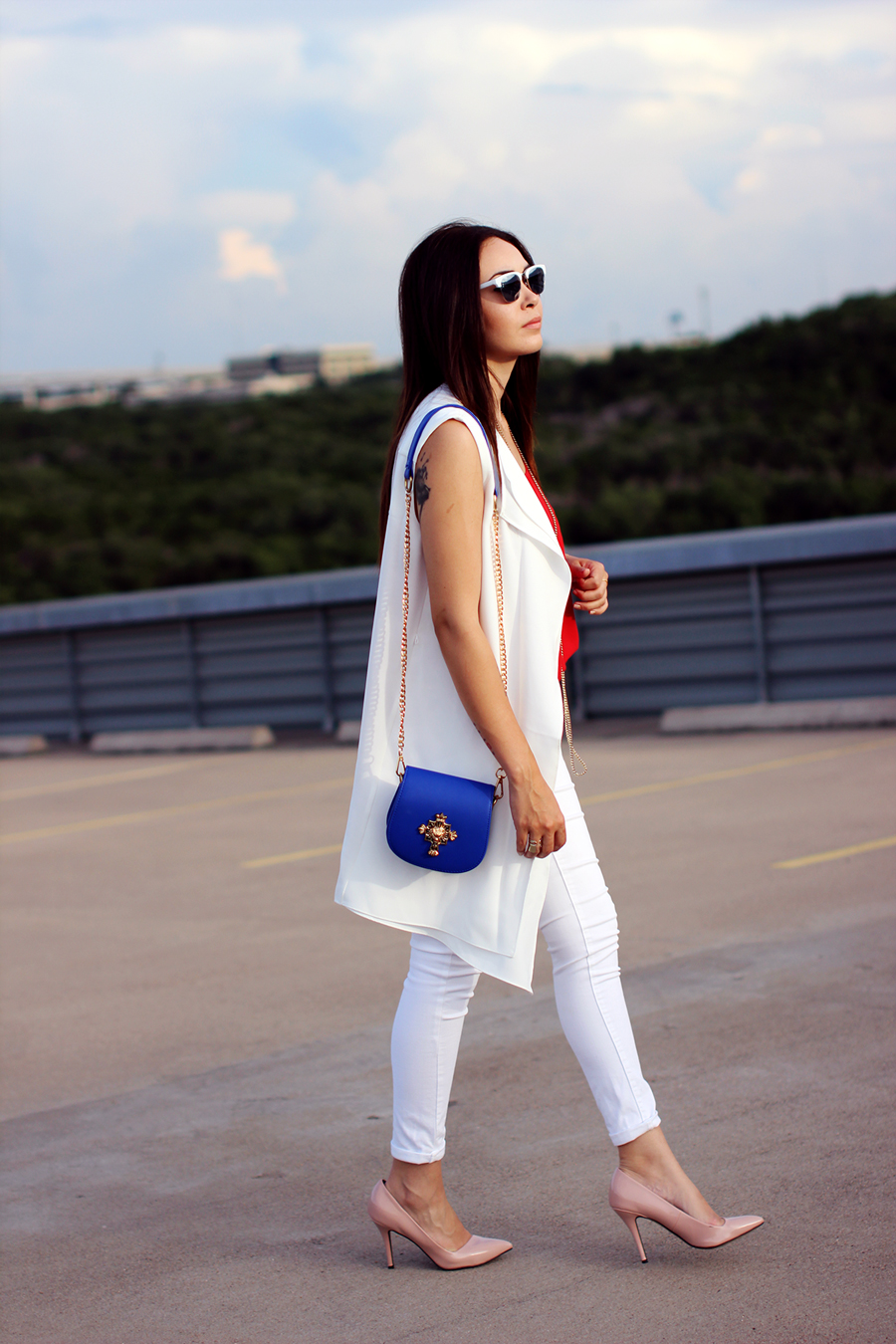 All this week I'm going to be sharing outfit ideas and inspiration for Independence day as well as some styling tips to keep you from looking like Captain America.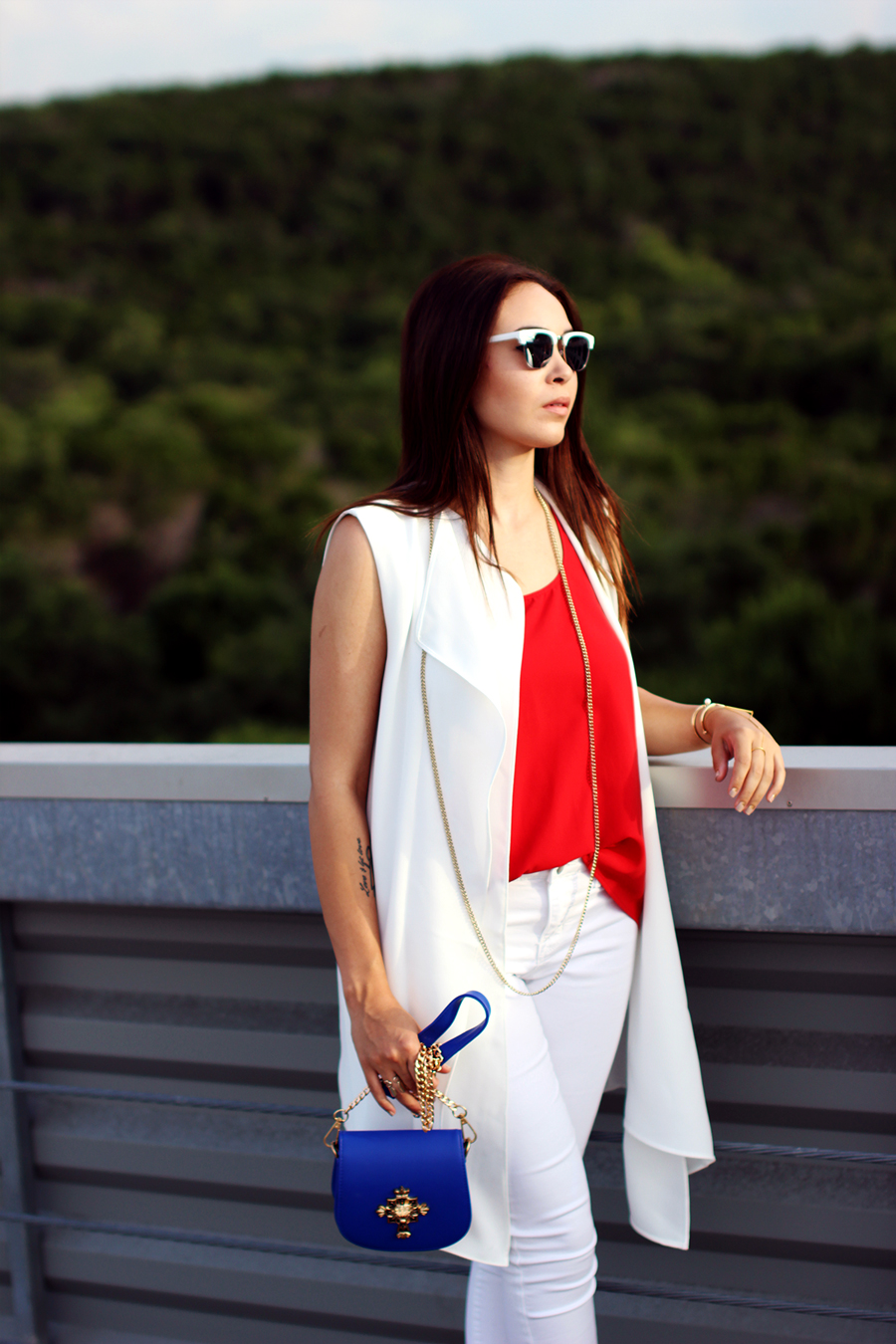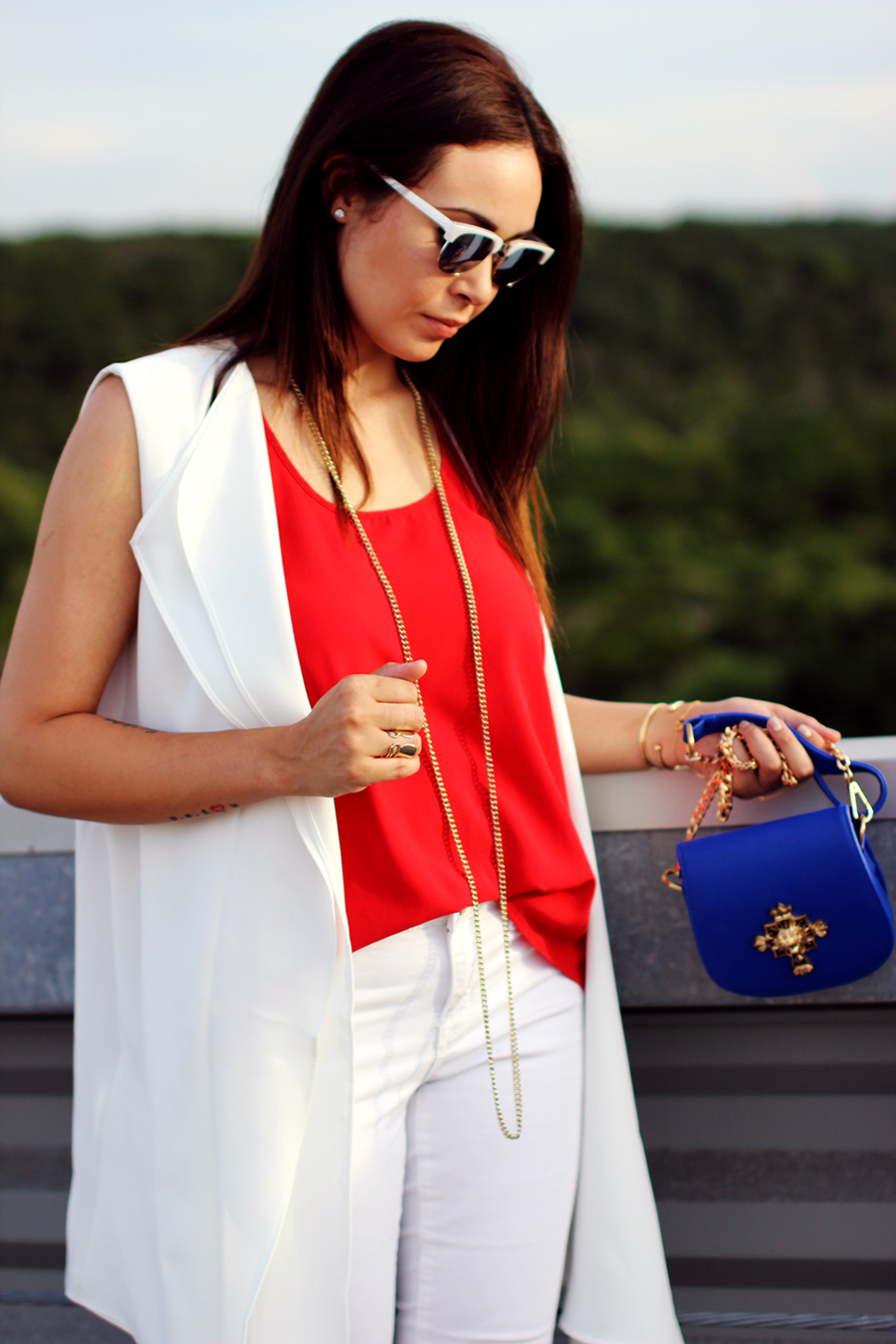 Red and blue are both very bold, strong colors so wearing them together can be overwhelming to some, especially if wearing colorful outfits isn't your norm, like me. For my look today I knew I wanted to have the red and blue act as accent colors and not completely dominate my outfit.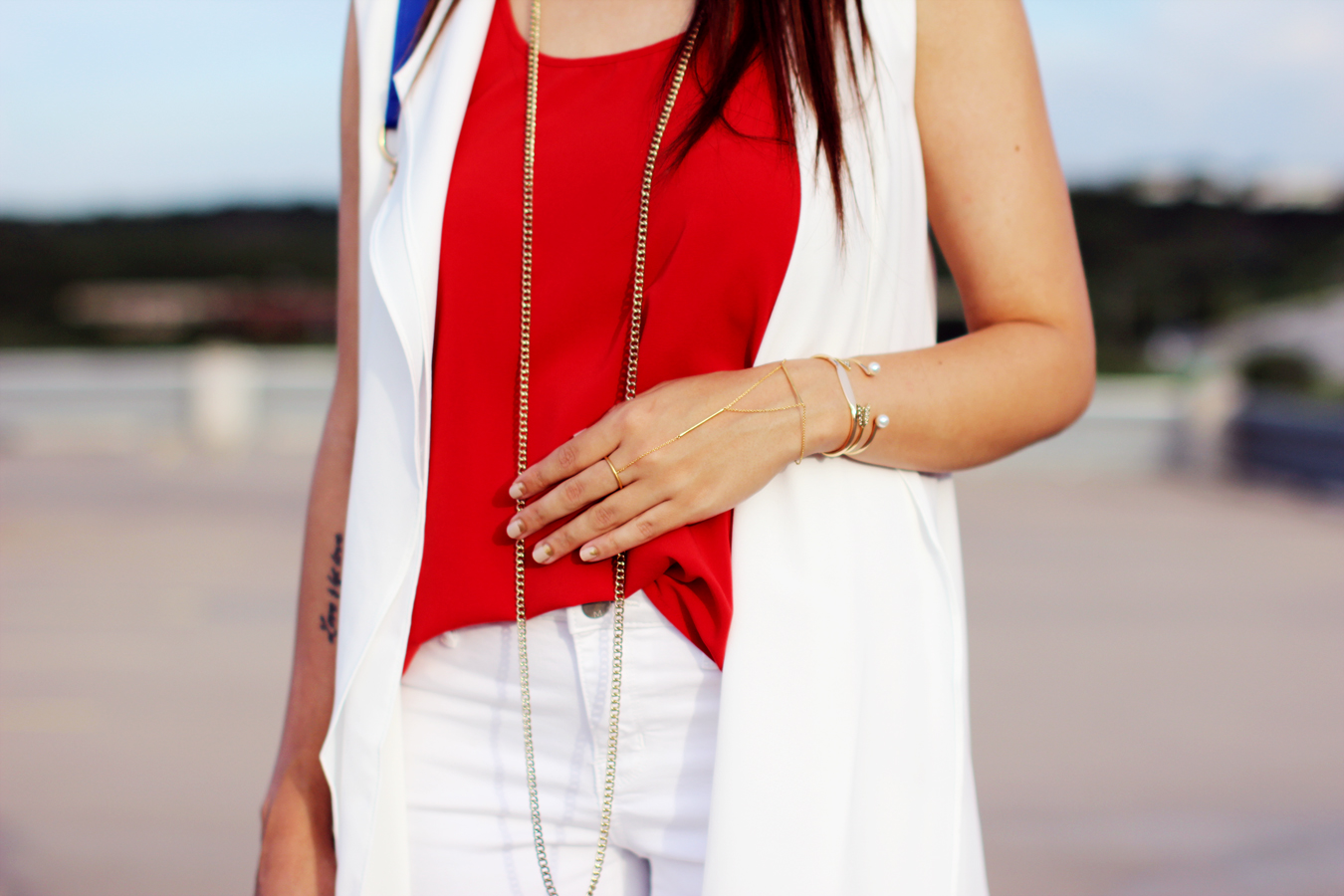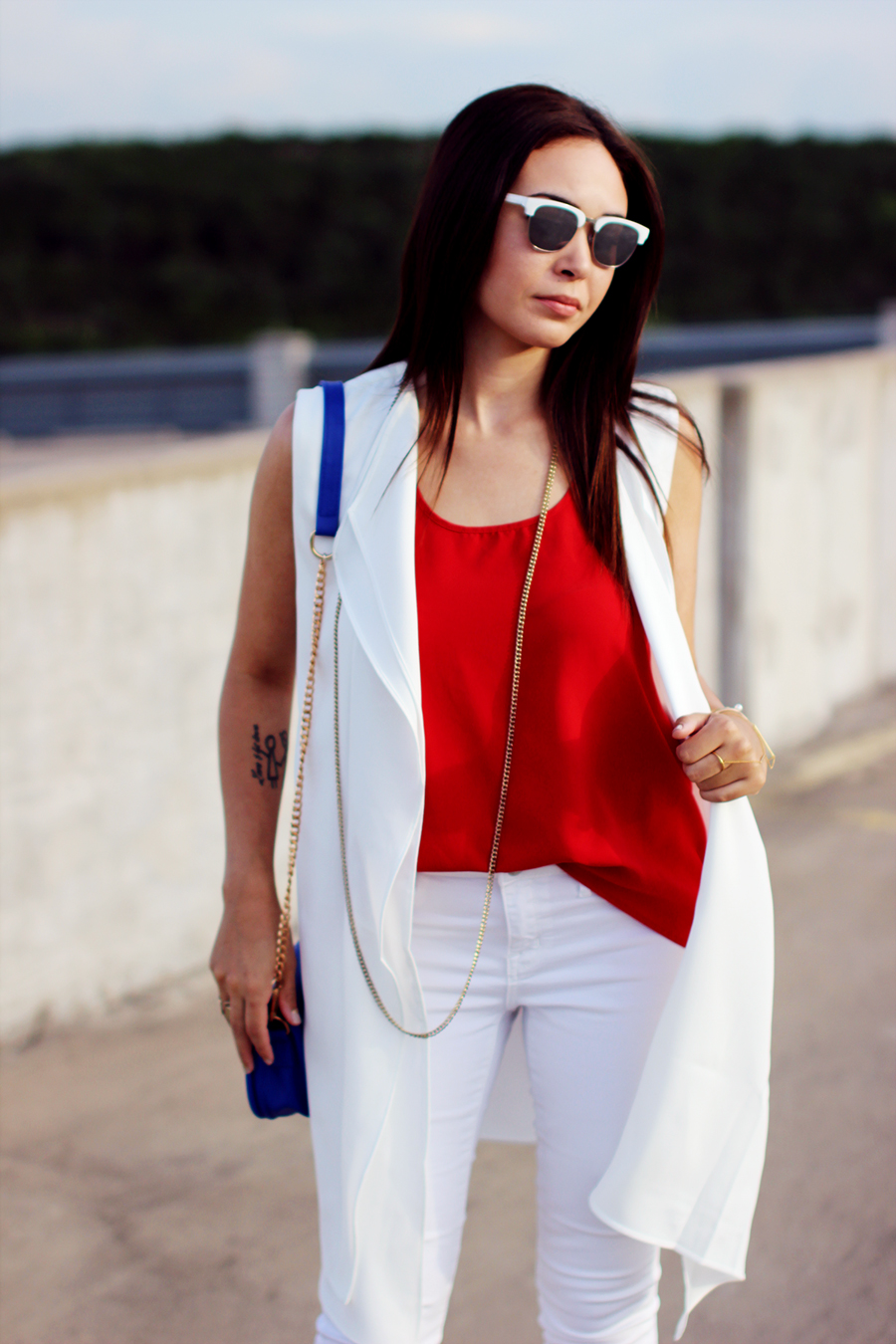 I paired this red tank with some white skinny jeans and used this longline vest to give the illusion of an all white ensemble from behind. I did this for a few reasons:
Depending on the angle you see me each color is highlighted: from the back you would only notice the pop of blue, from the left hand side you'd only see the pop of red from under my vest and standing from the front or right side you get the full look. Red, white & blue. Doing this helps the outfit from appearing too busy.
Keeping the main pieces uniform makes this look feel more polished giving it a "matching set" feel.
White makes me feel more tan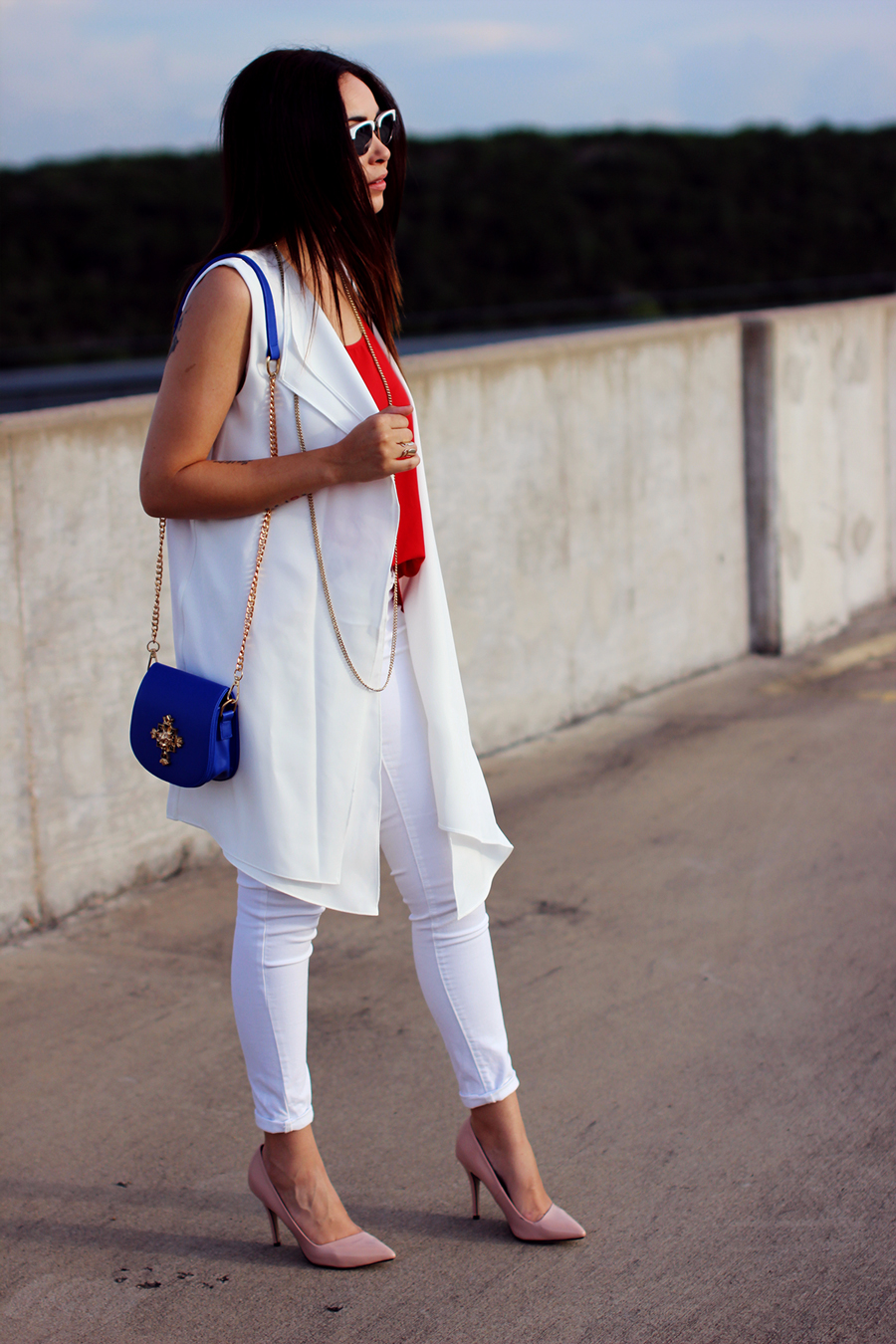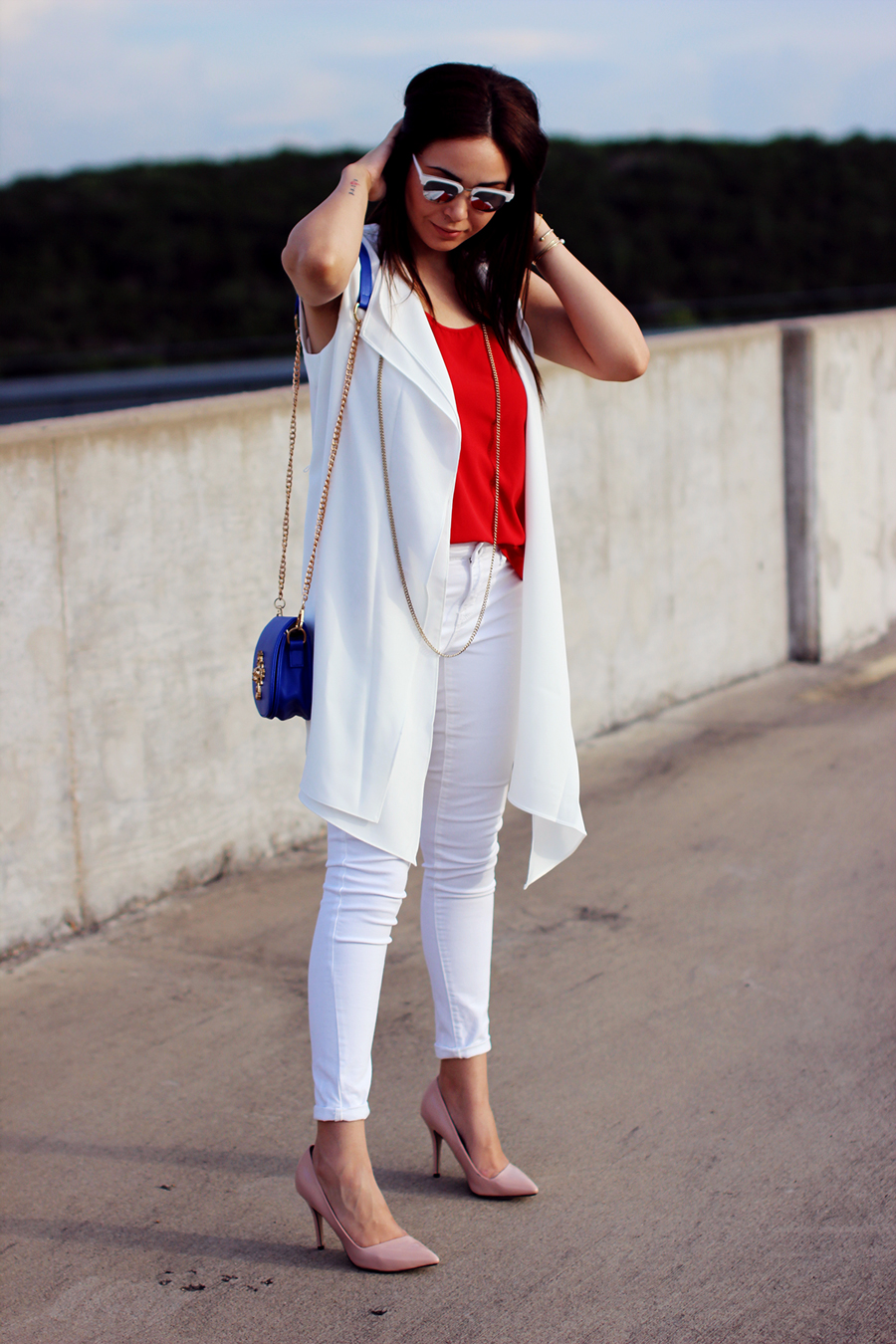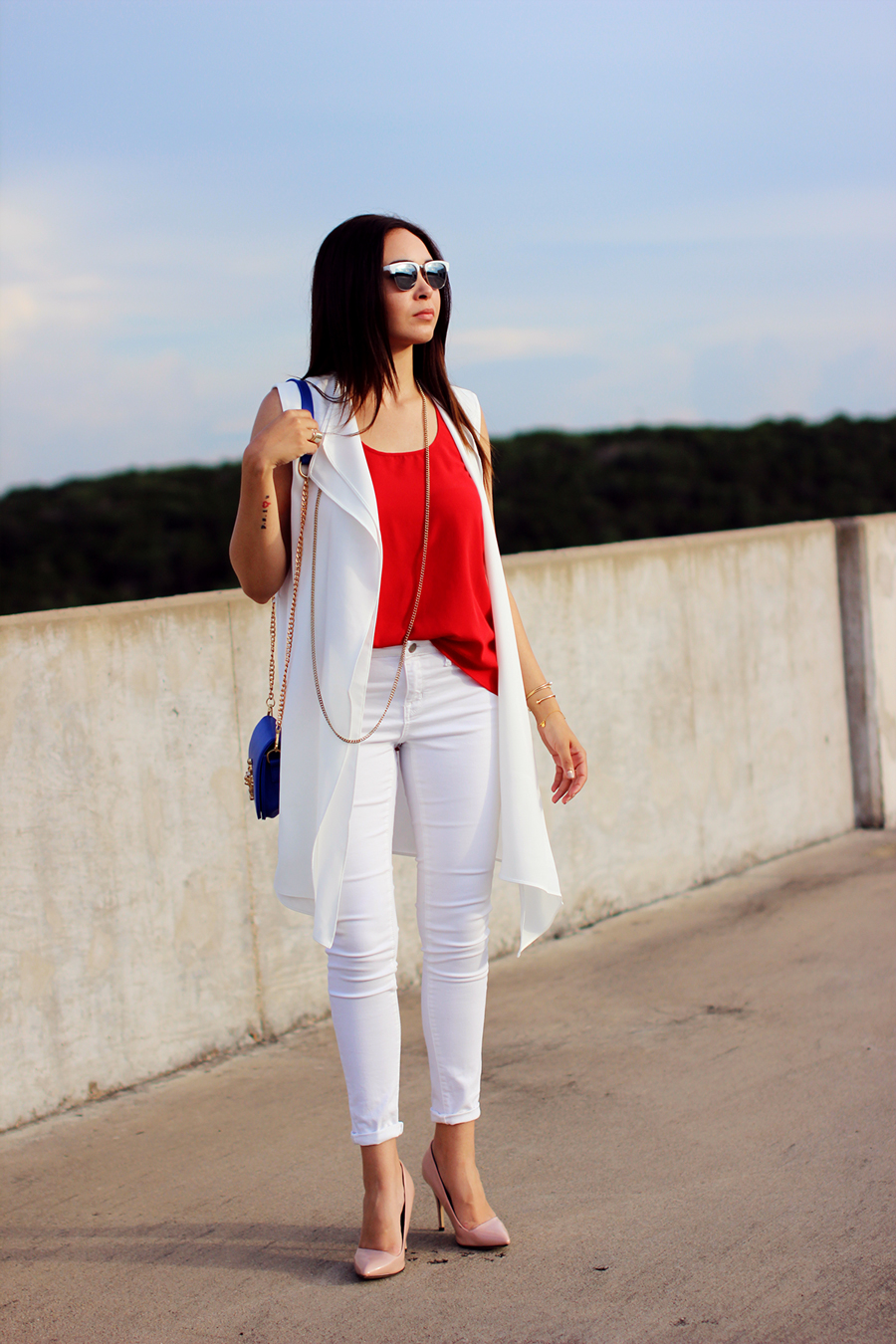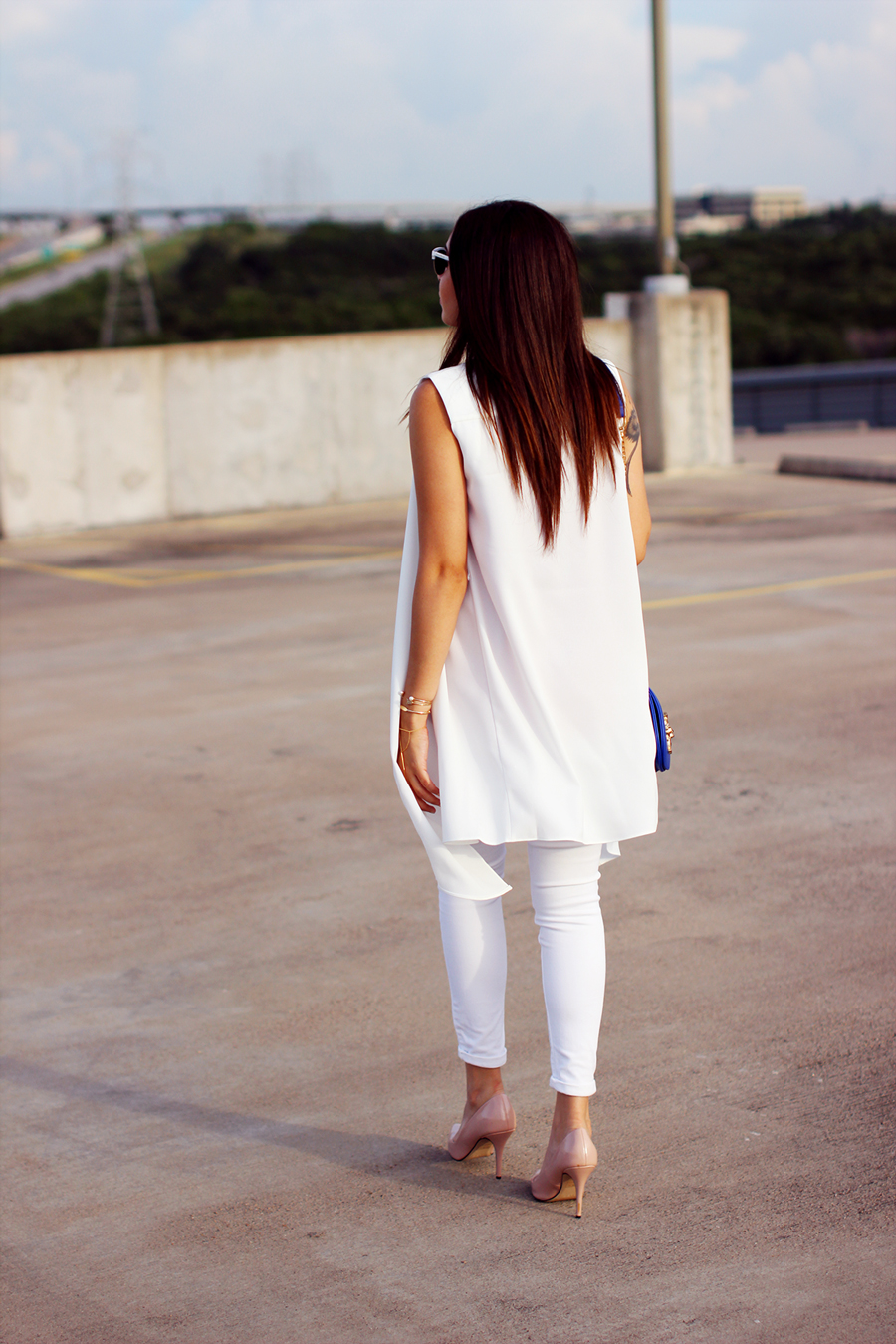 Check back everyday for more 4th inspired looks and follow me on Instagram for real-time fun!
Xx Sylvia
---