Stay Weird Austin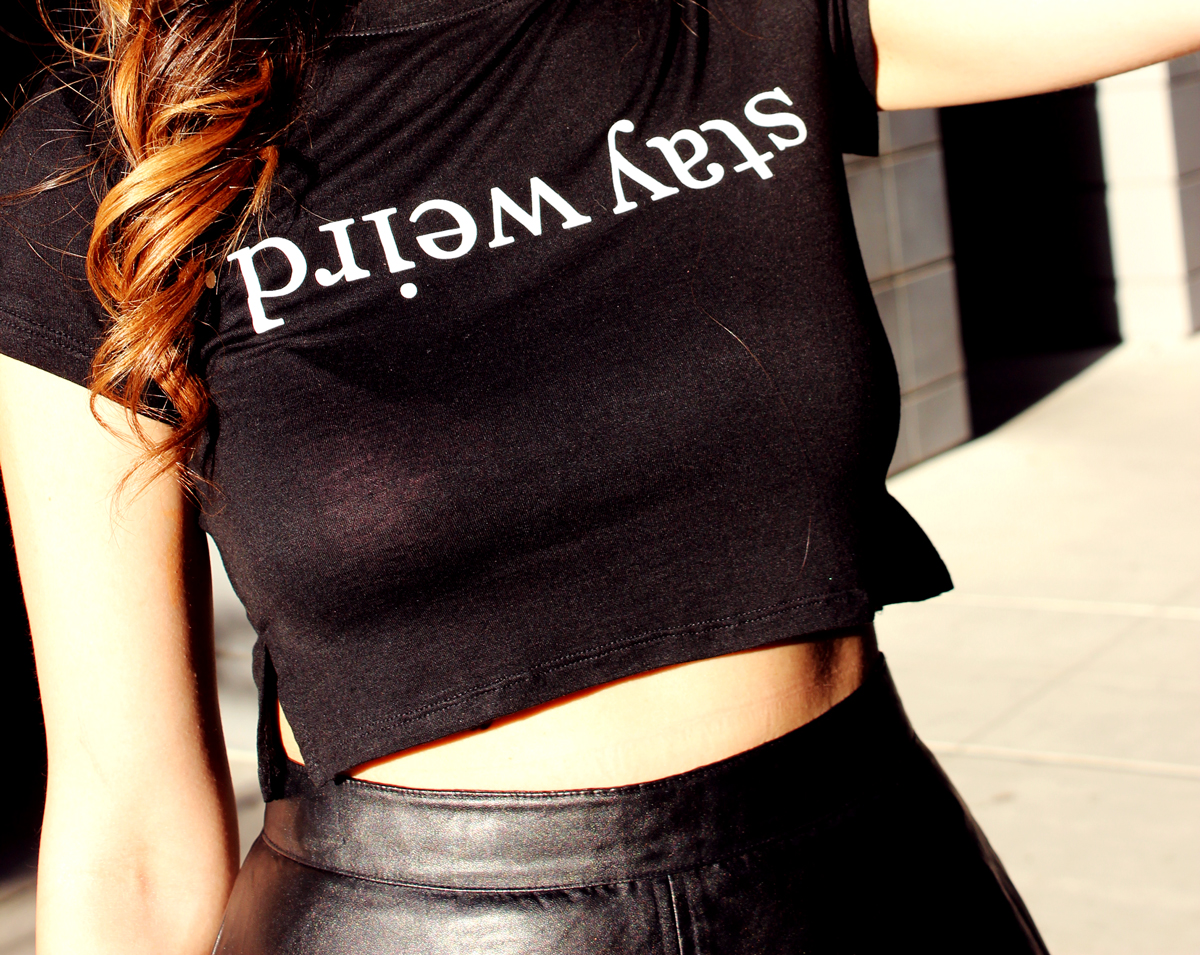 Last Thursday I went to a fashion show going on downtown, being put on by local boutiques here in Austin. The On The Rocks Fashion show was a beautiful showcase with featured designs by Moore Couture, Leighton W Couture, Megan Pinto Designs, David & Erick and First Access Boutique along with jewelry design by Kiyo Joy Healing Jewelry, Rouge Brothers Jewelry Co. and Mercy James Bullets. It was truly an Austin collection of designs, eclectic and unique through and through.
Nothing excites me more than seeing the fashion world in Austin expand each year. This show was a fun mix of cutting edge designs, mingling, cocktails and of course Rock & Roll. All of this coupled with the fact that proceeds were going to a great cause, Kids in a New Groove. KING is an organization that provides Texas youth within the foster care system with a committed one-on-one mentoring relationship through weekly private music instruction, giving students the ability to build concrete strategies for life-long success. Being able to express yourself through art, music, writing or any other creative outlet is so important and seeing so many designers, artists, influencers and all of the numerous sponsors out supporting such a great cause was so awe inspiring.
My outfit for the night was an easy choice once I saw that it was local designers and Rock & Roll music I knew I had to "Stay Weird" in my leather. I paired this black on black ensemble with my white lunch bag clutch and my favorite gold accessories. I grabbed these sunnies at my best friends apartment once I noticed that I had forgotten mine but soon realized that I never want to give these back, sorry Sabrina.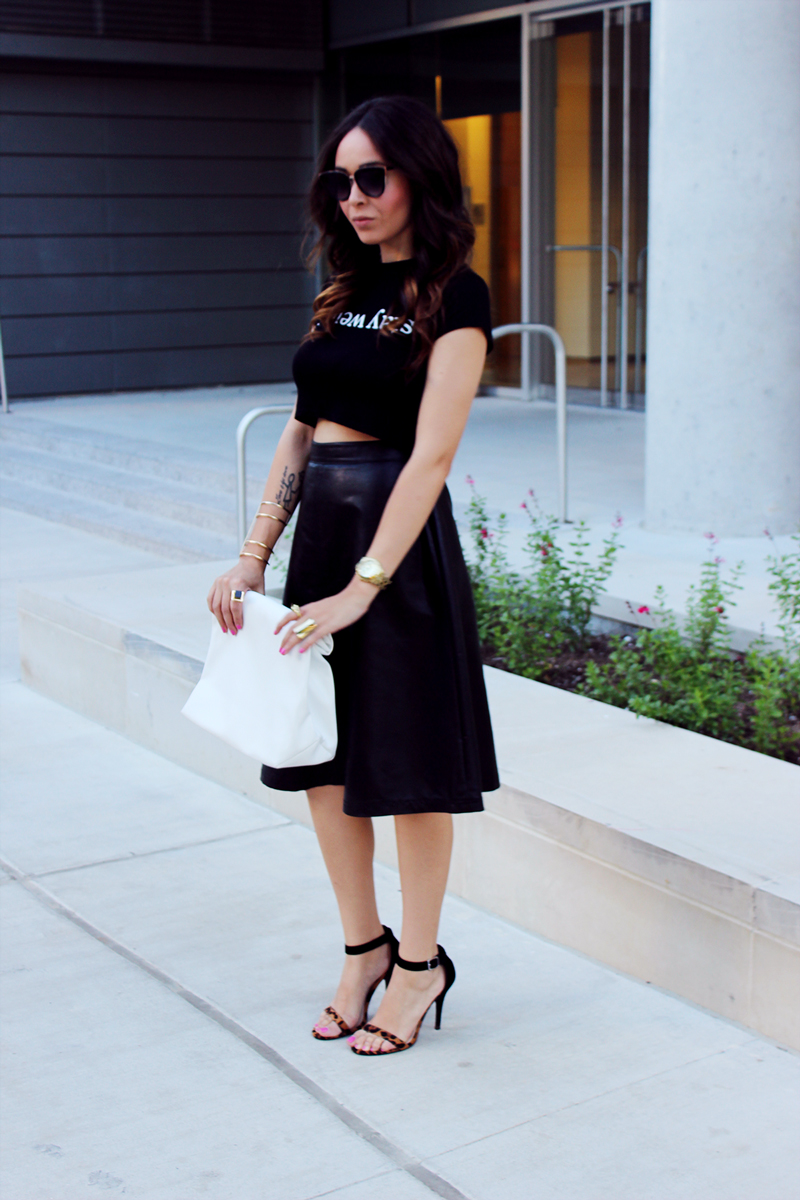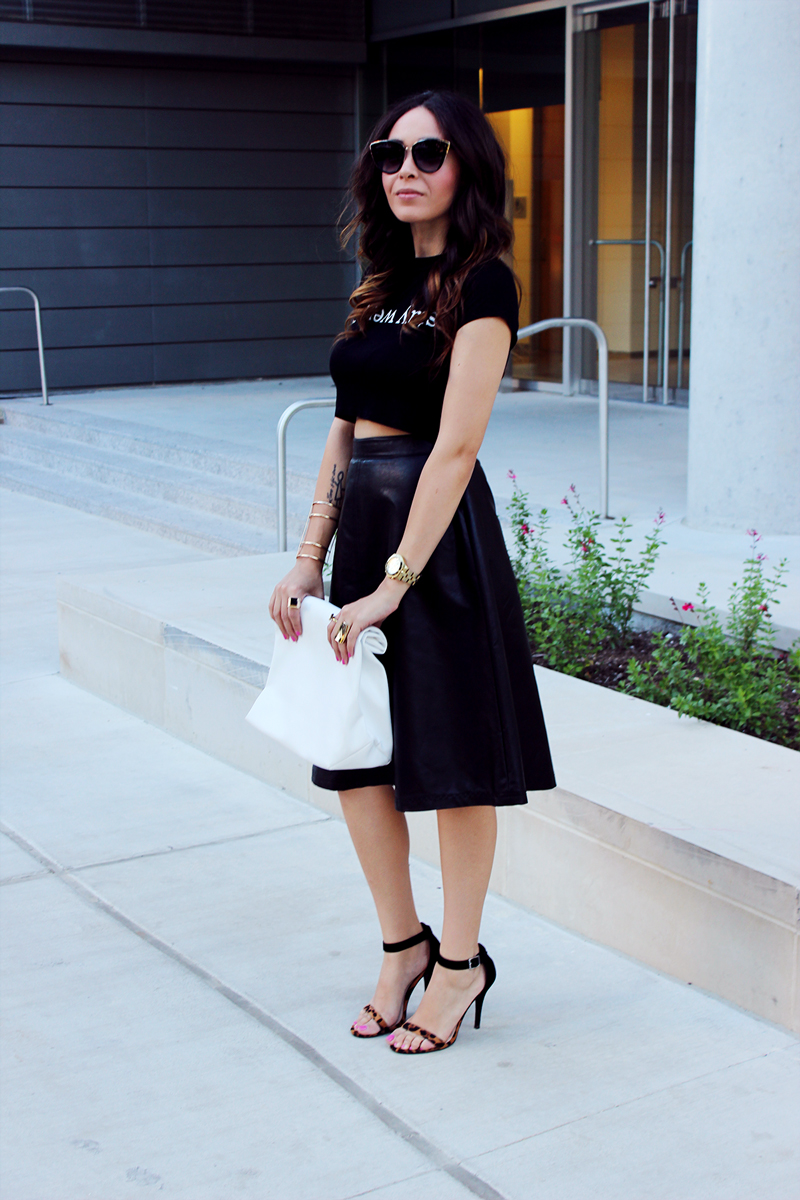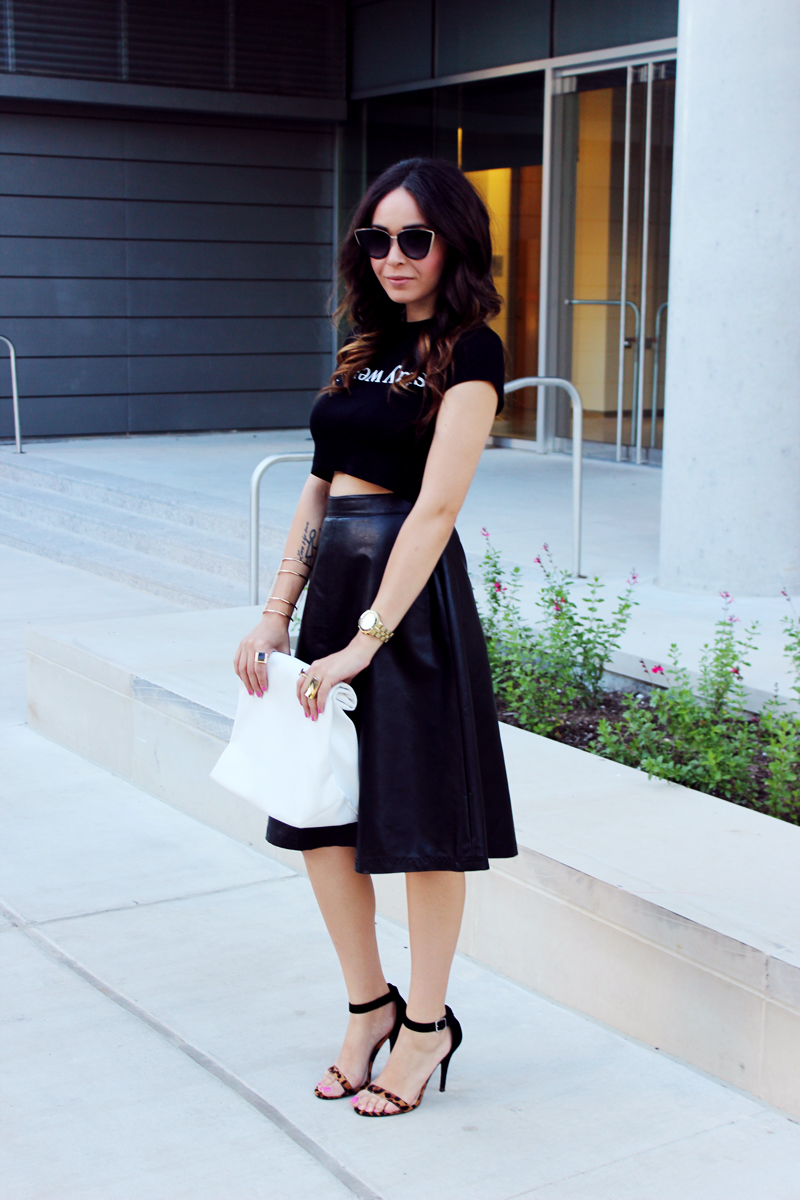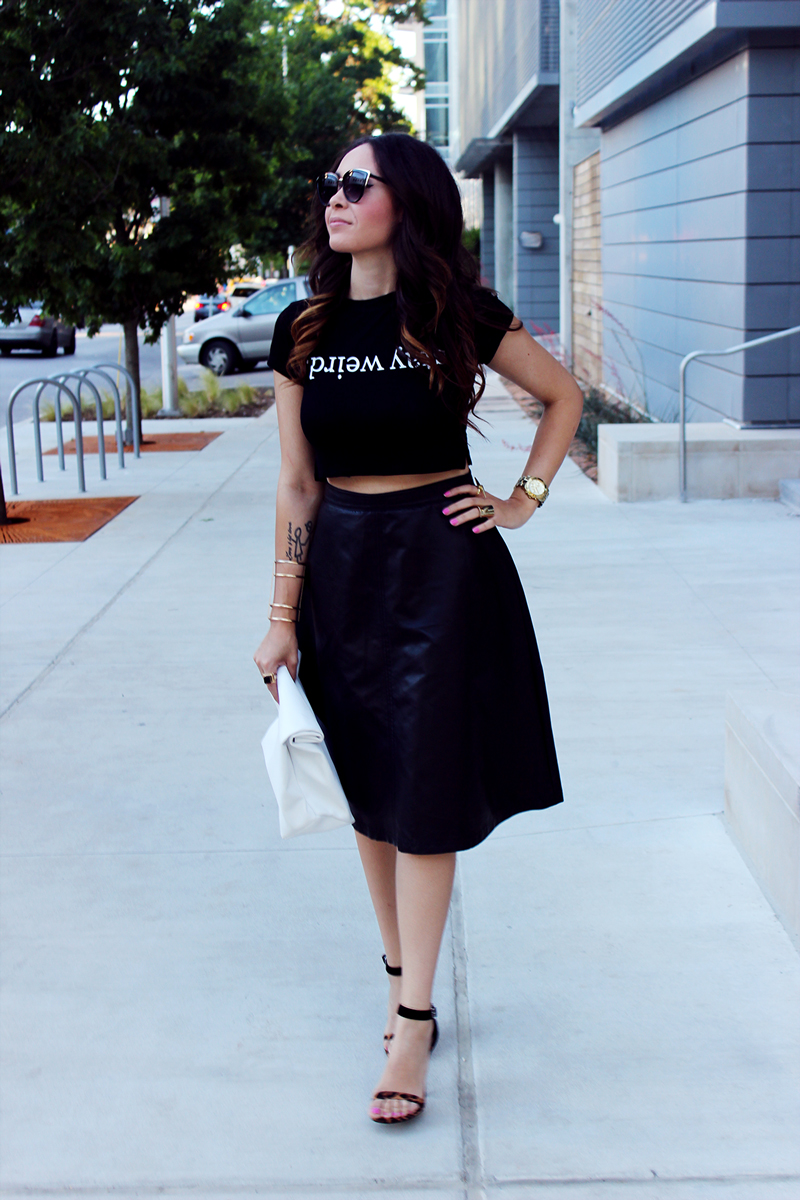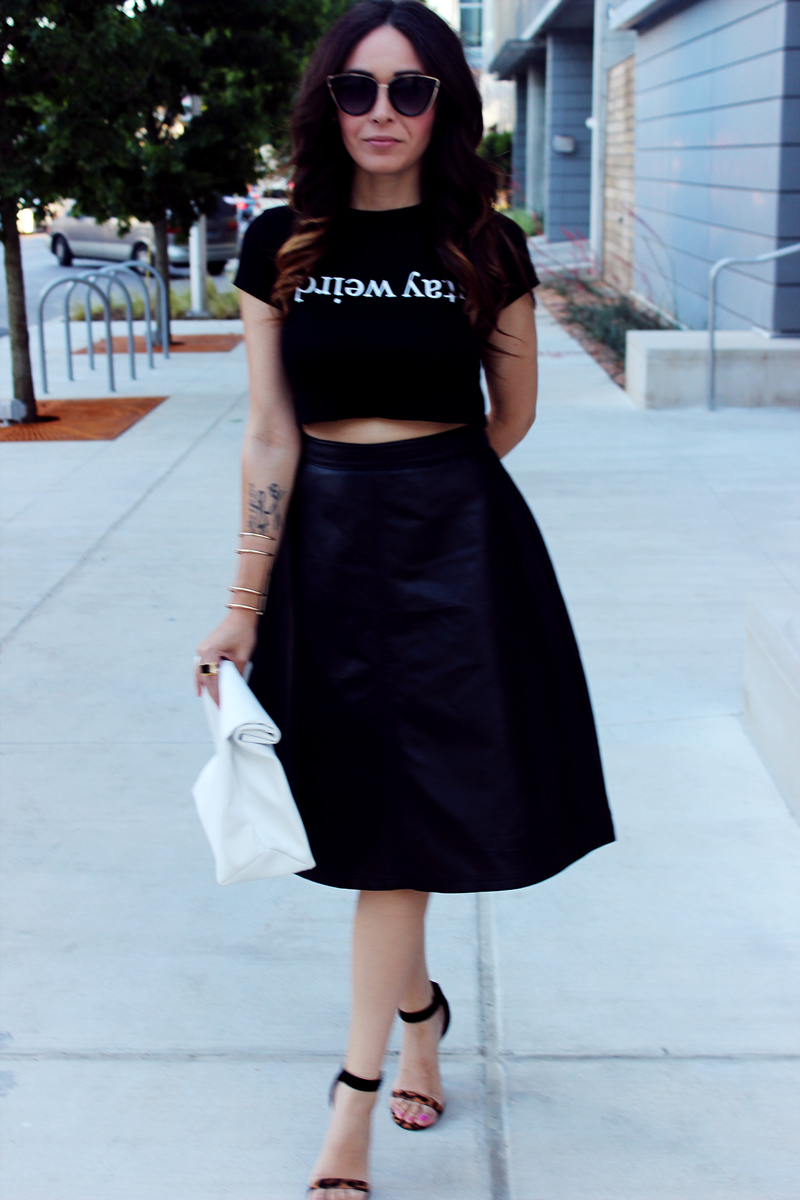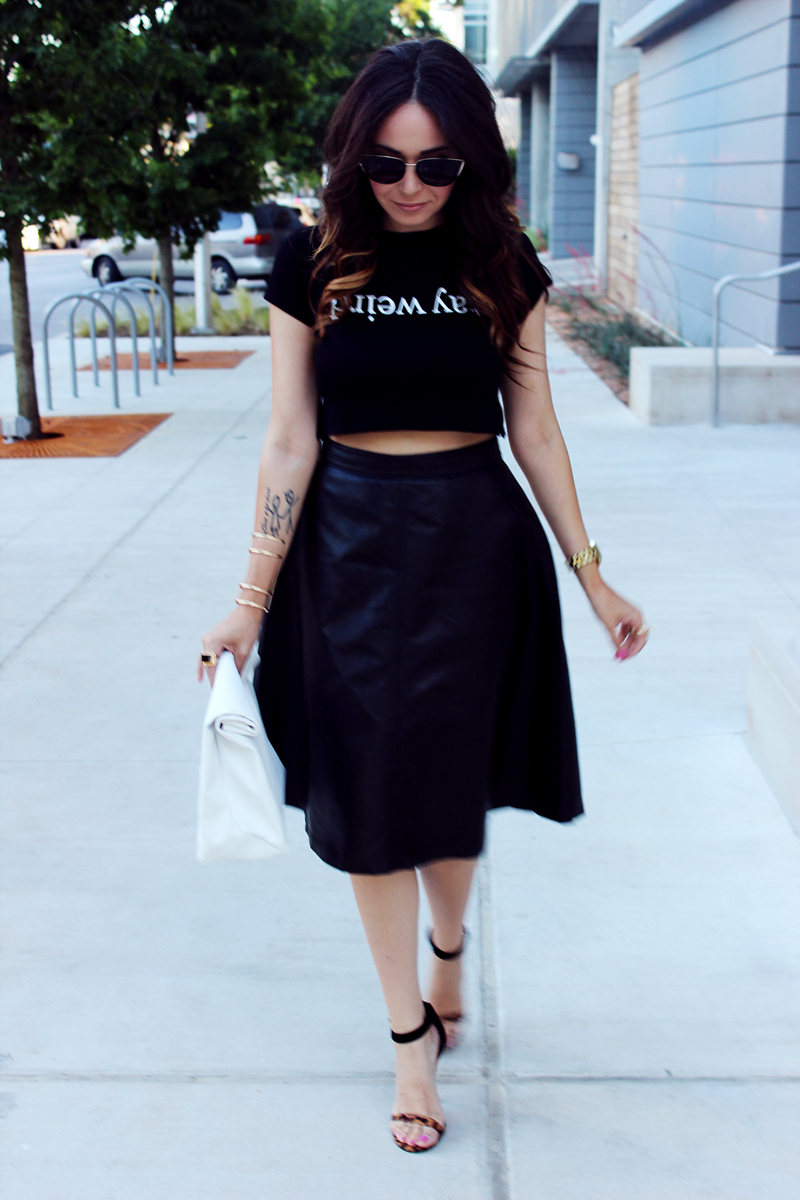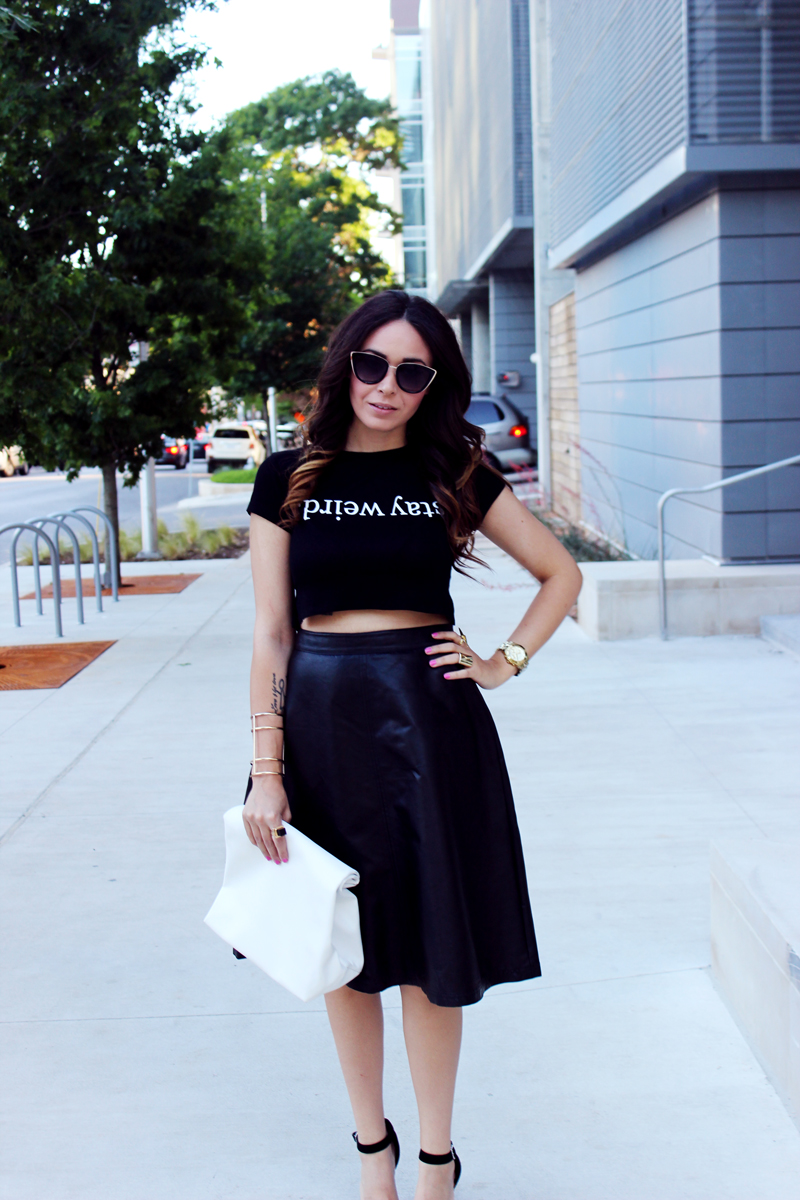 Xx Sylvia
---