The First Rule of Fashion Blogging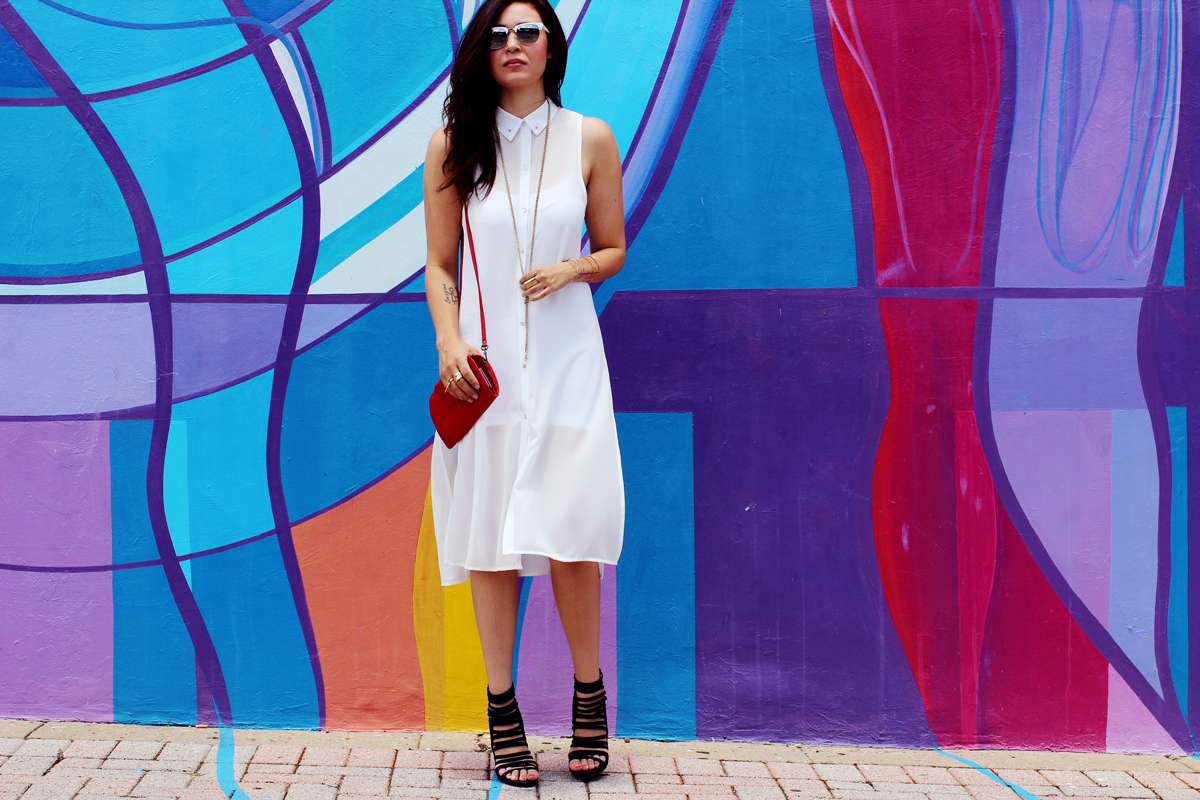 The first rule of fashion blogging is: you do not talk about fashion blogging.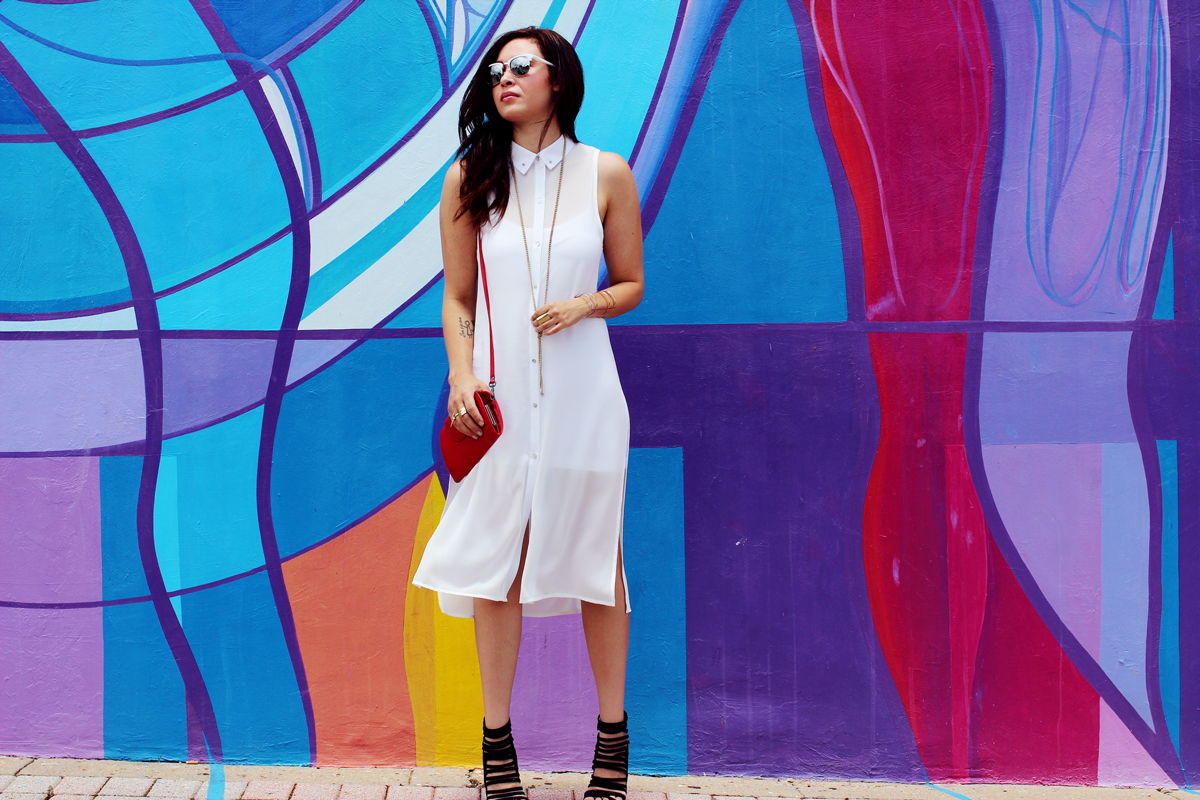 Totally kidding, but if you got the reference I like you already.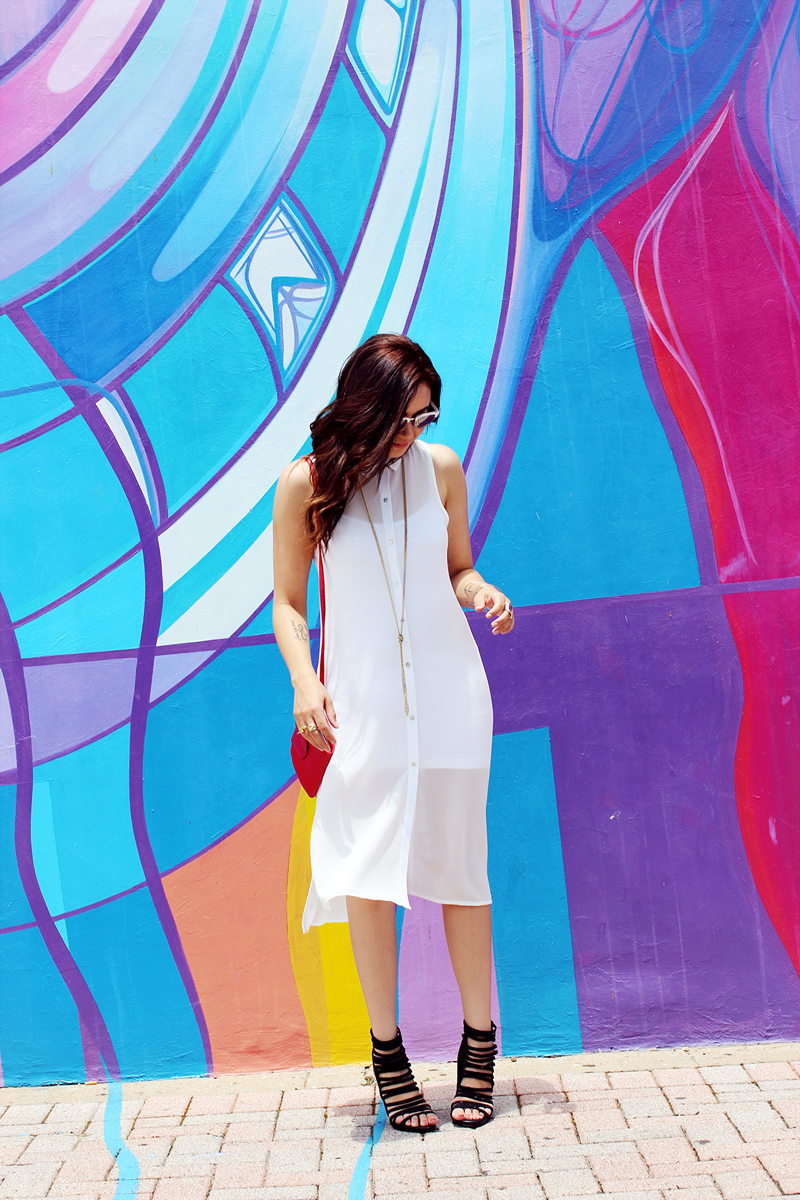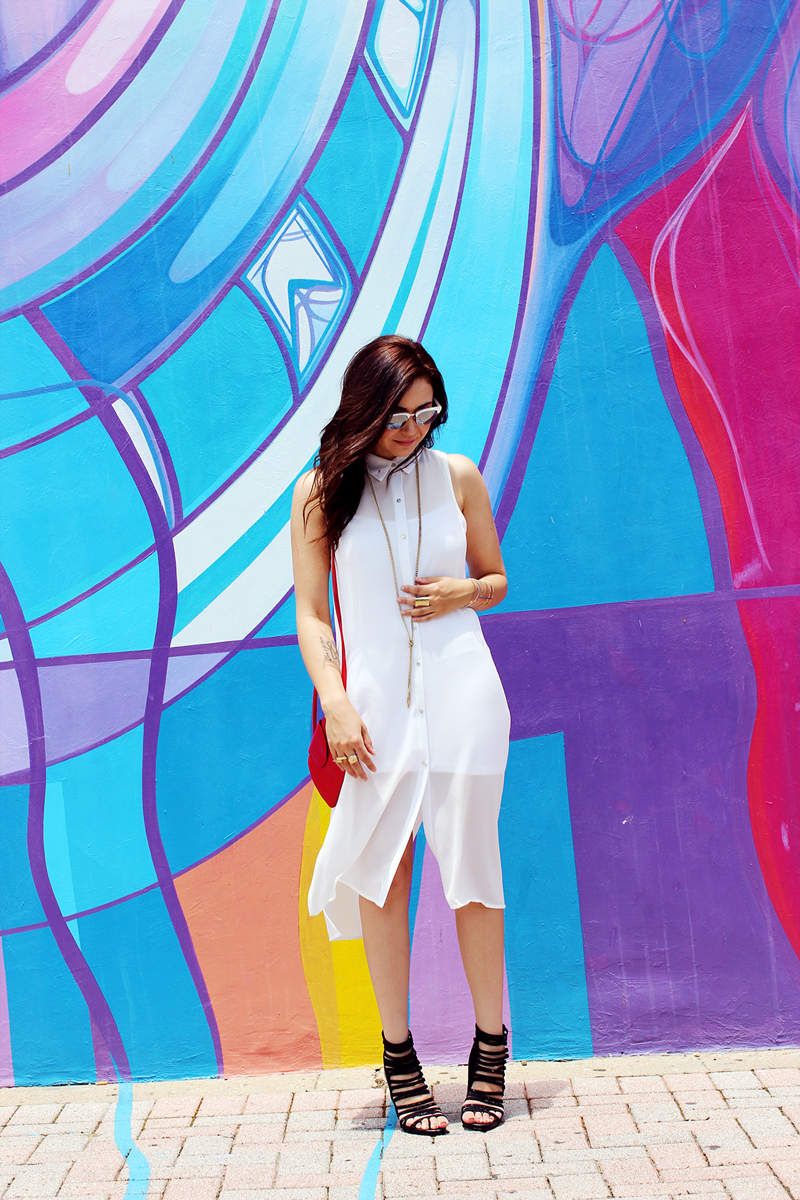 I'm not too sure there are rules in fashion blogging but I'd have to say rule number one for myself is to never, I repeat, NEVER waste a good wall. I will immediately stop and go back or make a mental note as to where I saw this little gem.  Am I right fellow blogger babes? I was recently in Shreveport, LA and came across this mural painted on the side of a building downtown and literally slammed on my brakes to find parking. Hey, I never claimed to be a great driver, you gotta do what you gotta do sometimes and this wall is everything! When would I be back in Shreveport, who knows? The vivid colors, the lighthearted, fun paintings, the overwhelming size, ah it was beautiful. Not to mention it was the absolute perfect contrast to this simple sheer, white shirt dress I just so happened to be wearing.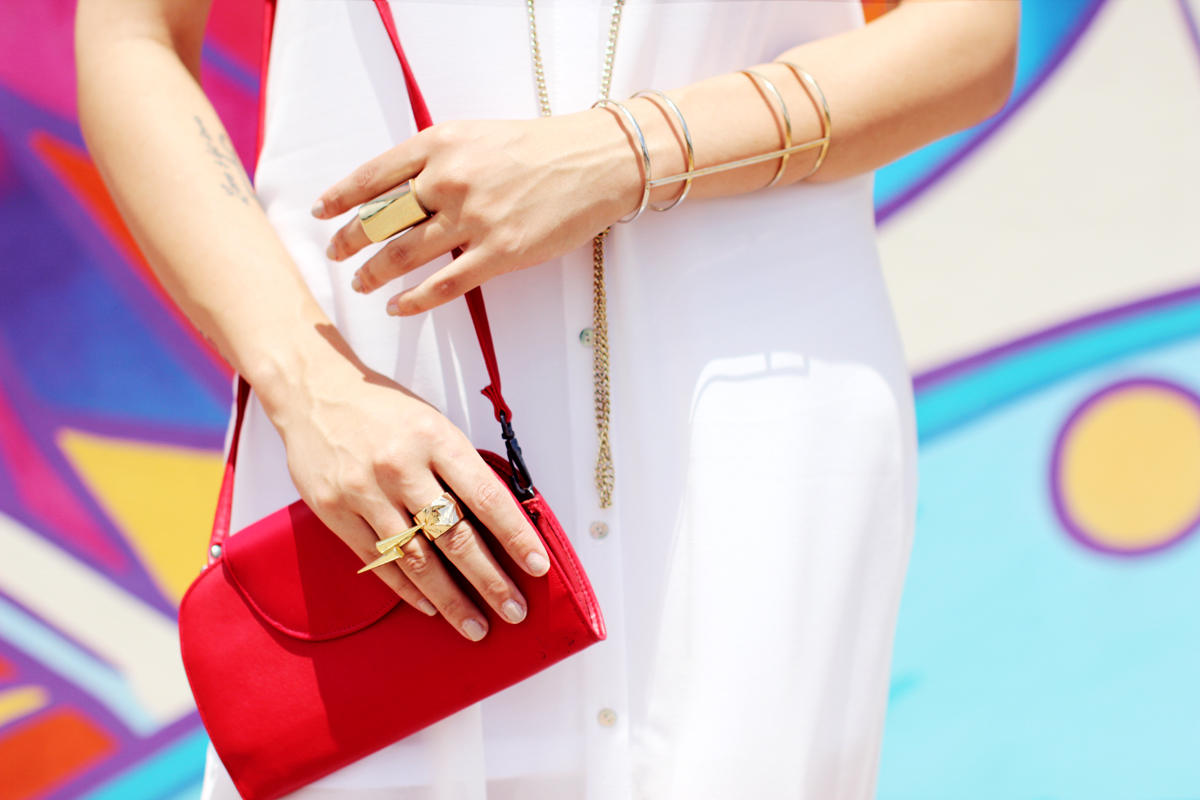 Details: Sunnies: Cole Haan  | Necklace: Nordstrom | Cuff: Forever 21 sold out (similar, love, super cute)| Gold Rings: Similar |  Collar Studs : Lord & Taylor (On Sale!)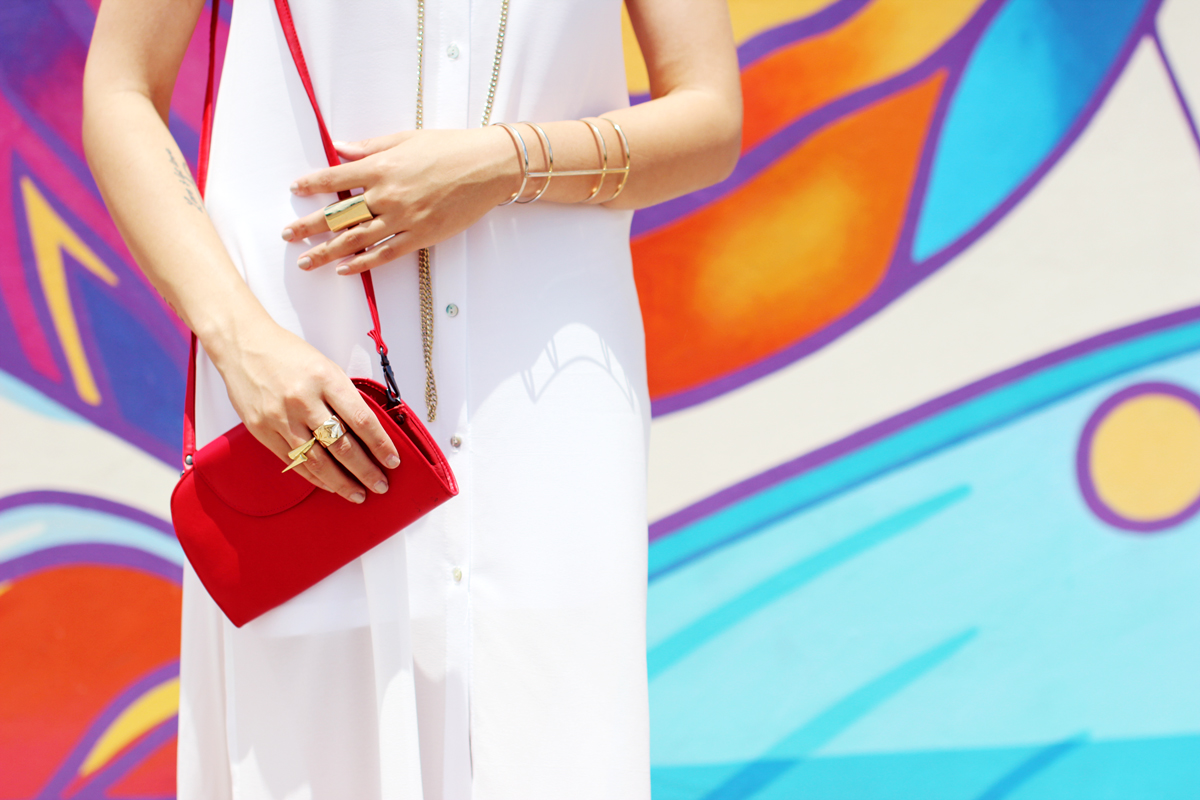 Wearing: Dress: Nordstrom (Similar, Also Close) | Sandals: Aldo sold out (close, steal)  |Red Clutch: Lacoste old(Similar)
Hello Photoshoot!
Excuse the nails, I didn't plan to see a wall that called for a photoshoot.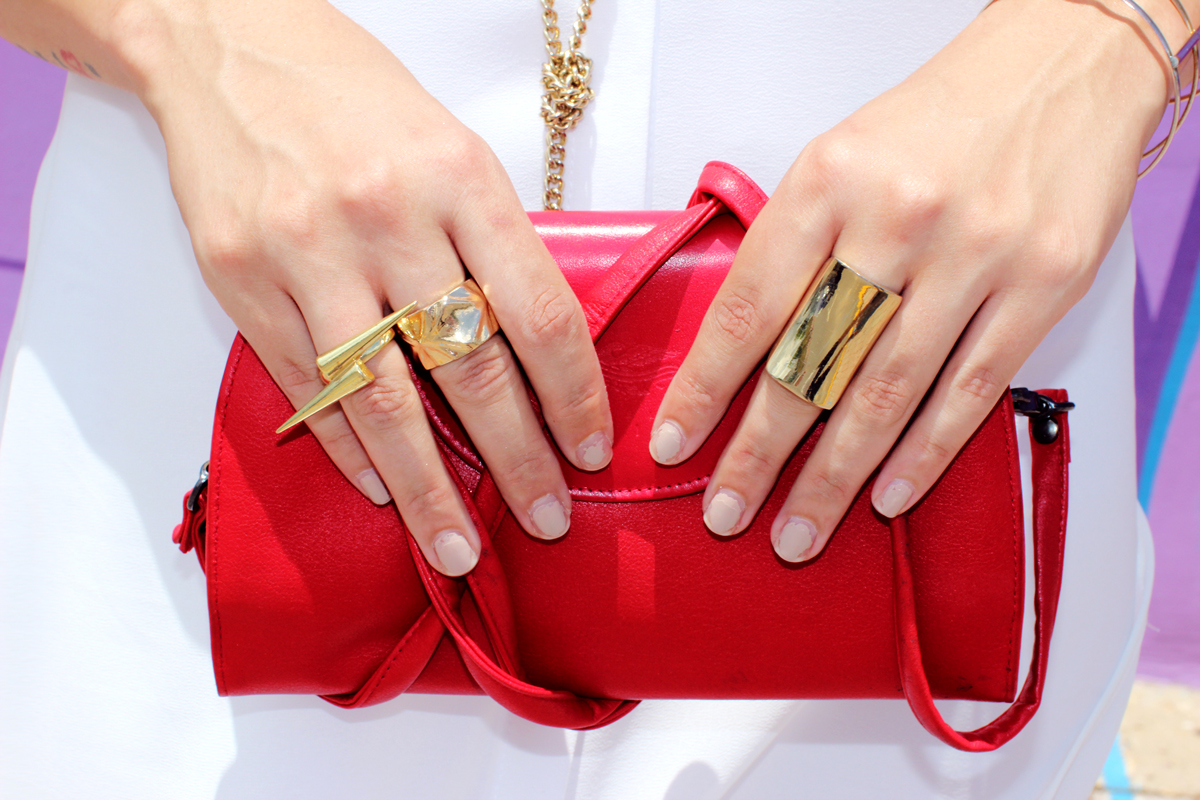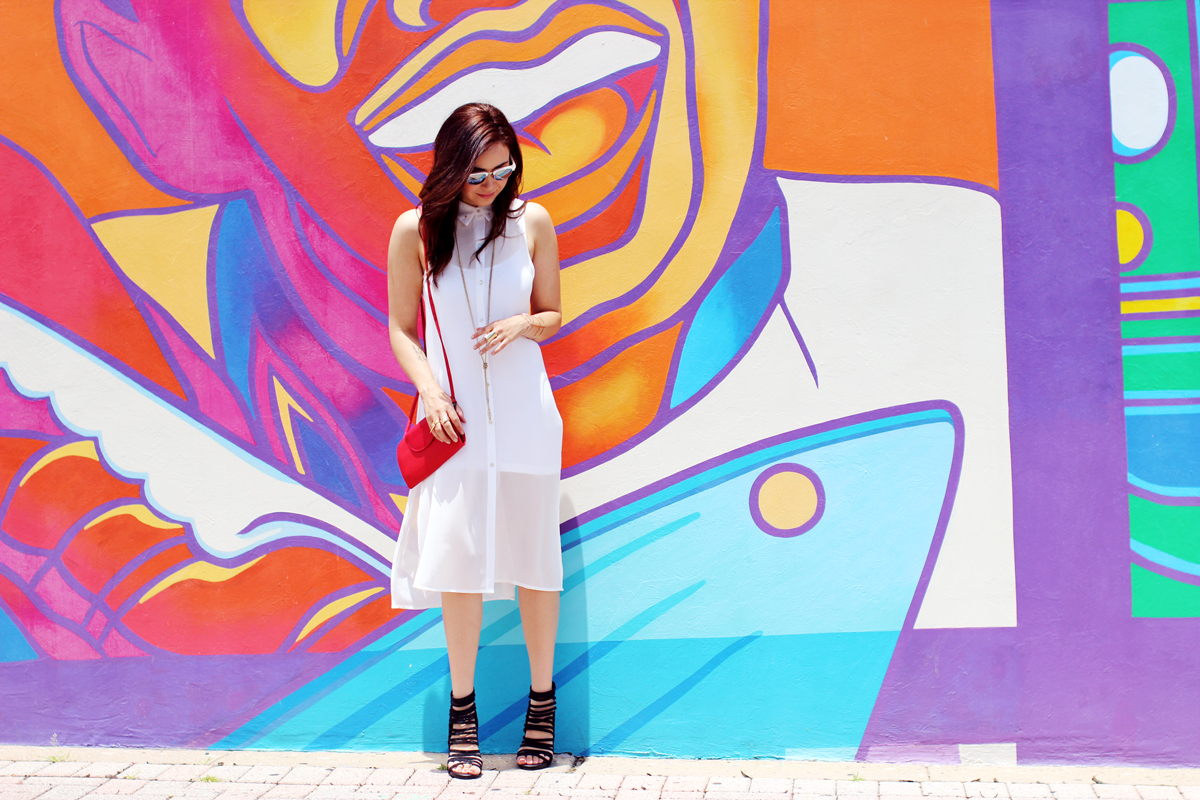 Never pass up a great wall ladies!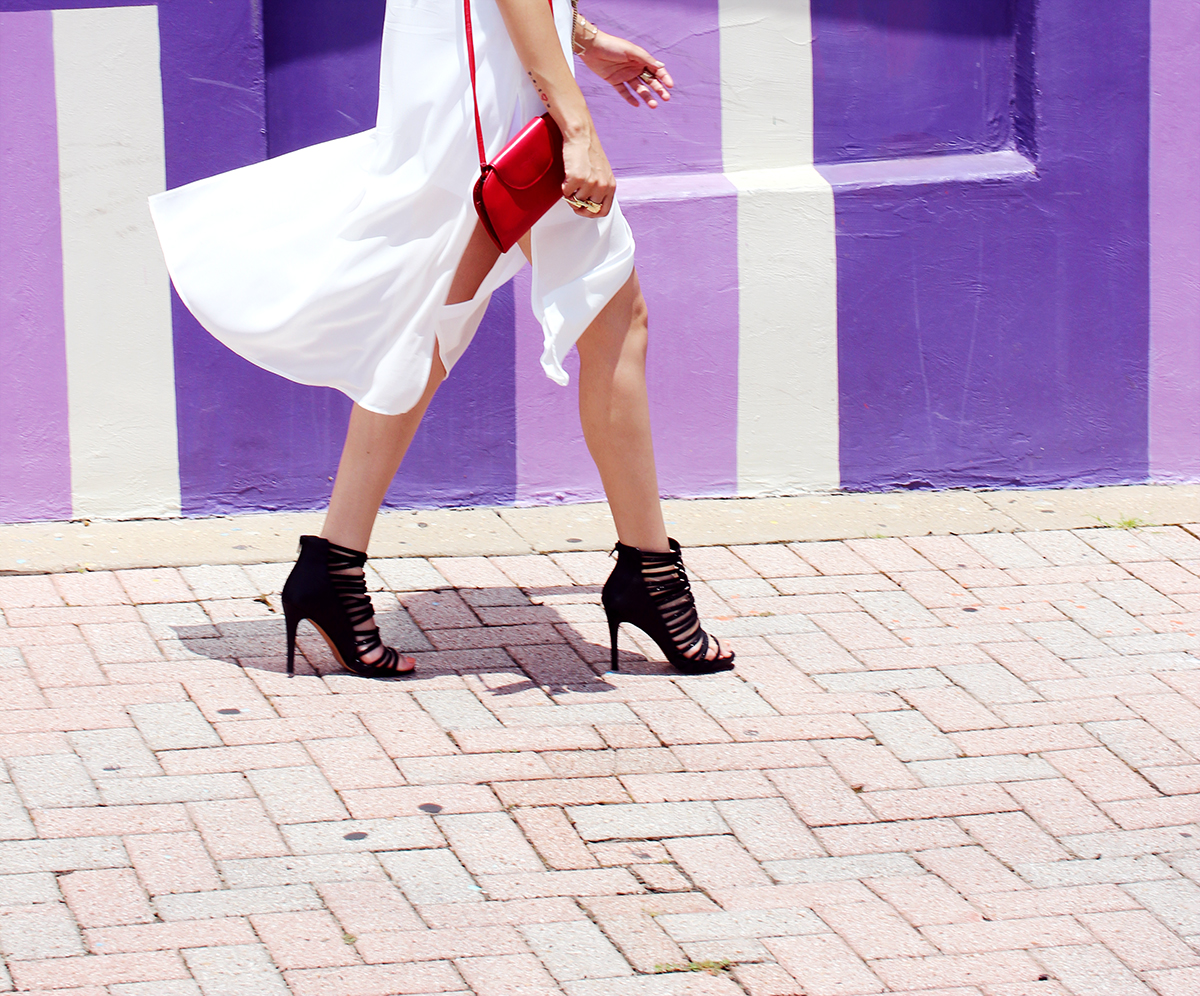 Xx Sylvia
---