Transition Your Wardrobe into Spring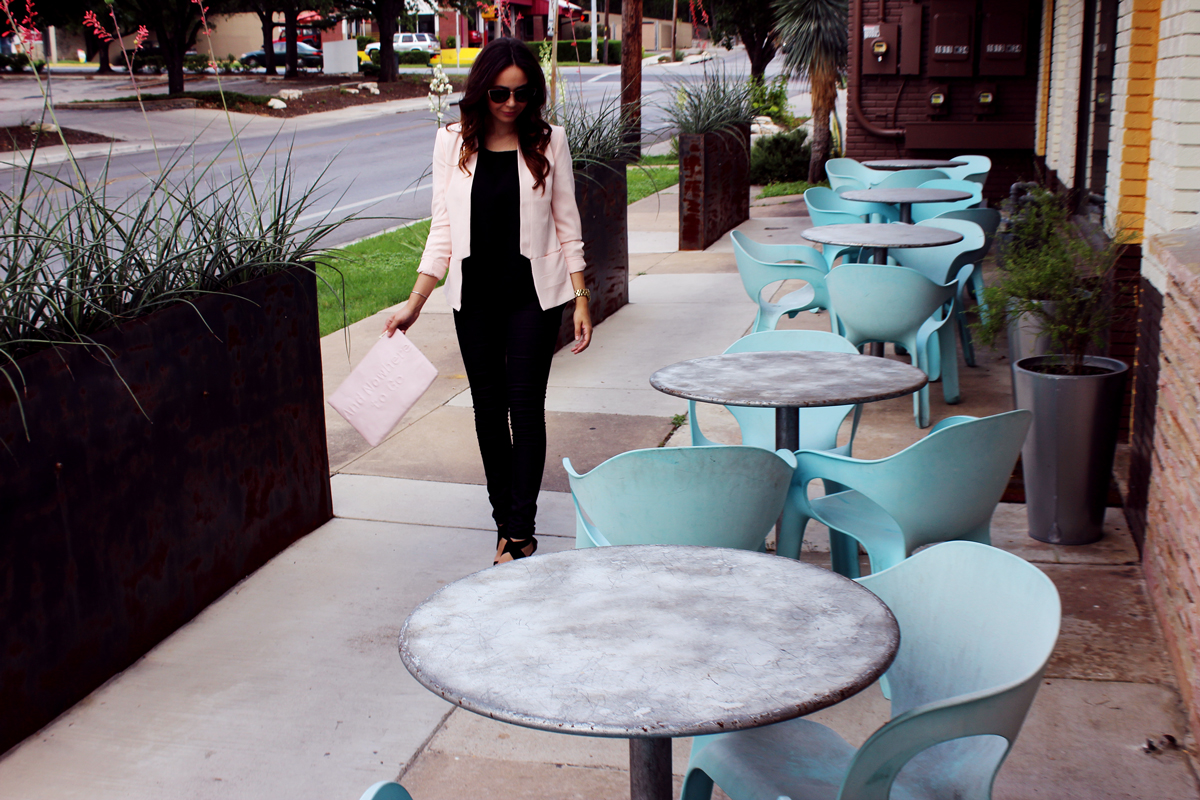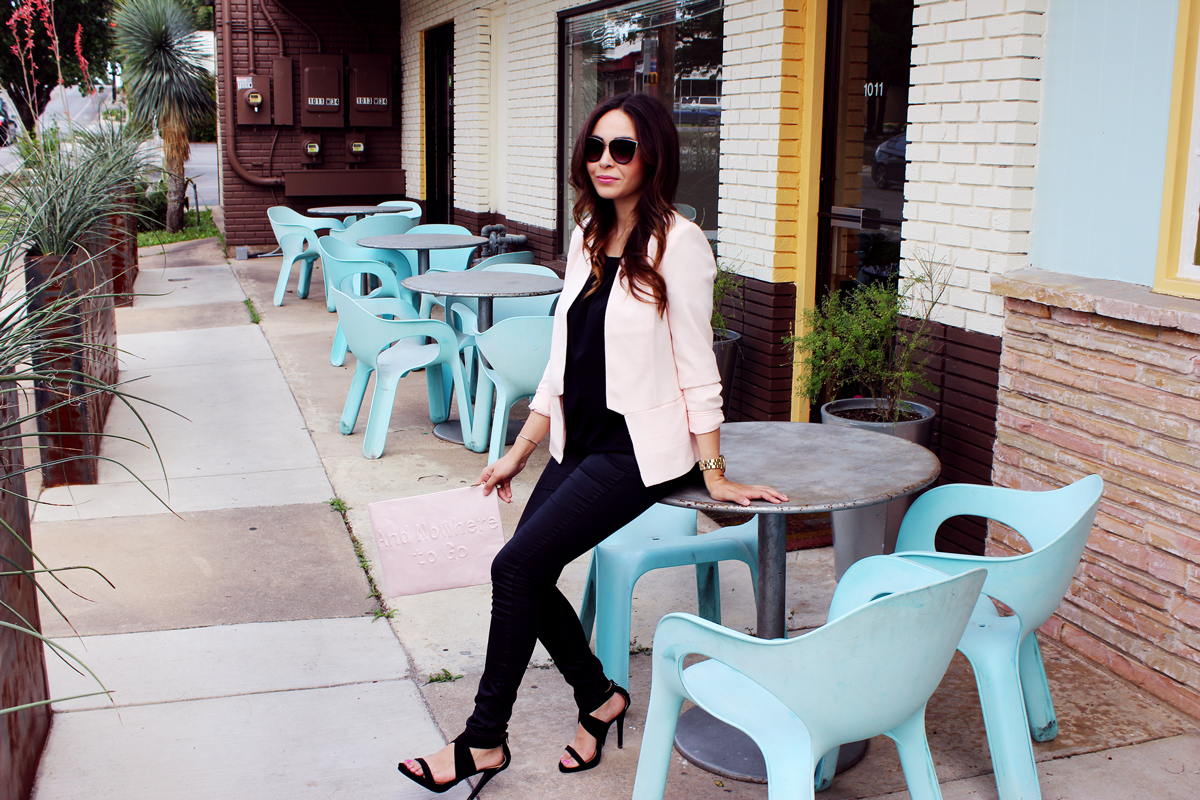 When I think about dressing for Spring or Summer I think color, it's the first thing that comes to my mind but not my typical first instinct. I've always been very into black or white and especially into black and white together. Come Spring or Summer though and I find myself trying my hardest to incorporate some color into my wardrobe, if only to accent the black. Today, pink. I really do love the color pink and I almost always have my toes painted some shade of pink along with my ever present pink pout thanks to my handy, dandy BabyLips chapstick. Cannot live without it.
Today I wore this pale pink blazer along with an oversized clutch in the same muted hue. This color pink is so hot right now, it's the perfect transition color for girls like me, who just can't rock a ton of color without being in a beach town. Take me on a tropical vacation and I will bring out the bright, fun colors but in my everyday life black just works.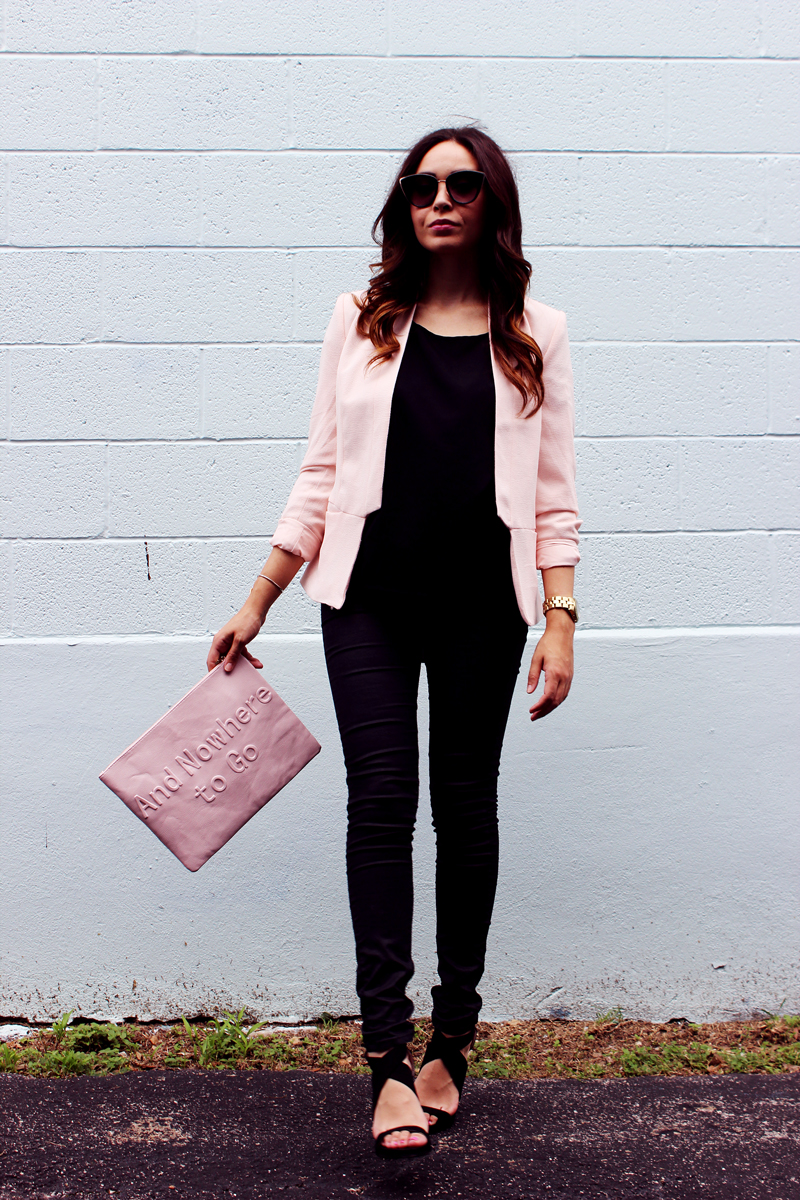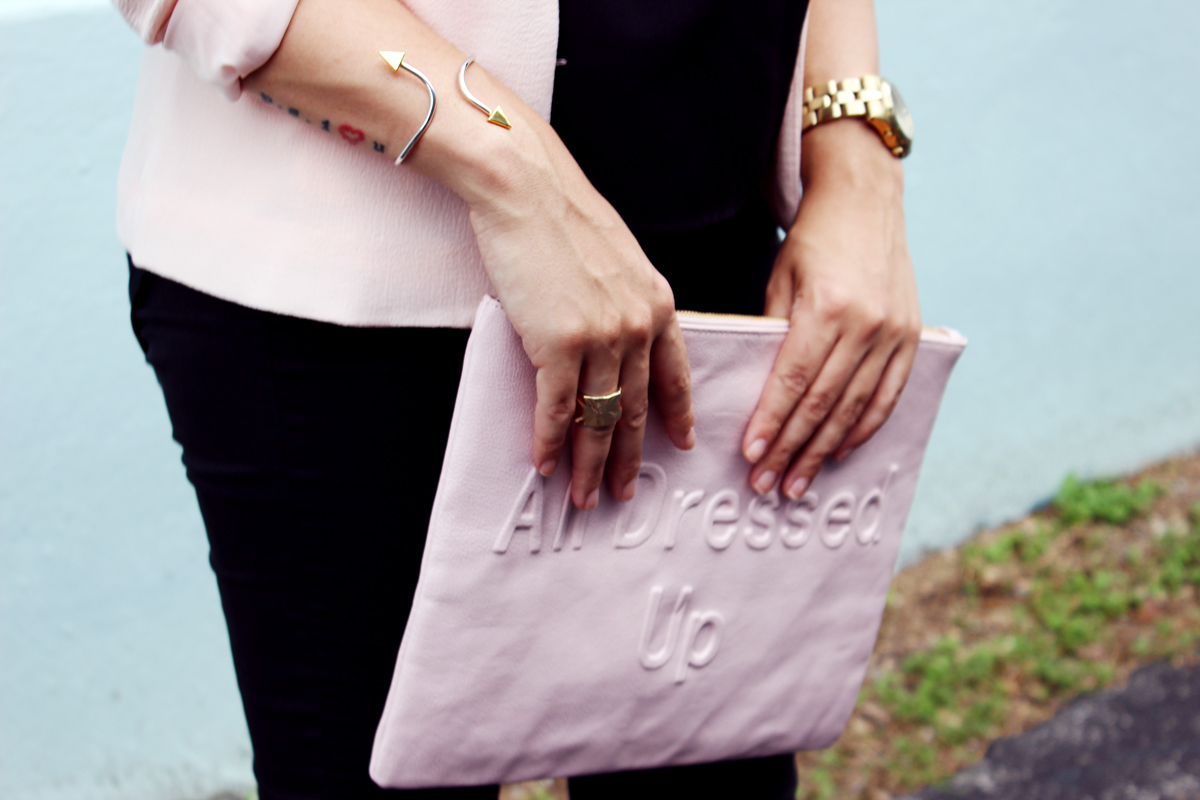 Check out this bangle, how cute is that right? The mixed metals of this Vanessa Mooney cuff were the perfect compliment for this fall/spring mixed look. This bangle is on loan to me c/o Rocksbox, which if you haven't heard of yet is like the best way to try new jewelry styles of your favorite and soon to be new favorite, medium to high end designers on the low, low budget that is. Each month or as often as you exchange, you receive a box of 3 different pieces for you to wear as long as you like, ranging in prices by piece but usually averaging to about $300 per set, you really get to try a bit of everything. After you've worn it and fallen in love you can either buy the piece (at a super discounted rate!) or send it back for your new box of super cute pieces. Head to Rocksbox now and use my promo code "svaqueraxoxo"  to get your first month free! I'm seriously considering keeping this bad boy, it feels at home on my arm.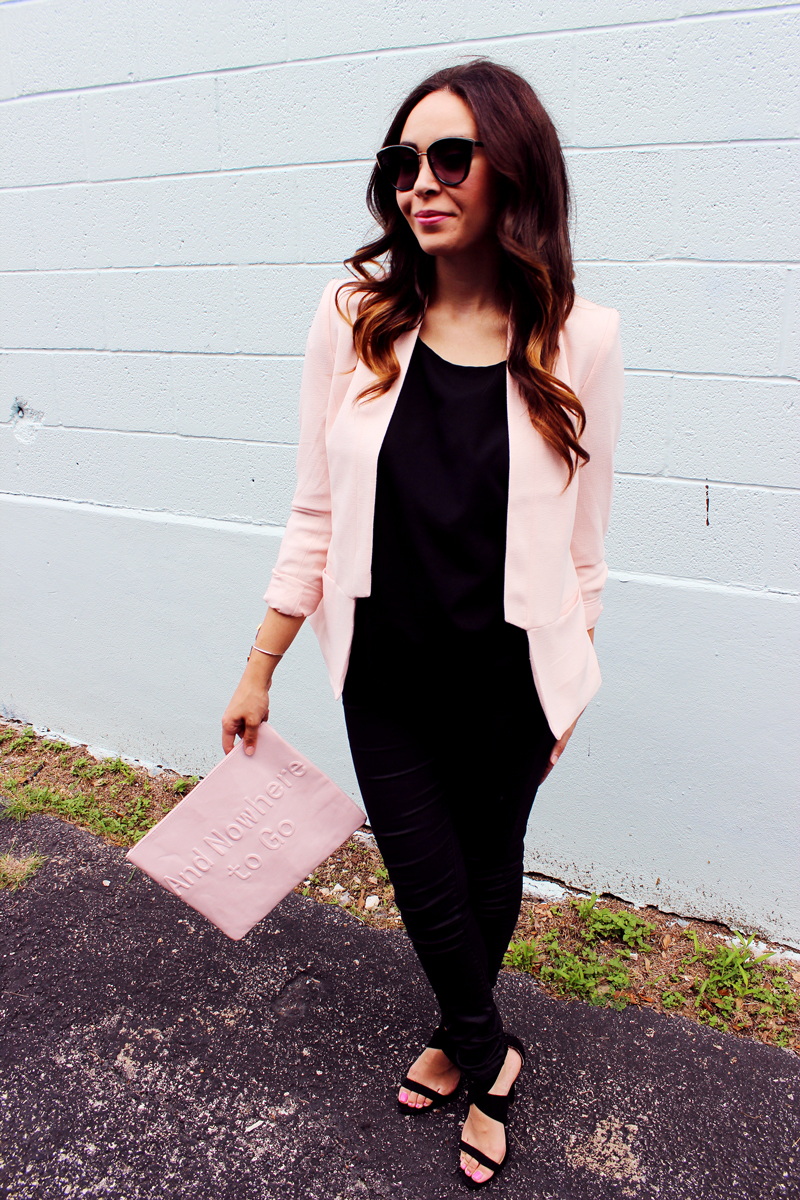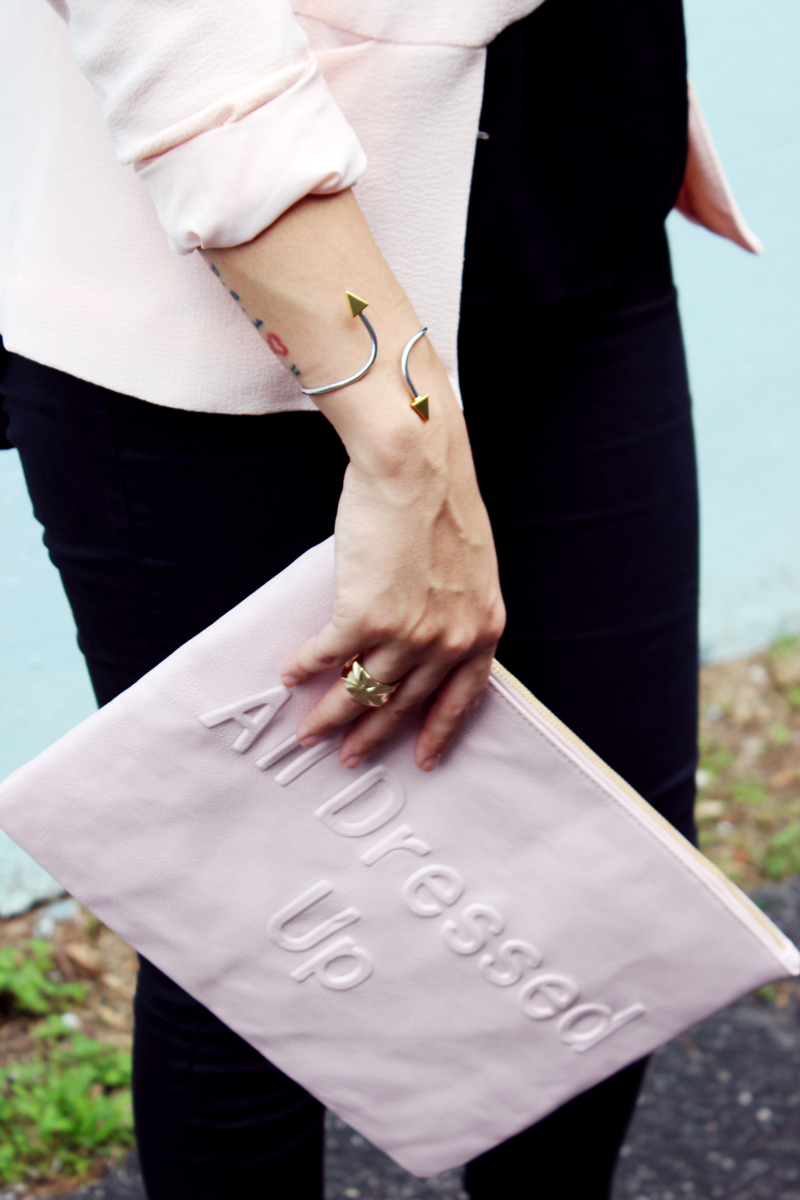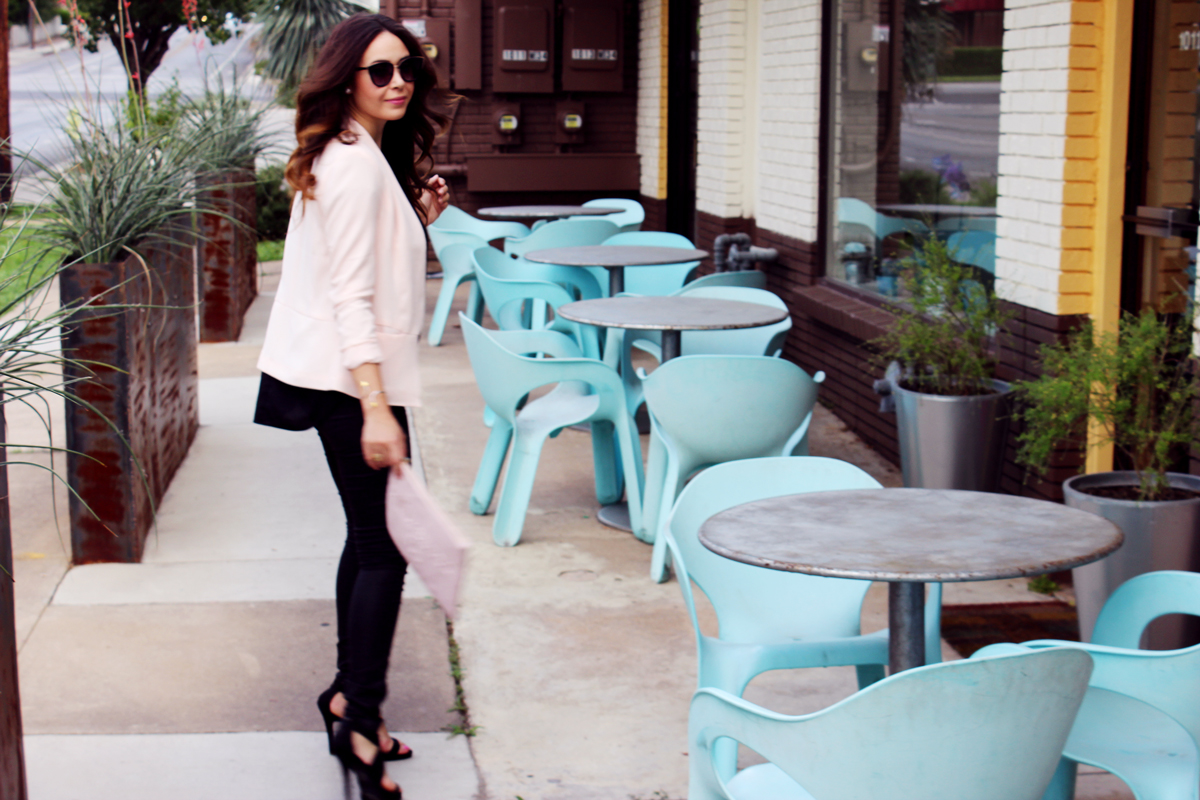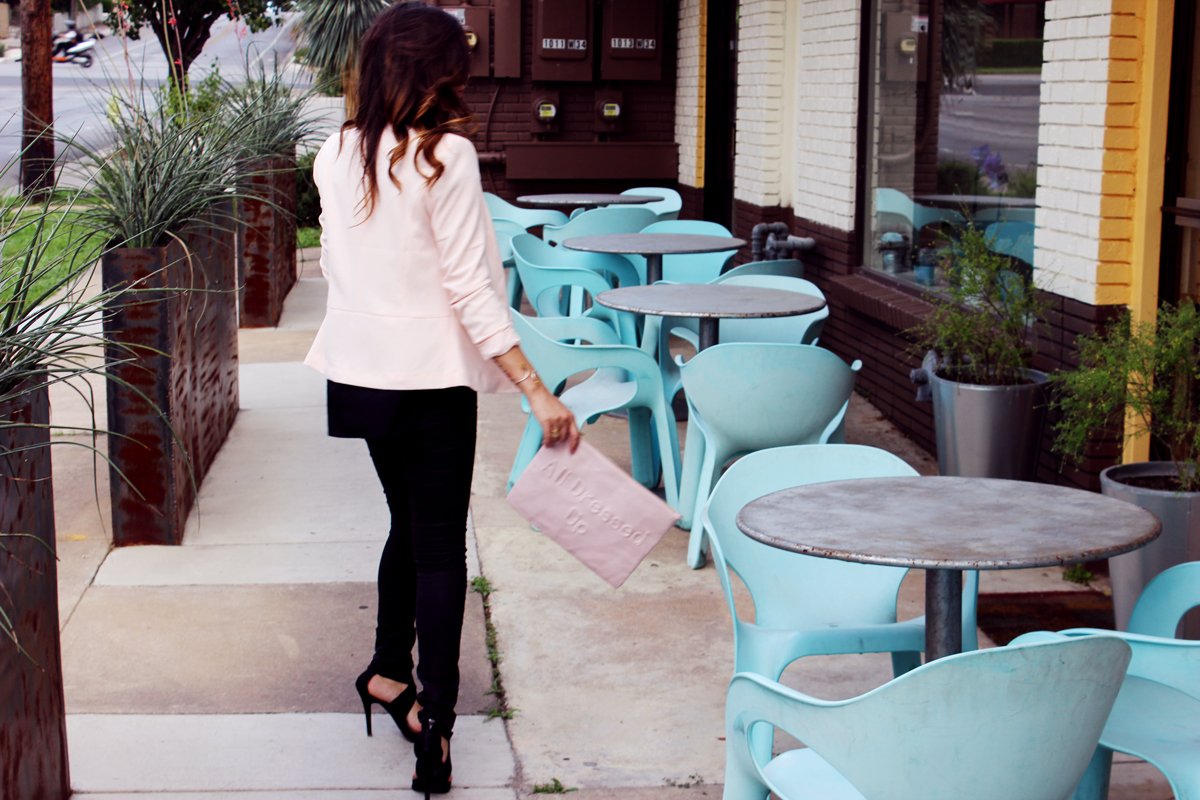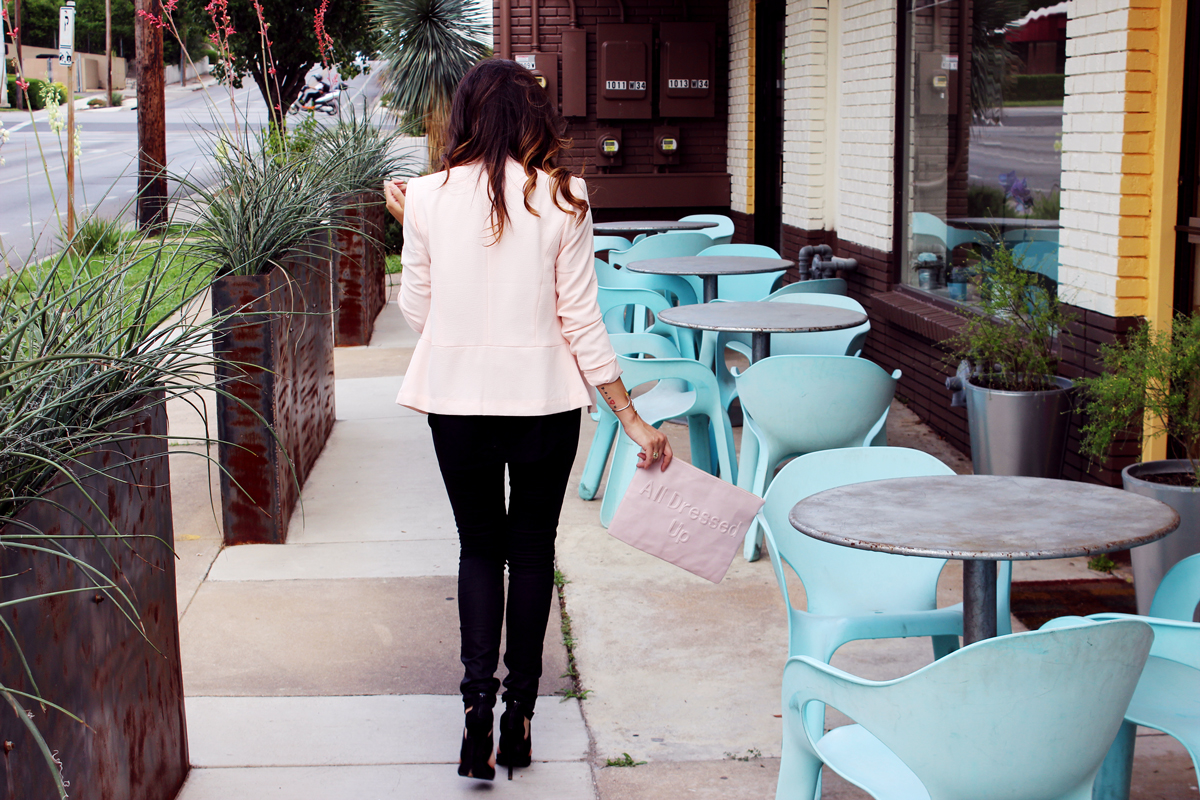 Outfit: Blazer: Topshop  |  Top: H&M | Pants: H&M (similar)  | Heels: Old (similar)  |Clutch: Forever 21  |  Bangle: Vanessa Mooney c/o Rocksbox  | Watch: Marc by Marc Jacobs | Rings | Sunnies: borrowed (love these!)
Makeup: Lips  |  Foundation  |  Mascara: Benefit, They're Real  | Bronzer  | Eyeliner: Almay  | Nail Polish: Essie "
 "Women who wear black lead colorful lives"
Xx Sylvia
---