Buying off Season: Pros & Cons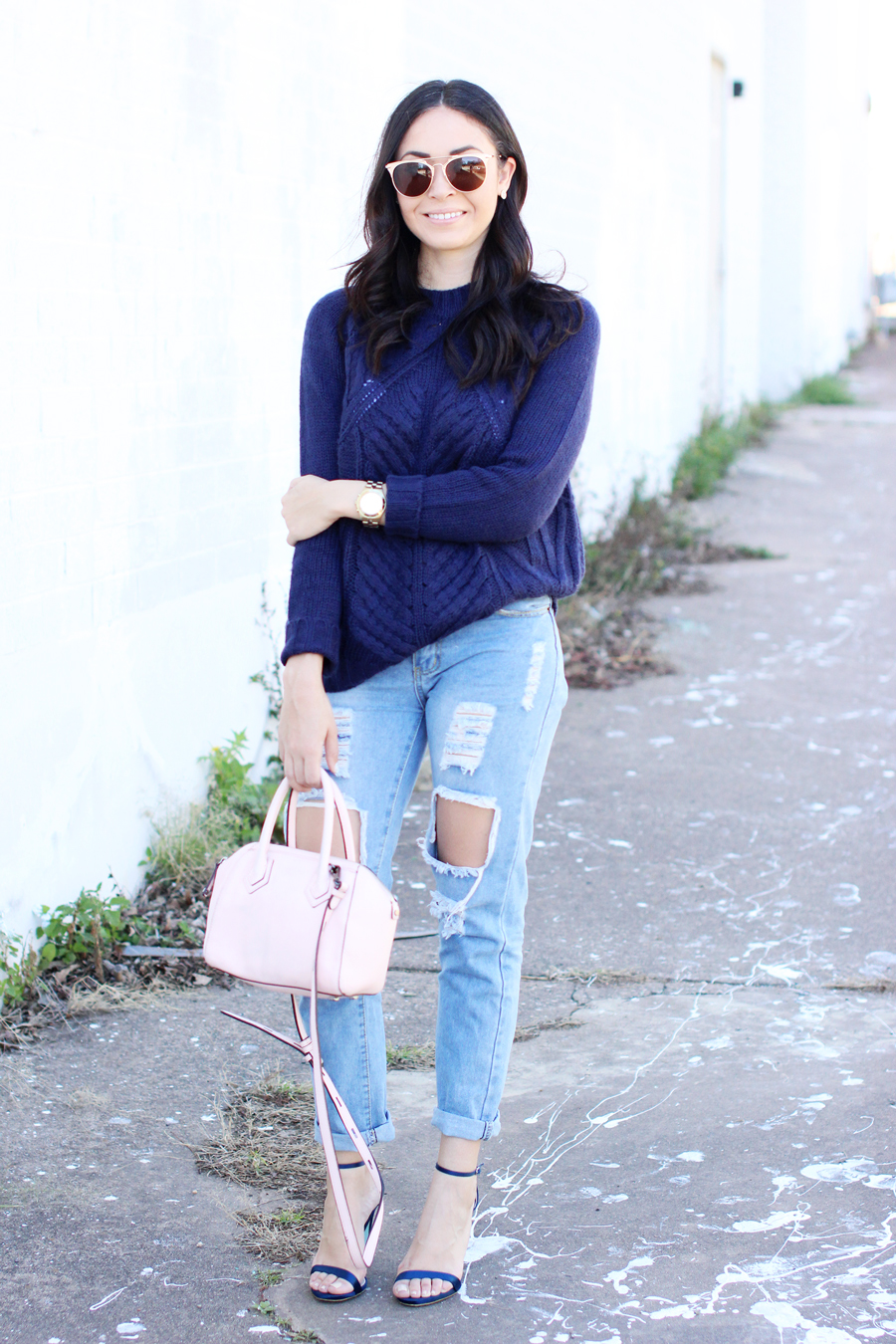 Last month I went on a short vacation to Chicago. That's right, Chicago in March-just days after that huge cold front that went through that area. From Texas… from warm 87 degree days to highs in the low 40's, which is basically winter weather in Austin and this was just days into the start of Spring. Now I don't know many people who don't buy at least a few outfits for an upcoming trip and I'm no different but this time around the shopping experience was a little off. When I should be stocking up on the latest Spring items I instead was looking for puffer coats and chunky knit sweaters, it was depressing. The only saving grace was that I was in fact buying off season which meant the pieces I was looking at were on sale! Which got me rationalizing with myself and then thinking up this pro's and con's list of buying off season.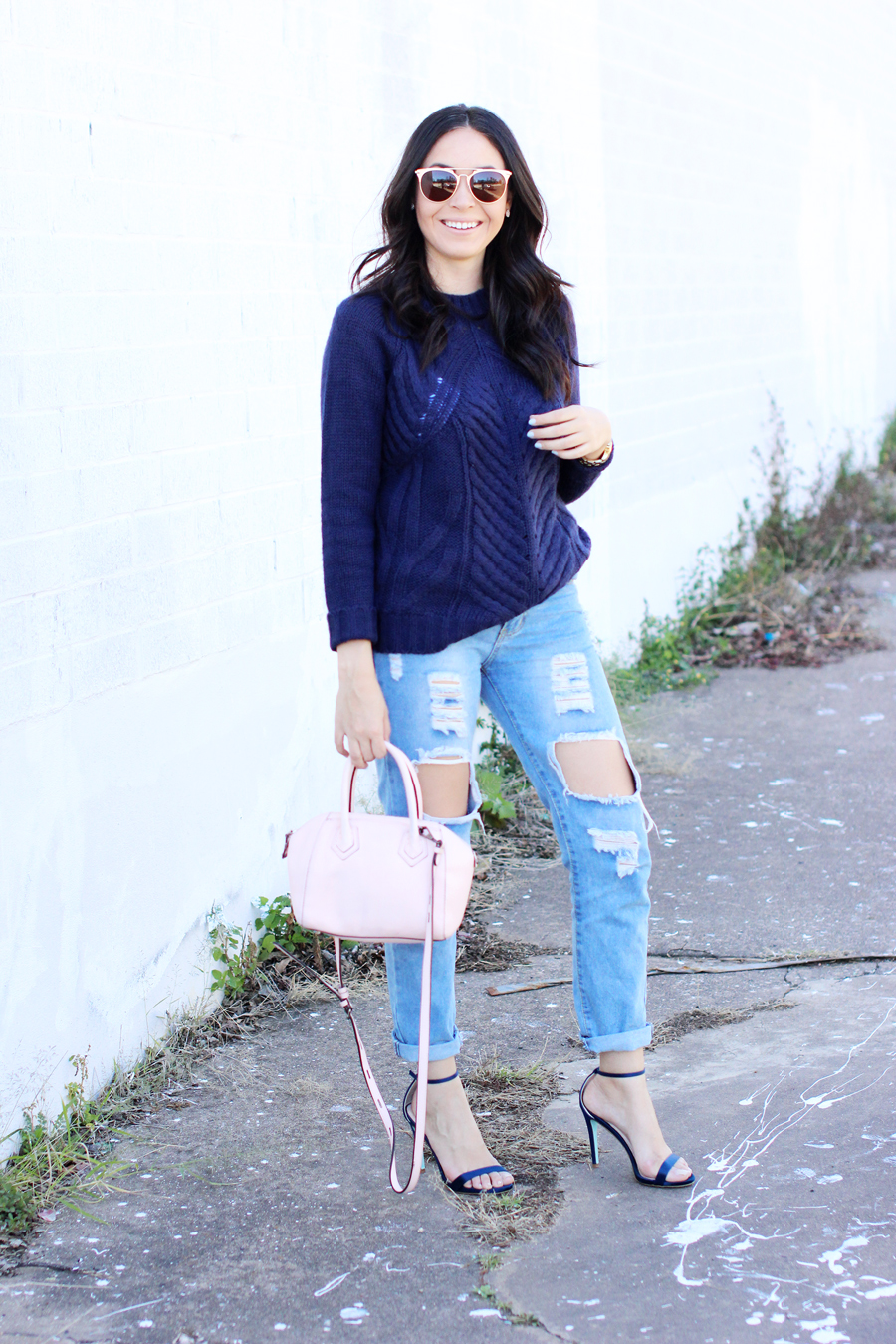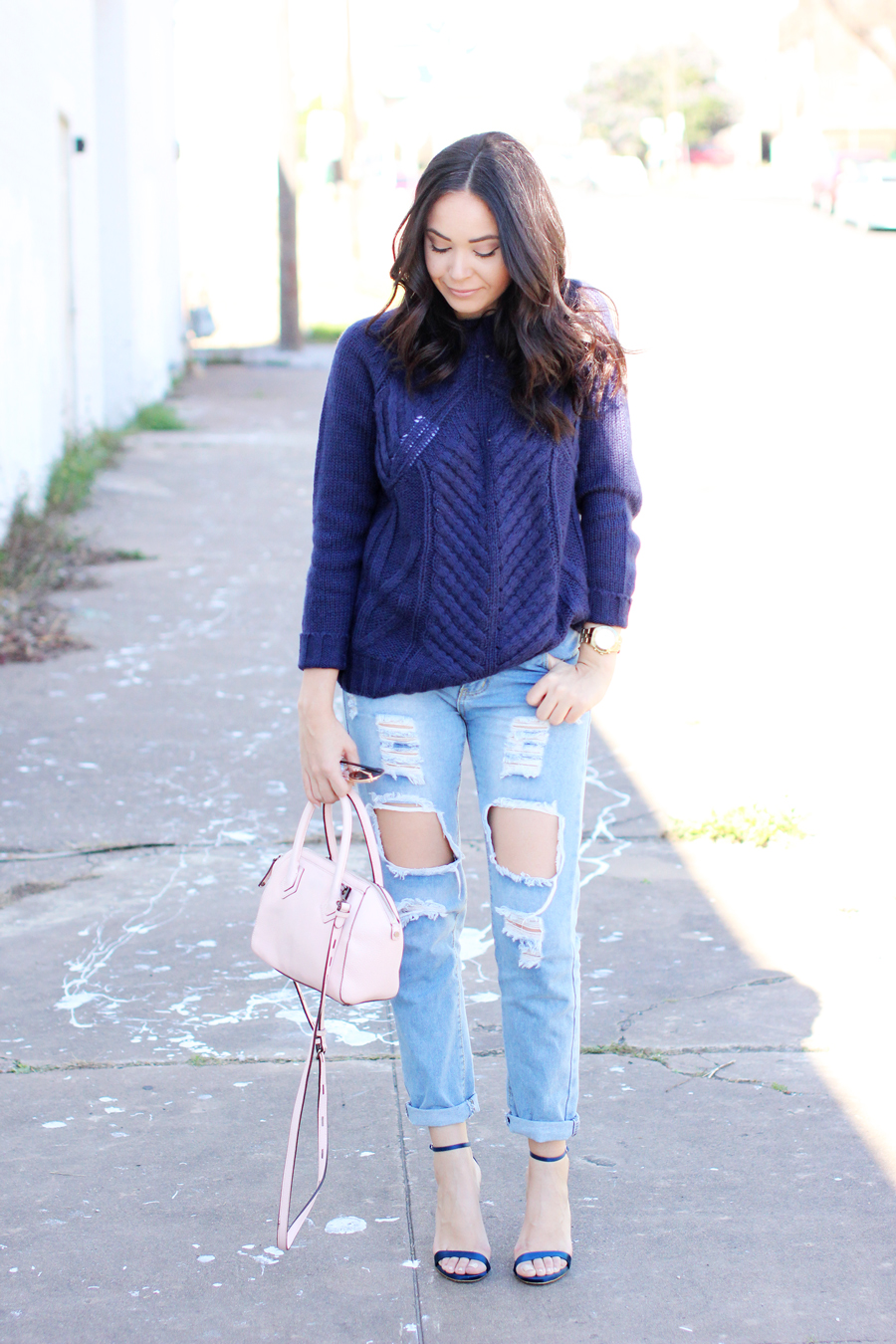 Pros:
-Buying off season items typically come at a fraction of the price, sale prices. That's the ultimate positive. Spending less money for the same amount of clothing.
-Your dollar goes further. Maybe you never buy designer because it's out of your budget, well now it fits right in there.
-After the full season you know exactly what you're lacking in your wardrobe and what spots to fill
-Because you won't get many chances to wear season specific items until the next year you are a lot more meticulous with your choices.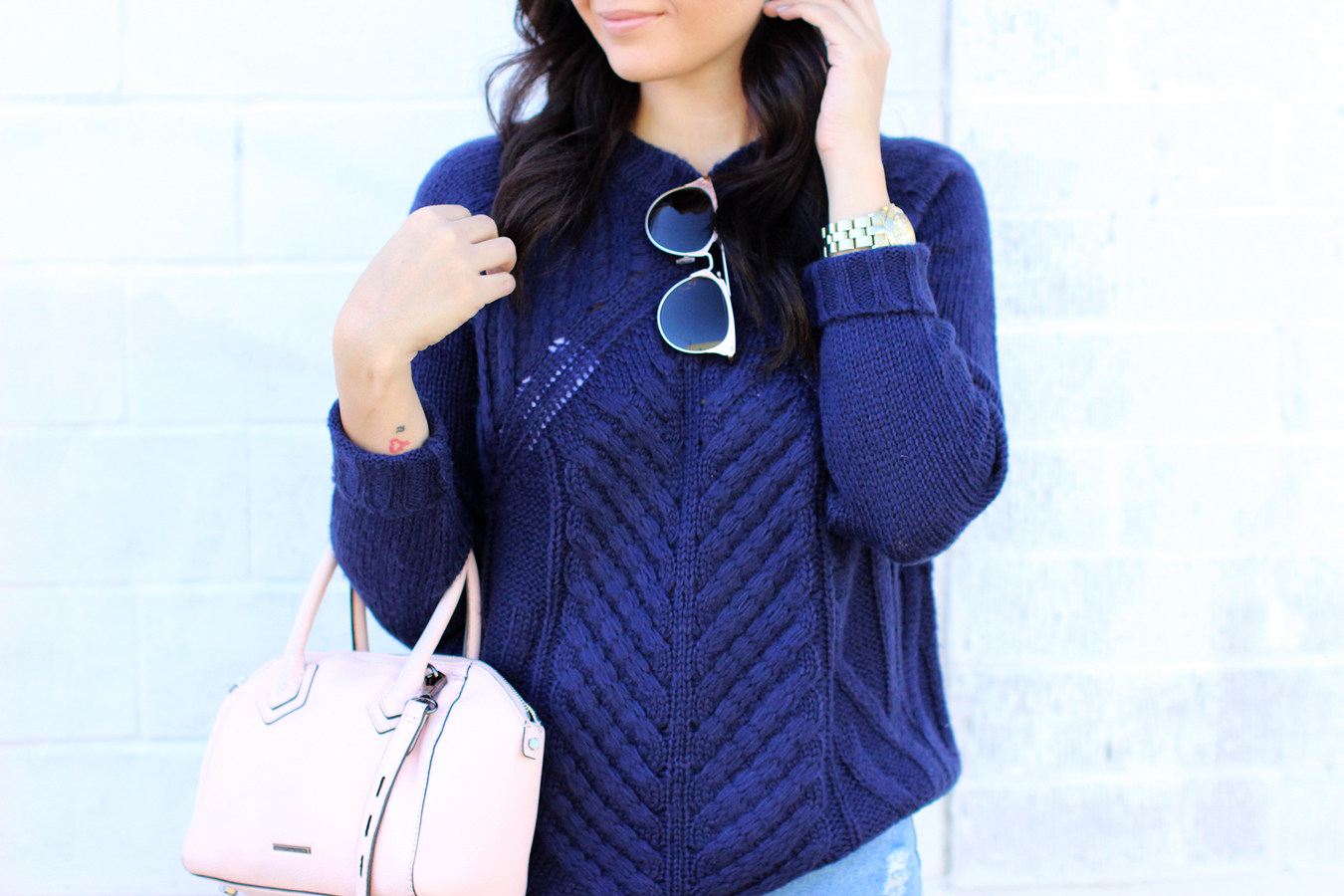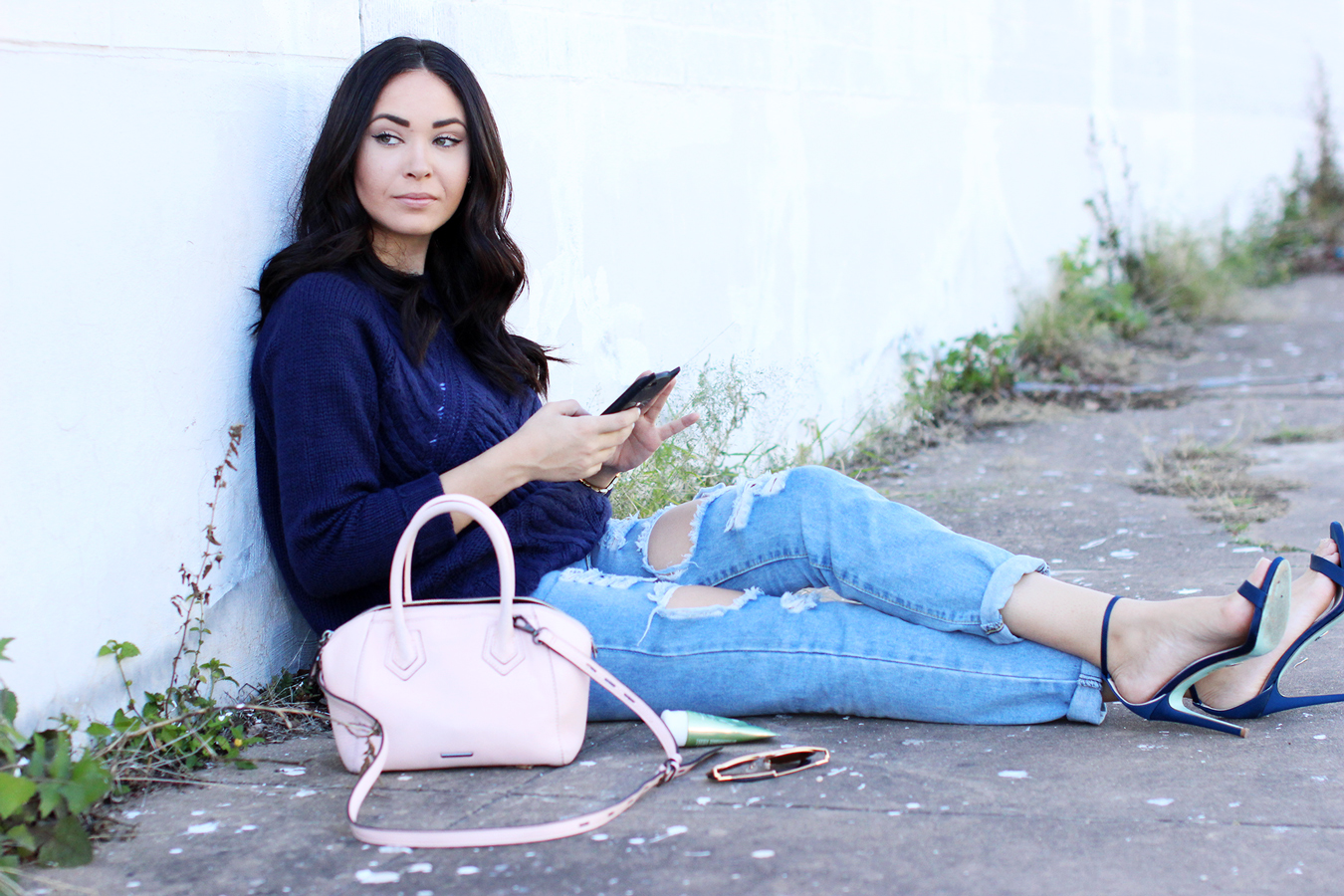 Cons:
-You aren't going to get many chances to wear season specific items. If you buy something and it never gets worn, did you ever really go shopping?
-You run the risk of buying a trend that won't be around the following season. That's why I stick to true classic items.
-You're allocating your shopping budget to pieces that are instantly getting stored whilst passing up on season appropriate pieces you may need
Wearing
Sweater: Joe Fresh
Jeans: Shein
Heels: BCBGenerations
Bag: Rebecca Minkoff
Sunnies: Nordstrom
Watch: Marc Jacobs
Earrings: Nadri, similar here
Xx Sylvia 
---